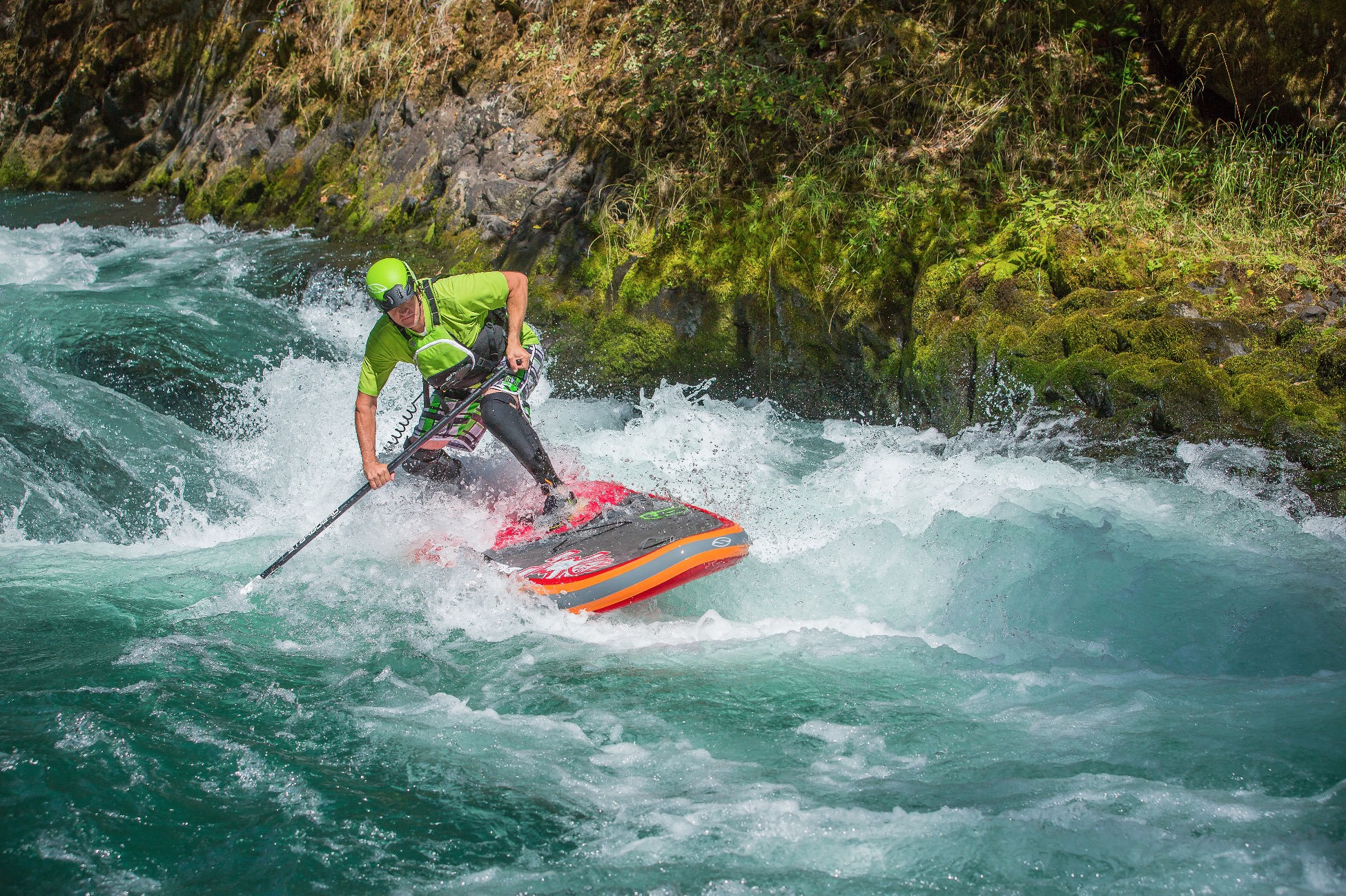 Over the next few months Starboard will be carrying out close and exclusive interviews with their international riders. This months 'Tiki Team Talk' features Dan Gavere.
Dan Gavere- White-water master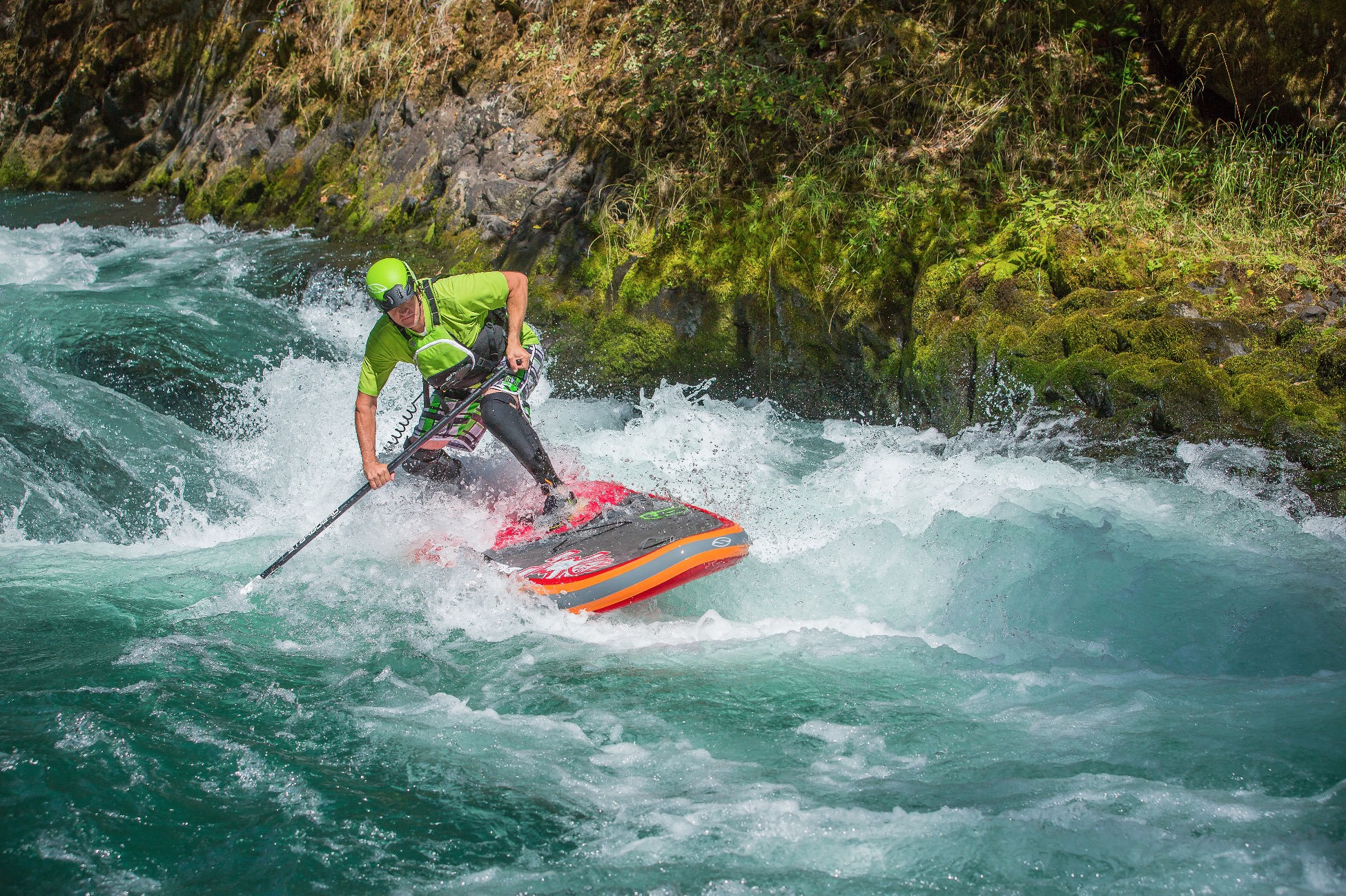 Dan, as a world-class kayaker, you made the transition to pioneer river and white water SUP. Can you tell us about this transition and how river SUP is different compared to kayaking?  
The transition has been the most fun activity I have ever participated in. I love the feeling I get from a nice eddy turn or successfully navigating a tricky rapid.  I love the challenge but I love the success of it too.
Where do you see the potential of river SUP? 
Paddlers will be successfully running class 5 and surfing waves as hard as any kayaker or prone surfer.  I think it could become bigger than whitewater kayaking actually.
We have seen pictures of you riding down huge waterfalls, which is crazy for most of us to even comprehend. Does fear ever hold you back? 
There is fear but I am also driven by this feeling and it makes me feel alive.  I have now developed a need to feed this and want to see what can be done while standing.  I don't want to just survive the rapid standing, I want to see myself and others "owning it" with confidence, showing stable paddling with precision and style.
Where do you find the confidence to go down rivers that nobody else has? 
I am not doing anything no one else has ever done in a kayak so I get a lot of my confidence from other paddlers or my own past kayaking experiences. The exploratory part of running rivers is quite amusing and fun too though.
How does River-racing compare to traditional SUP racing? 
River Sup Racing is my very favorite because it's as much about being fit and having the right equipment, as it is to picking the correct line through the rapids.  There's a million more variables racing down the river or creek than there is racing around a lake.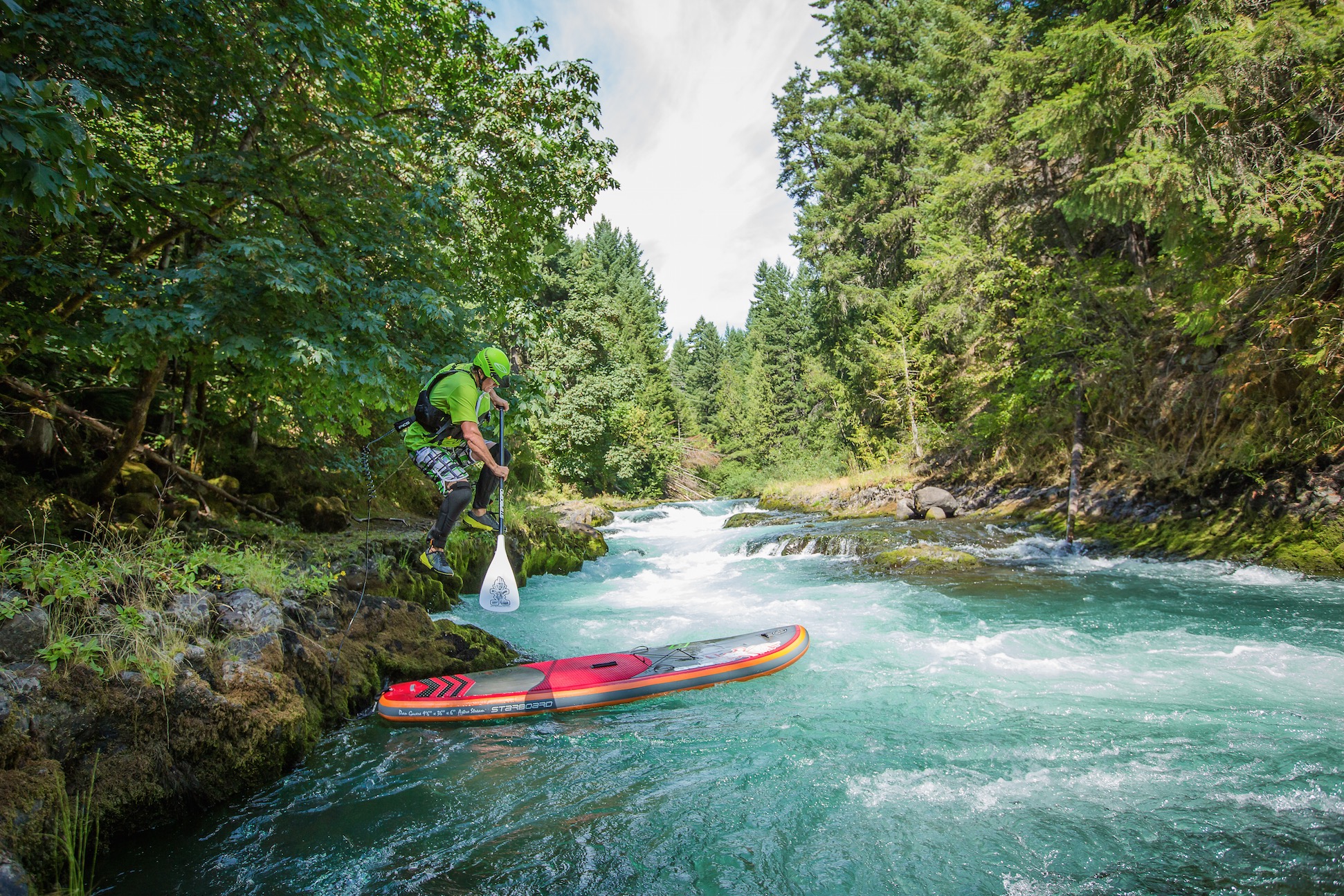 What gear do you take with you when river paddling? What are the essentials? 
Essentials are a helmet (Sweet Wanderer), PFD/Lifejacket for whitewater (Astral Designs Green or Seawolf), Shoes (Astral Designs HIYak), knee pads, wet suit or preferably a Supskin Drysuit.  GoPro of Course!
When looking for a board to use on the river, what do you need? 
You need something stable to be successful, you want something with removable fins so you can fine-tune the turning or straight-line paddling performance. The river is often very low like 500cfs or below and in that case paddling with no fins at all is a great option.  Of course I suggest the Stream for all paddlers of any ability from 100-290 lbs.
You have been heavily involved in developing the Starboard Astro Stream Range for focused river paddling. What features does the Stream have that make it suited to river paddling?  
Removable fins
Fins that are set forward on the board for better river running and river surfing performance and forgiveness
Durability with extra material in high wear areas
Handles tip to tail and rail to rail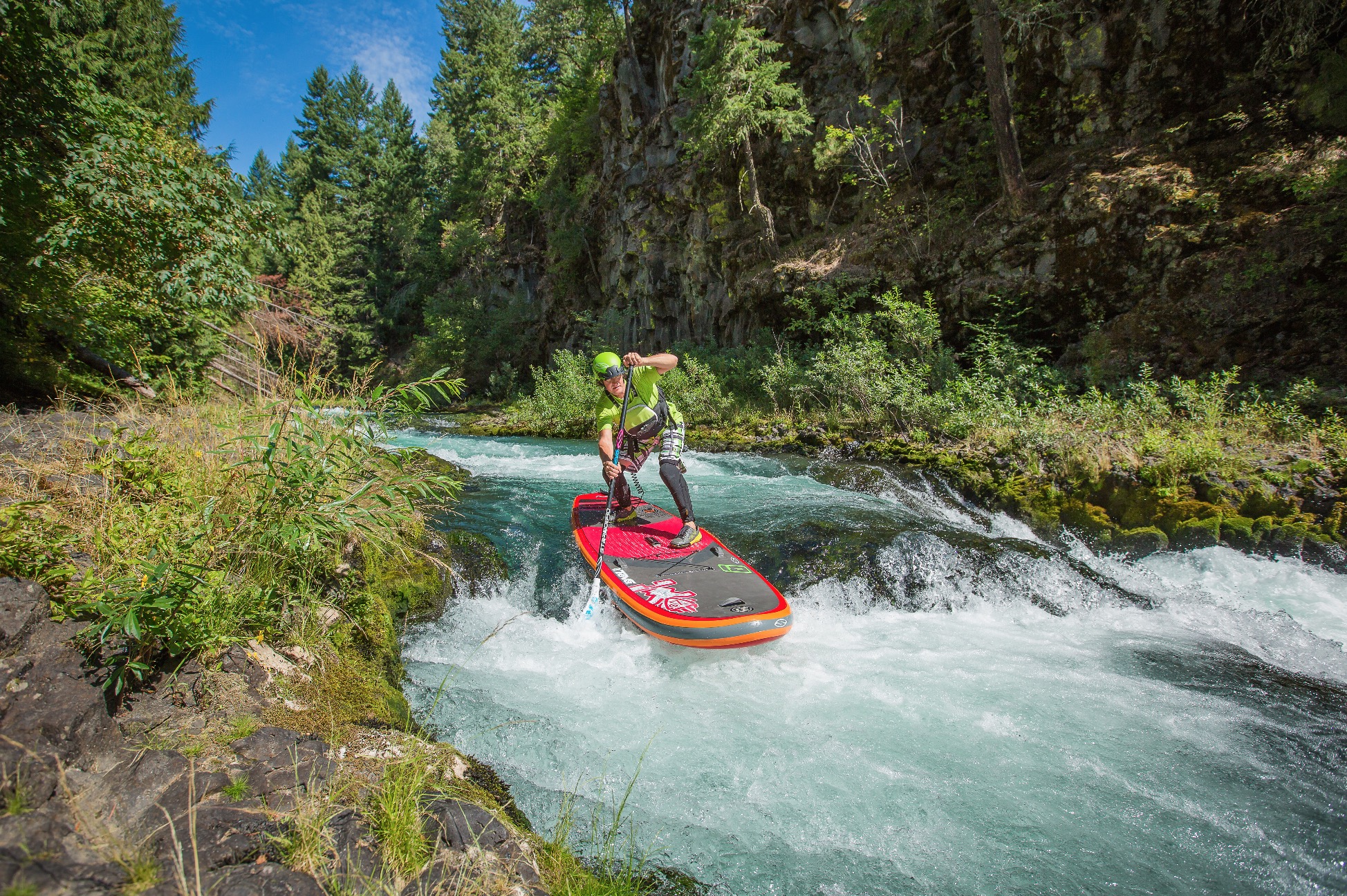 Do you feel inflatables are the way forwards for river paddling?  Yes I do, but not the only way. Right now for me Inflatable technology is the best option because of their durability, lightweight, and cost.  Admittedly they do have a few drawbacks though (flex and "stick" factor where they get hung up on rocks) and there is a possibility composite or lightweight molded plastics might have a future.
What advantage do you have using an inflatable over a composite board? 
Inflatables absorb river hits and make it like having suspension on a mountain bike for sup.  Durability is the obviously one and no one likes dealing with composite repairs. The Astro inflatable technology also allows me to do a bunch of different and really fun board to earth transfers, rock spins, and jump books, which are all new moves for whitewater sup I am developing with some.
To read last months 'Tiki Team Talk' features with Sean Poynter, Titouan Puyo, and Fiona Wylde.