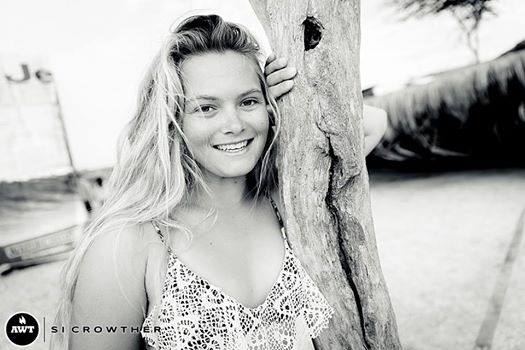 Over the next few months Starboard will be carrying out close and exclusive interviews with their international riders. This months 'Tiki Team Talk' features Fiona Wylde.
How wild is Fiona Wylde?
So Fiona, you have recently joined the Starboard Dream Team, how does it feel to be competing with some of the world's best paddlers? Did you think you would be a professional athlete when you were younger?
-It is such an honor to be joining the Starboard Tiki Team! Having teammates that are the top in our sport in both racing and surfing, is only going to push me more to improve my skills and push the sport of SUP. It's a win-win situation!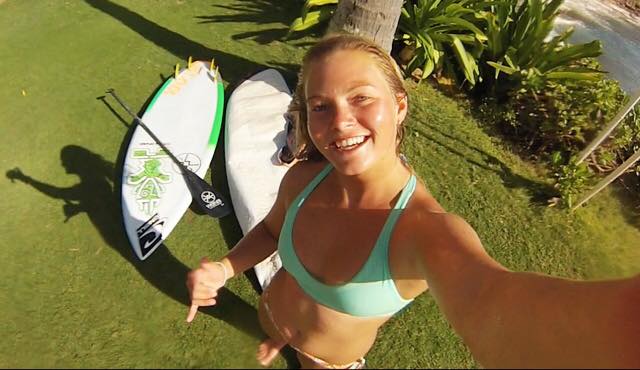 2015 has everything in the making for a big year for you, finishing high school and competing in both the Stand Up World Tour and Series. How are you feeling about it?
-It will be so nice to be graduated from High School! The last couple of years, I've been competing and training, but I haven't been able to dedicate myself 100% to my sports. Starting in the spring of this year, I will be done with high school and able to put 110% focus towards my sports, starting with the Stand Up World Tour and World Series. I love surfing and racing and want to try to push myself to get to the highest level I can. Competing on both of these tours is definitely going to present that challenge, but it is a challenge I could not be more excited to face!
What sets you apart from the other athletes on the tour? Do you look at others style and try and incorporate it in your surfing and racing?
– I come from a windsurfing background, which is different than most everybody on tour. This helps me to notice the subtle shifts of wind, waves, and tide. I definitely look at other surfer's style and like to watch their approach to a wave and try it. Surfing is an art, which means we are all artists with our own little flair. By watching and observing and trying the things other surfers are doing, we are simply painting with a new median. Maybe it'll yield brilliance, or maybe it'll be a complete disaster, but you won't know until you try. The same goes for racing with stroke technique and board handling skills.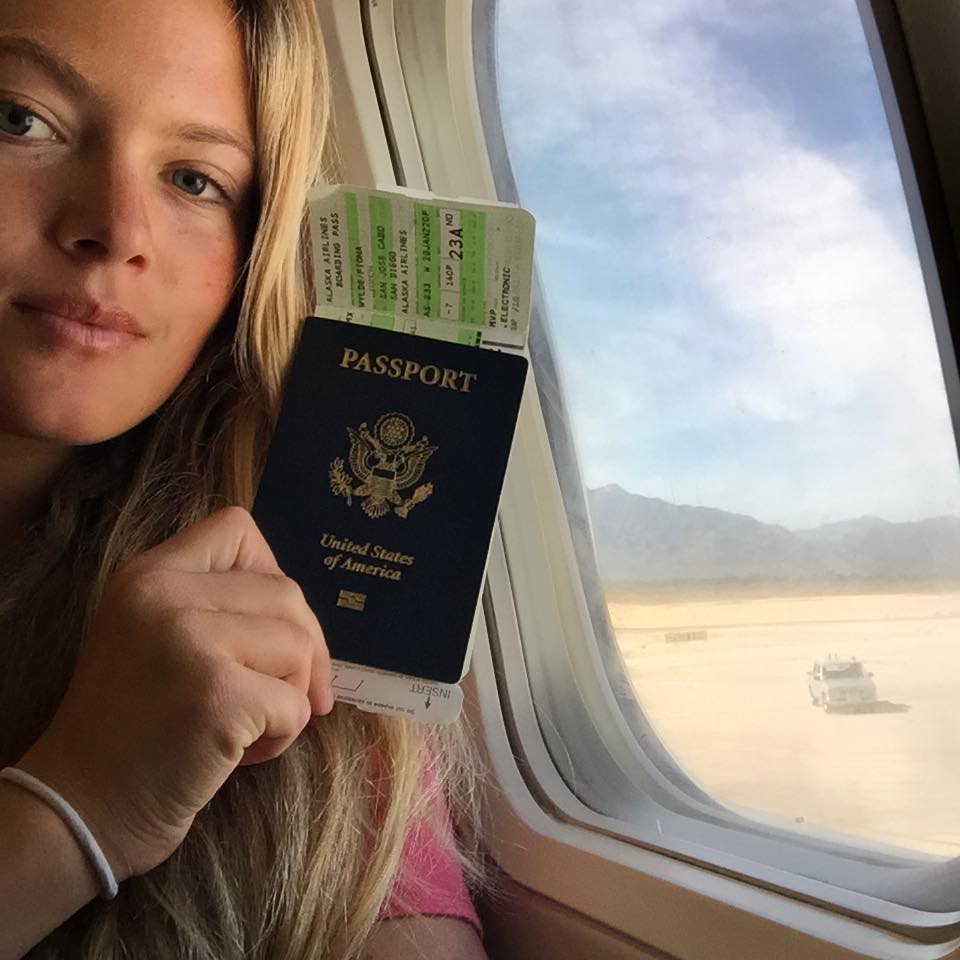 It sounds like you have had an exciting upbringing, spending half the year in Hood River and the winter in Mexico? Has this helped shape your interest in the water and the different watersports you have adopted?
-Mexico is such a fun place to grow up! I live in a little town called Los Barriles on the Sea of Cortex side of the Baja peninsula. I went to the local Mexican school for eleven years from kindergarten to eighth grade. Everyday after school I would run down to the beach, and go windsurfing with my mom and dad. This type of upbringing, has taught me to have fun and play on the water every time I get! When I was 12 I learned to kite board, so then afterschool I could go windsurfing and kite boarding. Hood River was very similar in the fact that the river always provides perfect down winders, flat water long with epic windsurfing and kite boarding. Both towns are extremely active towns and I think being brought up in that active environment is very important, because now I know what it takes to live a healthy lifestyle. Now when I go to a new beach, there is always something for me to do, whether it's windy or not. There's SUP racing, surfing, windsurfing, and kite surfing!
We understand that you aspire to lead a career in Medicine. Is it hard managing time dedicated to school work as well as competing as professional athlete?
-Medicine always fascinates me. Having the opportunity to help people that are in need appeals to me greatly. It is very difficult to juggle school and being a professional athlete at the same time. This is why I have decided to put my medical interests on the back burner, dive into a life as a professional athlete and see how long I can make this life last!
Do you have any idols in the sport that you look up to?
-Gerry Lopez is definitely the person I look up to most. He's so calm and collected no matter what the situation, but yet is always ready to have a great time on the water!
As well as SUP, we know you like to windsurf and kite surf too. Do you have a favorite?
I get asked this question a lot, but to be honest I cannot say. I compete in more stand up contests than I do windsurfing and more windsurfing than kite surfing, but I love them all! All three sports bring a different approach to the water and it's nice to transition into a different sport for an afternoon or so. Sometimes change is fun.
When you are traveling to events and on Tour, what are the 3 most important items you cannot travel without?
1) Passport
2) Water Wings
3) Chocolate
We know you have quite an entrepreneurial spirit and set up the Stand Up 4 Water Awareness event in 2013, an event that combined science and sports with children. Is this something you would like to push in the future?
Absolutely! Getting kids involved in SUP while teaching them about the importance of water quality is something that every kid could benefit from.
You had a hugely impressive finish in this years Battle of the Paddle race, placing 4th against an intense competition. How did you find racing in such tough conditions? Did you train a lot for the event?
Thank you! I find racing in uncertain conditions as an opportunity. If it's bumpy or wavy, there are subtle advantages that I can take advantage to help me move through the water faster. Tough conditions keeps me alert and forces me to pay attention to where I'm paddling and what my goal is while paddling. For Battle of the Paddle, I competed in two surf races prior to BOP. I think these races definitely helped me prepare for Salt Creek and just to transition from down-winding mode into surf racing mode.
You were involved in the Big Winds Junior Elite Team (JET) in Hood River, Oregon. How did you get involved in this and did it help your development in the sport? How many were participating with you when you started and how has it evolved?
Steve Gates, the owner of Big Winds in Hood River, Oregon invited me to join his youth sports team that he was creating 5 years ago. When I joined it was primarily a windsurf team, but he decided that we were going to learn to Stand Up Paddle Board. I had never SUPed before this opportunity so I was more than excited to give it a shot! The first year there were only four of us, now there are over 40 kids that come down to the river to paddle at 6:30am 2-4 times a week. It is incredible to see how our little team has matured into a major representation of youth within the sport of Stand Up Paddle boarding, and I am so happy I have been able to be a part of it.
For more information about Fiona Wylde visit here Team Rider profile here.
To read last months 'Tiki Team Talk' features with Sean Poynter click here.