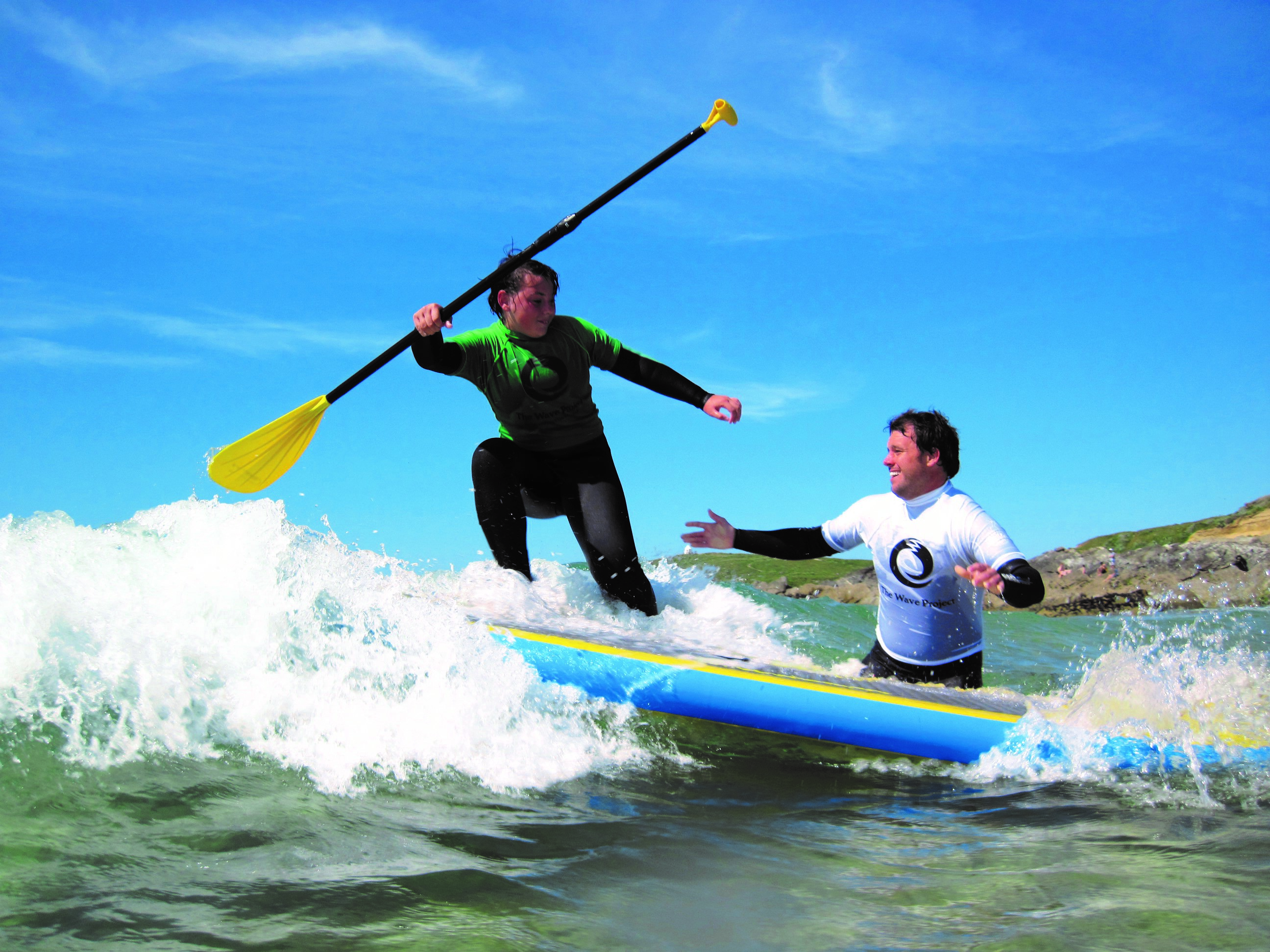 This July all across the UK Stand Up Paddlers will be taking to the water wearing all kinds of fluorescent clothing, SUPboarder will be joining in and this is why …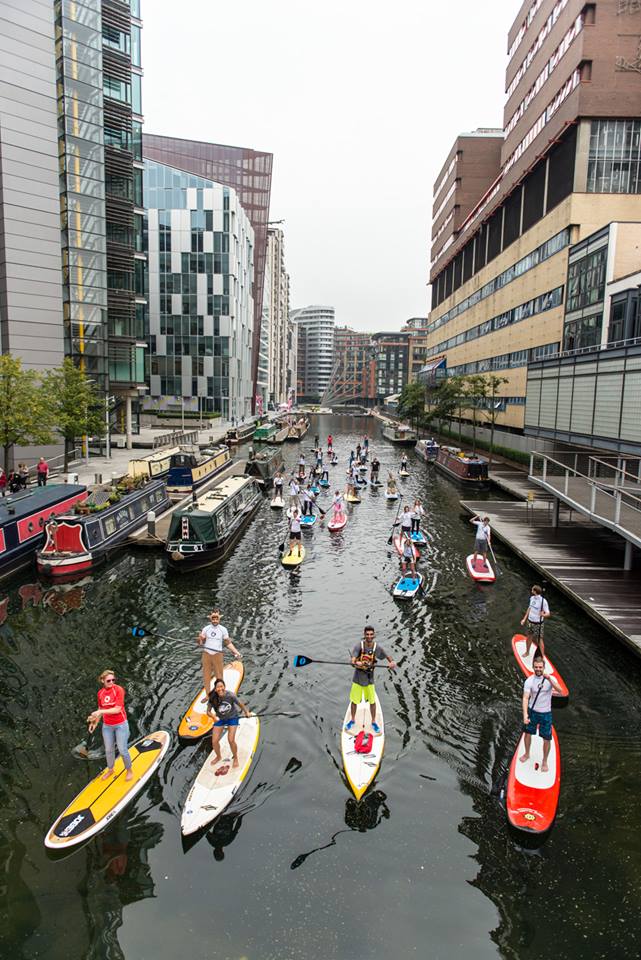 In July there will be the first ever nationwide charity SUP taking place at locations across the UK, from Aviemore in the Highlands of Scotland, to Penzance in Cornwall. Over 20 SUP schools have signed up to support the event and around 1,000 paddlers are expected to take part – each of them wearing fluro as they paddle up to 5 miles along a local waterway. The event is called SUP4LIFE and is open to anyone to take part… as long as they're willing to fluro!
What is SUP4Life all about?
SUP4LIFE has been set up to raise funds for The Wave Project, a charity that specialises in helping young people overcome low self-esteem and anxiety through surfing and SUP. The project is based in Cornwall, but runs courses throughout the UK, from the South coast of Dorset to East Lothian in Scotland.
The Wave Project model is to recruit and train local volunteers to work as 'surf mentors' with young people, who are referred to the project by local mental health services. Young people aged from 8 up to 21 learn to surf or SUP in small groups, with support from the volunteers and a local surf school, which provides coaching and safety cover. Teamwork and positive communication are encouraged, in order to help clients overcome challenges.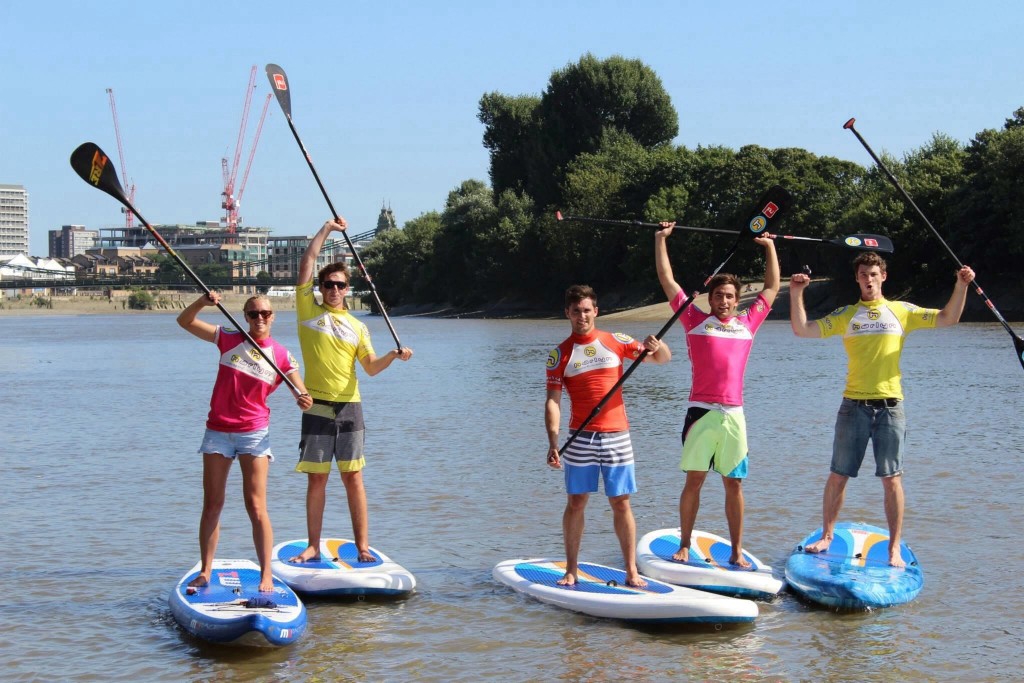 Independent evaluation of the project has found that going surfing once a week with the support of volunteers helps young people feel calmer, more confident and less anxious. These core skills help in turn with social skills, concentration and ability at school. "In some cases, the changes are nothing short of miraculous," says Joe Taylor, the Wave Project CEO. "We have seen children's lives transformed from the improvements to confidence and self-esteem that they get from taking part in the project."
"I vividly remember one young person coming to The Wave Project who was so anxious that he hadn't spoken a word for 2 years, a condition called Selective Mutism. By the end of his six week surfing course, he had started speaking again. His parents came up to thank me at the end of the course with tears in their eyes and said, 'You have given us our son back.' It was then that I knew these session made a real difference to the lives of vulnerable young people."
The Wave Project started in 2010 as a small-scale pilot scheme working with just 20 young people, funded by the NHS in Cornwall. The aim of the project was to see whether surfing would help their mental health improve. The course was evaluated by an NHS psychologist, Dr Kathryn Lovering, who found that the clients made significant improvements in their wellbeing, confidence and sense of trust and companionship, over the six weeks of the course. These initial results led to further funding and The Wave Project was born.
Now the project has become so popular that the challenge lies in meeting demand for its services. Despite being delivered by volunteers, funds are required for training, transport, lifeguard cover, surf coaching, kit and equipment. With over 500 young people expected to take part in a course this year, and the project's Big Lottery funding coming to an end in 2016, the organisation needs to raise £50,000 to continue its work into next year and beyond.
SUP4LIFE to the rescue
This is where SUP4LIFE comes in. It is hoped that at least 500 people will take part, each of whom has to raise £100 for The Wave Project. This will raise the minimum amount the project needs to continue providing free surfing and SUP lessons for children and young people across the UK. Each participant will wear fluorescent material (fluro) over their clothes to create a strong visual impact and send a message about destigmatising mental health.
Wave Project organisers hope that SUP4LIFE will become an annual event, helping to raise money for the charity while also promoting SUP generally and introducing it to new participants. Organiser Joe Taylor comments that the event is a win-win for participating SUP schools: "SUP4LIFE gives people the excuse to try SUP for the first time, so we hope that the event will both help to support The Wave Project and create new customers for the SUP schools who support us."
For more information about SUP4LIFE, or to sign up as a participant, visit www.waveproject.co.uk/sup4life
We can think of no better reason to brighten up a summers day, than getting on a board and raising funds for a charity that brings SUP to those who could have the most to gain from a sport we sometimes take fore-granted. Now lets get fluro!