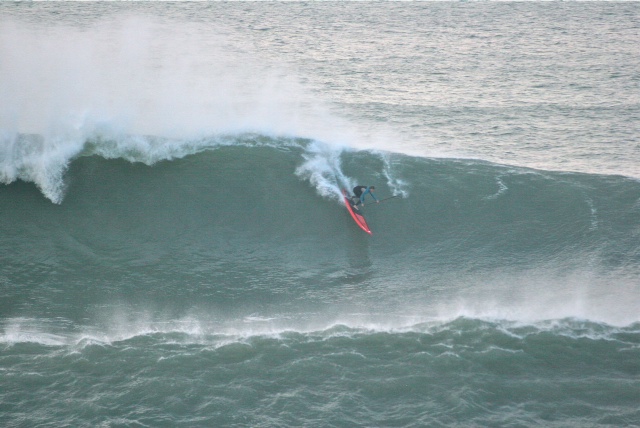 SUP surfing in the UK is booming. Our shores are full of nooks, crannies, bays, beaches and reefs that provide some awesome wave riding conditions! Boylo's Watersports in Lyme Regis know this and have come up with a competition to help prove the point.
Boylo's Wave of the Winter is the first competition of it's kind in the UK and it challenges watersports enthusiasts everywhere to pull on their suit, gloves, boots and hood, grab their weapon of choice and get out there to ride the biggest and best wave they possibly can!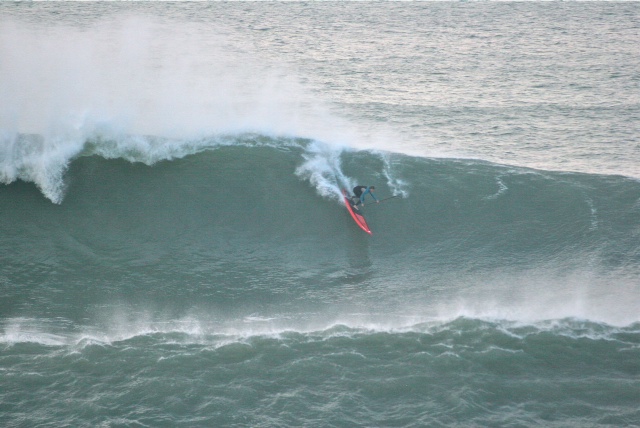 Photo courtesy of Geoff Tydeman Rider: Nick Healey
With plenty of low pressures through the winter it's the perfect time for chasing big waves and Boylo's want to see as many entrants as possible getting involved with the competition. This isn't just a surfing competition though as all and any watersports are allowed opening the flood gates for all wave chargers in the british isles.
To further charge your big wave SUP surfing motivation Boylo's has been in contact with big name watersports brands O'Neill, Soloshot, Dakine, Cabrinha, Manera SUP, Mystic, Northcore, Tushingham Sails, Starboard, Red Paddle Co, Quatro, Goya, K4 Fins, Wetsuit Wash and their own marketing team to put together a prize bundle worth over £700!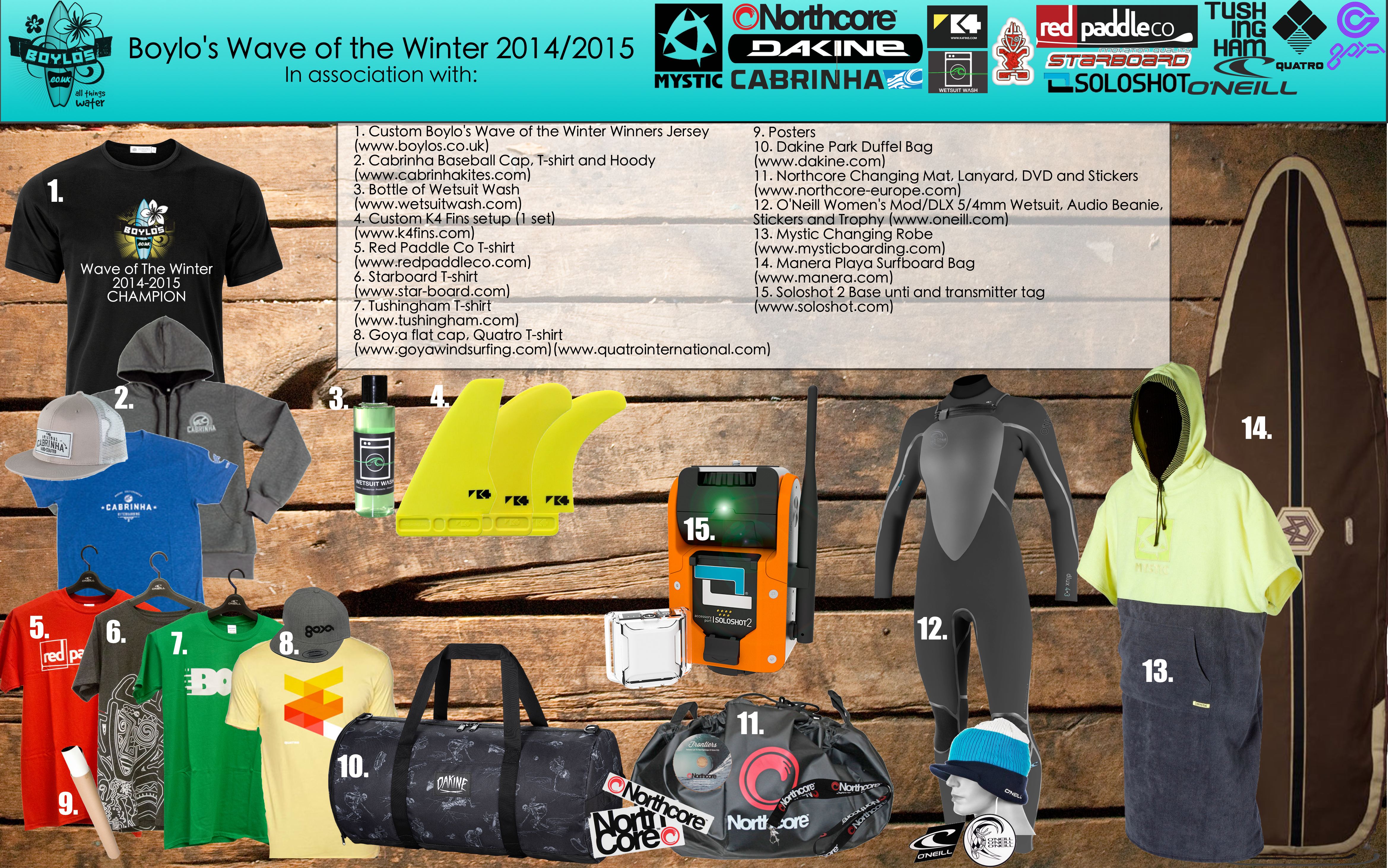 All you have to do to enter this competition is get a picture or video of you riding a great wave and send your pic or footage to info@boylos.co.uk with the following information:
Name
Date of Birth
Date of the Session
Location of the Session (for verification purposes only)
Email Address
Delivery Address
Mobile Number
Home Number
Once your entry is submitted Boylo's will post your picture or footage online and on March the 1st the winner will be announced! We think this is an awesome opportunity to show the rest of the world just how good he conditions can get in the UK for serious SUP surfing and we're stoked to see the guy's at Boylo's Watersports getting behind the british SUP scene!