After an amazing week on contest in Morocco it all came down to the final day where the last 4 men were ready to do battle for the first ever Mirleft Stand Up Pro – Morocco event title. With some of the most epic wave conditions ever on tap the riders did not let us down.
Press release :
Waterman League
14/11/14
Sean Poynter wraps the year on a high with a spectacular victory here in Morocco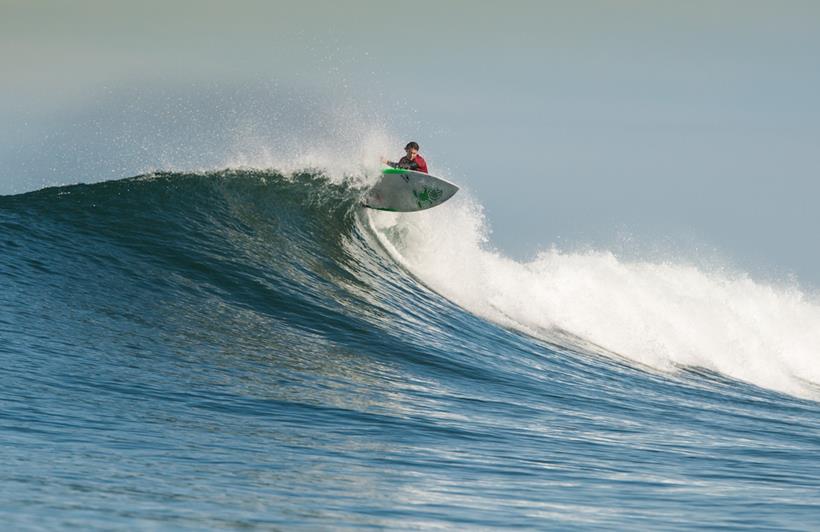 It was a picture perfect ending to what has been an amazing event here in Morocco today as the last 4 battled it out in pristine groomed surf that saw the highest scores of the contest posted in these last 4 heats (semis, consolation finals and finals).
In the semis, Sean Poynter (Starboard) went into overdrive in the perfect righthand point break conditions, methodically driving critical turns down the line to post a 9.0, a 9.25 and a 9.85, meaning that he was throwing away a 9.0! This put his oppponent James Casey in a combo situation, allowing him to advance into the Finals.
Once there, Sean found himself up against friend and team mate Zane Schweitzer (Starboard) and once again put on a flawless performance, to post 2 scores in the excellent range securing the well deserved win here at the Location X Special event in Morocco.
After his emotional win in France that secured his 3rd place overall in the World Rankings, capping the year off with a win here in what were without doubt the best conditions we have seen all year on the Stand Up World Tour, Sean Poynter ends his 2014 season on a high and $10k richer.
Zane Schweitzer wraps a phenomenal year with a 2nd place & the Pioneer award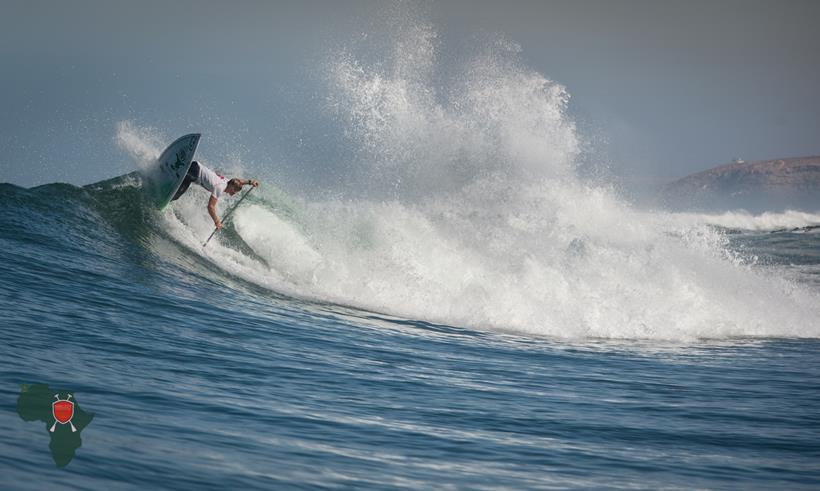 It has been an incredible year for the now seasoned Champion from Maui Zane Schweitzer (Starboard): starting it all off with a finals finish in Sunset Beach, Zane then went onto post strong finishes throughout the year, concluding with a 3rd place in France and now a well deserved 2nd place here in Morocco, just falling short of the win to team mate Sean Poynter (Starboard).
Zane showcased real versatility at this event, performaning in all forms of conditions, from mellow lefthand beach breaks to pumping right hand point breaks, earning his place in the Finals alongside Sean.
Meanwhile in the Racing Season, he has had an equally outstanding ride, with solid finishes throughout the year on the World Series that had him finish in 5th place overall for the year, and secured the European Cup Title for him this summer with some dominant performances across both Challenger and World Series events.
The final accolade for the year came in the form of the 'Pioneer Award', presented to him for his commitment to breaking new ground in the sport across all four corners of the world through his passionate willingness to take it all to new heights. His presence at all the groundbreaking moments for the World Tour & Series, from Patagonia to Abu Dhabi and from the European Cup Racing to the Location X in Morocco, Zane is a consummate ambassador for the sport.
Bernd Roediger finds his rhythm to secure a perfect 10 point ride & 3rd place overall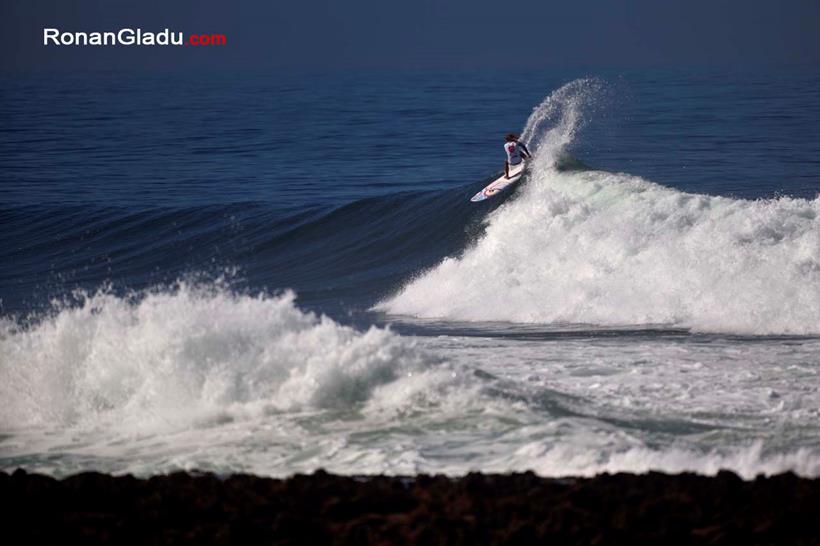 Bernd Roediger came into his own here in Morocco, as his smooth and casual style and impeccable wave lecture ideally suited the pristine point break conditions on offer here on Morocco's wave rich coastline.
Making it through to the semi finals in yesterday's epic big surf, Bernd re-callibrated, but was unable to find the waves he needed to overcome the onform Schweitzer (Starboard) in their semi final battle.
However, this was far from the case in the Consolation Final, where we saw Bernd turn it on to post the single highest wave score of the event (a perfect 10 point ride), which coupled with his back up score of an 8.4, put him in a pretty untouchable position.
This final victory secured his 3rd place overall for this Location X event, but also solidified his position as a real threat here on the Stand Up World Tour moving forward.
James Casey proves himself in the full size surf, advancing through to the semifinals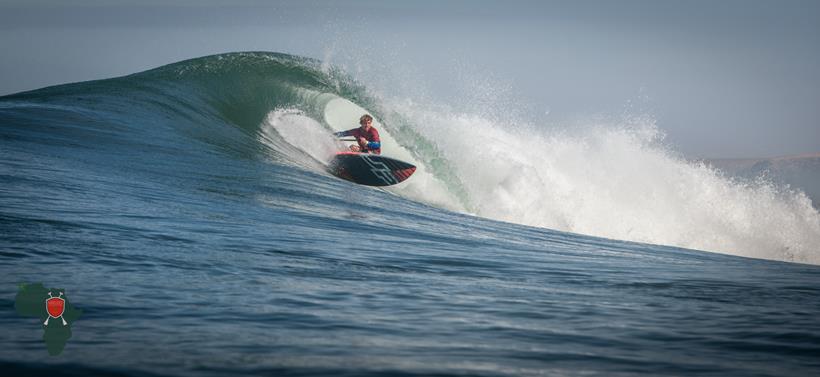 James Casey (JP Australia) put on another solid display in Morocco today, strengthening his confidence coming into the 2015 season and putting on a performance to be proud of.
He started off strong against Sean Poynter (Starboard) in semi final number 1, posting an 8 point ride off the bat, but then falling victim to Sean's assalut with a string of 9 point rides.
Unfortunately for James, he then came up against a similar situation in the consolation final where he met a fired up Bernd Roediger who proceeded to post the highest single wave score of the event, and then backed it up with an 8.4.
James comes away from Morocco with not only an incredible experience and an impressive 4th place finish, but the knowledge that he is capable of big results on the Stand Up World TOur, as we look forward to seeing him back in action in February at Sunset.
Women are represented in Morocco through World Champ Izzi Gomez & Sophia Bartlow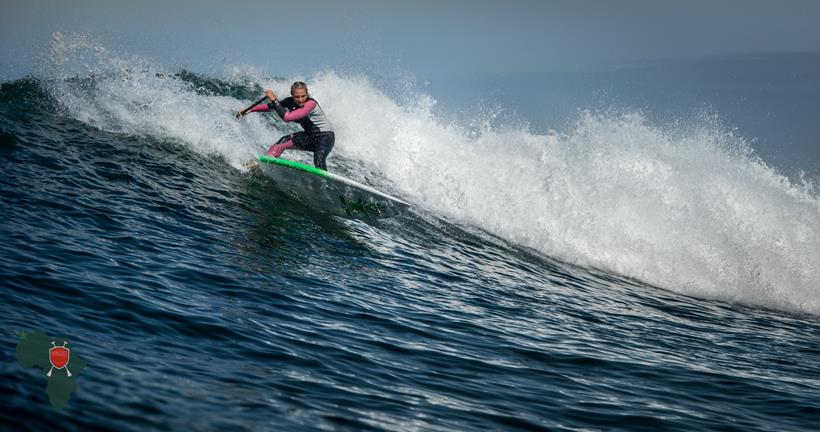 While there was no official girls' competition in Morocco, we were proud to have representatives from the Women's Stand Up World Tour with us to showcase just how far women's stand up paddling has come, as both Izzi Gomez (Starboard) and Sophia Bartlow stepped up to do battle with the men here at the 2014 Location X special event.
With a World Title now in her hands and 4 event wins out of 5 on the Stand Up World Tour, Izzi is no doubt destined for great things in 2015.
Meanwhile looking at Sophia's surge in the final event of the year, the La Torche Pro France where she finished in 3rd place and put on some of the stand out performances of her year, the future is bright on the Stand Up World Tour and we are looking forward to an exciting 2015.
Morocco steps up to be counted, both by hosting the event & through its athletes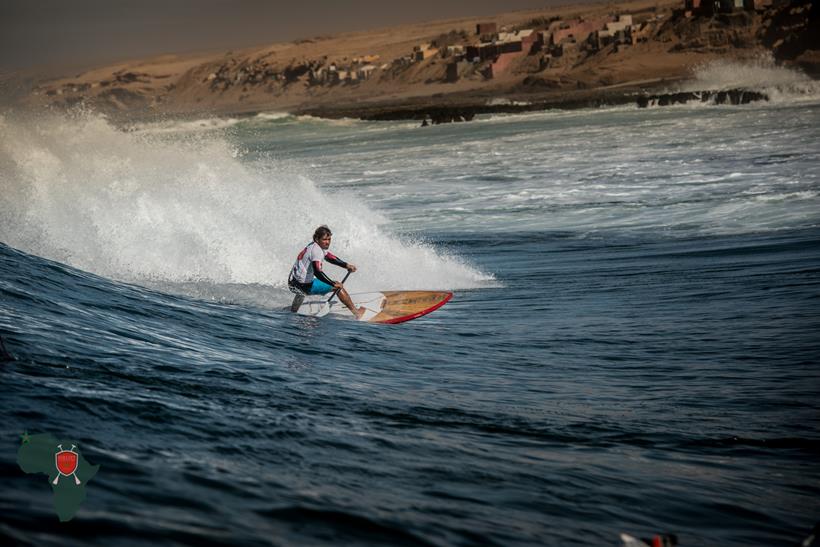 Morocco not only showcased itself to be a World Class destination for Stand up Paddling by hosting this Location X Special event, but it also allowed its athletes to step up and be counted, as their leading lights made their country proud in both the inaugural national Championships, but also when coming up against full size swell and the very best athletes in the world.
It was an amazing experience for the visiting athletes, but also for the Moroccans, as they were able to exchange on surfing and culture, as new friends were made and a bright future for the sport is now abundantly clear: they have had their first taste of performance stand up paddling at its best and they want more.
I have no doubt that in 2015, both the number and level of Moroccan talent will sky rocket as we look ahead to our next adventure in this beautiful country
Shokran to the country of Morocco, its people, Sidi Ifni, Mirleft & Aglou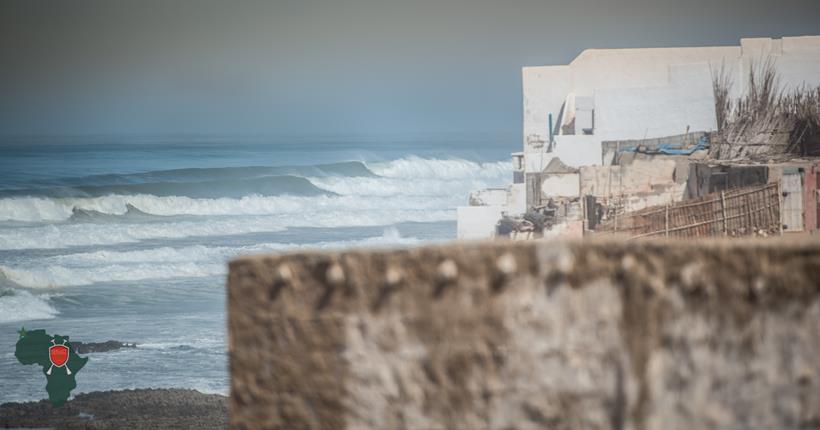 It has been a phenomenal week of competition and discovery here in Morocco, as we have immersed ourselves into the Moroccan way of life and stepped away from the confines of traditional competition through the completely roving venue and more of a surf trip vibe.
The athletes were given an unsurpassed welcome, from their stay up in Tagazhout at Paradis Plage, to Aftas Trip down here in Mirleft and from Sidi Ifni to Aglou, outside of the surfing, the place and the people created a magical experience for all concerned.
Meanwhile in terms of surfing, we saw the most spectacular conditions we have seen all year on the Stand up World Tour, with epic, world class surf that provided the ultimate canvas for our World Class athletes.
A big Mahalo or 'Shokran' (thank you) to the Region of Souss Masa Draa, the Commune of Mirleft, Audi, Paradis Plage, Aftas Trip and all our local partners for making this event a reality and for laying the foundations for what promises to be an incredible future in the country.
Our hearfelt thanks also to our new friends here in Morocco, as we look forward to many more adventures in this magical country in the years to come.
Make sure to stay tuned for more highlights, a full recap and event specials, but also for news on TV airdates and much more at www.watermanleague.com
13/11/14 An epic 3rd day of action in the Main Event, with quarterfinal action in full size surf.
Morocco's Location X sees pumping surf for Day 3 of Main event, w/ pristine conditions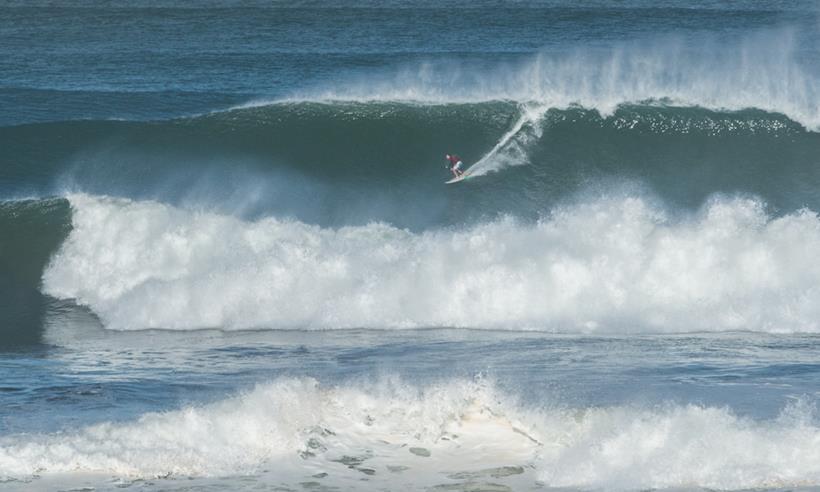 Day 3 of the Main Event sees incredible conditions, as the swell holds and even builds overnight to provide full size surf for the quarterfinals.
Epic waves were the order of the day throughough the quarterfinals and whil semi final number one was kicked off, an intense fog filled in making it impossible to continue competition.
The Semi Finals will pick back up again this morning, with the swell still holding, and the conditions set to fire. Make sure to stay tuned for live updates on facebook.
Zane Schweitzer wows the judges to post a near perfect score in his quarterfinal heat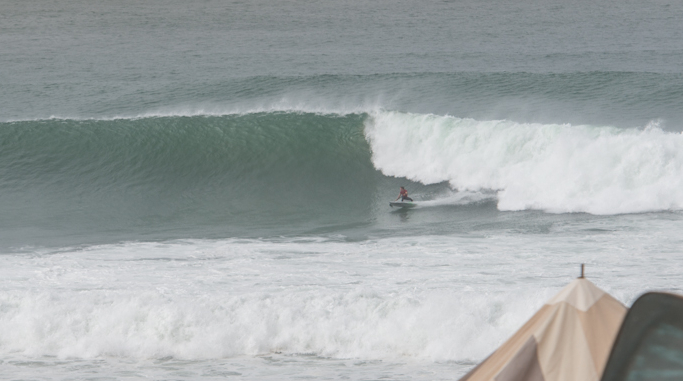 It was Zane Schweitzer's (Starboard) moment to shine today, as the swell pulsed and he was able to capitalize by picking off some of the very best waves of the day, linking critical turns under and through the lip to earn him a near perfect 9.9 for his top scoring wave.
His back up of a 7.0 was achieved with just one radical turn, as he drove through the lip and air dropped down the face. An impressive performance from Zane, who is currently 5th in the world and looking to finish the year on a high here in Morocco.
Sean Poynter excels in the full size surf to post two solid scores and advance to semis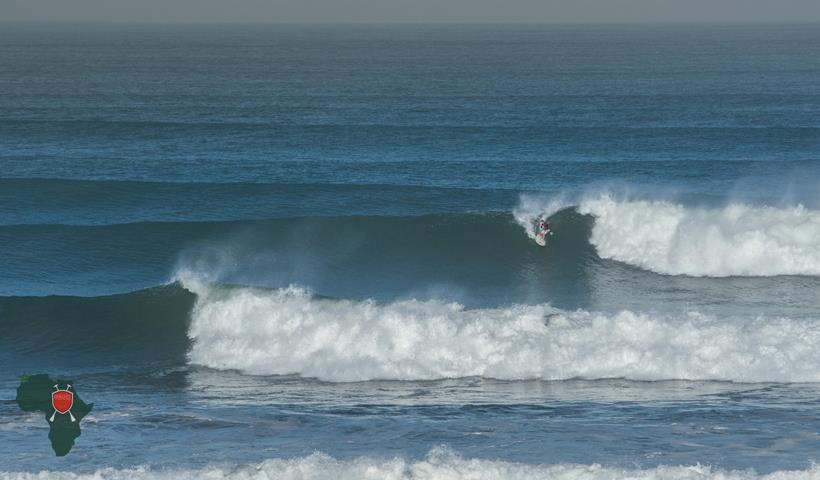 Sean Poynter (Starboard) continues to progress through the competition with stellar performances, posting scores in the excellent range to now make it through to the semi finals.
Sean has been surfing smart, being selective with his waves and making the most of every scoring opportunity. He will now face an on form James Casey (JP Australia) in the first heat of the day: semifiinal #1.
Make sure to stay tuned for live updates on facebook together with highlights, galleries, news and much more at the Stand Up World Tour Facebook page and www.watermanleague.com
James Casey proves himself in the full size surf, advancing through to the semifinals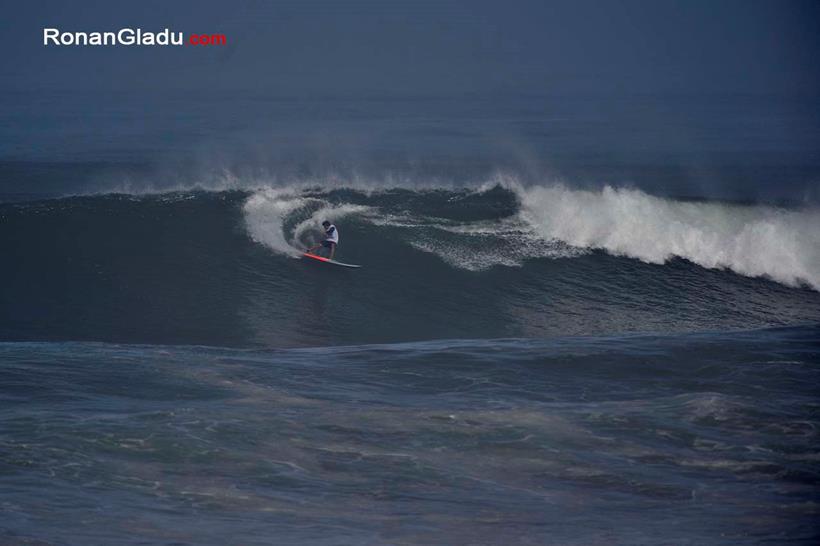 James Casey (JP Australia) has been revelling in the bigger conditions here in Morocco, using his power to his advantage and attacking the full size surf with everything he has got.
James has become a mainstay on the World Tour over the past year and is coming into his own at this final Location X event of the year – we are looking forward to see how he fares against World #3 Sean Poynter (Starboard) in the semi finals, as he makes it one step closer to the prestigious Final here in Morocco.
Bernd Roediger steps up to make his presence felt in Morocco's Location X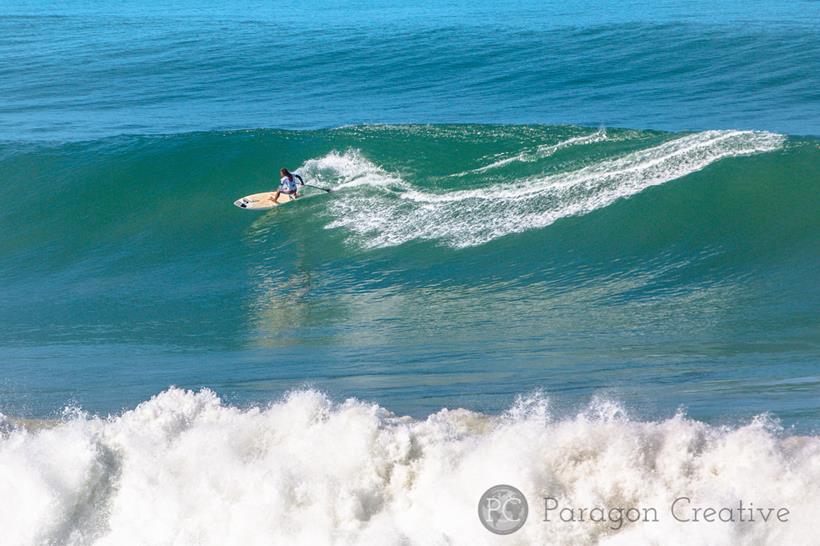 Bernd Roediger surfed smart in the quarters, picking off some of the best looking waves and reading them well to post solid scores. Being brought up on Maui has certainly helped his level of comfort in this kind of surf, but Bernd has really shown here in Morocco he has the mindset and ability to win.
Watch out for today's action as he comes up against fellow Maui boy, Zane Schweitzer in Semi final number 2.
With just Semis through Finals to go, stay tuned as the Location X goes mobile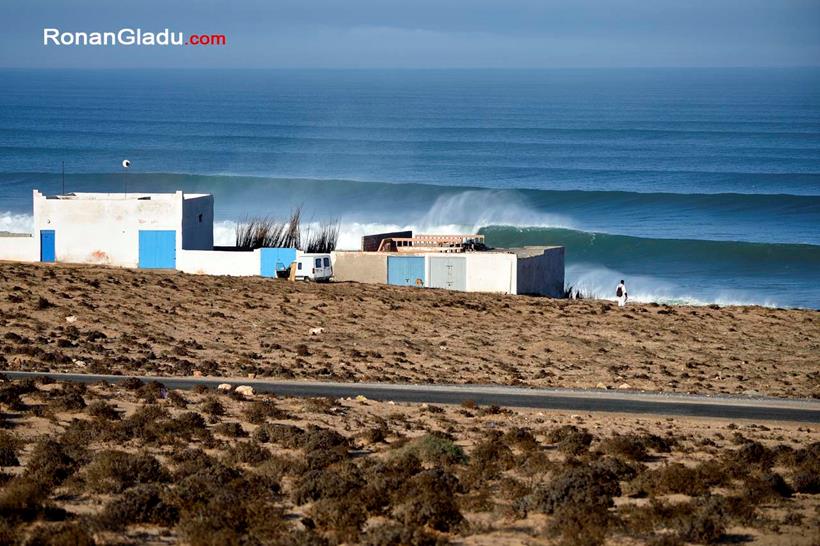 With just 4 heats remaining to complete this epic Location X Special event here in Morocco, the swell is still pumping and the options for performance surfing increasing as secret spots turn on and the roving venue provides us with the option to capitalize on the best location for the best conditions.
12/11/14 Check out all the action from Day 2 of Location X as the Tour headed back to Aglou in South Morocco. With increased swell we saw athletes catch some huge sets.
11/11/14 Highlights from the Opening Day of action here at the Mirleft Stand Up Pro, the 2014 Location X in Morocco.
Epic day of action here at Day 1 of the Mirleft Stand Up Pro, the 2014 Location X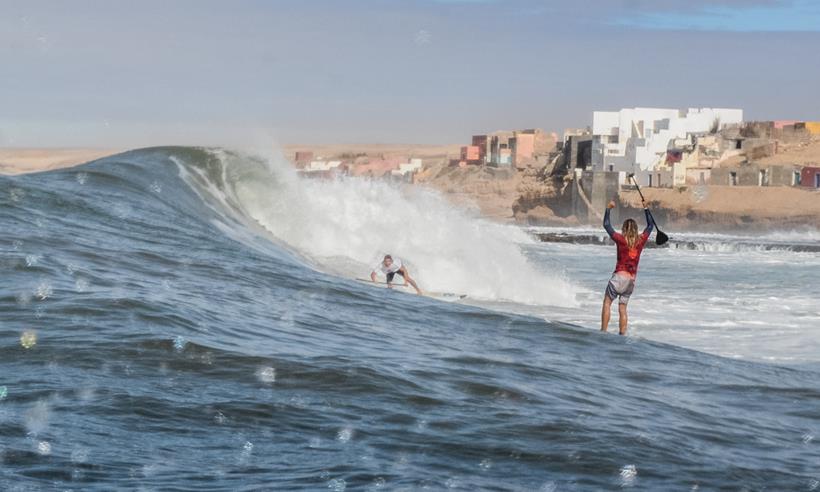 The winds have backed off, the swell has stayed up and the scene has been set for an epic week of action here in Morocco, with Day 1 providing high performance surfing just north of Plage d'Aglou.
On the tail end of a more mixed up swell, this secret spot was still able to provide high performance right hand point break conditions that you would expect here in Morocco, and allowed the athletes to deliver high scores to match.
Bernd Roediger notched up the highest single wave score of the day with a 9.75 that saw him catch one of the best waves to come through today and milk every section to the max, winning his Round 1 heat to advance directly through to Round 3. However, his opponent and great friend Fisher Grant put on a valiant fight with some of the best turns of the day in what was without doubt the heat of the day.
Sean Poynter continues his roll in Morocco with the highest heat score total of the day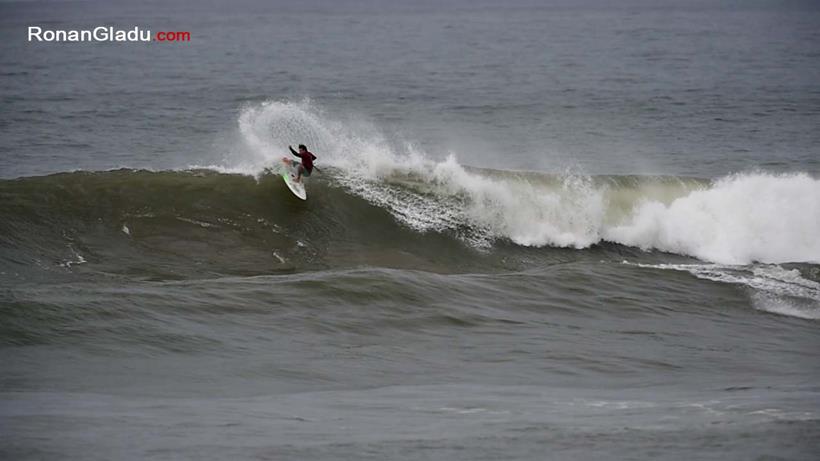 Sean Poynter's (Starboard) winning form continues here in Morocco as he puts on a solid Round 1 performance to post the highest heat score total of the day and showcases high performance surfing at this unique right hand point break.
As we progress on into Round 3 tomorrow and the swell fills in, Sean is without doubt one of the favorites to watch out for moving on through this competition as the Top seed here and one of the on form surfers so far.
Kai Bates steps up here in Morocco to post the second highest heat score total today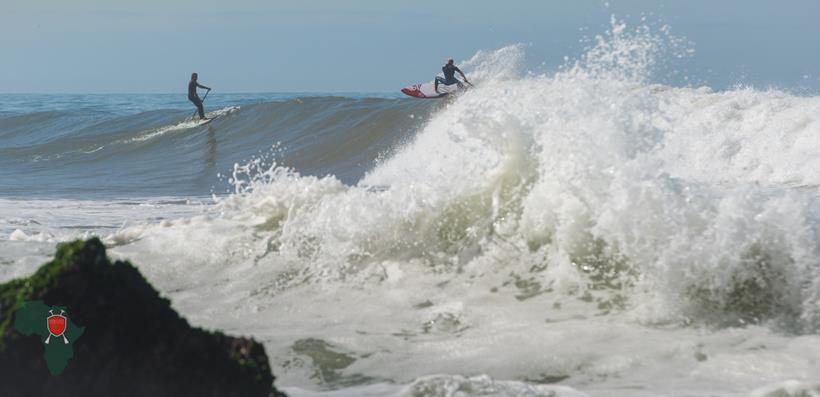 Kai Bates' (Fanatic) surfing has gone from strength to strength over the past year and while his results this year have perhaps not reflected his true potential yet, he turned it on today, posting the second highest heat score total of the day, to advance on into Round 3.
Kai's explosive surfing has been catching people's eyes all year and judging by his performance here so far, it will take him a long way here at the 2014 Location X Roving event in Morocco.
Giorgio Gomez puts on a solid performance with some radical surfing in Round 1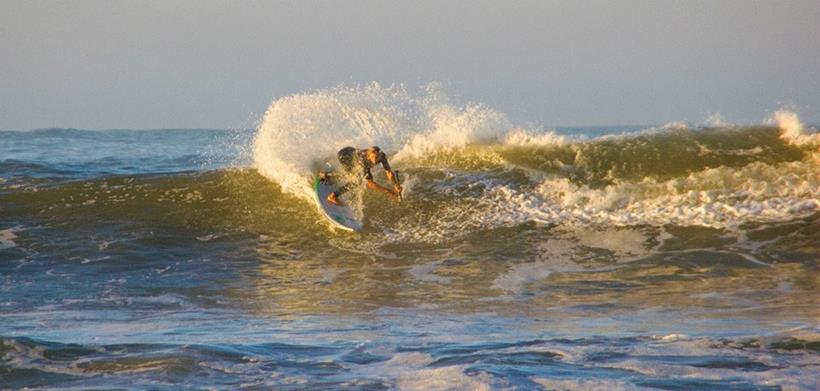 Giorgio Gomez's (Starboard) surfing is eye catching – explosive and dynamic, Giorgio throws everything into his turns, and today put on a vertical assault on his backhand to score the 3rd highest heat score total of the day and impressing both riders and judges alike.
There is no doubt that this new crew of young guns are coming into their own and will be setting the pace over the next few years for performance surfing here on the Stand Up World Tour.
The Women take on the Men, as Izzi Gomez makes it out of Repo to advance to Round 3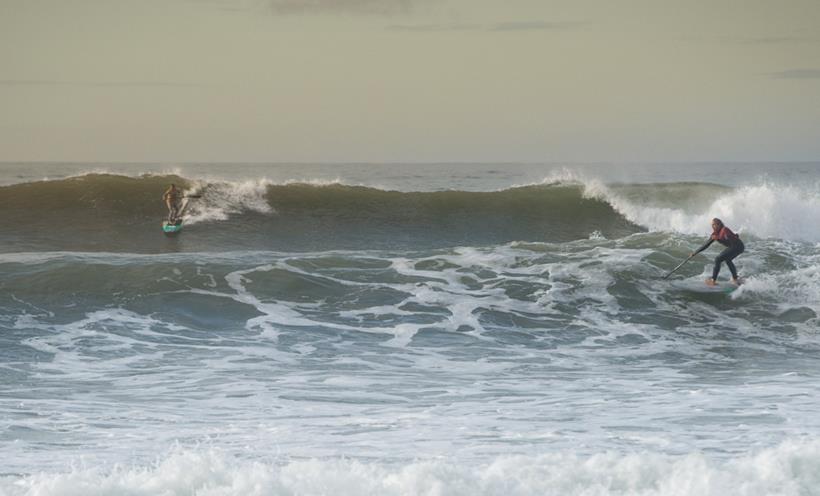 It was a stressful start to the day for Kai Bates (Fanatic) today, as he came up against the 2014 Women's World Champion in Round 1 of the Main Event. While he has certainly been one of the on form surfers of the event so far, Izzi Gomez (Starboard) is a force to be reckoned with and is a tough competitor whether facing men or women.
Much to his relief, Kai did end up taking the win, meaning that our 2 women competitors, Sophia Tiare Bartlow and Izzi would meet up in the Repechage for a widely anticipated duel.
Sophia was coming off a great performance at the Finals in France and seems right at home here in Morocco, but unfortunately was unable to get the scores she needed to keep on progressing in the competition, much to the delight of Izzi Gomez, who moves onto Round 3 behind the young French talent Julien Bouyer (Naish).
There will be more Sophia vs Izzi battles to come here as we will be setting up more woman on woman duels over the coming days.
Epic ground swell to kick in tomorrow through Thursday, as tension mounts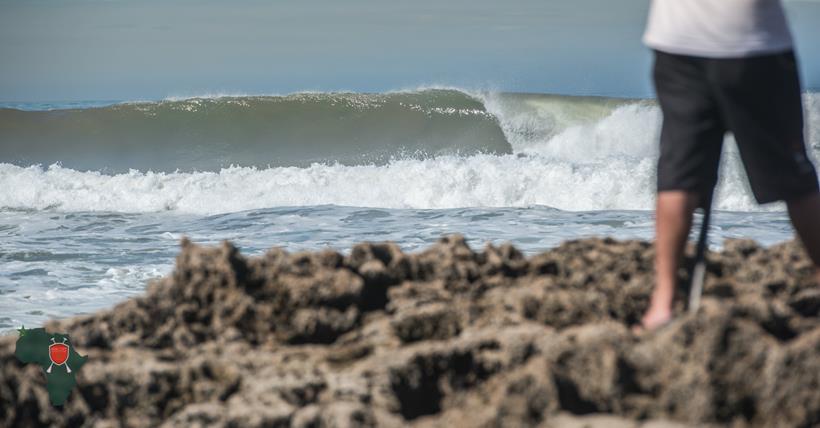 After a great day of action today here in South Morocco, we are now ramping up for what is nothing short of an epic forecast for the next few days.
With the non elimination first round under our belt as well as the repechage, we will now get down to business in Round 3, as the waves are set to turn on, the winds to remain non existent, and the performance level is set to shoot through the roof.
With a number of possible and mind blowing point breaks at our disposal, the crew will be out at the crack of dawn to determine the best possible spot for the next stage of this groundbreaking Location X event in Morocco, the Mirleft Stand Up Pro.
10/11/14 More exploration, the Moroccan National Championships and a selection of the World's best explore South Morocco.
World Tour athletes have arrived in Morocco for location X and have a few days downtime before competition gets underway for this historic Roving event exploring 100s of kilometers of untouched and pristine surf.
The Location X in Morocco is now officially underway as Moroccan Trials are completed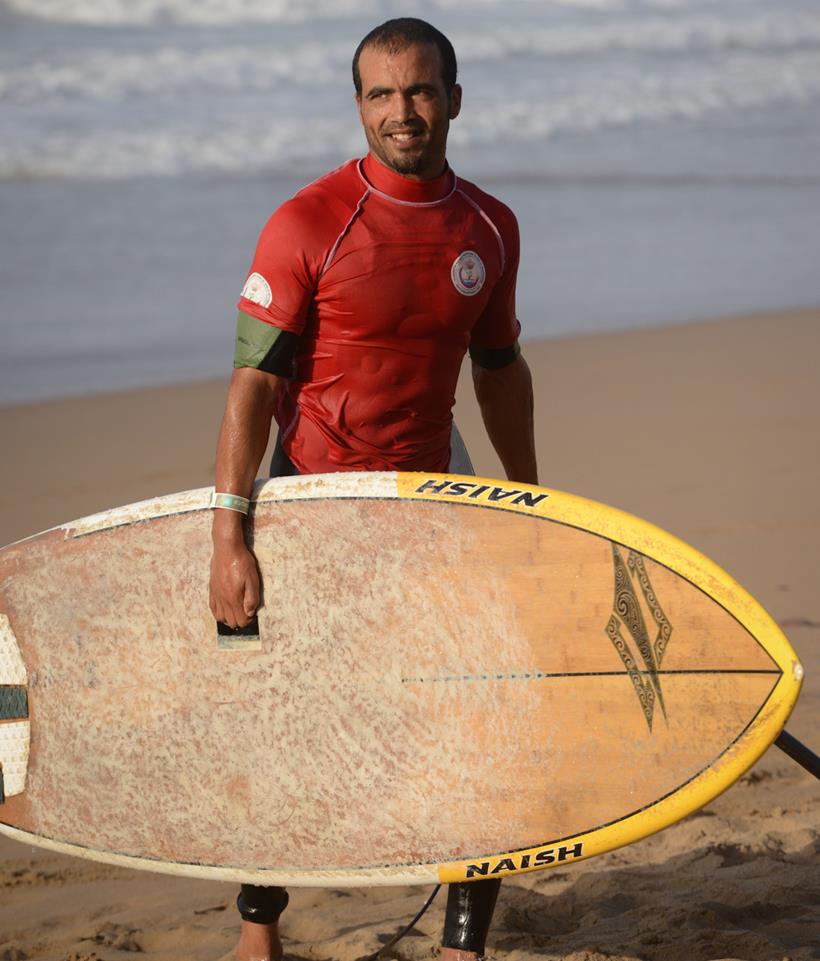 The first day of the 2014 Mirleft Stand Up Pro, this year's Location X Special event saw impressive action and an unparalleled welcome at la Plage d'Aglou, in the beautiful region of Souss Masa Draa.
A selection of Morocco's finest stepped up to do battle at home for the first ever Moroccan National Championships, a competition that also served as the local Trials for this prestigious first event here in North Africa.
Standouts were Sali Souffiani, Rafai Slimane, Aznitar Lahcen, El Jraifi Amine and Laanya Lmsdaq, with it all coming down to an intense battle in the finals between the young Moroccan all around Waterman Sali and the more experienced, Laanya Lmsdaq. In the end, experience gave Laanya Lmsdaq the edge to take the win at this inaugural Moroccan National Championships.
All these 5 exceptional Moroccan athletes have earned their well deserved places in the Main Event that will kick off today with an Exhibition at the magnificent location of Sidi Ifni.
World Tour athletes take full advantage of Morocco's liquid magic pre-event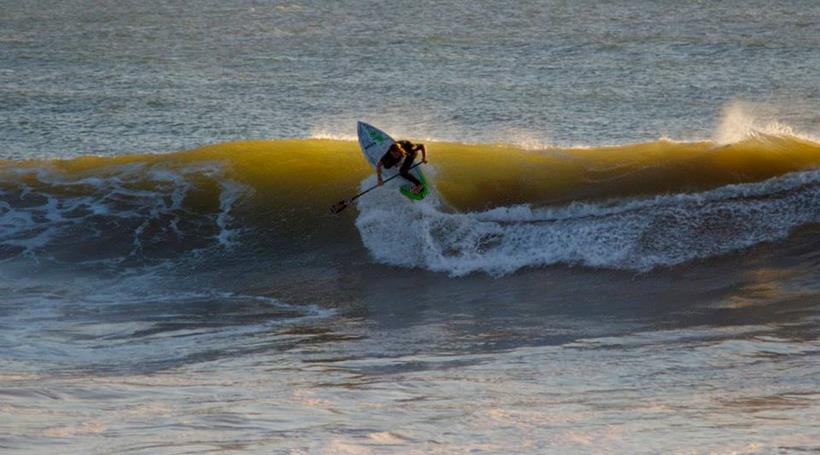 After a full year on Tour that saw action from Hawaii to the Middle East and from Brazil and California to Europe, this journey south to the magical country of Morocco has already proved to be an amazing way to wrap the year, as World Tour athletes have had the opportunity to unwind and explore this incredible wave rich coastline and immerse themselves into the completely unique Moroccan culture.
Paradis Plage was the base for the first 4 days, as athletes explored many of the more well known and lesser known spots in the region of Tagazhout, finding some of the magical right hand point breaks that Morocco is famous for and getting a taste for the unique Moroccan way of life.
Sean Poynter heads an all star cast of Young Guns & World Tour mainstays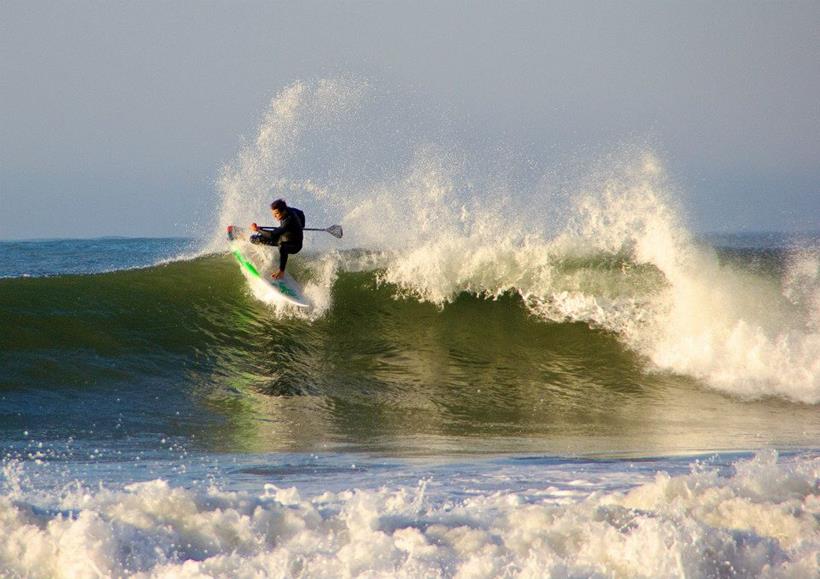 Sean Poynter (Starboard), winner of the La Torche Pro and 3rd overall in the world for 2014 heads an all star cast here in Morocco that features many of the leading lights of stand up paddling worldwide.
Sean is joined by team mates Zane Schweitzer (Starboard), Giorgio Gomez (Starboard) and Benoit Carpentier (Starboard), but also other young Guns and stars of the future that have already made their presences felt on the Stand Up World Tour, Bernd Roediger, Fisher Grant, Kai Bates (Fanatic) and James Casey (JP Australia).
Also making a celebrity appearance is 2010 #2 in the World, who battled it out for the World Title with Kai Lenny (Naish) through that year and the year's that followed, securing his first win in Tahiti in epic fashion in 2011, it is none other than the powerhouse from SW France, Peyo Lizarazu.
With a spectacular forecast in place for the entire week, and a 10 – 12ft swell with a 17second period forecast for Wednesday that will provide unparalleled surf for the assembled stars, standby for what will be an epic week of action here in Morocco.
2014 World Champion Izzi Gomez heads up an elite crew of women to take on the men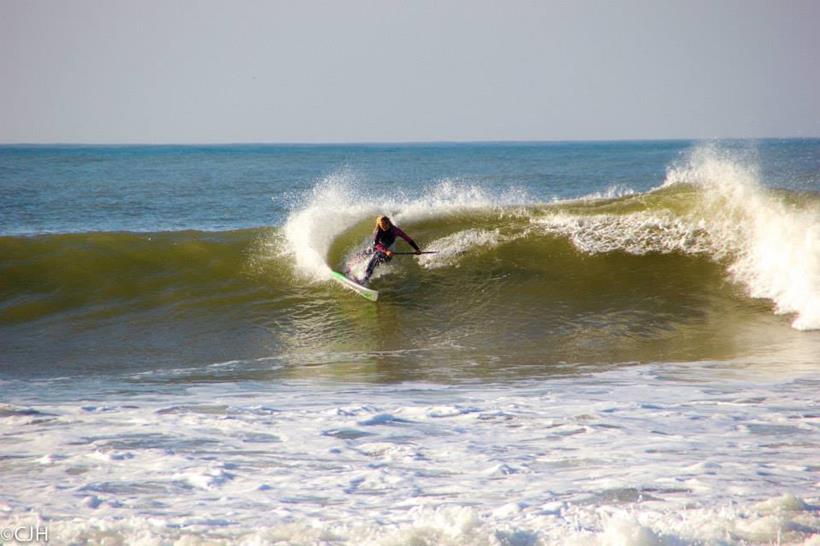 While it was intended to be a Men's exhibition, we are extremely honoured and proud to have a few of the World's leading Women join us here in Morocco for this week's adventure, headlined by the newly crowned World Champion Izzi Gomez (Starboard). Izzi is joined by Sophia Tiare Bartlow who put on a stand out performance in La Torche last week with a 3rd place finish, and Lori Park who has been making her presence felt here on the Stand Up World Tour this year.
These impressive athletes will step up to take on the Men this week in the Main event, but also have their own exhibition events over the coming days as history is made here in South Morocco at this year's Location X Special event: the Mirleft Stand Up Pro.
Plenty of action to come here in Morocco with epic waves in store for this Location X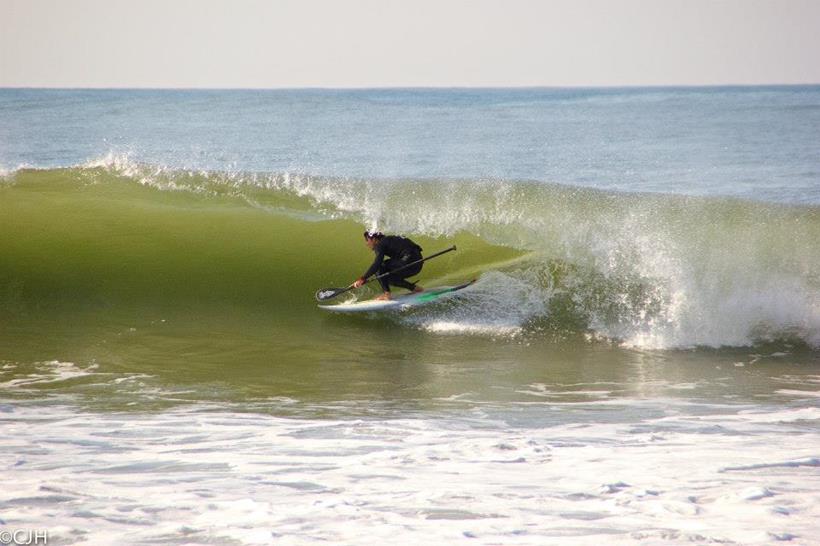 With hundreds of kilometers of coastline to explore here in South Morocco complemented by what is nothing short of the best forecast we could hope for with a string of solid swells hitting the coastline, we are in store for some epic action this week.
South Morocco is rich with all kinds of waves, from the world famous right hand point breaks, to unexpected slabs and big wave venues that are sure to turn on this week.