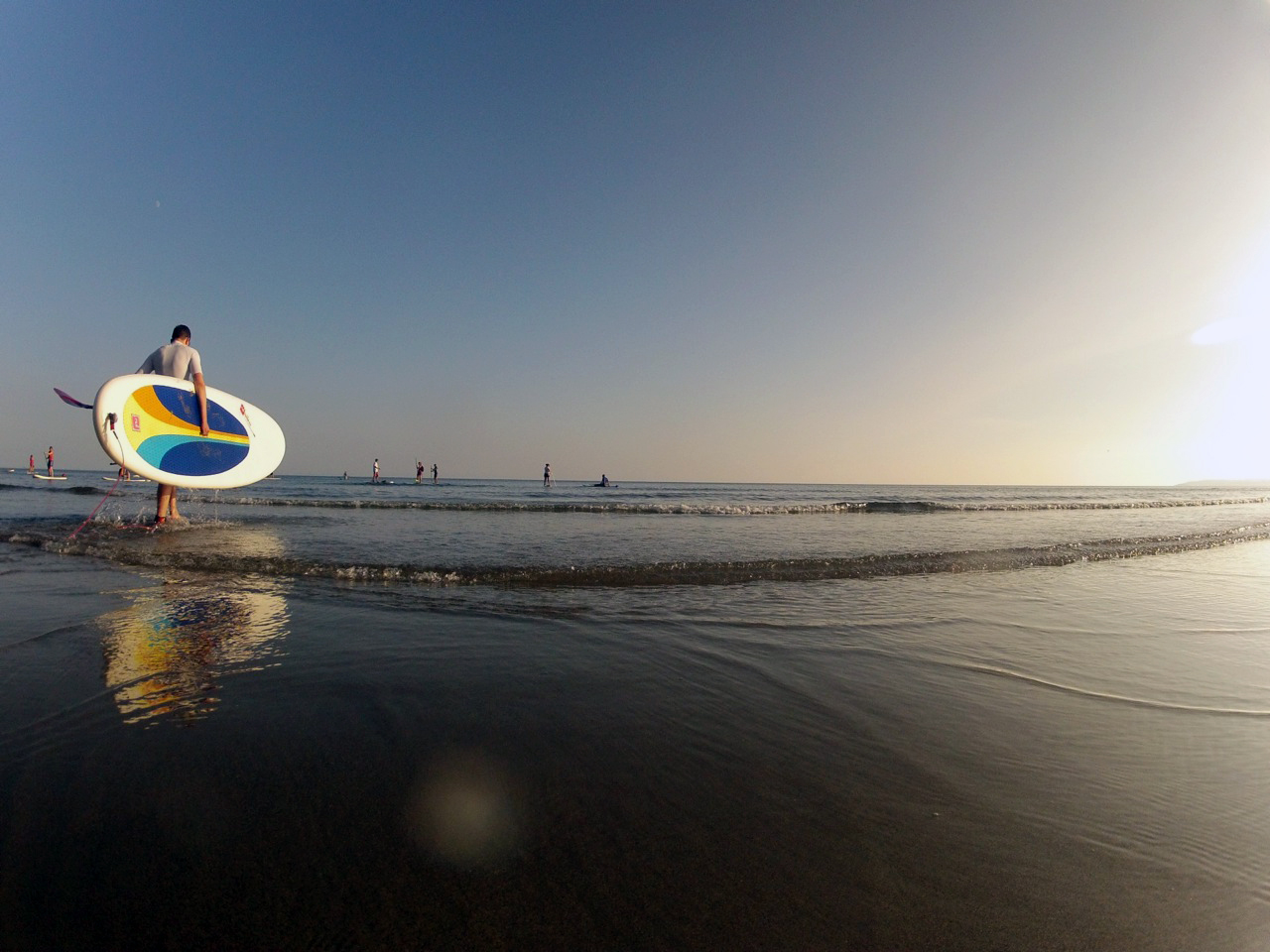 What time do you SUP?… That's a simple question but the answer isn't always one based on the concept of time.  SUPboarder writer Chris Jones shares a his thoughts and experiences on finding that time to SUP.
For many paddlers choosing a time to paddle is influenced by social factors, family and friends, employment, studies and transport all play a part in the decision making process.
For those with families this might mean setting the alarm clock for a very early start and quietly leaving home, having packed the car or van the night before. These paddlers often get the best part of the day when others are still asleep, quiet time on the water.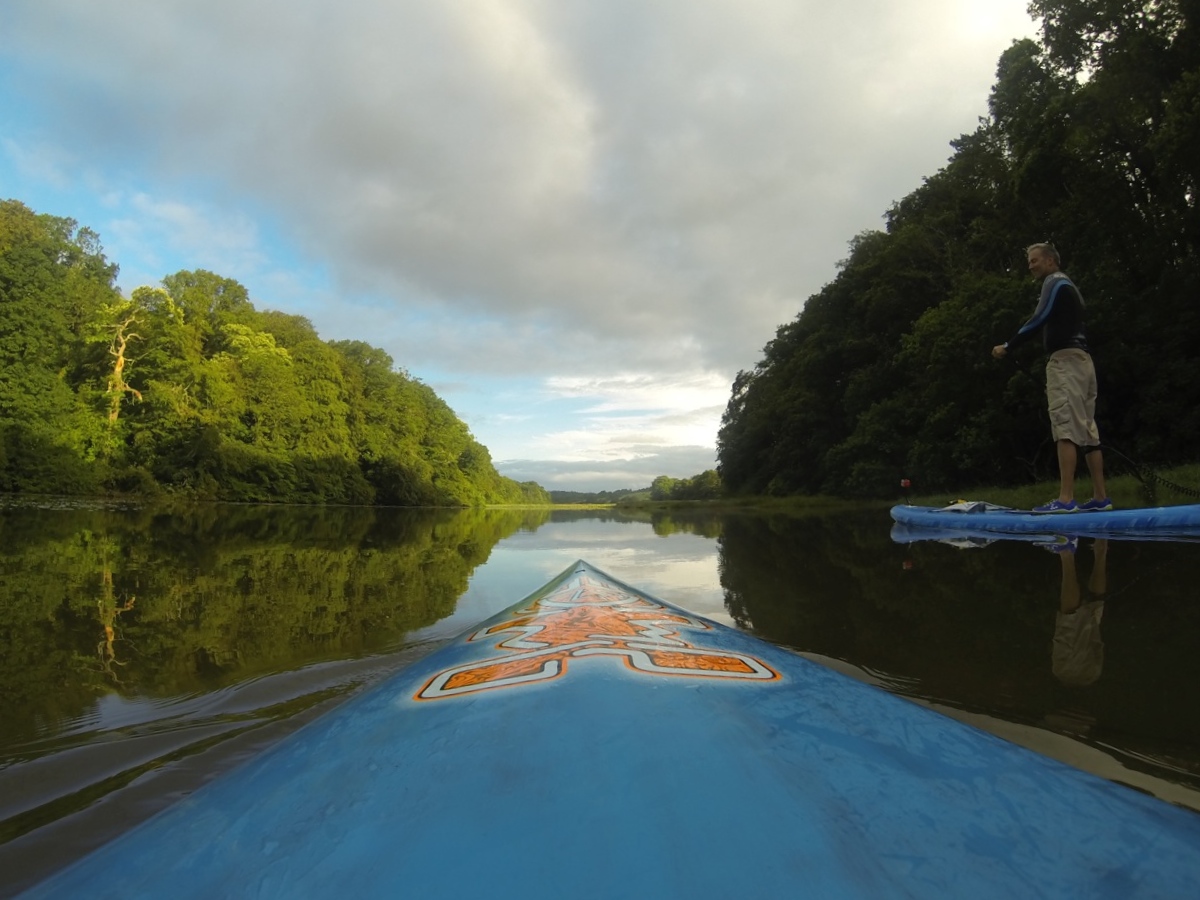 Others will work water time around time at work or studies, juggling responsibilities with their other commitments trying to achieve the perfect work / life balance. Maybe leaving work early one day in order to get to their local paddle spot to recharge or relax.
A lucky few make their living with the sport we love, for them some days will be just 'work', no matter how good the job that has to happen some times. But on other days they will feel like they have the best office in the world, the deck of their favourite board on their favourite stretch of water in perfect conditions.
They, no doubt, have the sometimes tricky problem of transport nailed. We've all seen the photos of professional riders with their pick-up or van loaded with all manner of boards and suffered a little vehicle jealousy. I suspect for the rest of us transporting a board, even an inflatable, influences our decisions on when and were we paddle.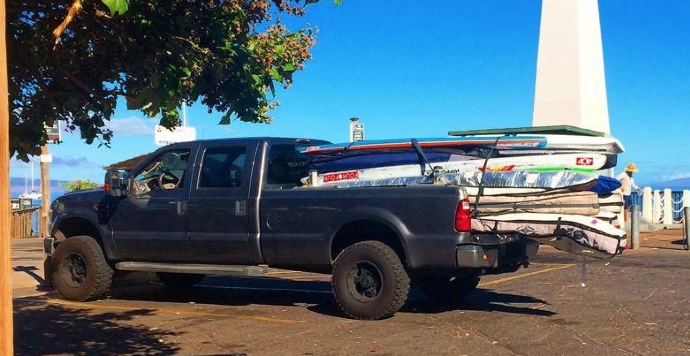 Regardless of any plans we might make as paddlers there are other factors that will make or break our intentions. The obvious one is the weather with internet weather sites being the paddlers best friend the day or hours before a planned paddle. Or, as is sometimes the case, local conditions vary and an experienced waterman or woman will know where they can go locally when others go elsewhere, making their own risk assessment based on their experience.
When paddling with friends or, with a group of people that are about to become friends there are different things to consider than when paddling solo. Where to park is one, it's easy to sneak a single car into a space but three or four vans provide a different challenge. And how to organize a point to point? That's the social side of paddling, throwing challenges and solutions at us as we plan for our time to SUP.
The other major factor for some paddlers is the moon. Tides rather than the mythical effects it can have on some. If you're an inland paddler then you are likely to have water available 24 / 7.  However for those of us on tidal coasts then we need to consider the effects of our closest planetary neighbour when heading out. It's no fun getting that basic information wrong and having to walk back to a car park because there simply isn't enough water to paddle, similarly a slog against a strong tide can really ruin a day on the water and in the worst case be a particularly hazardous environment for even an experienced paddler.
And when the paddle is over, what then? Ideally we'd all like to share the paddle with friends over a beer or a coffee, living the lifestyle dream sat by a campfire late into the evening. But more often than not we'll have to go back to reality, hurry home to spend time with our families or rush into work  hoping to beat the traffic and get there before anyone notices, our pre-work paddle only given away by the wetsuit drying on the roof… and the great big board!
And having got back to the world away from our boards we then have the pleasure of planning our next time to SUP.
Words : Chris Jones/SUPboarder