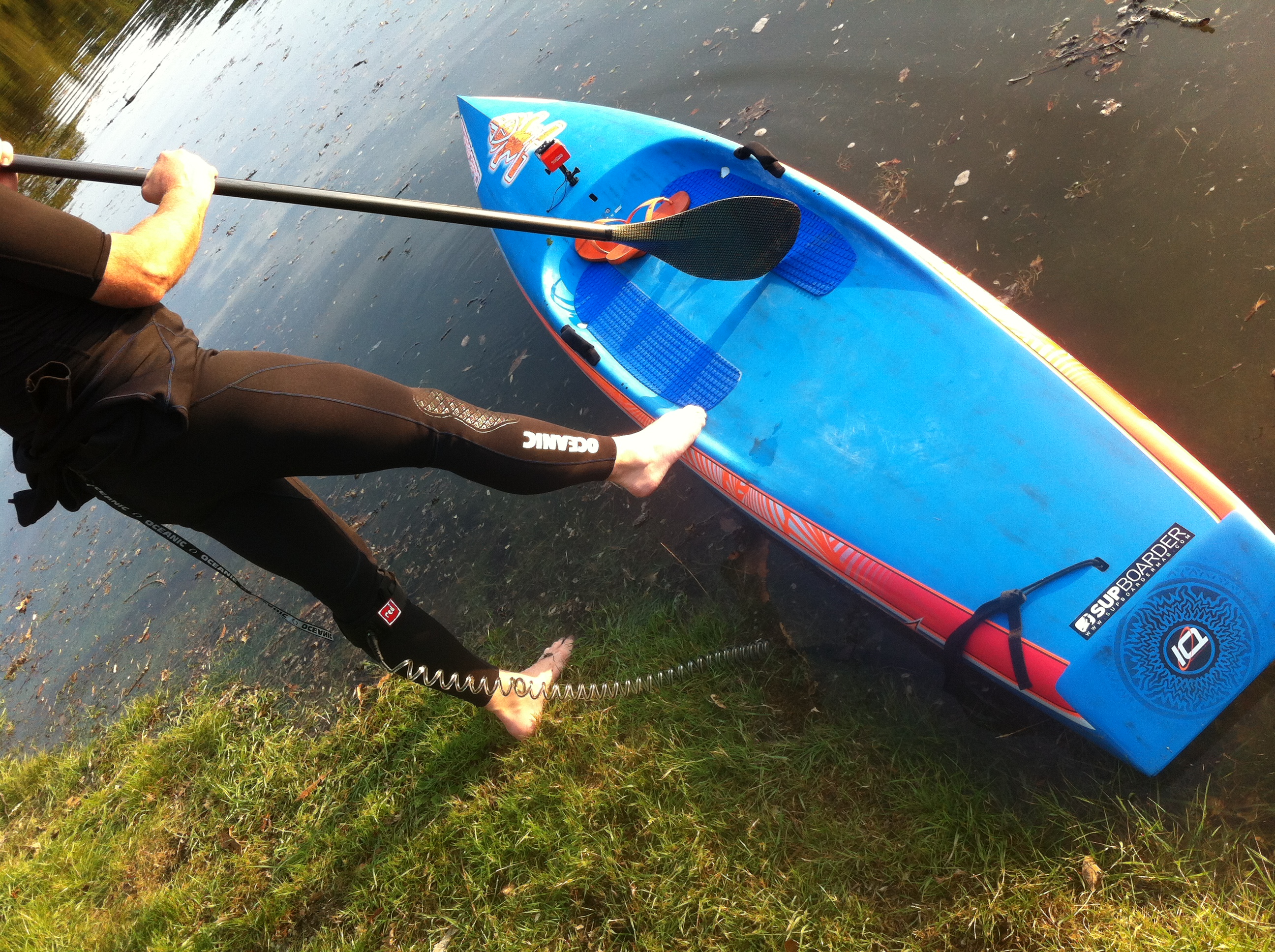 Potential drownings in the new sport of SUP have seen ASI, the world leader in SUP education, release the "Leash Up for SUP" awareness program.
Leash Up for SUP is an awareness program to ensure all SUP participants practice safe supping activities.
The sport has amazing fitness benefits with an overall core workout combined with the calming effect of being on the water
The boards are large and stable, making it easy to stand on.   Because of this, the sport is attracting people from a variety of backgrounds with little or no board sports knowledge.
However, like all sports, there are techniques and safety information to be aware off.
If you fall off you, your board can dart off, with a potential long swim to retrieve it.   If there is some wind, the board will be blown away even faster and further.
At all times, you must wear a leash.  If you fall off, you still have your board beside you.
Wearing a buoyancy aid only does not guarantee safety.   You still have to swim for your board and it can also be difficult to climb back on when wearing a buoyancy aid.  In the unlikely event you become unconscious, a buoyancy aid will not keep your head above water, only bulky lifejacket will do that.
In flat water locations, make sure your leash is a special SUP "coiled" leash.  The leash will not drag in the water and get caught on hazards.  Surf locations require a long leash to minimise recoil.
Be leash aware.  Know how to attach your leash to yourself and your board.  Know how to use the quick release if you have to quickly remove the leash.
Only choose suitable and safe SUP locations.  Do not sup in fast flowing rivers, or rapids.  Do not sup at locations with hazards such branches, floating debris, rocks, low hanging trees, boat moorings.  Do not sup near dams or river strainers.  Do not sup in unfamiliar waters, always get local knowledge of all potential hazards before supping at any location.
When hiring boards, make sure the board comes with a leash attached and the hire operator is an accredited instructor and gives you correct information on how to wear the leash as well as the safe supping zones and boundaries.
Be SUP savvy
Leash up for SUP
Learn from accredited ASI SUP Instructors.
5 Tips to Wearing SUP leashes
Be Leash Savvy.  Wear leashes at all times for regular supping activities.  The leash is your lifeline to your floating board.
Use Correct Leash Type.   Fully coiled leashes only for flat water locations as there is minimal risk of being tangled on objects.  But long leashes are used in the surf to minimise recoil.
Be Hazard Aware – stay away from locations with rocks, debris, branches or boat moorings in the water.  They are not suitable for supping. You could fall and hurt yourself or your leash can be tangled on these.
Be 360 Degree Aware.  Stay away from busy locations, with lots of water activity users.  You can collide into others and or your leash could get tangled.
Know Your Leash – how to correctly wear your leash. How it attaches to your board and how to use the quick release mechanism.
COILED LEASH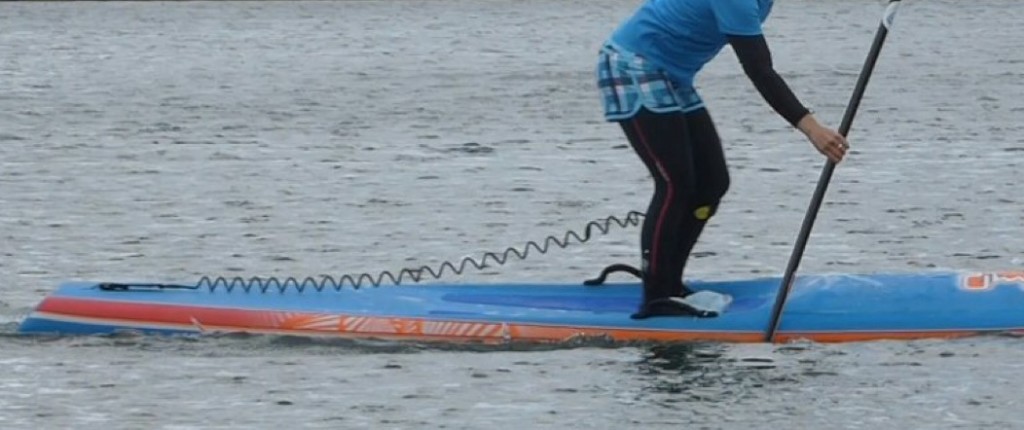 Correct : Does not drag in water.  Minimal risk of becoming tangled on objects in water.
LONG LEASH

Not correct : Long leash is not suitable for flat water locations as it drags in the water and can become tangled on objects