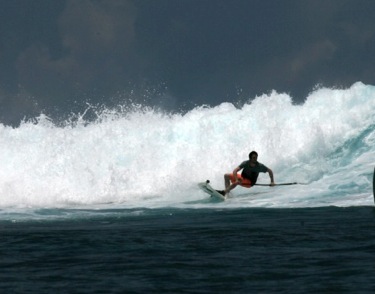 A good backside turn on a surf SUP can look incredible, but it's a technical turn to master.  SUPboarders' Will Rogers guides you through how to get this move dialed by effectively utilizing the paddle as a tool to get super critical.
1/ Fin Set up
Think about your fin set up, it's a key piece of your equipment that is often overlooked.  If the wave is slow, consider fins to maximize your speed and minimize drag.  If you have the option to adjust the position of your back fin, moving the fin forward will help the board turn faster but compromise straight-line stability.  Set up your equipment to the conditions you are surfing in.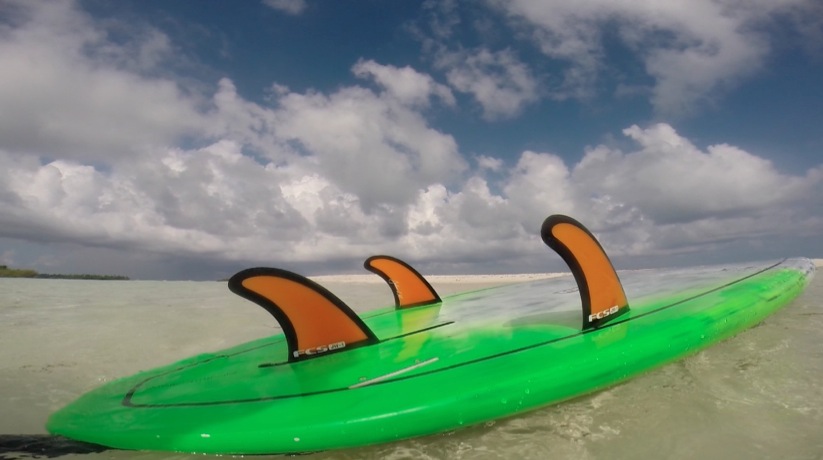 2/ Get Low and wide
A good surf stance is key to get critical turns, make sure you get a wide stance and get your body low by bending your legs.  A wide stance will enable you to get weight across the whole rail to keep the large board under control on the turn.  Keeping your weight low will allow you to maintain balance in the bottom and top turn.  Check out how wide the stance of Pro SUP surfers like Sean Poynter are.  Whether you are going front side or backside – getting low and wide is key.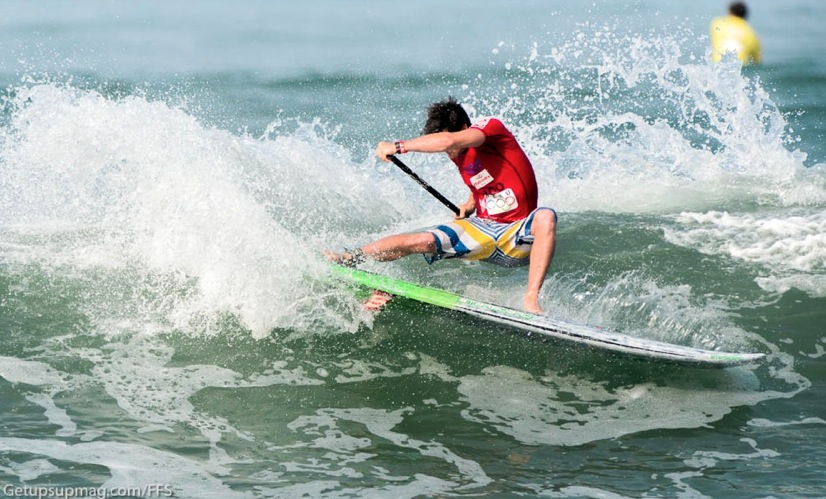 3/ Point your paddle down the wave.
Riding backside on a Surf SUP can be tricky due to the paddle holding your body not open to the line of the wave with most peoples dominant paddle side. To open up your body to aid backside riding switch your paddle to point the blade down the wave.  This will make backside riding much easier and more natural as it will allow your board to 'follow' your body.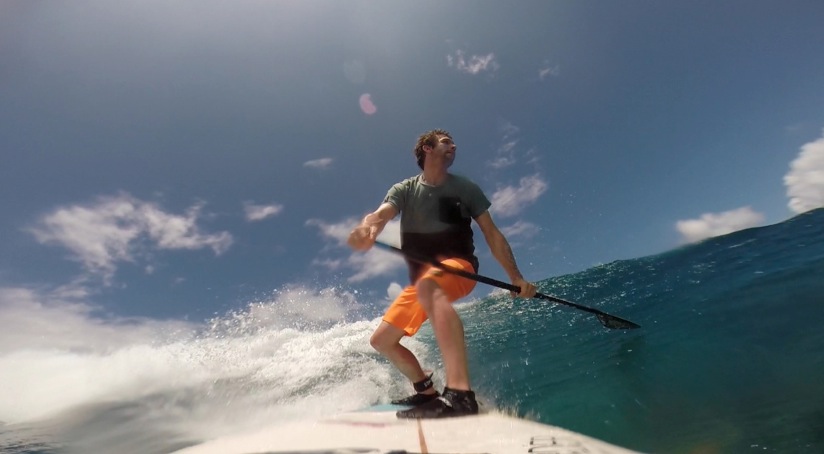 4/ Timing is everything
Pick the moment for your turn carefully.  There is no point trying to make the backside turn when you are racing a fast section, it will be easier to learn the turn when you have a slower section as the wave will be breaking slower and be less steep, meaning it will be more forgiving.