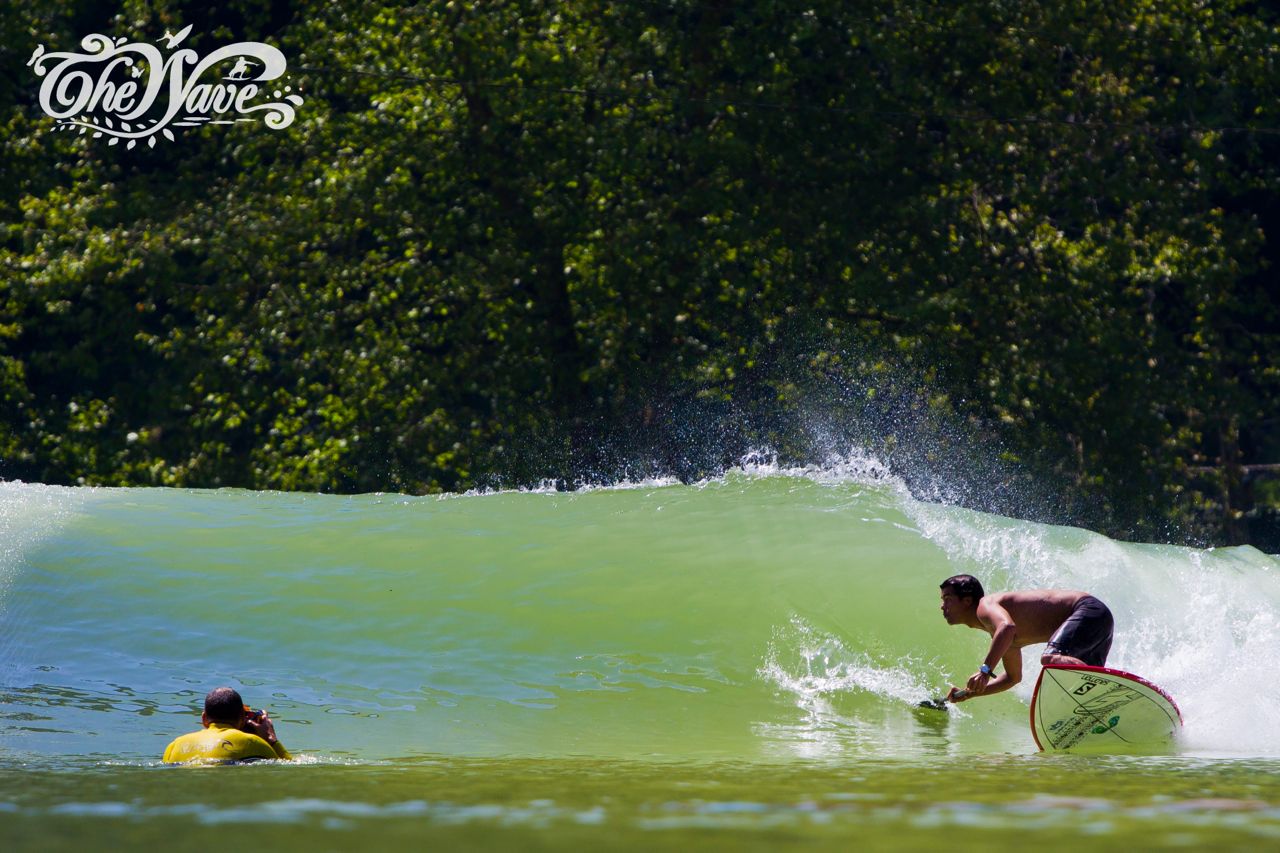 Perfect inland surfing waves in a lake, surrounded by beautiful multi-purpose green space and woodlands. Sound too good to be true? Then read on…
Plans have been submitted for the UK's first inland surfing facility of its kind. Situated near Bristol, and open to the public, the Wavegarden will be a place where people can relax, learn, play and get back in touch with nature. Although a surfing lake will be the centre piece of the Bristol site it won't just be that. A natural swimming lake and multifunctional gardens will offer something for everyone.
Keen to find out more about this exciting project SUPboarder got in touch with The Wave co-director/founder Nick Hounsfield to find out more.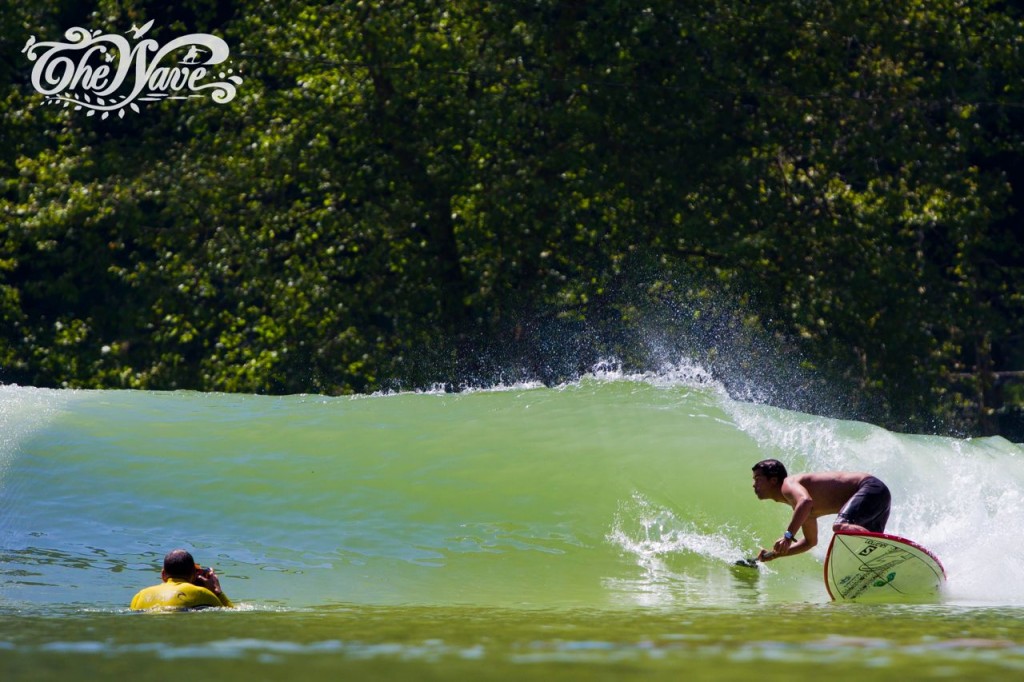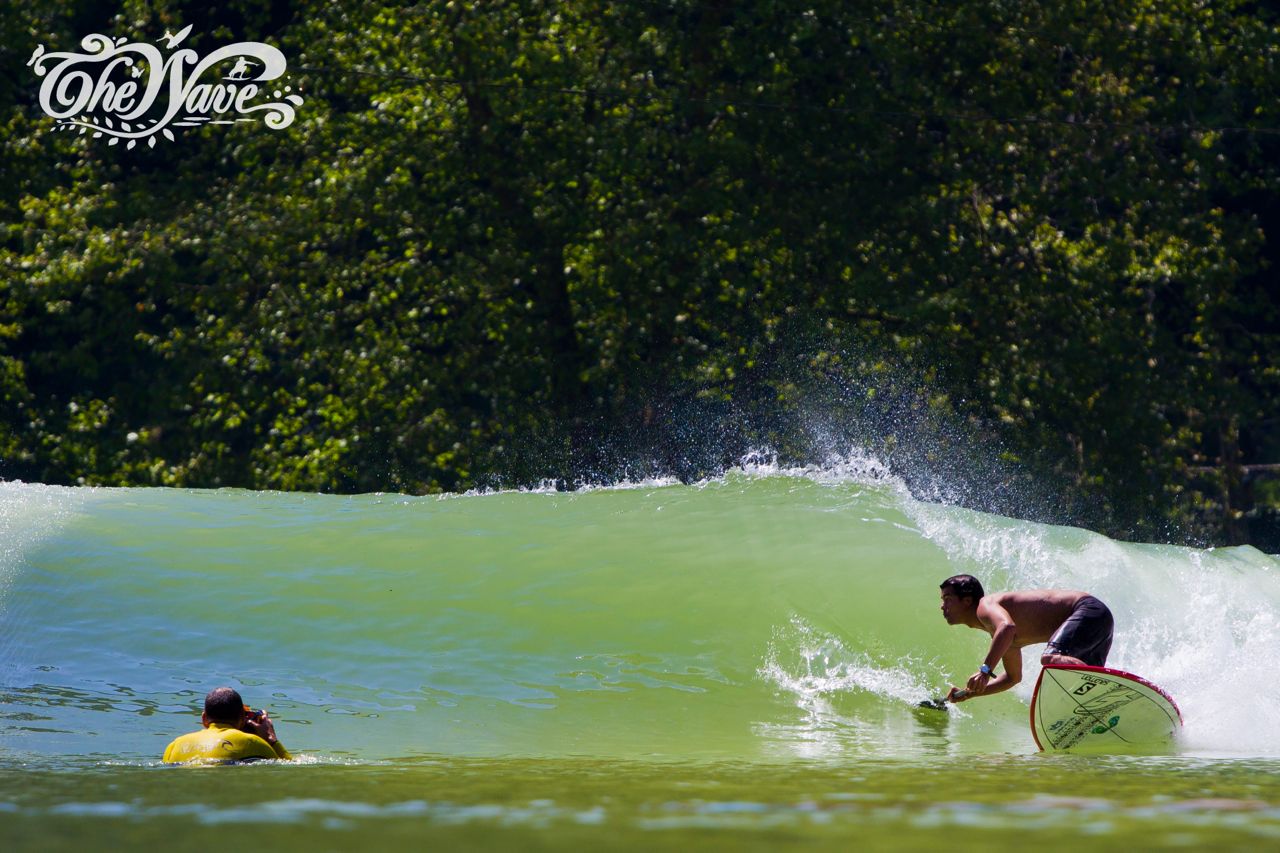 Where did the concept come from and who is behind the project in Bristol?
Wavegarden technology was developed by Instant Sport, a company in the Basque Country, Spain. We have ridden the waves there many times and they are amazing! The Wave: Bristol will utilise Wavegarden technology to produce perfect 1.6m waves every 60 seconds. Myself (Nick Hounsfield) and Tobin Coles came up with the plans to bring it to the UK. We then gathered a team that would help us deliver the project. The team are Bristol based and community centric in their vision. Chris Hines, MBE and one of the founders of Surfers Against Sewage is head of sustainability. We also have a team of financial experts, horticulturalist, architects, engineers, planners, ecologists, landscape architects, engineers, hydrologists…. the list goes on!
What are the overall aims of The Wave: Bristol?
The vision is to make this a destination that appeals to people of all ages, backgrounds and abilities. A venue that will bring together surfing, gardens, nature, education, research and the community. And allow people to get outside, exercise, relax, engage with nature and socialise with each other, to make a fun and meaningful destination for everyone.
"We instinctively know that being in or around water and green space is good for people and that is something we want to share."
The Wave is just part of a wider development that will fulfill the core aims of:
Inter-generational mixing
Getting kids and adults outdoors and into nature
Creating a world class facility for board riding watersports and development
Supporting disability groups
Educational opportunities
Having more fun in life.
Who will be able to use the wave garden?
Everyone! Surfers, bodyboarders, and stand up paddleboarders. For triathlons, lifeguard training, and swimming. Beginner, intermediate and professional surfers will all be able to access the Wavegarden, and together have equal amounts of fun riding perfect barreling waves.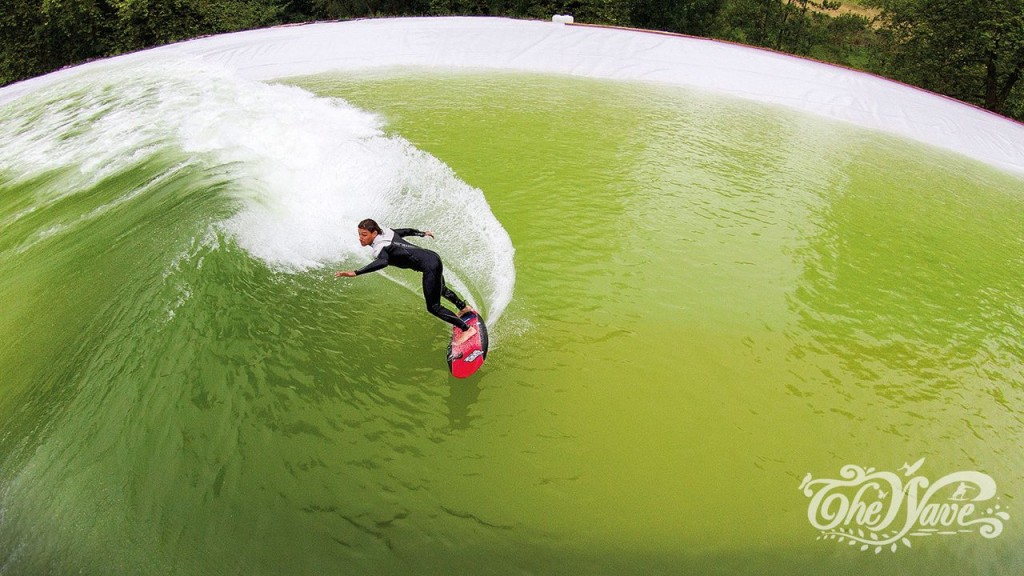 Tell us more about the pool and the wave itself.
The lake will be 300m x 115m… that's a BIG lake! But it means that everyone will get a decent experience. The wave will break both ways down the lake and have zones for advanced, intermediate and beginner surfers. It will be approx. shoulder to head high and barrelling in the reef zone, and thigh to waist high in the intermediate zone. The ride will be approx 15 seconds for experts and beginners alike. To find out more about the wave technology check out – www.the-wave.co.uk/Team/Technology/
How much will it cost?
£17-20 per hour.
Will it be open all year round?
Apart from 6 weeks in January/February for maintenance, it will be open all year and we will be able to provide kit so people will stay toasty! And also hopefully some temporary log fired hot tubs for the colder months. The beauty is that you will not be waiting around for long… so there is less likelihood of getting cold!
What other facilities will there be apart from the wave pool?
We have submitted plans for a cafe, education centre, surf shop, surf school, outdoor activities, walking/running trails, playground, gardens, trails, woodland skills, high wire ropes course and coaching facilities. So the surfing lake is just part of the plan!
Why Bristol and where exactly in Bristol is it planned to be built?
The Wave will be on the northern fringes of Bristol close to the rail and motorway network. Bristol is where we live and conveniently is one of the best strategic areas to develop one due to it's excellent network of private and public transport links. It's also a cool city with a radically laid back vibe, full of surfers and outdoor adventurers. Equally, it has areas of depravity and social issues which we are passionate to engage with using water, outdoors, surfing and nature.
"Bringing surf inland and making waves of change"
When are you hoping to start building and open The Wave Garden in Bristol?
We hope to open the Bristol site within the next 12 months. We are just waiting for planning to be decided. You can support our project here.
Is there anywhere else similar in the UK/world or is it a first?!
It might be a world first but we're not so worried about that. We just want to do it right and do our ethos and the technology justice. This is the most important thing for us. But we are also planning to build other destinations in the UK…. watch this space!
To find out more and to watch the planning process check out;
www.the-wave.co.uk
Blog: www.thecleanestwave.com
Facebook: The Wave UK
Twitter @thewaveuk
Instagram @thewaveuk
So… if you live inland, or just want to go surfing where the conditions are guaranteed, then watch this space! In the future there may be plans for a wave to come to you!