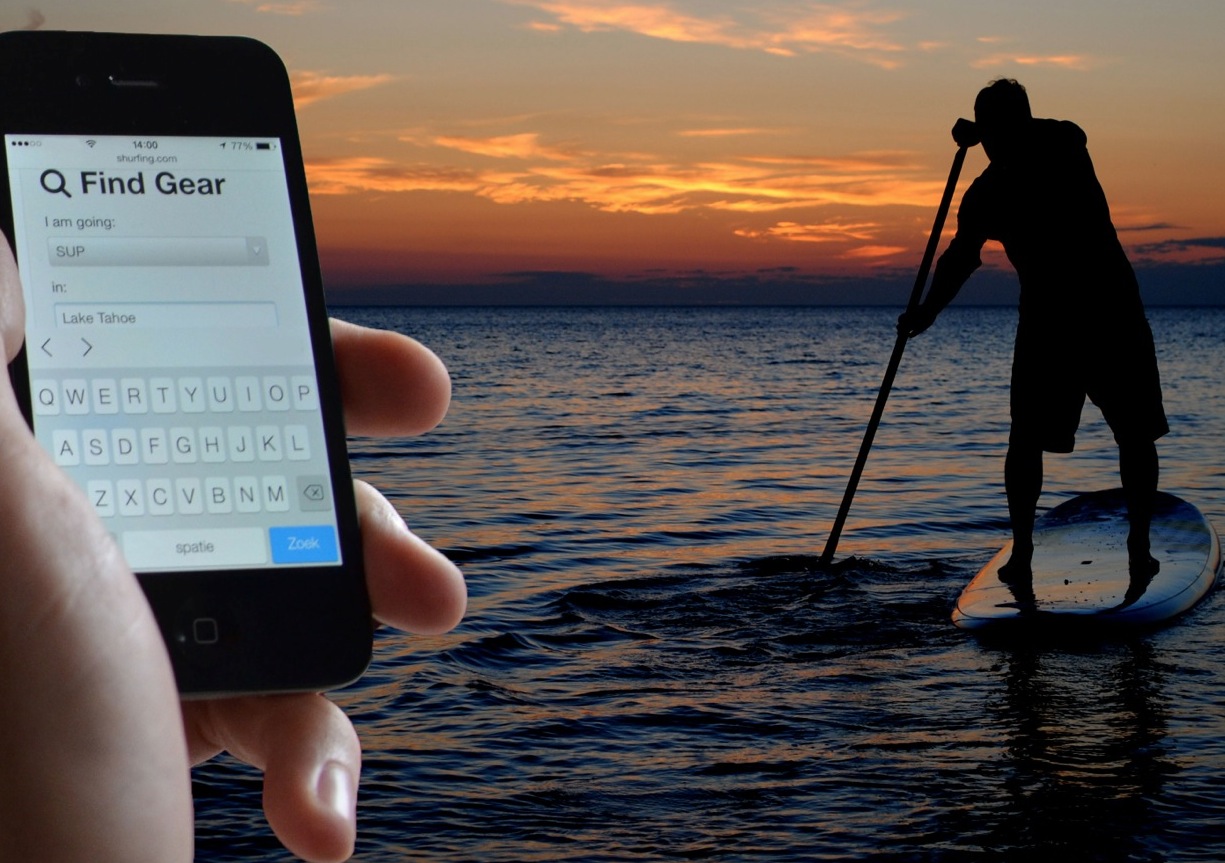 Being SUPboarders, I'm sure we all like the idea of traveling the world with a SUP. But in reality, how many of us can really face traveling with all that excess luggage or infact afford it? Inflatable SUP's have definitely made it easier and cheaper to travel by air, by being able to check your board on as a standard bag/piece of luggage. But what if you want to take your new surf SUP and find that unridden peak? Or take your race board to an event on the other side of the world? Many airlines charge extortionate rates to travel with a piece of watersports equipment. And unfortunately there's no way of hiding a 9ft SUP in your hand luggage! So until now the choices you have are… try smiling sweetly at the friendliest looking check in lady to see if there's any chance of a deal  (which there usually isn't!) and then pay it begrudgingly, or leave your SUP at home and hope that you'll be able to find somewhere to rent one whilst you're away. As I'm sure many of you have already experienced, neither of them are a particularly relaxing start to a holiday! And if you're a SUPboarder, the holiday is just not going to be the same if you haven't got a SUP to use… right!
But from January 2014 that may all be about to change, with the launch of the first worldwide sharing surfing platform ' Shurfing.' Shurfing.com is for surfers all over the world! A new experience. A place where surfers can rent gear from others… everything, everywhere, everytime! Whether you're looking for a SUP to use, or windsurf, kite surf or surfing kit… the chances are someone on the Shurfing website will have what you're looking for. Meaning, no longer will you have to reluctantly leave your kit at home, travel nervously, and wonder whether you'll be able to track down a SUP to use on holiday.
It's simple and available for everyone to use. If you've got kit to rent, just sign up, add your gear, name your price and start sharing. And then if you want to search for your own kit to borrow just search SUP (or kitesurfing/windsurfing/surf etc…), your destination, and a keyword of what you'd like to rent e.g SUP board, paddle etc… A map will show where and what the nearest gear is available, closest to your match. There are also insurance and Facebook registration options. The final version of the 'Shurfing' website will be launched at the end of March and in July/August the first version of the Shurfing App will also be available. So whether you're planning your holiday at home, sitting in the airport, or on a beach in front of a perfect SUP spot, you'll soon be able to get Shurfing and get hold of that SUP equipment where ever you are in the world. And whilst you're there why not ask your host about the local surfspots or the best local restaurant/pub too! You can't beat local knowledge! It's also a great way to meet other like minded people from around the world, and to show them what your local area has to offer.
So how did the 'Shurfing' concept come about? Here Richard Klomp, co-founder of 'shurfing' explains all;
"It all started a few years ago when I was living in Australia. Me and my girlfriend had a camping trip planned to New Zealand. Obviously I wanted to bring my surf gear but after checking the airline fees I had to change my mind. Luckily when I saw the tiny camper we booked I was relieved that I didn't bring it. After arriving in Christchurch we had a great trip ahead to Auckland. But I wanted to go kiting! Every village and city we passed I checked the surfshops a few days ahead. Only twice in two weeks did I manage to rent kite gear from surfshops. Once from a shop and once from the staff working there. Whilst traveling I saw many many surfers going crazy on the water but no place to rent… how frustrating! I thought, wouldn't it be perfect if I could rent from the locals? When I returned home to the Netherlands I contacted my buddy from Boston, Rob Silva. We both had the same problem everytime we go abroad because we love to surf. So we decided last July not to waste anymore time and set up Shurfing… a sharing, surfing platform."
"For all the surfers out there, stop paying crazy airline prices, stop carrying your heavy gear and start sharing, so together we create millions of surf rental locations worldwide!" – Richard Klomp
'Shurfing' is already getting great responses worldwide. It became one of the finalists of 'The Next Entrepreneur 2013' and in 2014 will be in the spotlight by the dutch no.1 Startup Platform as the example of startup which is related to the business trends 2014 in ""the year of Shurfing".  So will Shurfing be the surfers traveling solution? Watch this space!
To find out more about the new Shurfing experience check out their website and facebook page.
Broaden your world and join! Share it, see it, surf it… Shurfing.com