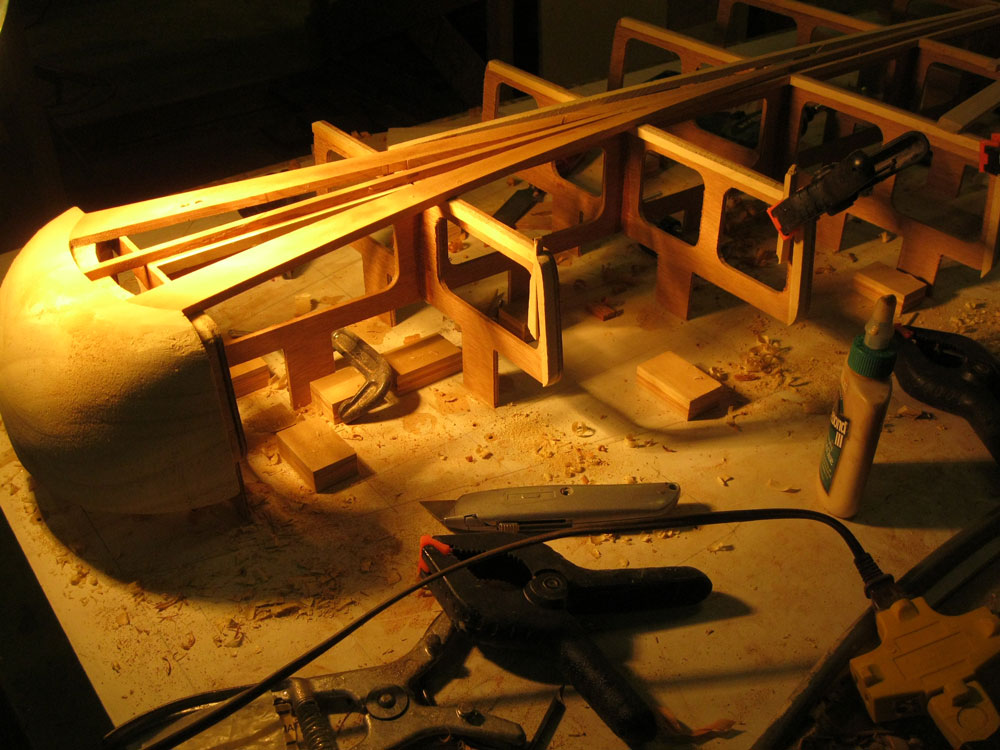 The process of building a board of this type is more about a personal journey and creative expression than it is about popping out a board that looks like everything else on the water.
In the end, most builders don't take on projects of this sort because it is easy. Building a hollow wood SUP can be learned by most people who truly want to learn the process but it is not a project for everyone. Certainly, previous woodworking experience helps. What I say to prospective hollow wood board builders is that if a board is "in you", you will find a way to get it built. Most suppliers of kit components provide ongoing support during the building process, and as previously mentioned there are some great online resources for asking questions and gleaning insights into how the workflow should go. In the end, patience and commitment are the two main ingredients needed for you to finish a board and get it into the water.
A question many prospective hollow wood board builders ask is, "how long will it take?" There isn't one answer to this question. It depends on the tools you have available, your eagerness to work on a woodworking project and the level of finished product you want to achieve. What can be said about building a hollow wood SUP is that it very well could be one of the most difficult but rewarding things you do in your life!
Words by : Randy Bogardus (founder of Clearwood Paddleboards)
So, if you're interested in finding out more about building your own SUP, check out the Clearwood Paddleboards website and facebook page. Or email Randy on randybogardus@gmail.com.
Clearwood Paddleboard kits can be shipped worldwide.