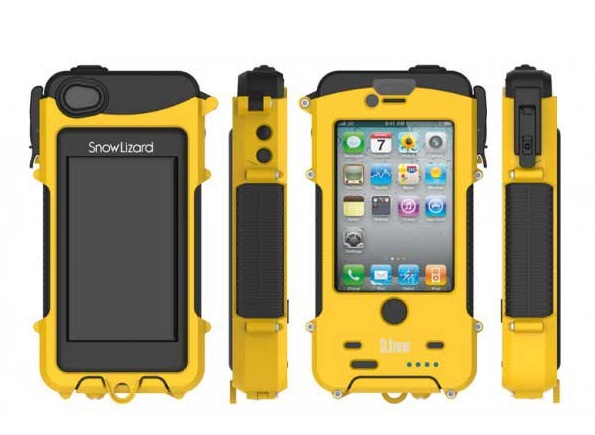 Win a FREE SLXtreme Snow Lizard 4/4s iphone case (worth £80)
Keep safe on the water this winter by getting your hands on a FREE SLXtreme Snow Lizard waterproof iphone case. No longer will you need to worry about how you're going to keep your phone safe or how you're going to capture those magic moments on the water this year.
 About the SLXtreme Snow Lizard iphone case – "The SLX is designed with the extreme lifestyle customer in mind. It features an integrated 2000mAh battery that more than doubles the life of your iPhone 4/4S while water-tight housing allows the SLXtreme to be taken down to a depth of up to 6 feet/2 meters and still remain operable. Also featuring an integrated shutter button, it allows for underwater photography and footage to capture life's adventures. The solar panel keeps you charged even when you can't get power and the rugged polycarbonate shell can withstand drops from 2 meters (Mil Spec 810G)"

FEATURES
Rubberized side grips

Integrated solar charger

Integrated 2000 mAh Battery

In-Case USB Charge/Sync

Integrated Battery

Rugged Polycarbonate Case

7 hours of talk time

11 hours of video

46 hours of playback

380 hours of standby
DETAILS
Height- 145 mm
Width- 74.2 mm
Depth- 24.6 mm
Weight- 320 grams
Headphone- N/A
Compatibility- iPhone 4/4s
 For more information on Snow Lizard and their products click here.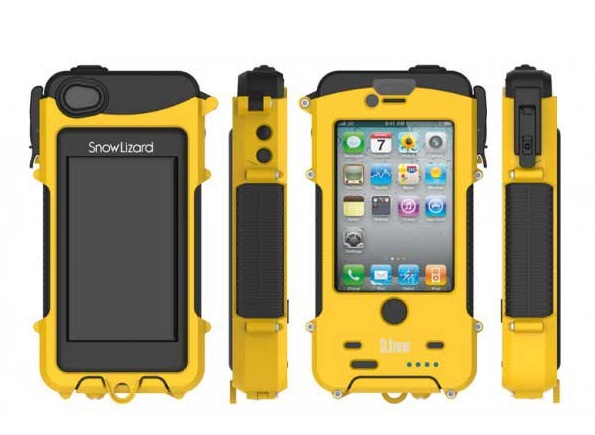 All SUPboarder readers are eligible to enter, to be in with the chance of winning this great prize.
All you have to do is complete the following simple survey, and email us via our Contact us page or email us on info@supboardermag.com.
Do you currently take a phone with you when you go flat water paddling? (YES/NO)
If YES, why? (for safety/to take photos/ to record details of your paddle/or other (please give details)

By completing this survey you'll be helping us understand more about you the SUPboarder reader, and SUP. You can be assured that your email will not be shared with any other organisations. Please let us know if you would like to opt out of being added to the SUPboarder newsletter.
So… what are you waiting for? To be in with the chance to win you've got to enter! Be safe and record your winter SUP adventures this winter with the help of an SLXtreme Snow Lizard iphone case. Email us here with your answers to the simple survey questions above.
Entries close : Sunday 16th February at 10pm.
Please note : SUPboarder is not responsible for any special or consequential damages that result from the use of, or the inability to use this product. It is your responsibility to check this device, its correct functioning and its compatibility with your phone prior to use. If you have any queries about the product please contact info@snowlizardproducts.com