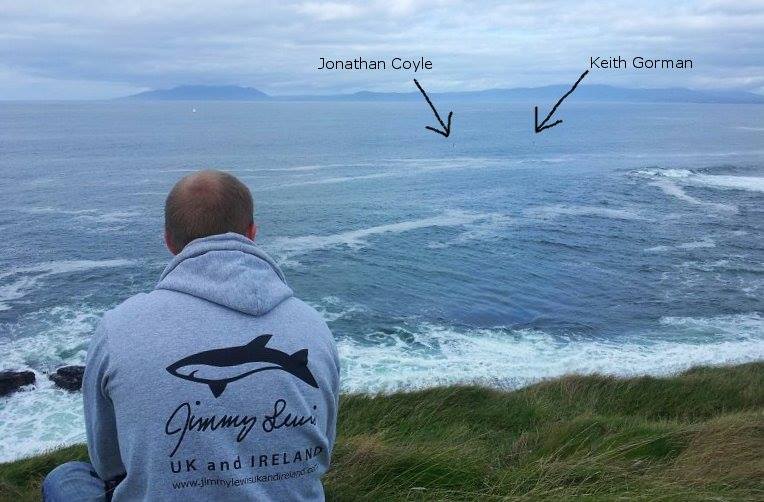 Last weekend, Jimmy Lewis UK and Ireland Ambassadors, Jonathan Coyle and Mark Gaul, took to the North West of Ireland to compete in the second leg of the 'Irish National SUP Race Tour' in Bundoran, organised by Emmet O'Doherty from SUP Dude.
What a weekend! Oliver Boyd (Jimmy Lewis Uk and Ireland) gives us a round up of the event;
Starting early on Saturday morning, 9:30am sharp, the competitors arrived at Bundoran Main Beach. The Peak was firing and the surf was pumping and yet it wasn't surfing we were here for but the Technical Race! Once the buoys had been placed in position out past the surf the pre-race brief explained it was time to race.
AND what a race it was! Gruelling paddle out through some serious surf with powerful rip and side swell ricocheting off the head land to the right of the bay. It was anyone's game… Some serious wipe outs surfing the 12'6 boards back into shore. By the 2nd lap the pain was showing and all competitors dug deep. By the 3rd lap the swell had built a couple of foot and some large double overhead bombs rolled through to the spectator's amusement! It was an excellent result for Jonathan Coyle placing 3rd and Mark Gaul 6th sustaining a suspected cracked rib on the 3rd lap. Unfortunately this put Mark out for the Marathon.
On Sunday it was the 25km Marathon starting from Streedagh Beach following the coast northwards around Mullaghmore and round through into Bundoran Main Beach. The wind was ideal with a good tail wind and great visibility, perfect conditions for a SUP marathon.
Heading around the point of Mullaghmore there was a large spread between first and last with Jonathan in 3rd position behind Keith Gorman and Peter Kosinski steaming ahead. Some currents and rips affecting the paddle round the point but once clear and in the wind shadow of the point it was a straight race to Bundoran. Watching from Mullaghmore point I witnessed Jonathan build the speed and by the time he rounded towards Bundoran had levelled up with Keith his friend and paddle partner down in Dublin. Back at Bundoran we welcomed in the competitors with Jonathan placing 2nd. Massive well done to Jonathan Coyle who's been putting in some serious training that paid off.
Well done to all the competitors and Emmet from SUP Dude for holding the event. See you all at the final leg of the tour in County Kerry.
Words of Oliver Boyd Jimmy Lewis Uk and Ireland , supdude.ie, irishstanduppaddleboarder.blogspot.ie

Technical race (5km) – results
1st Peter Kosinski
2nd Emmet O'Doherty
3rd Jonathan Coyle
Marathon race (25km) – results
1st Peter Kosinski
2nd Jonathan Coyle
3rd David Mangan