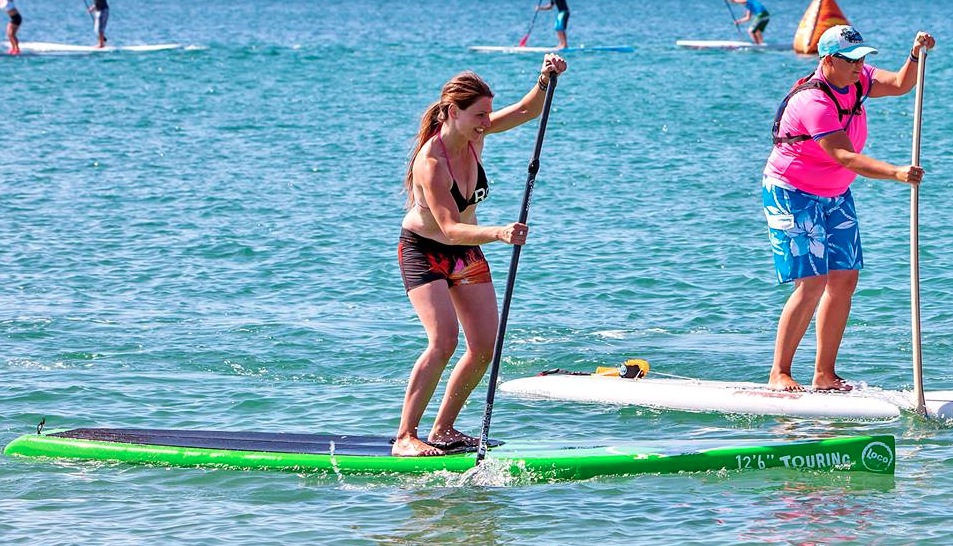 It doesn't come any bigger than the National Watersports Festival 2013. Featuring four distinct saltwater disciplines – SUP, kayaking, windsurfing and kitesurfing – NWF 2013, Hayling Island, was definitely 'the event of the year.'
Tez Plavenieks was just one of the many on hand to witness what went down.

Get involved!
The NWF concept is a simple one with the emphasis firmly on the recreational participant across all sports.
Allan Cross, NWF head honcho, has always aimed for an event that isn't elitist and caters for non-pros first and foremost. Boasting easy to understand racing, with minimum rules, the idea is to get as many people together as possible, enjoying a spot of fun competition, in a easy going environment.
Chuck into the mix teaching and taster sessions, the chance to chat with brands, look, feel and touch a load of spangly new SUP toys, rub shoulders with the some of the world's best and enjoy a right knees up in the evening and you have a winning formula.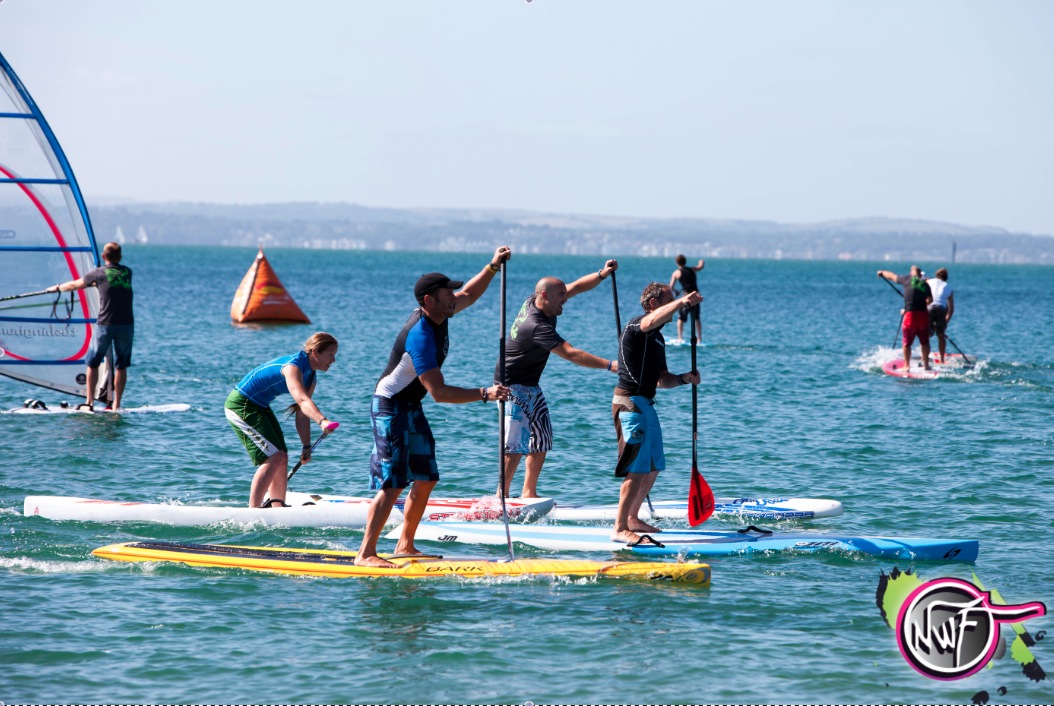 BSUPA efficiency
This year the stand up paddle section of the event was overseen and coordinated by the ever efficient Rich Marsh and BSUPA. His expertise at running events ensured that everything ticked along clockwork perfect and all paddlers and brands knew where to be and when.
The on water action was exciting and easy to follow. Based on feedback spectators and competitors all had a thoroughly cracking time. On water battles were fierce and special mention should go out to Pete Kosinski, Mark Slater, PJ Simmons, Phill Plume, Sam Ross and Marie Buchanan who all showed grit and determination.
In fact all racers did their level best at smashing it round each course and all should be commended for their efforts. Well done!

Brand new display
For visitors who wanted to check out the latest SUP toys then the industry marquee was the place to be. Spangly new kit from Starboard, RRD, Loco, JP and Fanatic were all on show and with the chance to chat about and try many of the boards you couldn't help feeling like a kid in a sweet shop.
Throw into the mix a bunch of colourful sponsored riders, all available to talk everything SUP, and it was hard to get back to the on water action once you got sucked into the exhibitors area.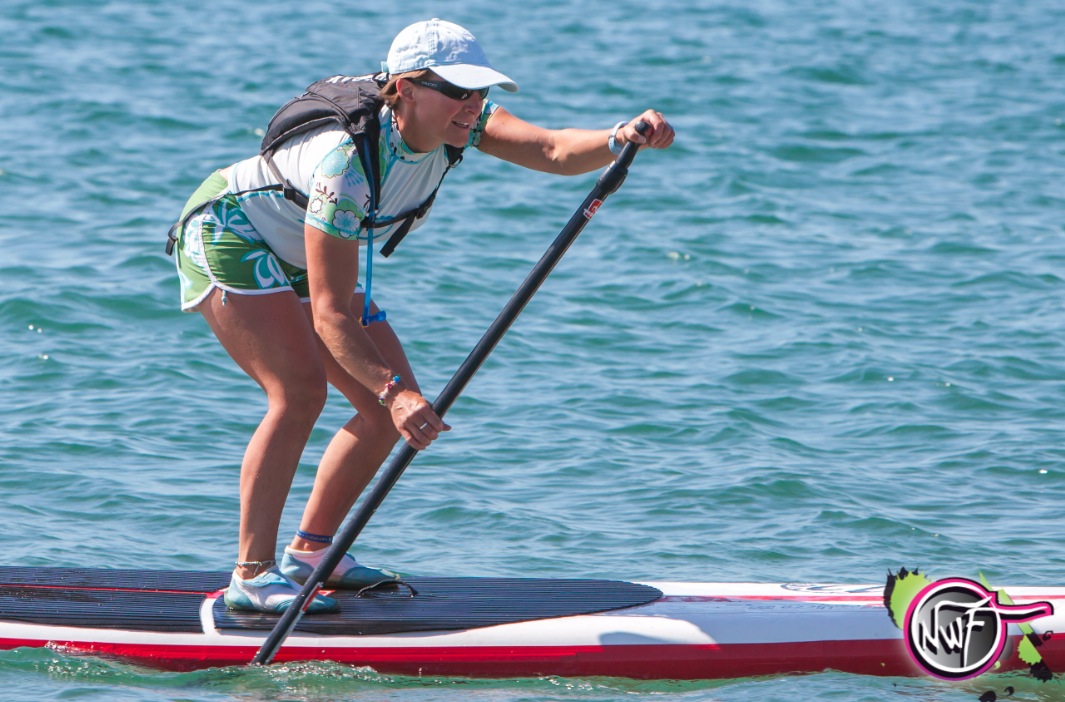 Back in the sun
The weather all weekend was absolutely fantastic. Plenty of sunshine, enough breeze for windsurfers and kiters but light enough for SUP and kayaking; everyone was stoked and loving it.
For those who had never tried SUP before the opportunity to get involved with taster sessions was on offer and a steady procession of keen eager beavers ensured the team of fully qualified instructors were kept busy right through the event.
But it wasn't all high adrenaline. For those wanting to kick back and enjoy the view then this was also encouraged. With so much to see just putting your feet up for five minutes and taking it all in was no bad thing.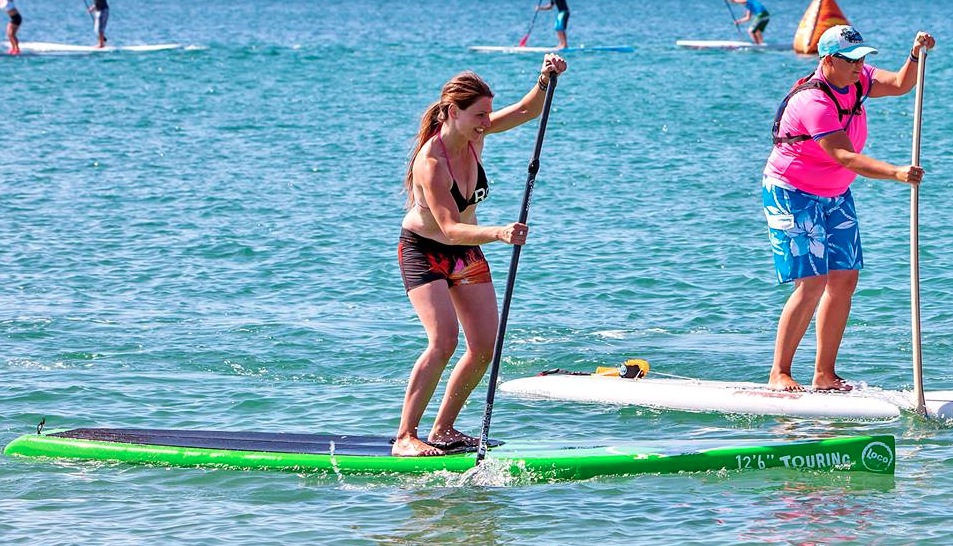 Evening manoeuvres
It wasn't just the day that saw action at NWF 2013. Both Friday and Saturday night had plenty of malarkey in the party tent.
Friday was definitely the mellower of the two as most competitors were no doubt preparing themselves for the serious business of racing on Saturday and Sunday. However, with an industry supported charity auction, it was hard to stay away.
Saturday night was the biggie though with a horror themed fancy dress shindig. Plenty of ghouls, ghosties and zombies put in appearances and with some banging live entertainment and lubrication the whole place went off.
Summing up
National Watersporst Festival 2013 will go down as the most successful yet. With hundreds making the journey to compete across all disciplines, SUP getting an awesome showing and thousands of visitors heading to Hayling to check out proceedings – 2013 was definitely a vintage year.
As yet nothing has been confirmed for 2014 and organiser Allan Cross is taking a well-earned rest. Initial mutterings suggest it will be back though so watch this space.
If you didn't manage to make it this year then hopefully you'll get the opportunity for next. After all, why wouldn't any paddler want to be a part of the event of the year?
For a full list of SUP results head over to http://www.bsupa.org.uk/ and for more video pics hit up http://nationalwatersportsfestival.com/
Tez Plavenieks is a freelance writer who loves windsurfing, SUP, surfing, snowboarding, drums, art and beer. If he's not out sliding sideways then you'll find him producing articles, stories and content revolving around his passions. Check out more at www.tezplavenieks.com
*** Pics courtesy Justin Morris/NWF ***