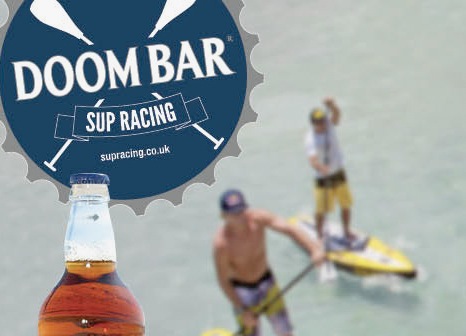 Sharps Brewery is supporting a new stand up paddleboard (SUP) event that is taking place on Plymouth's waterfront during the Festival of Sail weekend, 28th-30th June
The public will be able to take part alongside regular paddleboarders in a knockout-style competition over a 100m sprint course. Registration is from 09:00am with the racing scheduled to take place between 10am-2pm each day. Entry is free but all participants are being asked to make a donation of £5.00 to the Marine Conservation Society to help protect our seas, shores and wildlife.
One-design SUP Racing is great fun and offers a fair competition format for everyone, regardless of size or experience.
The DOOM BAR SUP RACING experience is one of a number of public animations taking place on the waterfront this weekend with an expected 20,000 people due in Plymouth to watch the Route des Princes giant multihulls racing in Plymouth Sound.
The event is also a showcase for local producers and the public will be able to sample the delights of the UK's No.1 cask beer in the UK, DOOM BAR.
James Nicholls, Brand Manager
"We are really looking forward to this weekend and the launch of the DOOM BAR SUP RACING experience. This is a fantastic opportunity for people to get out on the water this summer, it's really accessible and great fun. SUP is a natural fit for DOOM BAR as the brand is inspired and named after the infamous sandbank in the Camel estuary near our home at Rock in Cornwall where we see increasing numbers of people taking to the sport. The event will provide us a great opportunity for us to engage with the public and thank loyal consumers in helping us reach recently achieved goal, Doom Bar No.1 cask beer in the UK (CGA data April 2013)."
For more information go to www.supracing.co.uk/doombar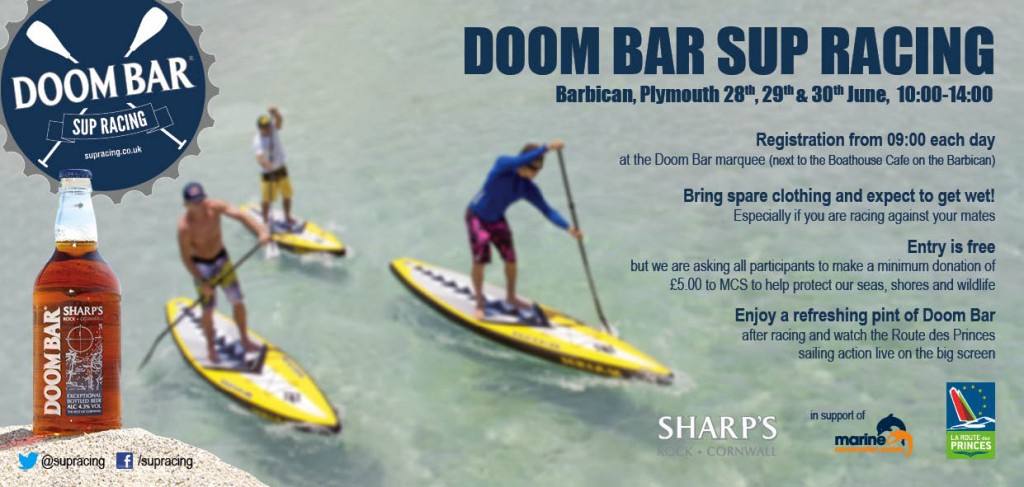 The weekend forecast is looking perfect for this fantastic event. So head down to Plymouth for a fun day on the water, and help raise money for a great cause… and treat yourself to a pint of DOOM BAR at the end!  Now that sounds like a perfect summers day!