https://vimeo.com/67886627#
Wavegarden, industry leader in the design and manufacture of wave generation systems, has built a full-sized demo center in Northern Spain. This first of its kind facility will be used strictly for fine-tuning, testing and as a showroom and is not open to the public.
Located at Wavegarden's research and development site, the new surfing lagoon generates perfectly formed tubing waves that peel for more than 220 m without losing power or shape. It is the longest artificial surfing wave in existence, and the wave quality, shape, and speed, are suitable for the highest levels of performance surfing.
Every minute two identical waves break simultaneously left and right with barreling point break type rides up to 20 seconds long. Once the waves reach the bay area, the left and right hand waves transform into smooth rolling whitewater waves; perfect for children, longboarding and surf lessons.
The technology is designed to generate 120 waves per hour with an average power of 270 kW and has proven capable of making waves of any size and length, depending on the size of the lagoon.
 Wavegarden 2013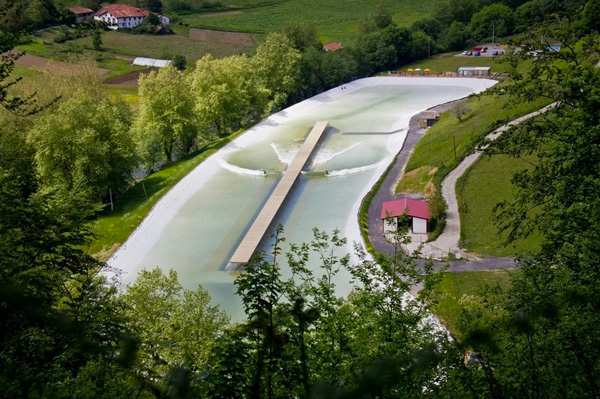 If you fancy your very own Wavegarden then you can have one made for 4 to 6 million Euros. Not bad considering how much money you will save on fuel from having to not drive to the beach!