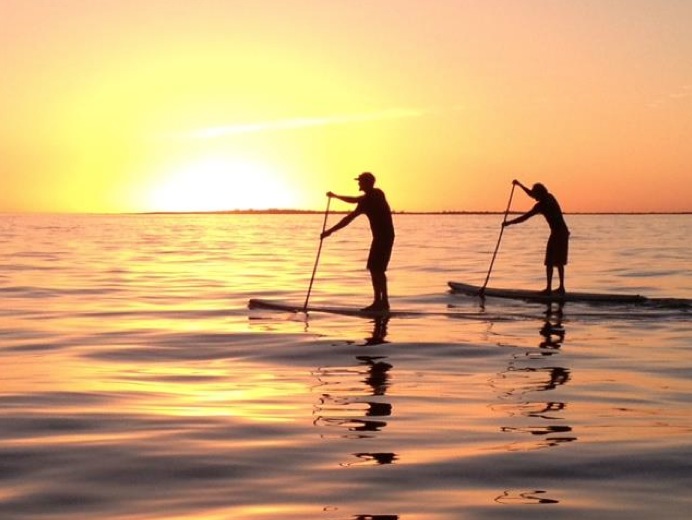 With summer firmly on its way now, we thought we'd start off with a happy video from Four Elements Adventure when they went out for a paddle with the WeSUP crew in Falmouth.
Our featured image this week was sent in to us by Chris Willmott from Braunton, of when he was SUPing 3 miles out to sea off Blouberg, Cape Town with a friend Grant. We totally agree Chris,

"

Sunset's don't get much better than this"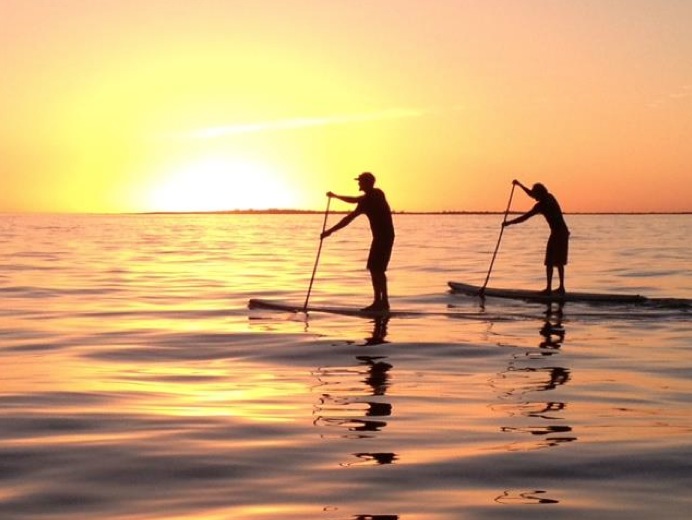 If you think you can match this photo of a SUP magic moment, then send it to SUPboarder and get it featured in SUP weekly.
Lets talk fins…
This week in SUPboarder, racer Ben Swails talked about fins and reviewed the Black Project race & weed fin.In this video sent in by Keith Wraight we bet he wished he had a smaller fin! Who else has done the same as Keith and hoped no one noticed?… go on admit it!
Metallica 'seek and destroy' at Wadi
First, Tony Hawkes and now Metallica. The Wadi Adventure crew seem to be getting all the big names visiting them. The big question is… has Laird been there yet?
We'll tell you where Laird has been… Malibu in 2002, before anyone new what stand up paddleboarding really was. This is a great early video of the 'man mountain' Laird doing his this. Using a wooden paddle and classic longboard that doesn't look that wide!
That was the past, is this the future?!
Last week saw the 2013 Olukai Race kick off in Maui. This downwinder attracted all sorts of paddle craft including this new design by SIC boards. Whatever your thoughts about the design it was definitely fast, finishing 10th out of 300 paddlers. Check out the video below to see what the 2012 event was like… hectic, epic, stunning, hard… but fun! (just picking afew!)
It's all respect in Tenerife
SUPboarder reader Steve Williams has just returned from Tenerife  where he managed to witness some top Stand Up Paddleboard action by the locals. On one of the massive, triple overhead and clean days Steve says "It was good to see two guys on Stand Ups mixing it with the many shortboarders and no hassles there at all. Shortboarders, Stand Ups, Longboarders and Bodyboarders showing respect for each other." Here are afew pics sent in by Steve of a smaller day.
Learn to sweep
This photo from Dave White taken out at the RRD conference last week shows that you can paddle with the strangest of things including the kitchen broom. We like the matching colours although don't think the broom will be put into production though! What's the weirdest thing you'd seen someone SUPing on or with?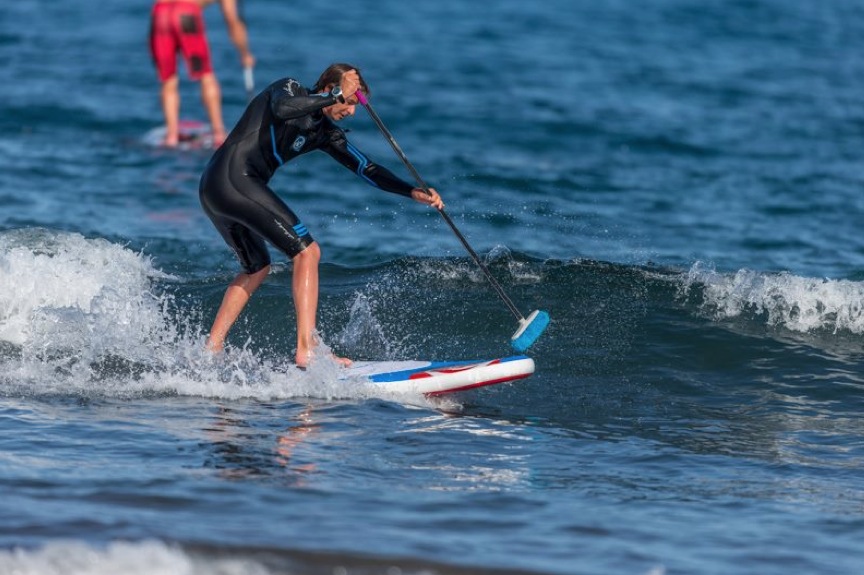 Remember to keep us up-to-date with what you've been up to and where you've been paddling through the SB Facebook page and the SB contact us page.