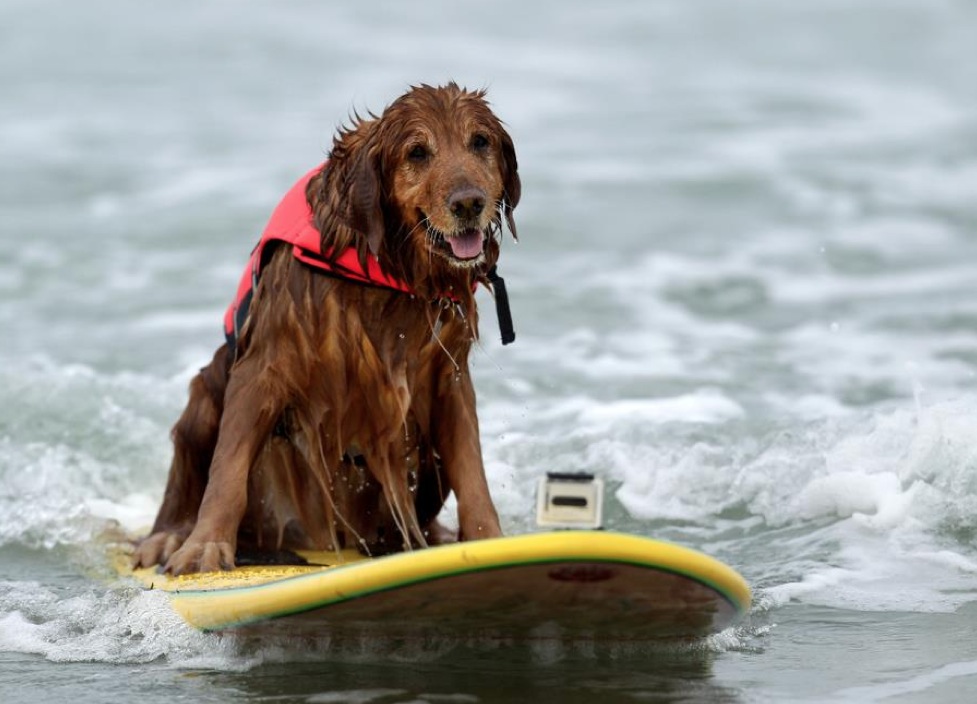 Earlier this week it looked like summer was finally here. In the UK and around the world everyone was getting out on the water enjoying the sunshine. Even Mark Zuckerberg and his wife were spotted out SUPing during their holiday in Hawaii. Considering he's worth 13.3 billion I'm sure he'll be upgrading to a full carbon version very soon! And you never know he might even become a SUPboarder Facebook fan!!
SUP challenges
But not everyone has been cruising on their SUP's in the sunshine. Many others have been taking part in SUP challenges around the country including the guys who have recently completed their Source 2 Sea Challenge. Huge congratulations to the team. Read about their challenge here. Not only did Tristan, Rob, Dean and Tony walk 4 miles, bike 29 miles and paddle approx 175miles over 9 days, from the Source of the River Severn in the Cambrian mountains to the Sea. And crossing 5 counties on the way. But they also raised over an impressive £2000 for charity and set a new inland SUP record for the UK (they think!) To say their last day paddling conditions looked tough is an understatement…. gale-force head winds and choppy waters meant they had to resort to their knees but they all made it … all 207.8 miles of it! Well done. Check out Flickr for more photos of their trip.

A guy already planning another SUP challenge is the ocean SUP athlete Charlie Head. Following on from his Lands End to London expedition paddle at the end of last year Charlie is now hoping to paddle across the Atlantic on a purpose built SUP. Charlie posted this photo showing that his boat building and luxury sleeping cabin designs are moving forward. But still work in progress we think! Find out what Charlie is up to on the SUPboarder video interview .
All go in Ireland

If SUP challenges aren't your thing but holidays are why not head to Ireland for a spot of SUP.  Dublin's  Surfdock Watersports are offering discounted SUP taster sessions as part of the Dublin Docklands Summer Festival on the 18th/19th May. Call 01-6683945 to sign up. And also Get Suping offer great deals on SUP surf lessons, rentals, and SUP exploration tours in the beautiful Irish waters of Brandon Bay. Contact Danielle (in photo above) on getsuping@gmail.com for further info and bookings.
Mental or Mad?!!
Paul, Marie, Crispin, Dan and Andrew recently did a gale force SUP downwinder from Salcombe to Frogmore in the South Hams, Devon this week. They're lucky their carbon race boards didn't blow away from under them! And would love to have watched them getting their boards on and off the roof of their van! But looks like they had fun and made the most of the miserable UK weather at the end of this week.
A bit further afield Chris and Greg Bertish have been out SUP surfing in some crazy conditions off Cape Town, South Africa. The brothers who are known for chasing big swell all over the world, got out their big wave guns (a Naish and custom board from Jeff Clark)  and paddled out in the huge, blown out swell. Their big surf session was caught on video by Peter Peterson.  Incredible or insane… you decide! When is big too big!!?
Get off road
Whatever the weather this summer you can always pack your van and head off on a SUP adventure. But forget your quirky (and somewhat impractical!) split screen VW, and check out this ultimate surf trip camper. The perfect vehicle for exploring those secret spots and it will be sure to give you van envy (and make you brush you hair lots!)

And you won't have to worry about getting out of these sort of scenarios! Sometimes it's just worth paying for a carpark ticket (or tide timetable!!)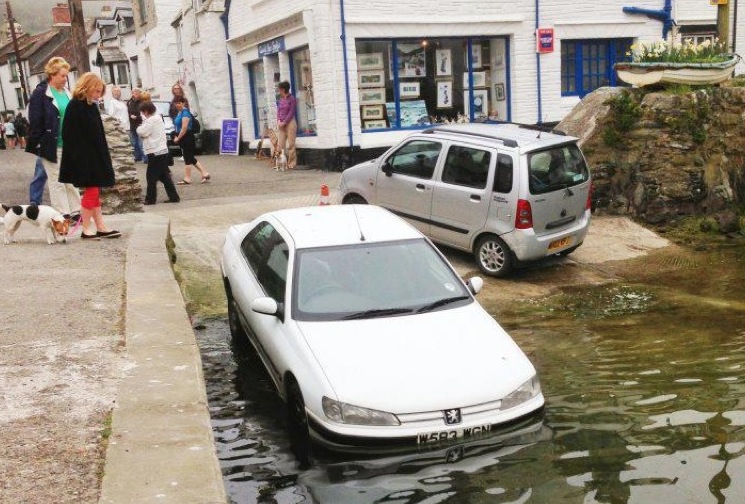 Slow mo
Lets slow it down a bit with this sick Ippel Films Phantom Reel. It's all action just not fast.
Scarborough on the rocks!
SUPboarder has been made aware by one of their readers Nick Paden that the SUP waves at S.Bay Spa area, Scarborough are at risk of being lost forever or made into a highly dangerous spot to surf due to the Scarborough Council proposals to build a rock sea defense on the beach. Find out more about their plans and have your say at www.scarboroughrocks.com
So another busy week in the SUPboarder world. Lets see what weather and action we'll be in for next week. Let SUPboarder know what you've been up to via Facebook or our Contact Us page.