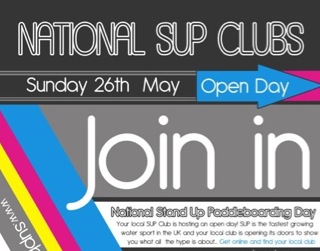 This week there has been a huge response to our call for readers pictures, here are some of the best ones submitted, including Matt Llewhellin SUP surfing in Pembrokshire, Jack Galloway giving a rider perspective during last weeks Head of the Dart, John Maxey's Son who caught his first SUP wave at the age of 7 last Summer,  Mike Chapman using his SUP for a bit of kitesurfing, an Adventure SUP Academy student getting fully neoprene'd up, as well as J SUP Manning, getting rid of all of his…. Phew!
This weeks headline image come from the brave team at SUP North, who made the epic paddle across the Llangollen Aqueduct on their way home from the Head of the Dart in Devon.  The aqueduct is the highest in the UK at 126 feet – not for the faint hearted!
Naish One Series – Ecover Blue Mile
The UK's first Naish One SUP Race Series has been organised as part of the Ecover Blue Mile – Race for the Environment weekend on 27-28 July.  Naish UK have put up £1,000 in prize money for the event that will be held in the London 2012 Olympic Sailing Venue, Weymouth.

The Weymouth race series features a 100m sprint, a 400m intermediate race, and a 1500m event – the Ecover Blue Mile. Races take place on both days and are open to first-timers with a minimum age of 14, as well as experienced SUP racers.  Confirmed attendees include top UK SUP racer and HOTD Champion 2013, Ryan James.   Naish UK are supplying the boards and safety equipment for competitors who don't have their own.
Alex Tobutt of Naish UK comments:
"The series is an ideal opportunity for people to take up the sport and a great chance for people to see top class competitors in action.  We chose the Naish One 12'6" class because it's so accessible for everyone. You can carry it in the boot of your car or take it on a plane with you. So this really ties in with the Naish ethos of getting people out there and having fun."
Read more about the event HERE.
What are all those people walking on water for?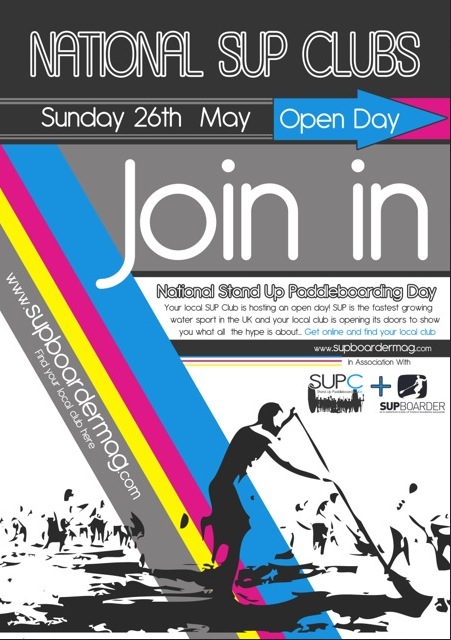 In less than a month is going to be the first ever National SUP day…but whats it all about?  National SUP day is where all the SUP clubs and schools have agreed to open their doors and show the general public what SUP is all about…no longer will SUPers be those "strange people who walk on water on over sized surfboards".  Don't miss on getting involved in an amazing fun day!  To see where you can get involved, find your local SUP club on the SUP Club directory.
Jamie Mitchell in the UK
Amazing news this week is that Jamie Mitchell is coming to the UK to run several paddle clinics and present his new DVD.  But who is Jamie????… Well, he's had a decade of total dominance as an elite Waterman and athlete and he's on tour to celebrate a distinguished career and his debut feature film 'Decade of Dominance'.  He will be racing at the Battle of the Thames, on the 18th May as well as doing paddle clinics at  Bay SUP and WESUP.  Here is what the very excited guys at WeSUP had to say about the Cornwall visit….
"Jamie Mitchell is coming to WeSUP!!!  We are laying on an all time epic day to show Jamie the true level of WeSUP's hospitality and we really hope you will all be inspired to get involved with at least some of the days awesome events. Literally can't wait to share this incredible day with you all!!"
To learn more about the events check out WESUP, BLUE CHIP & BAYSUP pages and check out the posters below to see what they are organising.
SUP makes the National Press
For those who missed the concise independent this week, here is SUP making a good impression on the national press in web form – lets face it…how can you not love SUP?!  Read more here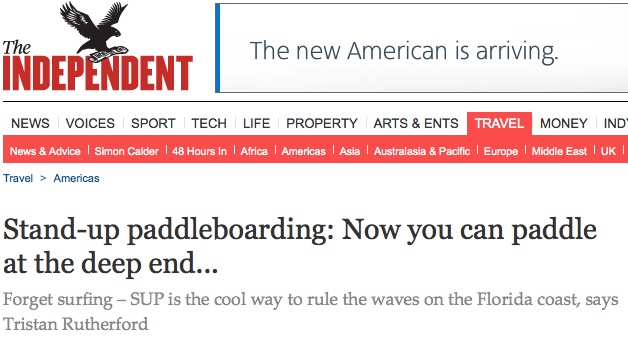 Become a SUP Instructor
If you are passionate about SUP then why not start teaching it?   Adventure SUP academy are running a BSUPA level 1 instructors course on the 14th & 15th May. Check out the details here to learn about how to get involved!
Charity Paddling
You may have read about the Source 2 Sea challenge featured on SUPboarder a few weeks ago.  Their challenge is currently ongoing and from the updates it seems that everything is going to plan.
Another inspiring challenge is also in the planning with Spencer Timson, who is aiming to complete a 101 mile solo, non-stop, stand up paddle trip from the Isle of Mull on the West Coast of Scotland up through the Caledonian Canal to the Moray Firth on the East Coast of Scotland in aid of Whale and Dolphin Conservation and Rainbows hospice for children and young people.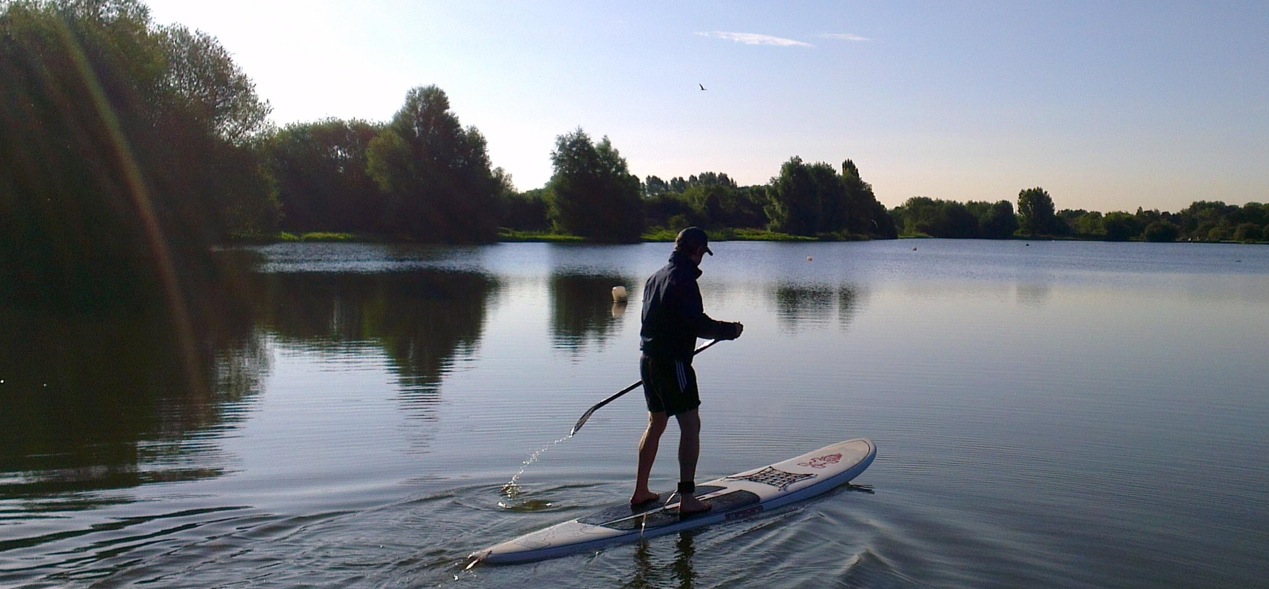 The trip is not a run of the mill charity event so we asked him what made him choose to do it?
 "My instinctive answer is that it is to raise money and awareness for two great charities. I feel very strongly about the issues that Whale and Dolphin Conservation (WDC) highlight and deal with and have been to what will be the finishing line – Chanonry Point a number of times to see the wild dolphins that live around that area. But there is more to this trip than just raising money for charity. If that was the sole reason i could have trained to do a marathon, or even jumped out of a plane – no this was always about something else. I think this is also about setting challenges and making the most of life"
Follow Spencer at his 101 SUP challenge at his blog.
And Finally..
At the SUPboarder offices, we just couldnt decide if this was awesome or… weird. We will let you decide….
Happy Paddling!