https://vimeo.com/72692180
In the final episode of Dave Kalama; Stand Up Travelling, the crew arrive in Fiji, make their way to Namotu Island and proceed to surf perfect waves… All Day and Every Day. They score everything from overhead barrels to playful sunset sessions.
A well rounded trip, or as Dave Kalama sums up the experience half-way through:
Dave Kalama: "I'm a little low energy after the last couple of days and how much surf we've had, but it's Cloudbreak, so you gotta go. See you up there!"
If you missed the exclusive interview with Dave Kalama for SUPboarder check it  out here.
The Series 'Stand Up Travelling' was filmed and edited by Euro ripper and friend of SUPboarder Mag, Constantin Gross. Here's what Constantin had to say about the series;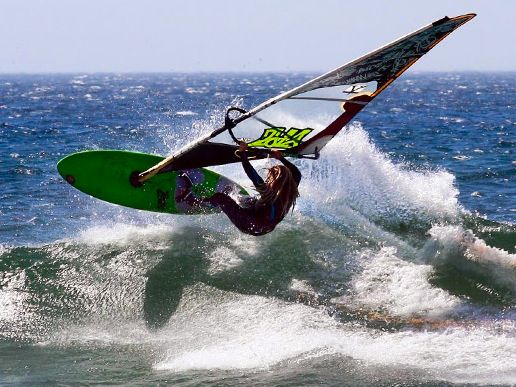 Filming with Dave Kalama in Fiji was a(nyones) dream come true.
I was raised in Germany, far from the sea and probably spent a good part of my childhood watching surf and snowboard videos. As a kid, I was watching the trees from my classroom window, looking for wind gusts that could power my imaginary sails, eagerly awaiting the next vacation.
In order to fulfill my passion for windsurfing, surfing and snowboarding after school, I studied abroad and managed to travel a lot during my studies. While I have always been interested in photography and film, it was my interest in foreign cultures, combined with a hint of the surfers natural egocentrism that made me buy a good camera. This resulted in a serious passion for still and moving images and a new addiction that started overtaking my life.
Since I always thought that the only way to get good at something would be to do what you love, I decided to make the move towards a professional career in media and started a Masters Degree in Digital Media Production at Oxford Brookes University, UK. I successfully finished my degree last year and this web-series was part of my final Dissertation.
I hope you enjoy watching it as much as I enjoyed making it. If surfing is an addiction, surf videos are the methadone of the water-sport junkie and I am happy to alleviate anyones crave for waves, even if it's only for a couple of minutes through the flickering of a screen. I also know that this is no replacement for actual surfing, but it makes life brighter when the waves are far away and gets you motivated to go for it during your next session when the waves are close.
Enjoy and feel free to share it
all the best
Constantin