The versatility, and recent growth and popularity of stand up paddleboarding, has resulted in many different disciplines developing. Heres our quick guide to board shapes.
The rapid growth of SUP and activities possible as led to specific shaped paddleboards have been designed for specific sup disciplines. There are many stand up paddleboard brands now available on the market which will produce various shapes of board to fit an activity it is designed to be used for.
Racing
This is currently the fastest growing sup discipline, and there are new sup races and events being organised all over the country. So if you've got a competitive streak this is the probably the discipline of the sport you want to get into! Races range from sprint races, to long distance. Specialist race paddleboards have been designed which are longer and narrower. This enables the board to have more glide due to its increased water-line length. It also makes it easier to catch swells on those long downwinders.
There are two sup racing categories –  12'6" and under for sprint races, and 14′  for long distance races.
The average width of a race paddleboard is 25" – 29"
These boards are fast and light due to the extremely lightweight construction (usually of carbon fibre and kevlar). This construction generally makes them the most expensive paddleboards on the market, and can make all the difference between 1st and 2nd place!
Racing is not just for extreme athletes, you can get into it soon after learning how to stand up paddle board with clubs like Central SUP , WeSUP and BaySUP– training for a race can be a great mental and physic challenge.    Check out news, features, technique and video on SUP Racing in SUPboarder's Race Pages.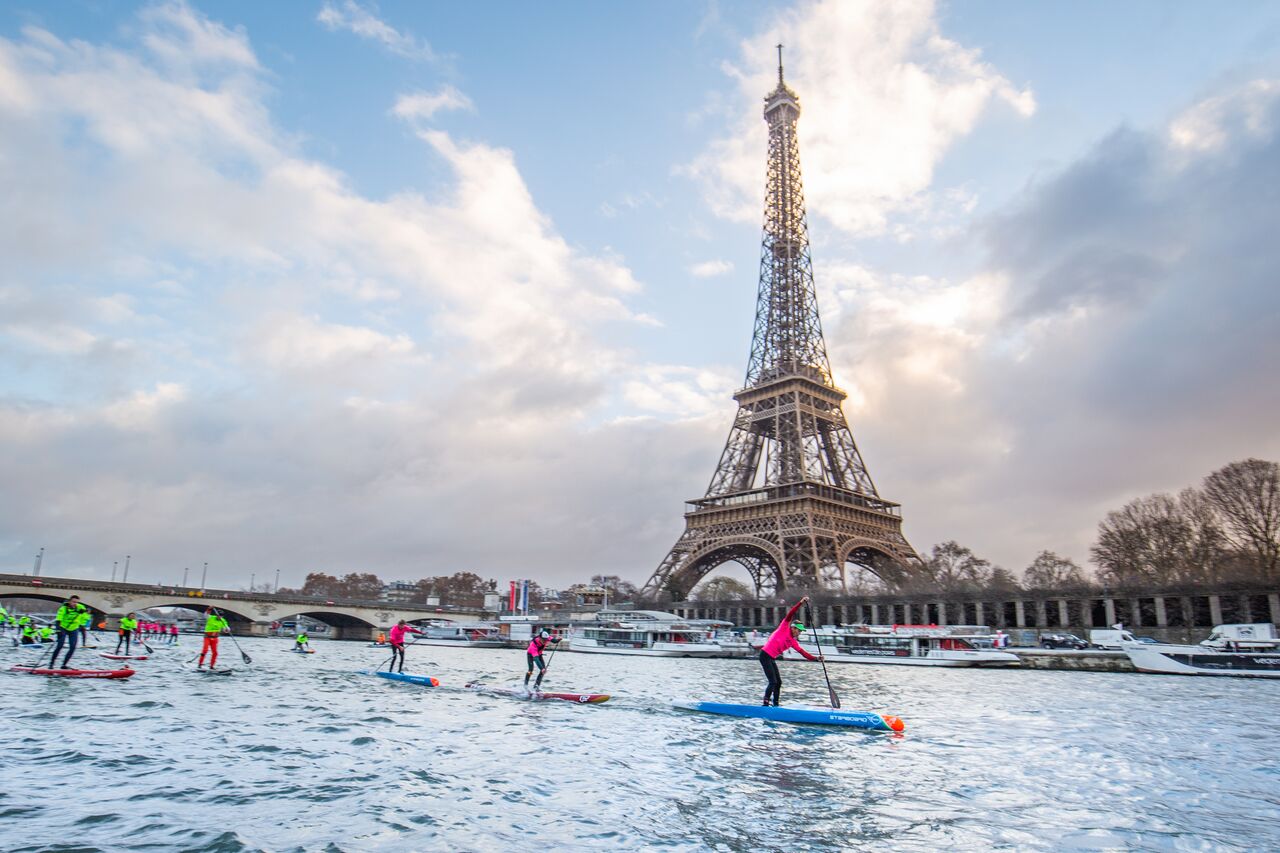 Touring/Flat water cruising
This is the easiest and most widely adopted forms of paddle boarding across the globe, as it can be done anywhere there is flat water as soon as you have learn t to stand up paddle board. For example lakes, estuaries, canals, coastal bays etc… Flat water cruising is the best way to get into paddleboarding and learn the basics. However it doesn't have to stop there… get exploring with friends, try fishing from your board, combine it with an afternoon of snorkelling, get up close with nature, try sup yoga, put your dog or picnic on the front, or have fun at the beach with the family. Kids can have just as much fun jumping on and off a sup and paddling along sitting down as standing up!
Average length 11′ – 14′
Average width 28" – 32"
These boards are designed to be easy to paddle in all weather conditions and with enough glide for a long distance journey. Being slightly wider and having more volume allows them to take the weight of  dry bags and equipment. These paddleboards are generally made of a glass fibre composite as durability is more important than weight, unlike a race board.
For more information about Touring and Flat water cursing boards our feature '2015 the year of the Touring Board' is pack with information to point you in the right direction and get you on the water. Read here.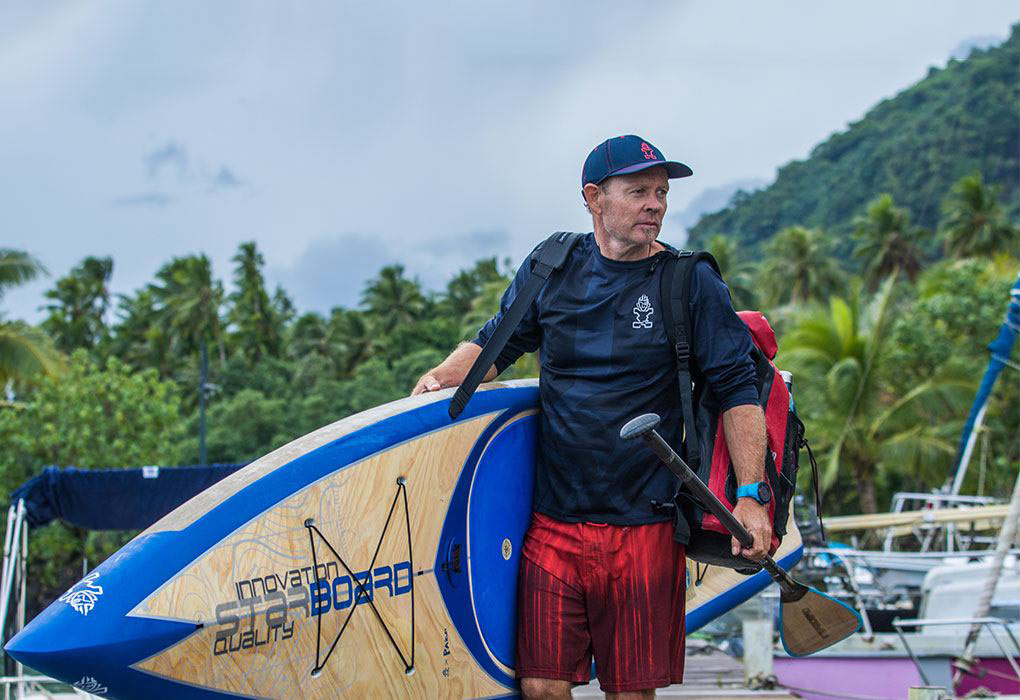 All rounder
If being able to paddle down a river and then also catch some waves at the river mouth sounds like your sort of thing, then an all round paddleboard is for you. A great board for using in all disciplines and for the whole family to enjoy.
Average length 10′ – 12'6"
Average width 30" – 34"
These boards have been designed to have plenty of glide on the flat, but still easily manouverable in the waves due to the length and narrow tail. The extra width makes them generally easier to paddle than the cruising / touring boards. Made of a glass fibre composite.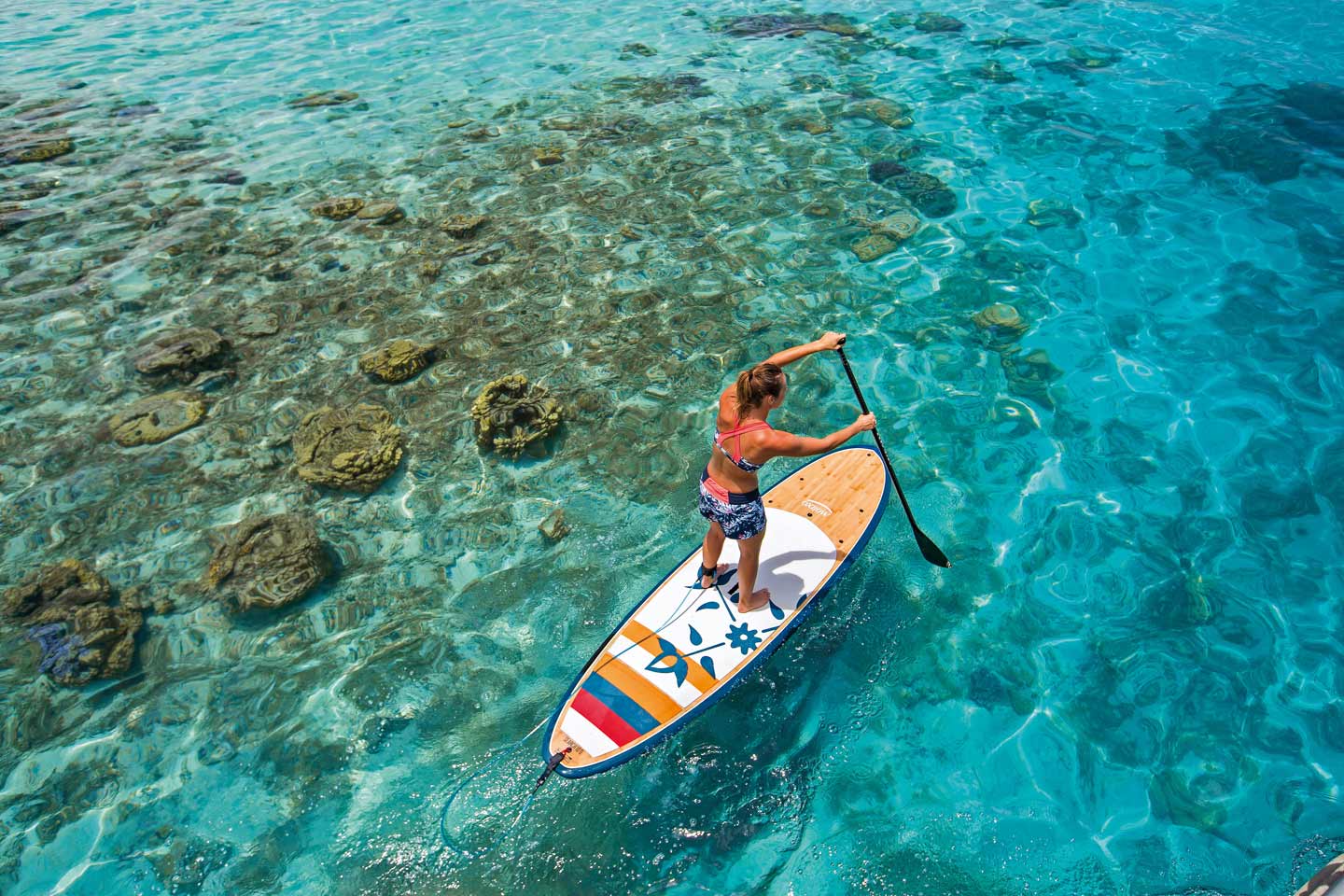 White Water
This is probably the newest sup discipline and the most extreme! A great adrenaline rushing activity involving paddling down rivers and rapids. Paddleboard experience and specialist safety equipment required. And not for the faint hearted or those who have just learnt how to stand up paddle board! Many white water kayakers are now giving white water paddleboarding a try.
Average length 10′ and under
Average width 30" – 35"
Inflatable paddleboards make great white water boards due to them being  virtually indestructible.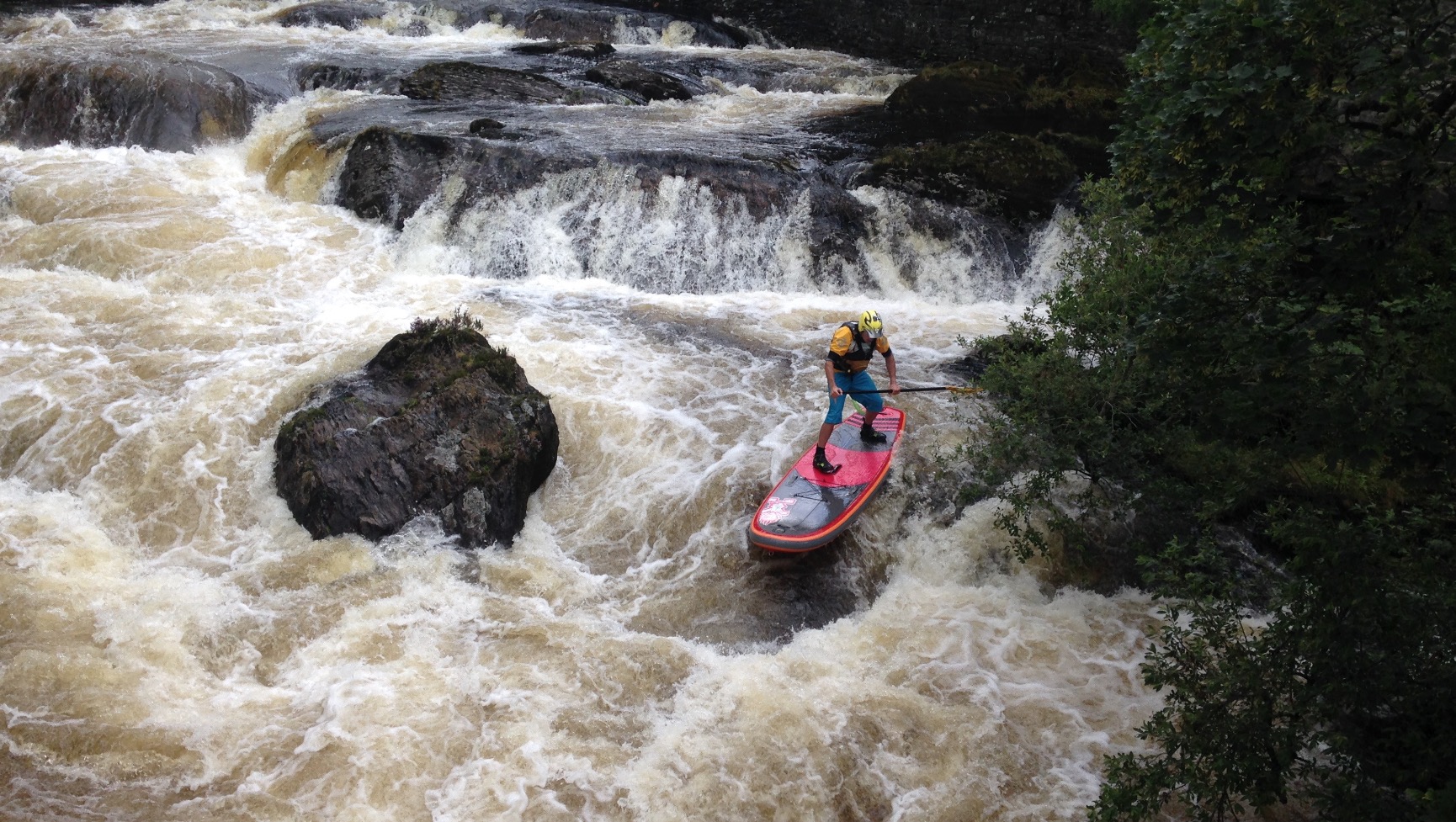 SUP Surfing
Sup surfing can be enjoyed by everyone regardless of their surfing ability. Whatever you might hear or be led to believe, SUP surfing is not just for beginners and surfing small waves! You can catch any sized wave on a paddleboard and experienced SUP surfers can look just as impressive on a wave as an experienced surfer. No waves are too big or too small to surf on a sup. However it's a great way to get into surfing if either it's your first time, or you have tried it before but experienced difficulty getting to your feet. When SUP surfing you are already standing up so you don't need to worry about the difficult popping up bit, you can just concentrate on catching the wave! The bigger board makes surfing more stable and therefore easier for beginner surfers. Many experienced surfers have also been converted to SUP surfing because of the ability to catch more waves, especially when the swell is small and you would otherwise be struggling to catch a wave on a surfboard. By standing up on your board you also have a much better view of the incoming swell and therefore the pick of the best waves. And having a paddle increases your paddle speed and therefore ability to manoeuvre yourself quickly and easily into the best position, and catch more waves.
Average length 7′ – 10'5"
Average width 27" – 32"
Surf paddleboards are made in all shapes and sizes to match the ability and weight of the rider. The smaller the board the more manoeuvrable it will be on the wave, but also the more unstable! So it is important to choose the correct board size depending on your paddling and surfing ability.  These boards can be constructed from fibre glass, carbon and Kevlar.  Inflatable SUPs can also be good for surfing and a great option if you have only just learn t how to stand up paddle board as compared to a hard board they can feel a bit safer in in the surf.