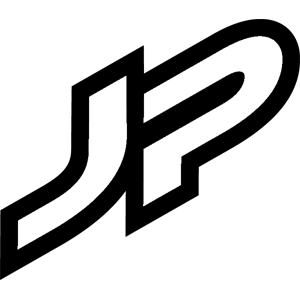 JP-Australia
The brand has been established in spring 1997. In the beginning, JP was a pure windsurfing brand, positioned on the market with an exclusive touch and a radical, hardcore wave and freestyle image. Today, JP covers all aspects of windsurfing, is a big player also in SUP and now focusses on foiling, too.
Ever since its foundation the goal has always been the same: JP-AUSTRALIA strives to deliver the most innovative, competitive and best quality boards available.
To achieve this goal we trust in the extensive experience of our staff of shapers, product designers and athletes. JP shaper, Werner Gnigler, has provided successful designs which helped the JP team riders to claim numerous event victories and to collect countless trophies. Equally, we really care about every windsurfer and strive to design their 'perfect board'. This is proven by countless magazine test winners and awarded products, as well as great consumer feedback for more than 20 years.
In 2010, JP expanded its product range and launched the SUP line. JP's paddle boards follow the same high standards in order to provide the best water sports experience. Our SUP line includes boards which are highly recommended by magazines and the Foil Slate was awarded Product of the Year at the biggest SUP trade show in the industry – the best and most innovative product on the market. JP SUP shapes deliver the required performance and help our riders to win World Championship titles.
n 2020, we have further improved the shapes of our windsurf board lines. For example we have brought the control and speed to a new level in the Magic Ride and Super Sport lines.
Our Ultimate Wave won the latest Aloha Classic title –again– and inexorably, it becomes the board of choice for a continuously growing number of dedicated wave riders around the globe.
The triumph of HydroFoil trend remains unstopped and we are proud to remain the driving force behind new developments in this field.
JP-Australia is the only brand on the market to offer a foil approved Powerbox for selected board ranges. This will hugely increase their range of use and will make foiling accessible for a wider range of customers.
As well as Foil Windsurf boards we also have a great line of Surf or Prone Foil shapes.
Besides the vast product range and all this technical know-how, our passion for the sport remains JP's most important asset. All our products are created based on the drive and the enthusiasm of our team and the motivation to share the fascination with you.
No matter at what level you sail, whether you are a World Cup rider or an absolute beginner: Get going! Get on the water, enjoy our 2020 range and share the JP stoke.
JP-Australia reviewed equipment