ISA President, Fernando Aguerre, is pushing hard for SUP to be included in the Olympics. Read more below.
International Surfing Association (ISA) President Fernando Aguerre has revealed he "did not waste any time" in having a discussion with the International Olympic Committee (IOC) on the inclusion of stand-up paddle (SUP) at Paris 2024 following the end of a long drawn out dispute over who was in charge of the sport.
Last month, the Court of Arbitration for Sport (CAS) ruled that both the ISA and International Canoe Federation could stage SUP events, but the ISA would be the International Federation to govern the sport at an Olympic level.
It followed a long-running dispute between the two organisations over SUP.
In an interview with the Portuguese Surfing Federation, Aguerre admitted he had a discussion with the IOC on SUP featuring at the Paris 2024 Olympic Games soon after the CAS decision was made.
"In fact, as soon as the CAS decision was rendered, we did not waste any time in having a first discussion with the IOC and the Paris team about the inclusion of SUP in Paris in 2024," he said.
"This is still an ongoing discussion, but needless to say, and just like with surfing, we will continue to paddle hard."
Aguerre also revealed the ISA will be aiming to include SUP in other multi-sport competitions.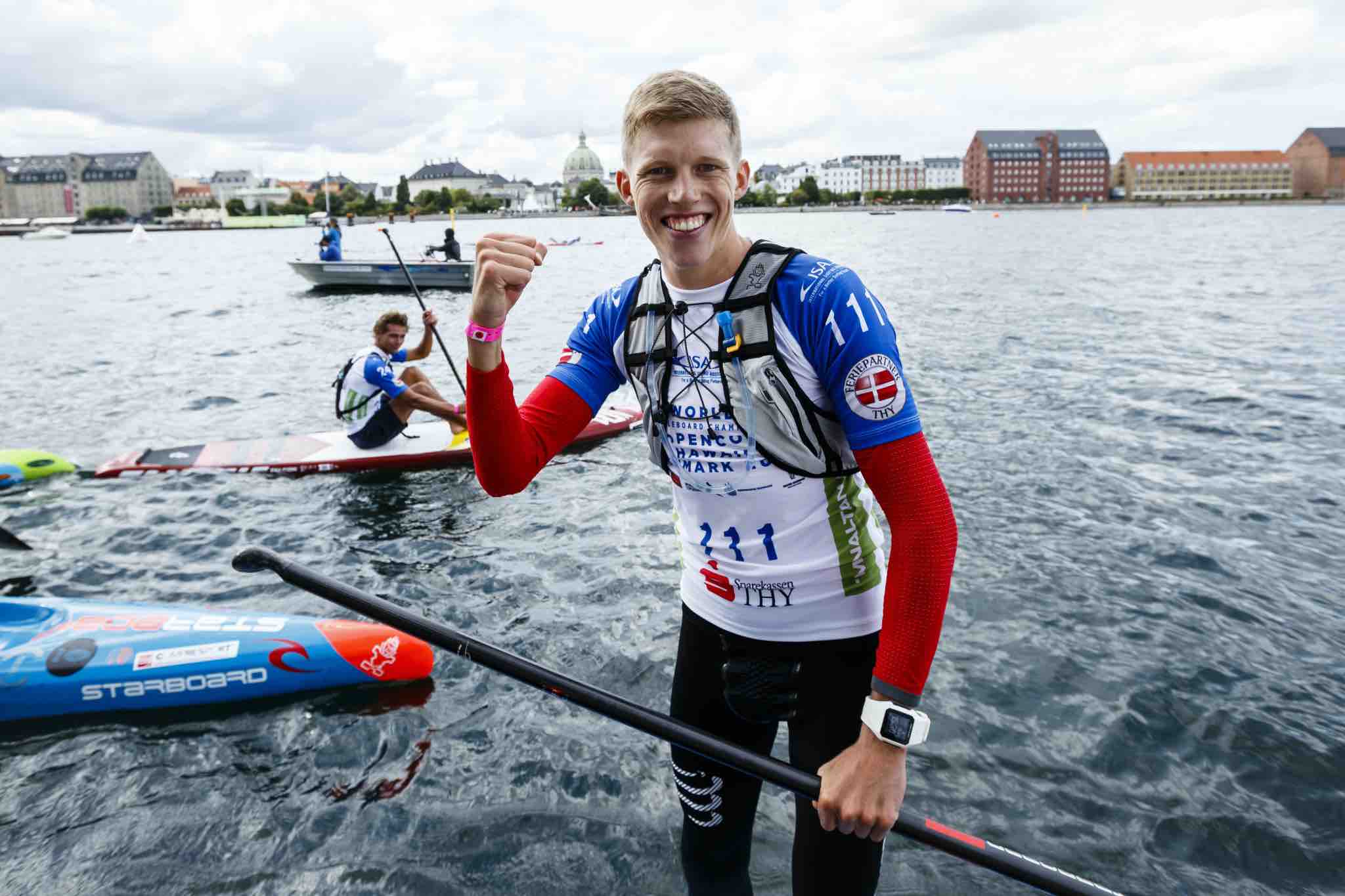 "Our plan is to continue to proactively promote the inclusion of SUP in the Olympic programme, but also in all the other major multi-sport games under the patronage of the IOC," he said.
"SUP has already been confirmed on the programme of the next Pan American Games in 2023 and the Asian Beach Games in 2021."
A confrontation between the the ISA and ICF arose in 2017 when the ICF attempted to claim ownership of SUP, even though the ISA has been heavily involved in the discipline and its World Championships since 2012.
The ISA launched a CAS legal case in July 2018 to try and resolve the issue, with both organisations running SUP events in the meantime.
That followed unsuccessful CAS mediation attempts and talks between the ISA and ICF.
The ICF can continue to develop and host events in the discipline, with the governing body set to hold its next SUP World Championships in Balatonfüred in Hungary in 2021.
News article from: https://www.insidethegames.biz/index.php/articles/1098803/aguerre-discussion-sup-olympic-inclusion