Over the coming months passionate paddleboarder and founder of IrishSUP Paul Byrne will be putting down his Guinness, sharing with SUPboarder his passion for the sport and explaining how you too can live life to the full with your SUP! Paul is the motivator behind the Dublin SUP scene as well as being well respected in the wider SUP world. This week Paul encourages you to step outside that comfort zone, and experience the thrill of the surf on a SUP.
It's happening again. I'm in the van, sitting on the motorway with sleep still in my eyes…! It's the middle of the night. There's no reason for me to be up this early heading West. I could still be in bed. Instead my porridge is on the seat beside me cooling and the air is filled with the smell of strong coffee. Next stop will be the County Sligo coastline, where a good surf forecast awaits….!!!!! Addiction my wife has said, and yes maybe she's right, but it brings such pleasure.
In this article
Surf
Column & Opinion
Technique & Tips
Every time I teach a SUP lesson here in Dublin, I have a student enquire about SUP surfing and what its like? Not a week goes by without getting a call or email from somebody enquiring about how and where they can get SUP surf lessons? For most that next step from flat water paddling on our rivers, lakes and bays is to experience some small surf.
Thousands learned to SUP in the UK and Ireland last year, some went on to buy new equipment and continue their SUP journey. They challenged themselves with heading out in new locations and paddling at different conditions. Boards and wetsuits were then put away for the winter. Now the snows melted and you're wondering what new SUP adventures await you..!
"Is this going to be the year of the wave? The year you step onto the beach with the intention of riding waves?"
Do it, step outside that comfort zone and experience the thrill of the surf…!
Here are some basic tips that will help make your first SUP surf experience an enjoyable one:
Lessons or not?
Those that are coming from a surfing background are already out there catching their share of waves… they haven't even got the time to read this! Most by passed the option of getting a lesson and went straight for it, using their previous surf background and knowledge to help them progress. For those that haven't got a surf background, the best a piece of advice I have for you is to go and book a lesson. Not only will it be the safest option, but it will allow you to progress at a much faster rate and achieve success faster.
Where to get a lesson?
There are a lot of SUP schools, but only a small few offer SUP surf lessons, so you will have to do your research. Find one that's got a good reputation and is accredited or affiliated with a good training body.
Lesson location?
Location is very important. You are looking for a school operating in a location that has a suitable beach to teach at. One where the surf will be mellow and conducive to learning, and absent of risks and hazards like rip currents, sharp rocks and reef.
Ratios?
Check that the class ratios will be small, and that you are going to get lots of instruction time.
Weather Conditions?
Weather conditions are going to be very important. They will have a big say in how your first experience turns out. Check with the school as to what conditions are suitable and not suitable. Try to arrange your lesson on a day thats got good learning conditions, your progress will be much faster.
Equipment?
Allow the school to provide you with a suitable SUP board for surf. Your flat-water board will most likely be unsuitable. Try a few boards before you look at buying anything, your progress will hopefully be fast. The board you will buy will be different to the one you used in your early lessons.
Expectations?
Expect it to take a few lessons to get you going. After a couple of lessons take a break. Go out yourself at that same location on a rental, and practice your new skills. When you feel that you're ready for more, get another lesson and you'll soon be paddling out with the local crew.
Next step?
Now it's time to hook up with your local SUP crew or club and share time on the water with them, picking up lots of tips and advice on skills and equipment.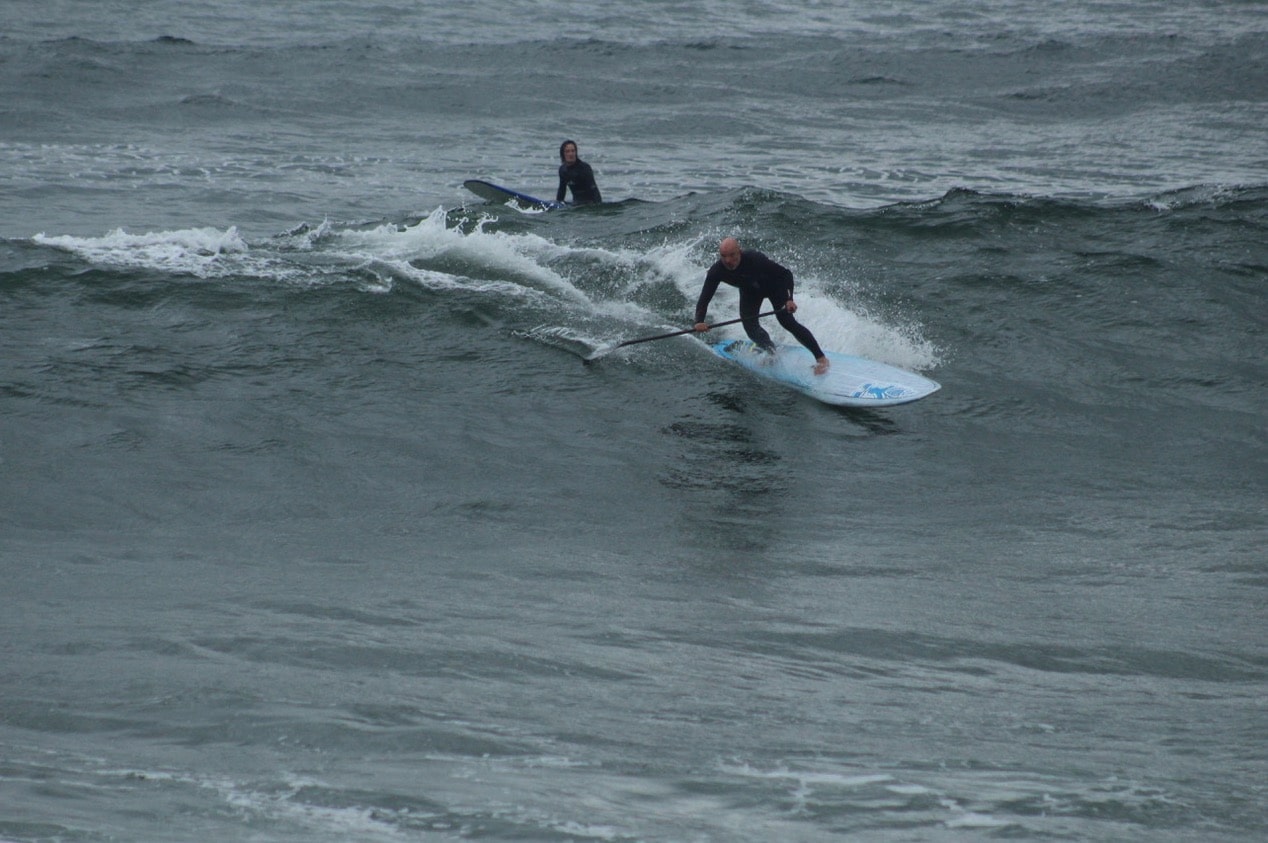 Before long you'll find yourself obsessed with the size and direction of the swell, and the only thing on your mind will be when you can go surfing again?
You too will be getting up at ungodly hours to go satisfy your new addiction…! Just be careful not to take my parking place at the beach….lol.
Get out there and enjoy your new experiences…!
"In the end, it's not the years in your life that count. It's the life in your years - Abraham Lincoln"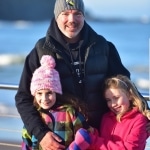 Paul Byrne is a very experienced stand up paddleboarder and a life-long ocean enthusiast with a background in surfing, recreational scuba diving, and sailing. All things surf is his passion!! Paul is born and bred Irish but has travelled extensively. His philosophy is all about living one's life to the full! Paul is also an experienced educator, and trainer. He is a Head of Physical Education at a Dublin private boy's school, and has been involved in education all his career. Before his involvement in surf and SUP, he was very involved in the recreational dive industry, and is a PADI Master Scuba Diver Trainer.
Paul owns and runs IRISHSUP, an ASI accredited SUP School, since 2010. Paul regularly competes in SUP races and SUP surfing competitions at local, national, and international level. He has represented Ireland at the 3 World Championships, and 2 European Championships where he was also the Irish Team Manager. Through his SUP school, Paul has delivered SUP lessons to 1000's of clients from beginner to elite and advanced. Paul is very instrumental in the massive growth of SUP in Ireland.
Currently Paul's passion has him working tirelessly on developing standards and rules for SUP competitions (racing and surf) at local and national level. He is also now (after investing a lot of time over the past 18 months!) a certified SUP foil addict…!
Want to know more about Paul, check out his website
Irish SUP