After the release of our 'First Look' video of the JP Australia foil board Starboard share with the world their take on the dedicated SUP foil board. Just like the JP the Starboard Hyper Foil board is set up for foiling straight out of the box.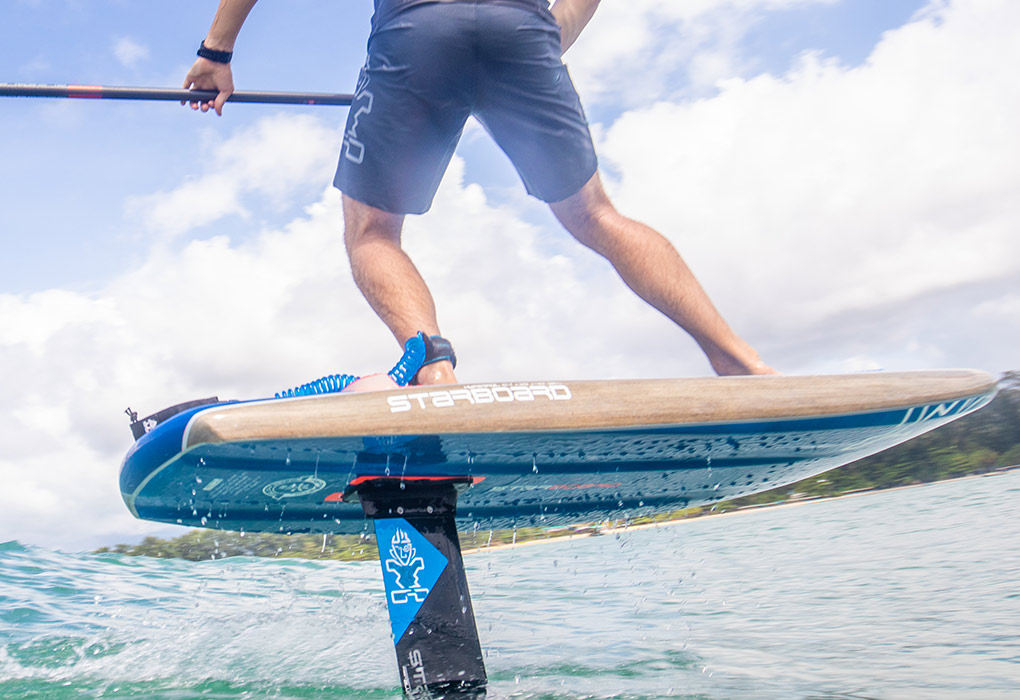 Starboard have definitely added everything on to the foil board. Including a recessed deck that lowers your centre of gravity for extra stability, a full EVA centre ridge making it easy to feel and identify the middle of the board, to massive channels down the length of the board to give a clean release of water until on the foil. And the list of features does go on! Read more about the Starboard Hyper foil on their website here : https://sup.star-board.com/products/hyper-foil/
The Starboard Hyper Foil board is available in 4 sizes from 6'4" to 7'7" so it certainly has a wide range of paddlers in mind. And it looks pretty impressive and well designed.
As always if you have seen or used the Starboard Foil board please let us know. Its always good to hear what you all think.
There are now a number of specific foil boards on the market including the one from Naish. Which foil board is best? Well if only it was that easy! But one thing is for sure… we will do our best to find out! So watch this space…