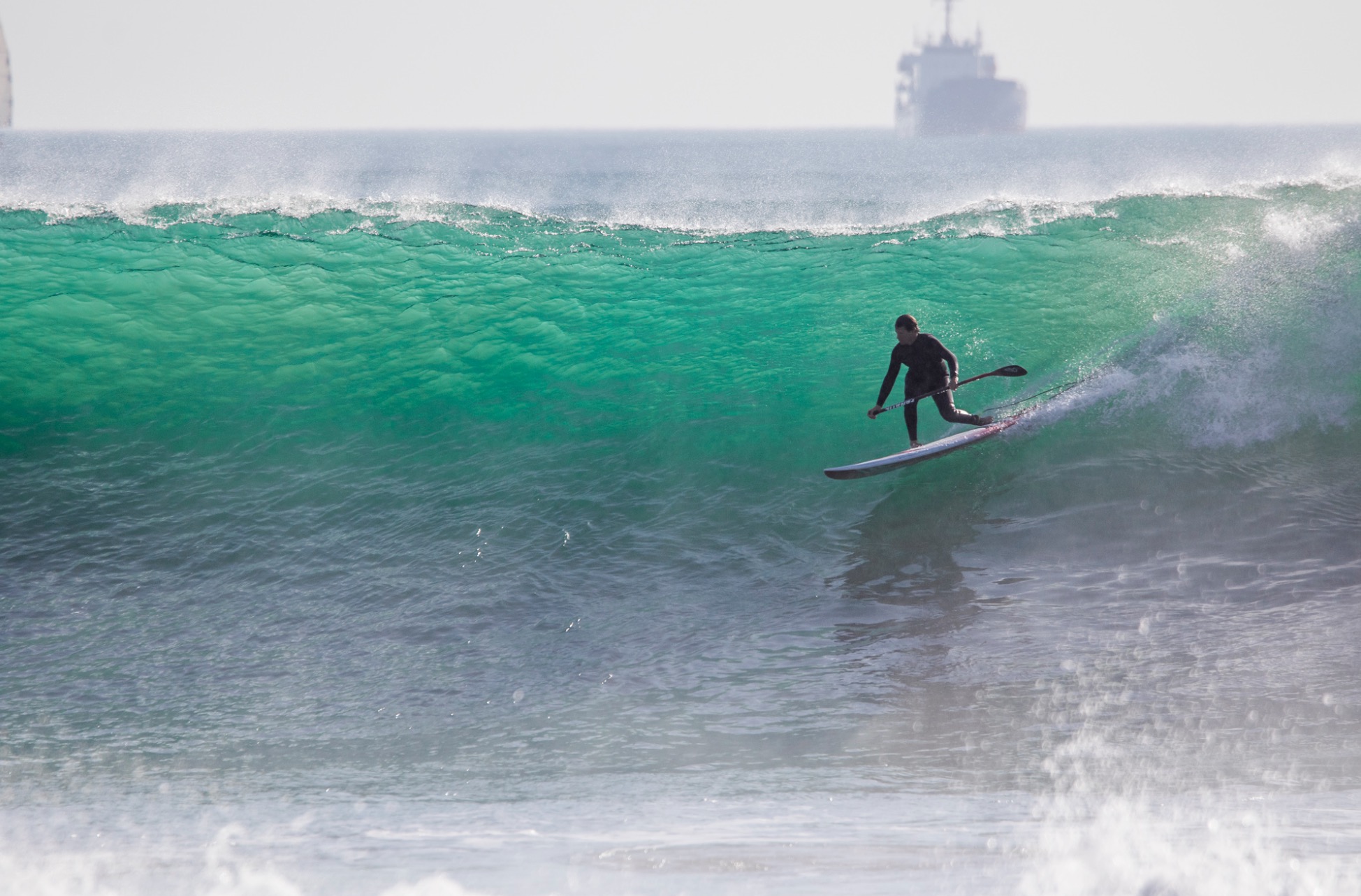 Portugal is well known for its sunshine and surf. But on those days when it all comes together it's still special! In Cascais, Portugal on 17th January 2018 local SUP surfer Alex Unwin saw the forecast for his local break and decided it was time to head home and get some action. He was lucky enough to catch it on camera too!…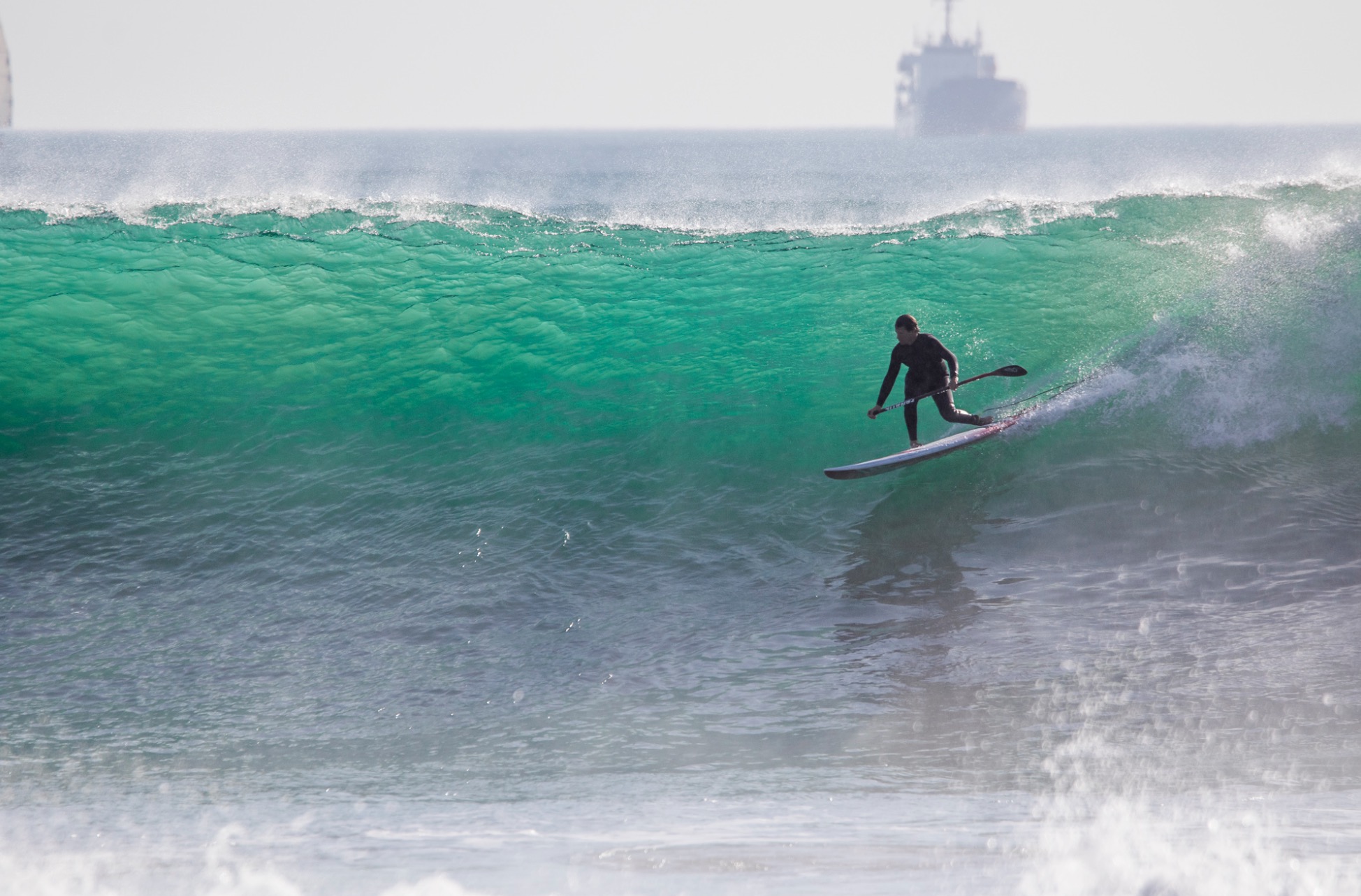 I had a glimpse of the weather charts from Sri Lanka and the forecast was looking good!! On a Torq surfboard testing mission combined with family fun and sun, it was time to head back home to Portugal. With the swell forecast at 6.1 meters and 18-19 second period I was ready for action and looking forward to getting back to base. The reef where it all happens is called Rata near the train station in Cascais. It's a pier with a right hander that is perfect for catching bigger waves on a paddleboard.
I checked it in the morning but the swell had not hit properly but a couple of hours later with the new swell arriving and a pushing tide it was green light and GO! I called Miguel our photo master from Lisbon, grabbed my Fanatic Pro Wave 8,9 and new Quiksilver 4.3 zipperless suit and we were all set. Big swell and blue skies.
The mid January winter session was full on! Some late drops…some big walls…& some big wipeouts! After 3 hours of action and no injuries or breakages it was game over!
To best describe the action I hope you enjoy some of Miguels photos.
The Cascais area has some great beach breaks and reef breaks for paddleboarding and surfing. If you want to visit the area feel free to call or email me for more information and I will be happy to help you.
Words – Alex Unwin
Alex (00351 964449436)
www.moanasurfschool.com
www.moanapaddleboard.com
Photos by:
Website – www.migueldiasferreira.com
Facebook – Miguel Dias Ferreira Photography 
Instagram: migueldiasferreiraphoto