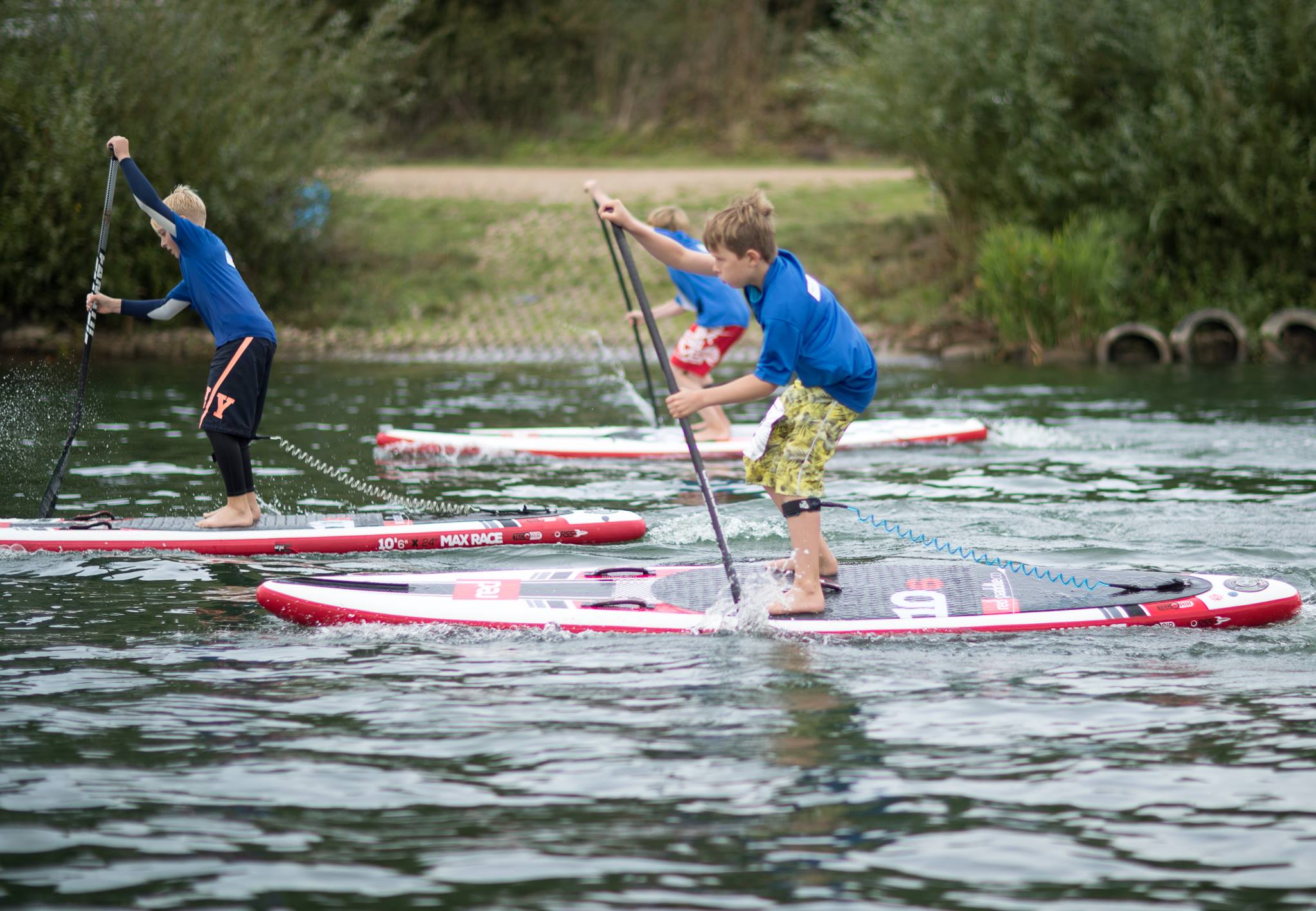 "Why should the adults have all of the fun!! Stand up paddleboarding is for everyone, not just the grown ups" – Red Paddle Co
That's right! And there really has been no better time for kids to get into SUP and get the racing bug.
Red Paddle Co have not only developed SUPs with the younger paddler in mind (the 9'4" Snapper and the 10'6" Max Race), but also a Junior Racing Series and a Junior Academy Programme. 2017 is definitely all about the Red kids!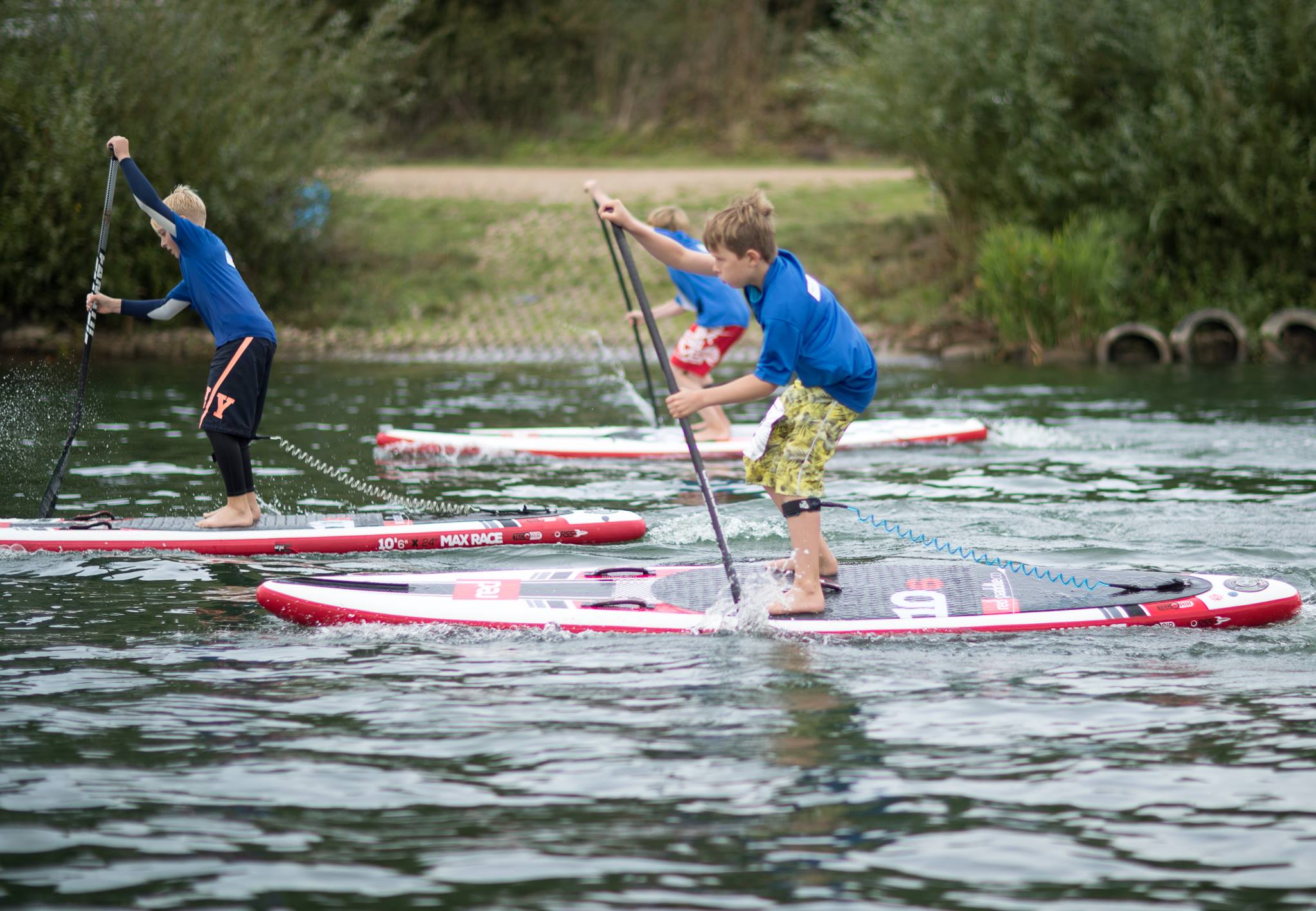 Junior Racing Series
"The aim of the series is to help further develop a good Junior Pathway within the sport and offer some great opportunities for fun and quality competition." Sam Ross – Red Paddle Co
The National Series will take place over 4 main events this year. And the best three results will count over the season.
Race Events:
Event 1 – UK SUP Clubs BaySup Race, Sandbanks Poole. 15th July
Event 2 – SUP Armada Bewl Water , 23rd July
Event 3 – UK SUP Clubs Suffolk SUP 16th September
Event 4 and UK Final British SUP Club Championships – Bray Lake Watersports 30th September.
Junior Race Classes: 
U10- Male and Female – Inflatable board no longer than 10'6" in length
U14- Male and Female – Inflatable board no longer than 10'6" in length
U16- Male and Female – Inflatable board no longer than 12'6" in length
Building from the success over the last couple of seasons, junior racing supported by Red Paddle Co is back for 2017, bigger and better than ever. Last year saw the biggest engagement of junior paddlers within the UK at a range of local and national events. With over 50 individual entrants across a range of national races last year Red Paddle Co are looking to grow Youth Development this year.  Junior Racing was well supported last year by UK SUP Clubs and that will continue with two of the UK junior series races also taking place at their national series events.
Red Paddle Co will also be working with the Neilson SUP Armada to bring UK Juniors racing alongside the Euro Tour and also The British SUP Club Championships where the Junior National finals will be held.
Junior Academy Programme
Red Paddle Co launched it's Junior Academy Program last year and will be growing this in 2017 with a series of development workshops and support days for schools, centres and clubs to get their juniors actively participating in this fantastic sport.
Kids Kit
Red Paddle Co have kit in their SUP range specifically designed for younger paddlers, so "they can join in with the fun or start off on a career as the next world champion!" – Red Paddle Co.
The 9'4" Snapper is a SUP for kids up to 60kg/132lb. Shorter and narrower than the 'Red Paddle Co Ride' family makes it easier for young riders to manoeuvre in both flat water and waves. With the same technology, and quality control it offers the authentic Red Paddle Co experience, just packaged for the next generation of paddlers.

The 10'6" Max Race is designed for the young gun looking for a practical, fast, high performance race board. Suitable for riders up to 70kg/155lb (once you're over that, you'll need to look at the 12'6" Race) it comes with the patented RSS system making the board super-stiff, and its narrow nose and tail makes it good for speed and agility,

Both boards are made using MSL fusion composite and airtight coating. MSL involves fusing a second layer of hard-wearing polymer to the dropstitch core at the raw material stage, removing hand gluing errors. The high-tech industrial process also saves almost 2kg in weight and makes the boards stiffer at lower pressures.
The Kiddy 3 piece paddle is designed for the younger rider. The paddle has a shorter, adjustable shaft that can be extended as its owner grows. It also has a smaller blade, and it's lightweight, so requires less power to paddle.

You can follow the Red Paddle Co Junior Racing initiative on
Facebook : www.facebook.com/redjuniorracing
Instagram : Instagram@RedJuniorRacing
Or if you'd like more information about how to get involved email sam.ross@tushingham.com
If you want to know what the juniors look like in action, check out some of the skills on display at last years British SUP Club Championships.
So, for all those young guns out there wanting to get stoked on SUP this year, get involved in the Red Paddle Co Junior Racing Series and Junior Academy Programme, or have a go on some of the specifically designed junior kit at the demos taking place around the country. Keep an eye on the SUPboarder events calendar for events and demos taking place near you this year.