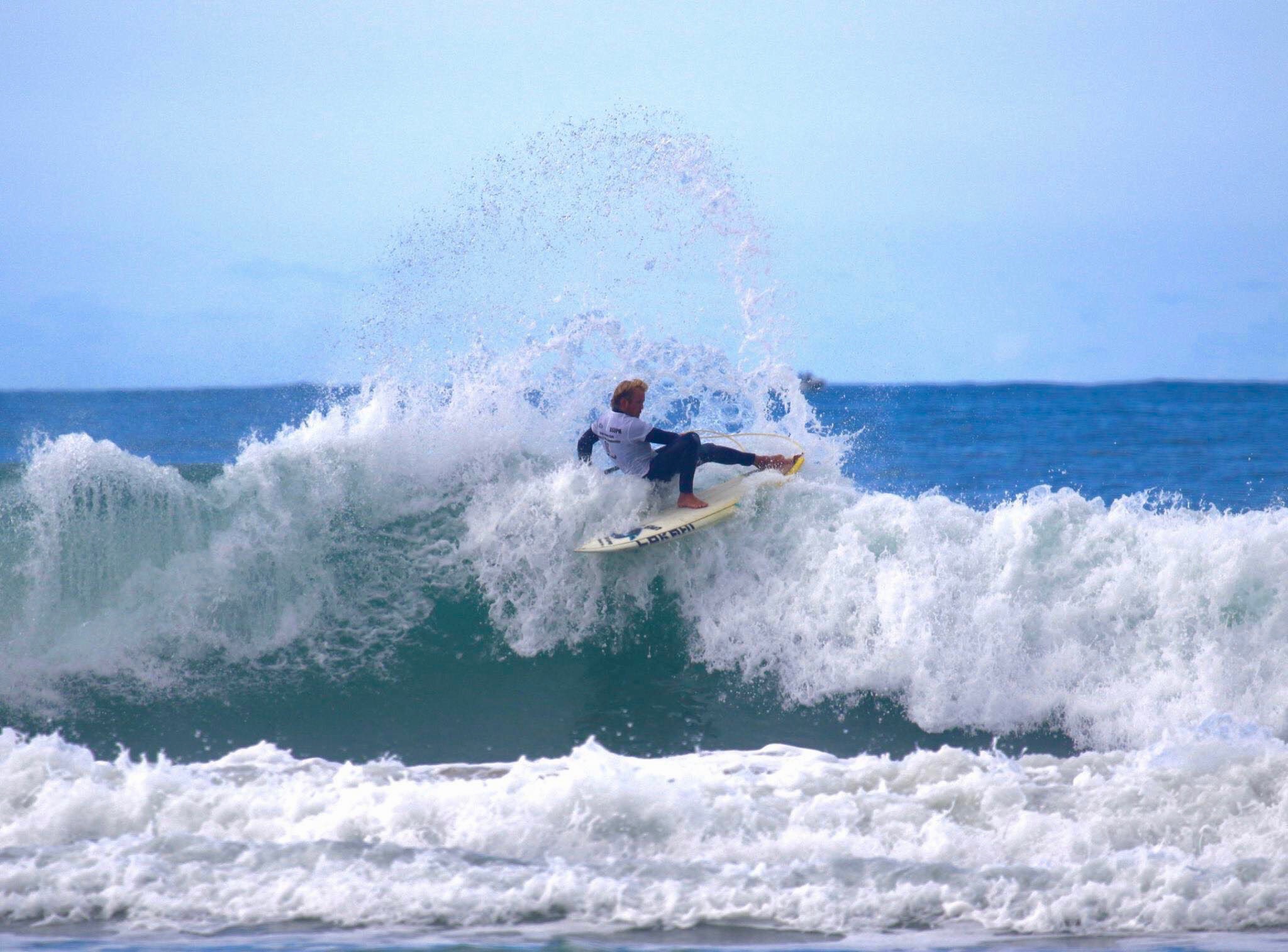 Aaron Rowe or 'ASBO' as he's better known in the SUP world, has grown up with a board under his feet. This Jersey based ripper has been frothing for all things water since a young age. Not surprising being surrounded by sea! Aaron first came onto our radar when he was just 15 years old.  A SUP grom with lots of passion and drive for the sport (& even cheekier than he is now!) and a fun guy to hang out with on the water and beach. Aaron has had a busy time competing in both SUP racing and surf disciplines around the globe when he's not been studying. 
Many years have passed since SUPboarder did their first interview with the young gun, and so after his recent win at the BSUPA UK SUP Surf Nationals we thought it was about time to catch up with the slightly bigger and hairier Aaron Rowe…
SB/ So Aaron, where are you living now and what are you up to aswell as SUPing?!
AR/ I'm currently living on the sunny island of Jersey, working full time as a welding and fabrication apprentice. This year I mainly focused on work and a few competitions e.g the BSUPA series. And when I'm not working or competing I'm probably just kicking back or surfing normally.
SB/ You've got where you are today by working hard on and off the water. How did you manage to do it all? – SUP and study?
AR/ As long as you have the correct balance between work and play its easy. But there's usually more play than work haha…
SB/ You could have easily gone off and chased more of the competition scene, but instead when you left school you decided to get an apprenticeship. Was that a tough decision and do you feel it was the right one?!
AR/ I don't feel as if it was a tough decision it felt like the right thing, as once I have a trade I can take it all over the world and use it to set my self up.
SB/ You've been working with Lokahi for a few years now. How 's it all going? And what kit are you riding at present?
AR/ I'm loving it, the guys are all super cool and accommodating. They listen to feedback and work on it. I feel we have a really close working bond.
I'm currently riding the 7,4×26 custom pro. For race I have the Canoa 12,6×24 and my secret weapon is the 14×21!
SB/ Congratulations on your recent win at the BSUPA British SUP Surf Nationals. You've come close many times before, so how does it feel this time to have finally won ?
AR/ Yeah probably the best feeling to date, I've been chasing it since I was 14 and it feels so good to have finally accomplished one of my goals.
SB/ Competition surfing is very different from free surfing, and not for everyone. Which do you prefer?
AR/ I would probably have to say I prefer competition surfing as I love the edge and competitiveness. But on the other hand nothing beats a good free surf. The key to both is just have fun.
SB/ What changes have you seen in SUP since you started paddling?
AR/ SUP has changed so much since I started. The boards have got smaller, narrower and a lot more progressive. It has also grown so much, theres a lot more people paddling now and definitely more surfers making the switch.
SB/ Paddle height is always a hot discussion topic in the SUP world. What height do you have your paddle set for surf/racing and why? 
AR/ My surf paddle is about level with my nose, and my race is below a full arm extension. For racing my paddle is longer so that i can gain more reach with my paddle strokes, I also have a shorter race paddle that i use for sprint races or BOPS as the shorter race paddle allows me to have a quicker paddle stroke. My surf paddle is short as it's easier to manoeuvre around whilst on the wave and isn't getting in my way, the shortness also allows me to sprint for waves.
SB/ Who should we be looking out for on the SUP grom team at the moment?
AR/ I would have to say the Axford brothers ( Sam & Toby) they're both killing it at the moment.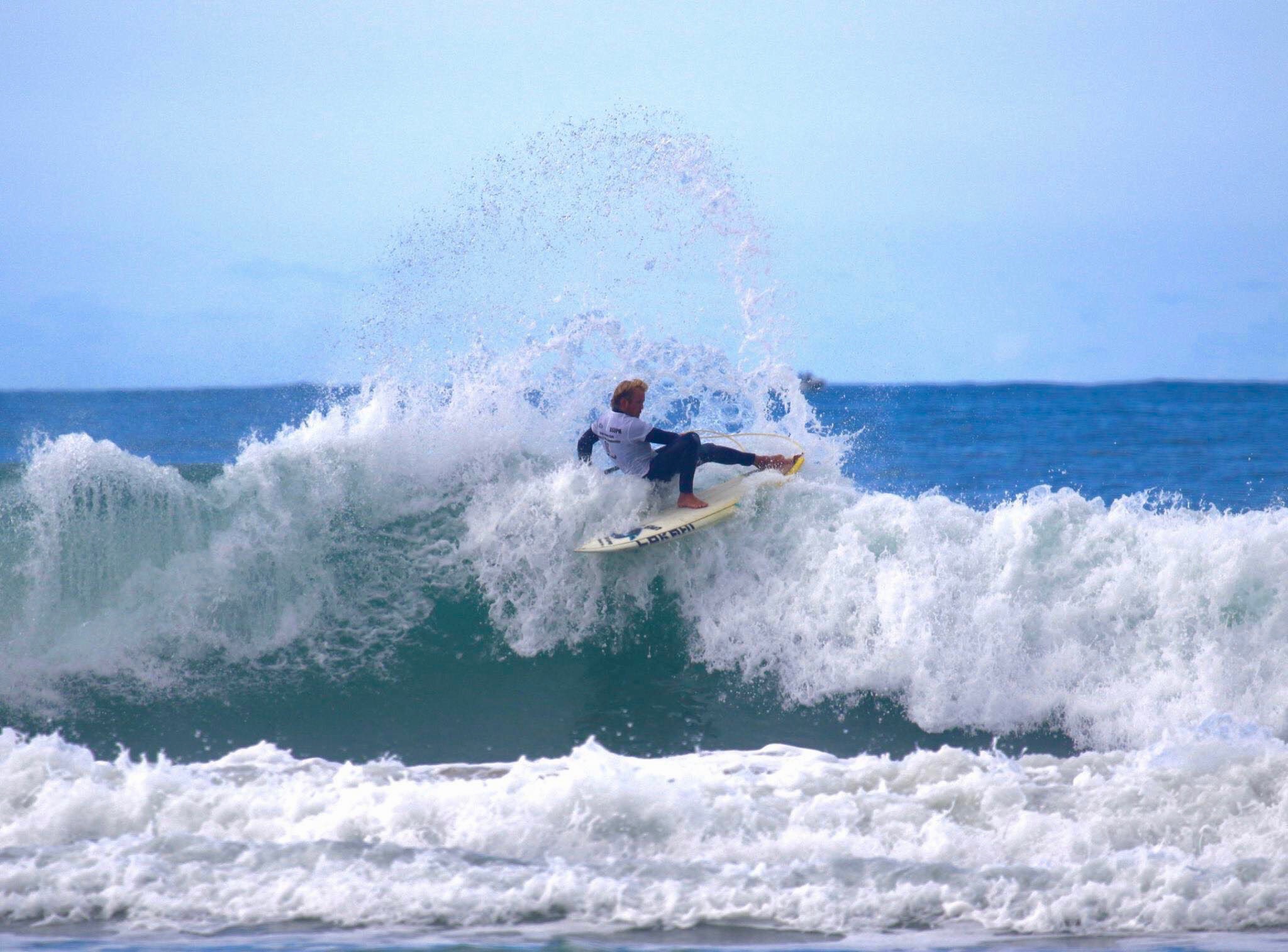 UK BSUPA Nationals Photo : Tim Rowe
Footage filmed by Time Rowe at the UK BSUPA Nationals. Competition surfing isn't always about surfing in epic waves. It's about speed, flow, paddle changes and making as many changes of direction as possible in the critical section of the wave. So watch and learn kids!
SB/ Tell us your best SUP moments to date
AR/ Winning the World Tour trials at La Torche
Getting a wild card into the main event in la torche a year later
Representing Great Britain in Nicaragua
Competing in the trials of the world tour in California
Winning the British Title
SB/ Everyone seems to have a SUP wish list. Whats on yours?!! 
AR/ I would have to say anywhere with barreling left handers with the sun shinning and a pizza and beer waiting for me when I've finished! Oh and I'd like a trip to the wave pool in Dubai as haven't been there yet.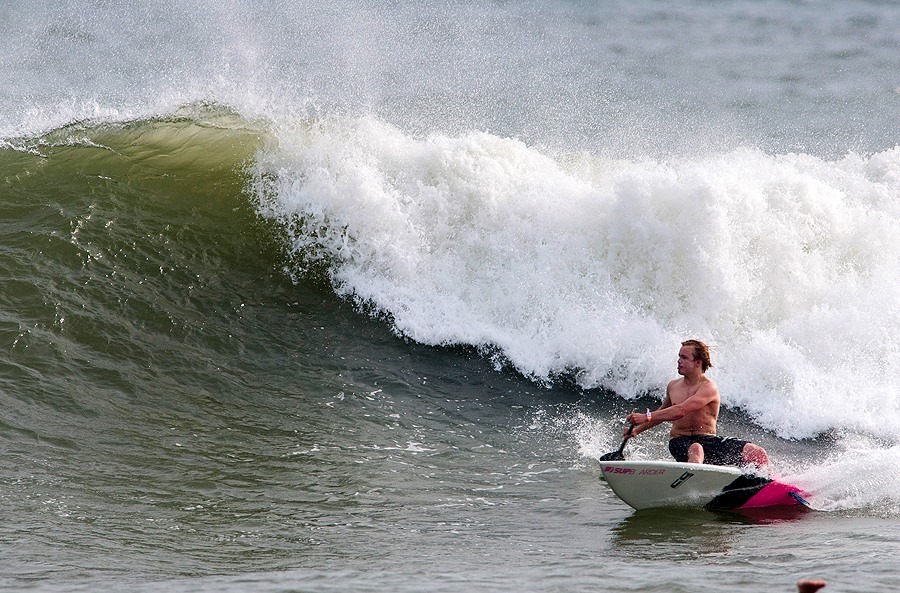 SB/ What are your 5 top tips for younger paddlers wanting to get into SUP?
AR/
Don't listen to the haters
Stay focused
Work hard
Set goals
Most importantly have fun
SB/ What advice would you give to someone wanting to paddle a more unstable board?
AR/ The key is to find the balance point of the board, set a nice comfortable stance up and just relax for the more you tense up the more you'll wobble and be swimming with the fishes.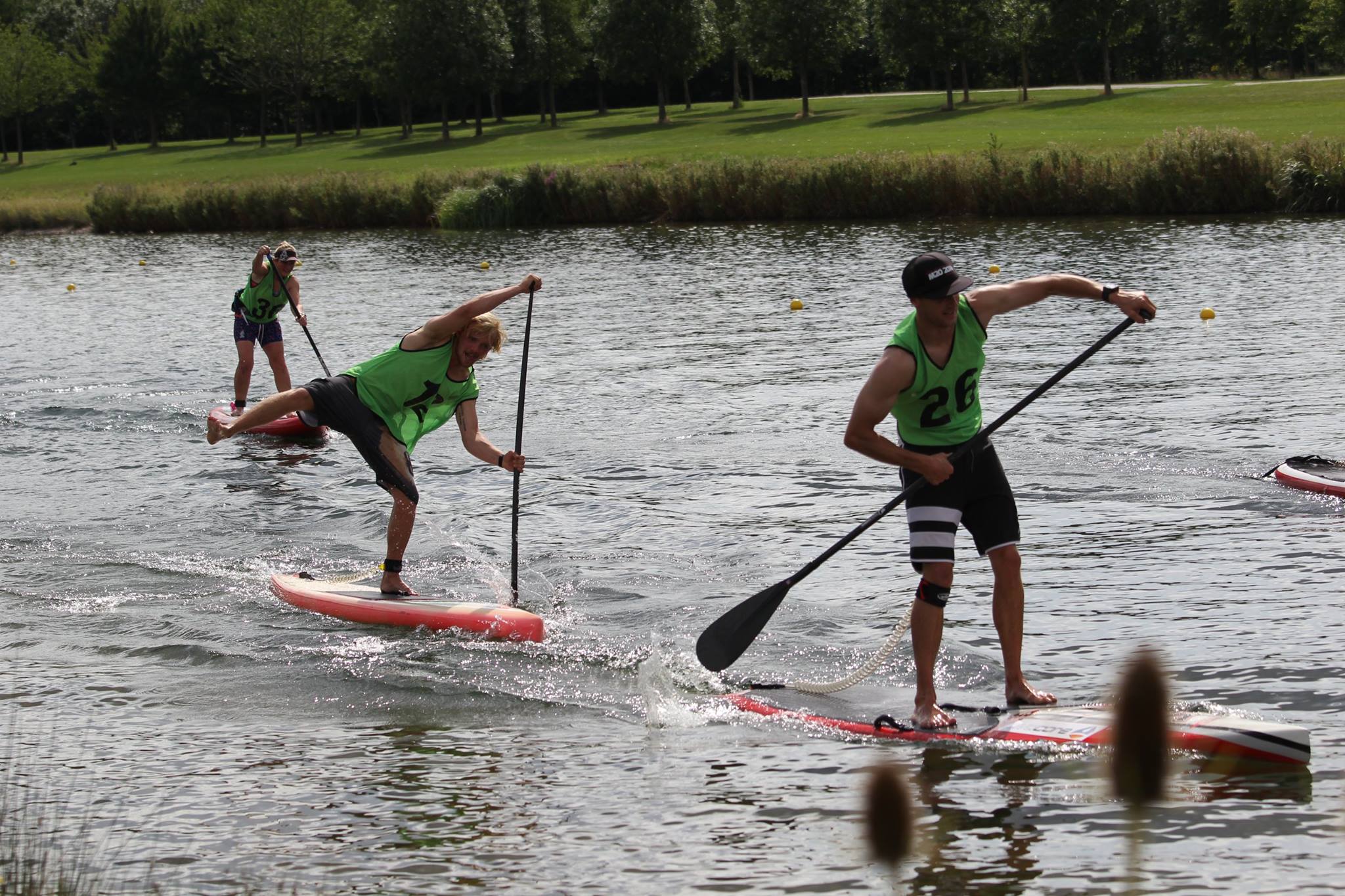 SB/ And finally, what are your goals for the year ahead?
AR/ Finish my apprenticeship, hold on to my British title, and work on doing some more contests abroad.
Great catching up with you again Aaron. The SUPboarder team wishes you all the best over the next year on and off the water.