San Francisco delivers spectacular conditions for the inaugural Red Bull Heavy Water event as a new bar is set for performance
SAN FRANCISCO (OCT. 19, 2016) – The first ever Red Bull Heavy Water stand up paddle board race saw optimal weather conditions with sunny skies and challenging conditions of 6-8ft waves in San Francisco today. 15 of the world's best watermen were tasked to a grueling 12km (7.5 miles) battle of athleticism, with the ultimate victor Connor Baxter, 22, of Maui, HI, crowned Champion of Red Bull Heavy Water.
Red Bull Heavy Water demanded every skill set from the athletes, as the Ocean tested them at every point of the course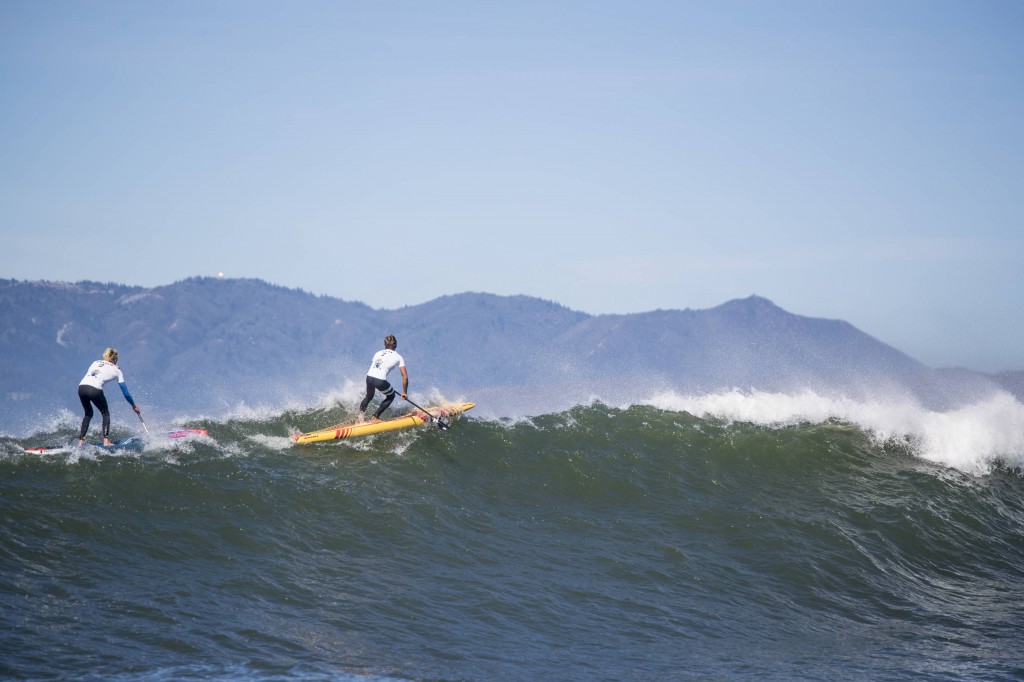 A specialty event on the SUP World Championship Series, Red Bull Heavy Water required the perfect mix of paddling skills, ocean knowledge, supreme fitness and the courage to take on one of the most intimidating stretches of coastline in the world.
The event truly lived up to its namesake, of the fifteen starters, 10 watermen achieved the lofty goal of completing the entire course. The heavy conditions manifested in overhead-plus waves and strong tidal pull, adding increased degrees of difficulty to the already strenuous course that zig zagged out and back from Ocean Beach several times through the crashing surf break, along the iconic rocky coastline of Land's End, under the Golden Gate Bridge and into San Francisco Bay.
Connor Baxter puts on an exclamation point on his year by winning Red Bull Heavy Water and securing the 2016 Word Title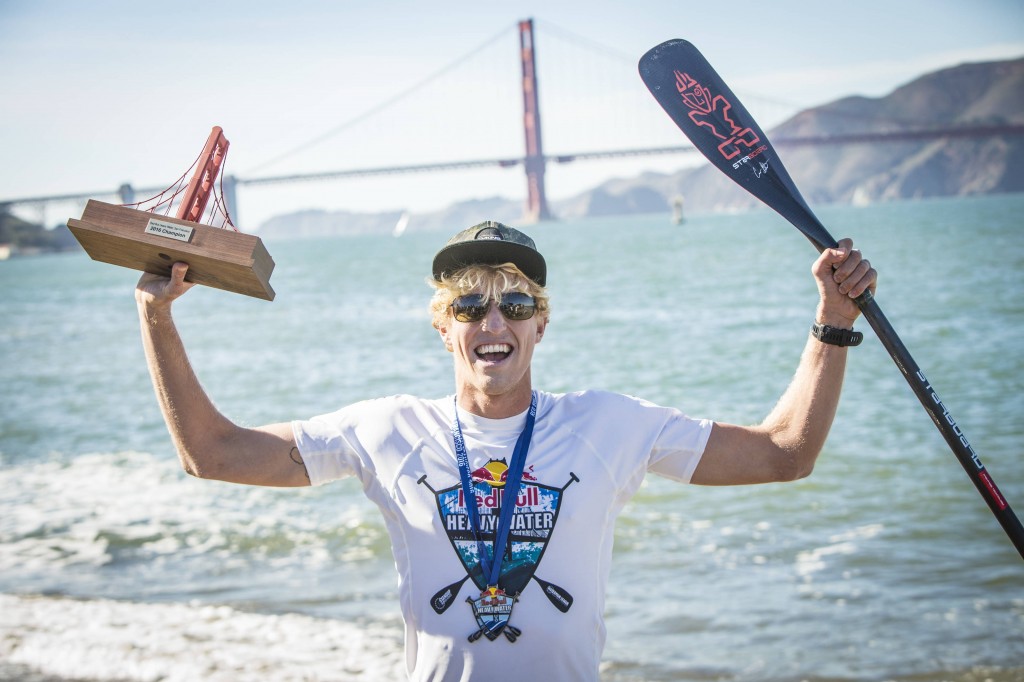 As the current #1 in the 2016 SUP World Series standings, champion Baxter proved his strength and determination with today's performance in the event. After overtaking Kai Lenny on the third leg of the out and back, Baxter tackled the rough conditions out through the surf and around Land's End with spirited focus and was able to complete his race in 1hr, 11 minutes and 32 seconds, earning him the top podium spot, $20,000 in prize money, and securing his #1 spot in the World Series standings.
"I've been training my whole life to be a waterman," said an elated Baxter. "This race was way more than I expected in many ways. The water is coming from every direction; you have backwash, wind-wash, ground-swell, and current moving underneath you, so all those different variables made it really interesting and very difficult at the same time. So, to win it, I just feel like the luckiest guy, the hard work is definitely paying off and I can't wait for next year."
Kai Lenny secures second in this groundbreaking event, with Zane Schweitzer rounding out the podium in third place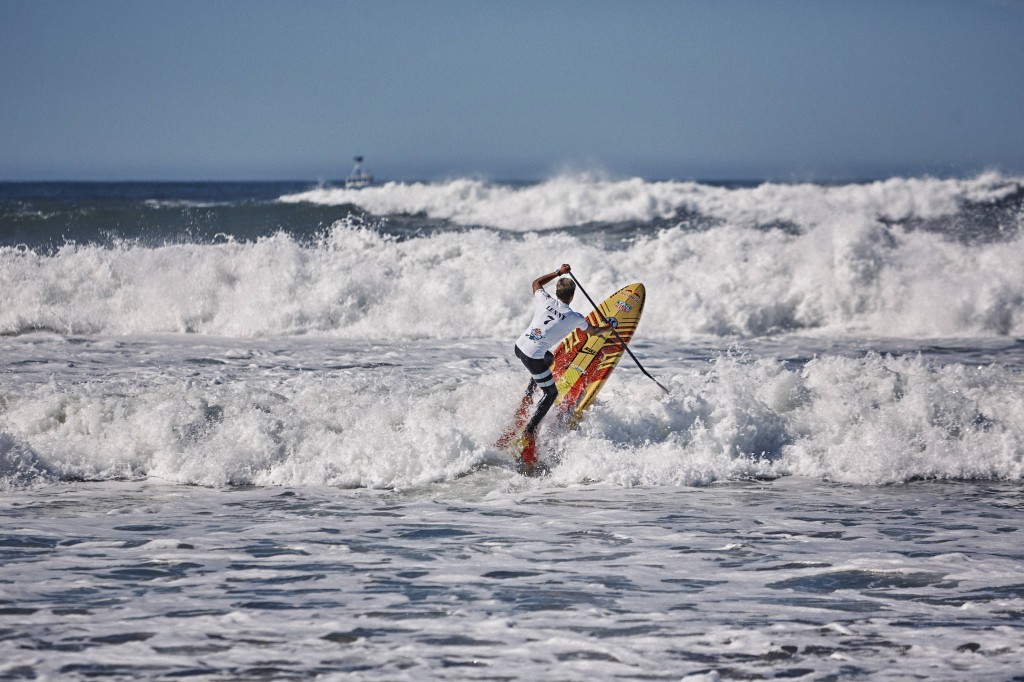 Second out of the water was Red Bull elite waterman Kai Lenny, 24, from Maui, HI, in 1hr, 12 minutes and 15 seconds closely followed by Zane Schweitzer, 22, of Maui, HI, in 1hr, 13 minutes and 22 seconds, completing the podium of Maui-based athletes.
"The heavy water was everything I anticipated and expected," said Lenny. "With these conditions it's so gnarly that you can get so lucky or totally pounded. I got pounded at one point but that wasn't the whole race. If I would have had a half-mile more I could have caught him (Baxter). I was feeling really good and making great distance on him but he kind of got away. Overall the entire race was fantastic and the course was epic."
Red Bull Heavy Water establishes itself as a fixture, with its iconic location meshing with the complete challenge it delivers to athletes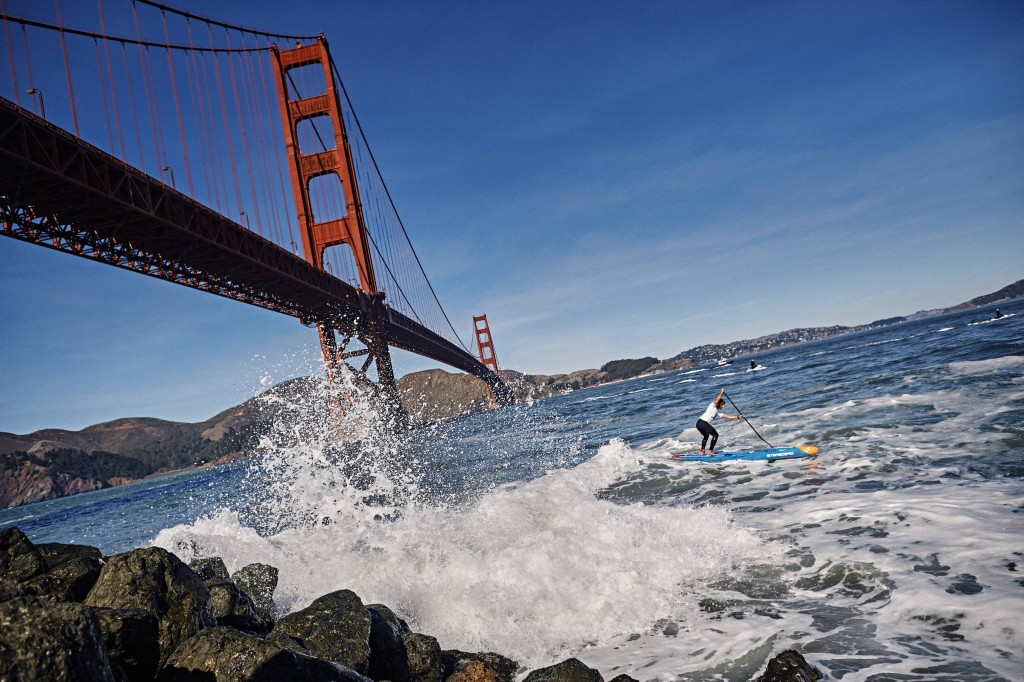 "Today's event was one for the history books," said Race Director Tristan Boxford. "not only for the iconic location but the complete challenge that it provided our competitors. The athletes train year-round to have the stamina to take on a competition like this."
We would like to take this opportunity to thank the City of San Francisco, the National Parks Service and its Ocean Beach Lifeguards, the Fire Department, the Marine Police and the emergency management team for working with the Waterman League and Red Bull to bring this groundbreaking event to life.
We would also like to thank on local partner here in San Francisco, Blue Rush Board Sports in Sausalito for their incredible support of the event and without whom, it wouldn't have been possible, not to mention our Waterman League safety teams led by Archie Kalepa who worked tirelessly to make this event a reality, and safely.
Connor Baxter secures the 2016 World Championship Title ahead of Casper Steinfath in 2nd and Kai Lenny in 3rd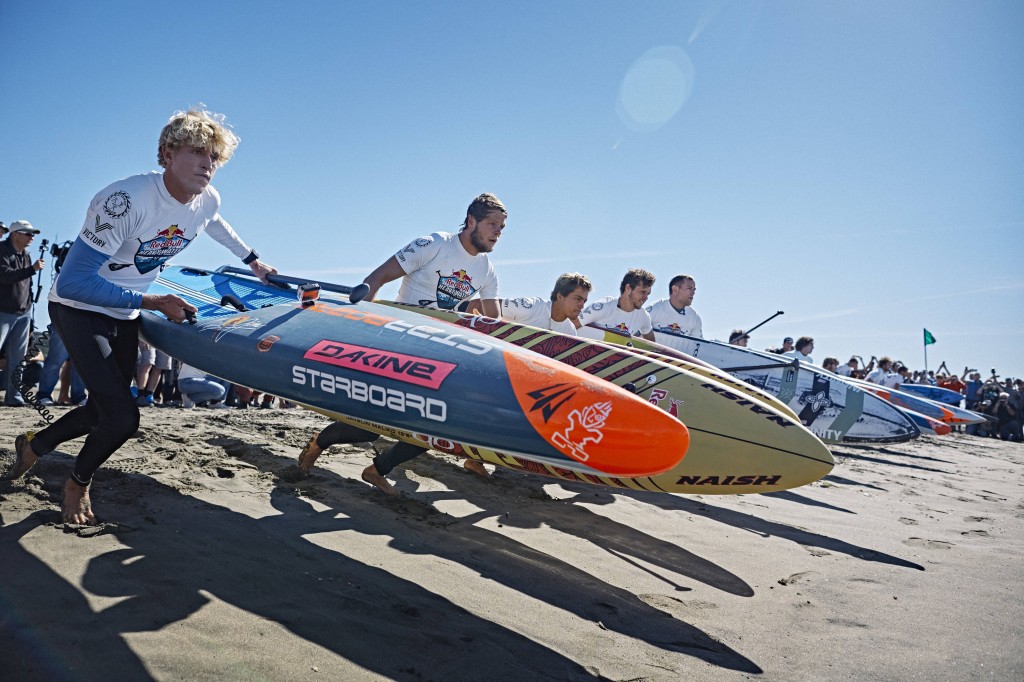 Today's Red Bull Heavy Water marked the completion of the 2016 Stand Up World Series, the final of six long distance SUP competitions in the 2016 tour. The top three athletes for the 2016 Stand Up World Series are Connor Baxter with 33,000 points in 1st, Casper Steinfath (Denmark) with 32,500 in 2nd and Kai Lenny with 30,500 in 3rd place.
We are excited to crown our new World Champion Connor Baxter, now his second World Title, as we look forward to a transformation of the World Championship platform for 2017 and beyond. Stay tuned to www.watermanleague.com and www.facebook.com/standupworldseries
Words : Stand Up World Series