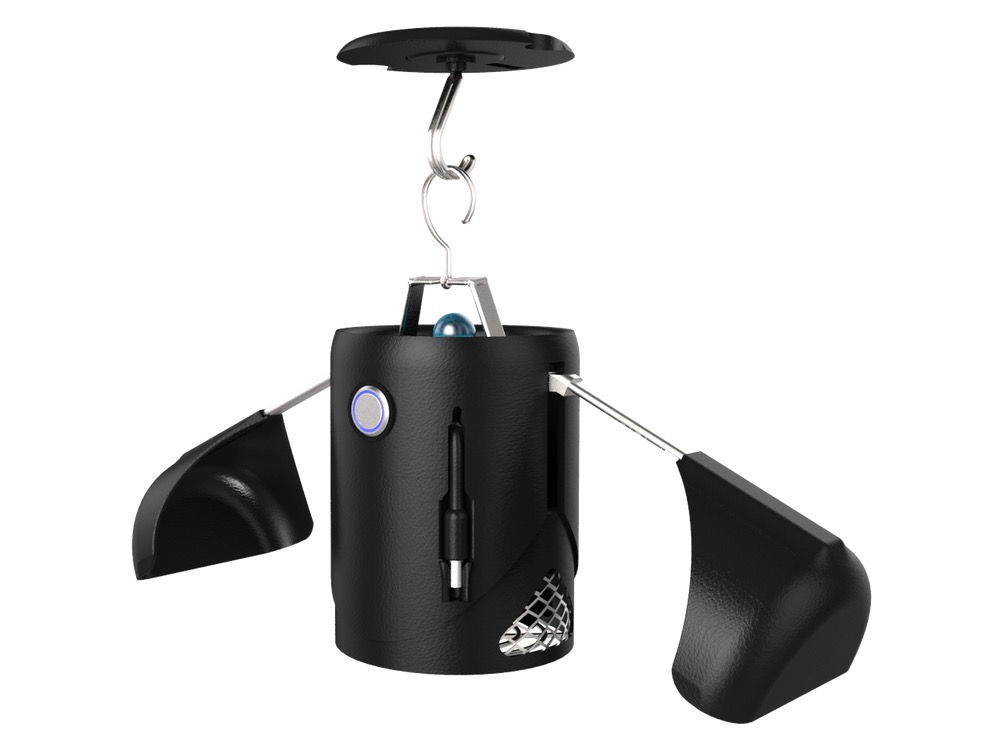 Wetsuits these days are so good at keeping you warm that SUPing throughout winter and in colder water really isn't a problem. But what is often the problem is drying your wetsuit quick enough for the next SUP session. But now there's an answer…the Blawesome Wetsuit Dryer, it will dry your wetsuit in under 20 mins so you don't have to dread putting back on that cold wet wetsuit for your next SUP session. The SUPboarder office always has at least one smelly damp wetsuit in it drying, so we can't wait to give it a go! 
Below is some more information about the Blawesome Wetsuit Dryer and their kickster page. 
Either you dive, surf, paddle or look for any other adventures in the water but you also beg for a cozy wetsuit in winter, even for the second dip of the day, a team of young surfers and divers from Spain, Switzerland and USA engineered Blawesome for your comfort, a unique piece of design and engineering and the ultimate gadget for every watersports lover.
Carmen Böhler, Blawesome CoFounder, explains where the idea came from: "If you're a watersport lover like us, you probably recognize this situation: It's winter, cold outside, grey sky and maybe even rainy; you feel a bit lazy to get out of the bed… but you really want to catch some waves or wind. Wouldn't it help to know that your wetsuit is perfectly dry? Even for the evening dip?" 
This simple concept led to the creation of a powerful portable device that is able to effectively dry and deodorize your wetsuit in 18 minutes. According to their site, the main challenge was to put together an oversized foldable hanger and a powerful air blower into an ultra-compact and shock resistant unit. Blawesome is intended to resist the most adverse conditions and demanding adventures and, as you may see, they got it!
"Notice that is not just a dryer," explains Jaime Moreno, Blawesome CoFounder. "Blawesome integrates a deodorizing pearl that slowly evaporates within the airflow leaving your wetsuit bacteria-free and properly deodorized. This effect helps to preserve your wetsuit and extends significantly its lifespan by up to 40%"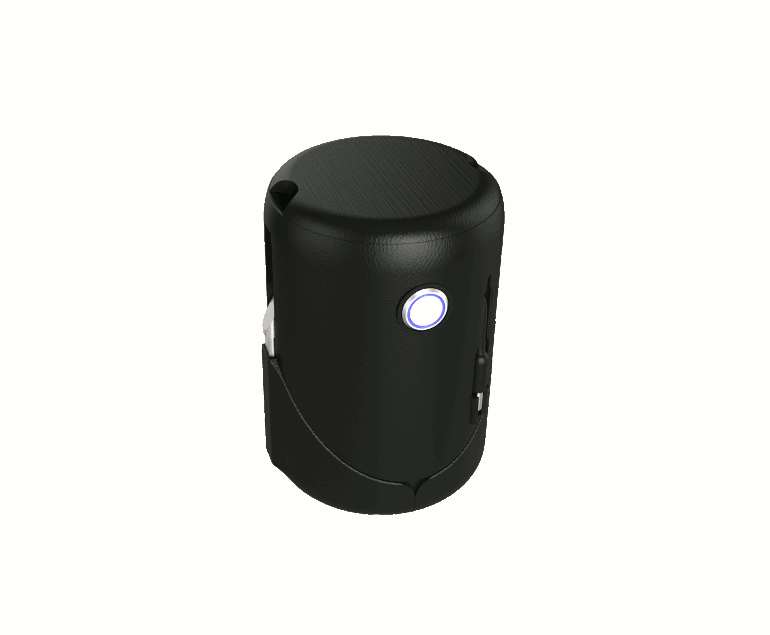 Specs: 
Dry & Warm: While a drone-inherited turbine blasts 360 CFM inside your suit, the inner resistance warms the airflow to a cozy 85ºF/30ºC. These effects combined have your wetsuit ready in less than 20 minutes.
Deodorize and disinfect: In addition to the dryer, a dermatologically tested deodorizing and disinfectant pearl is vaporized within the airflow, killing the bacteria and microorganisms present in your wetsuit. This extends the lifespan of your wetsuit by xxxx and stops unpleasant odours.
Magnetic Hanger: Our powerful rare earth magnets transform the cap of the blower into a hanger that sticks to any metallic surface to ease your wetsuit drying or hold anything you may need.
Compact and adventure ready: Blawesome is resistant to impact, UV degradation and salt-water corrosion, making it perfect for exploring travellers. And the best of all, it folds up into a 5,5 inch / 14cm tall cylinder.
Unique Engineering: Not only Blawesome integrates top quality Japanese components and best grade German ABS plastic, but also, it has been millimetrically assembled to contain a dryer, deodorizer, hanger, power cord and magnetic hanger all into its body.
You can back Blawsome on their Kickstarter page now; the first 200 backers worldwide will get it at the unbeatable 50 per cent discounted price of $65. Blawesome's team is ready to deliver worldwide but they are asking for your support on KickStarter to get some initial momentum. Would you join other backers to make this dream gadget a reality? www.kickstarter.com/projects/wetsuitdryer/blawesome-wetsuit-dryer
We look forward to getting our hands on one soon, to give it the proper SUPboarder test.
In the meantime for more information about getting the most out of your wetsuit read SUPboarders Top Ten Wetsuit Tips here.
Please Note… We don't recommend using a tumble dryer to dry your wetsuit. It won't end well, we know! 🙂