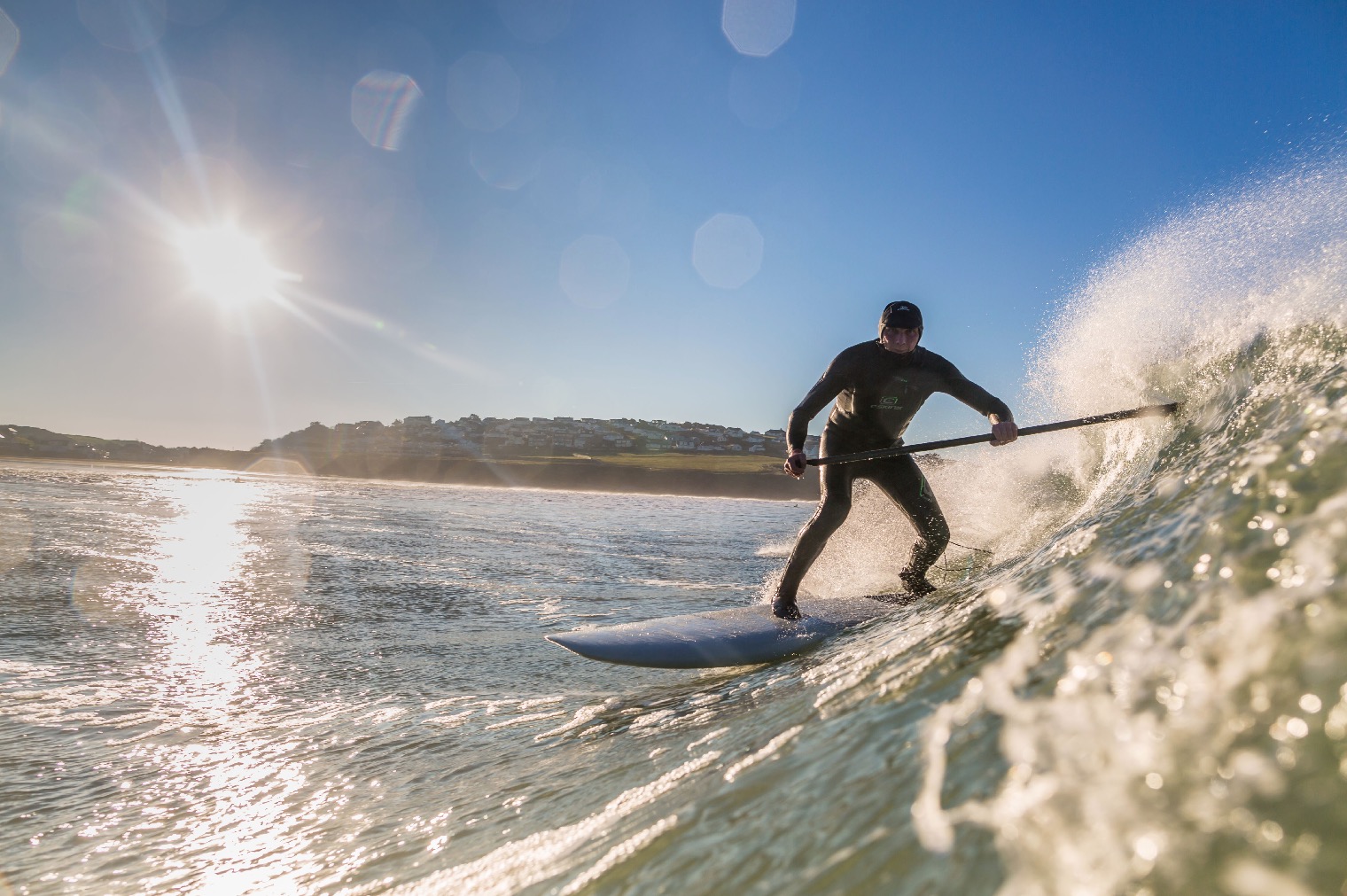 Representing your country is any competitive SUP surfers dream. But representing your country SUP surfing at a world famous break such as Cloudbreak in Fiji really is a dream come true. For experienced surfer and SUP surfer Alex Murray, that dream became a reality when he was 1 of 2 men selected to represent TeamGB at the 2016 ISA World SUP and Paddle Board Championships on 12th-20th November later this year. With Alex's skill on the water and in the shaping bay as a professional shaper, he is the perfect man for the job. From rails to rocker Alex has been preparing for the event both on and off the water. SUPboarder caught up with this Cornish ripper to find out more about his surfing background and what boards he plans to shape, for what is set to be the biggest and best ISA World SUP and Paddle Board Championships to date…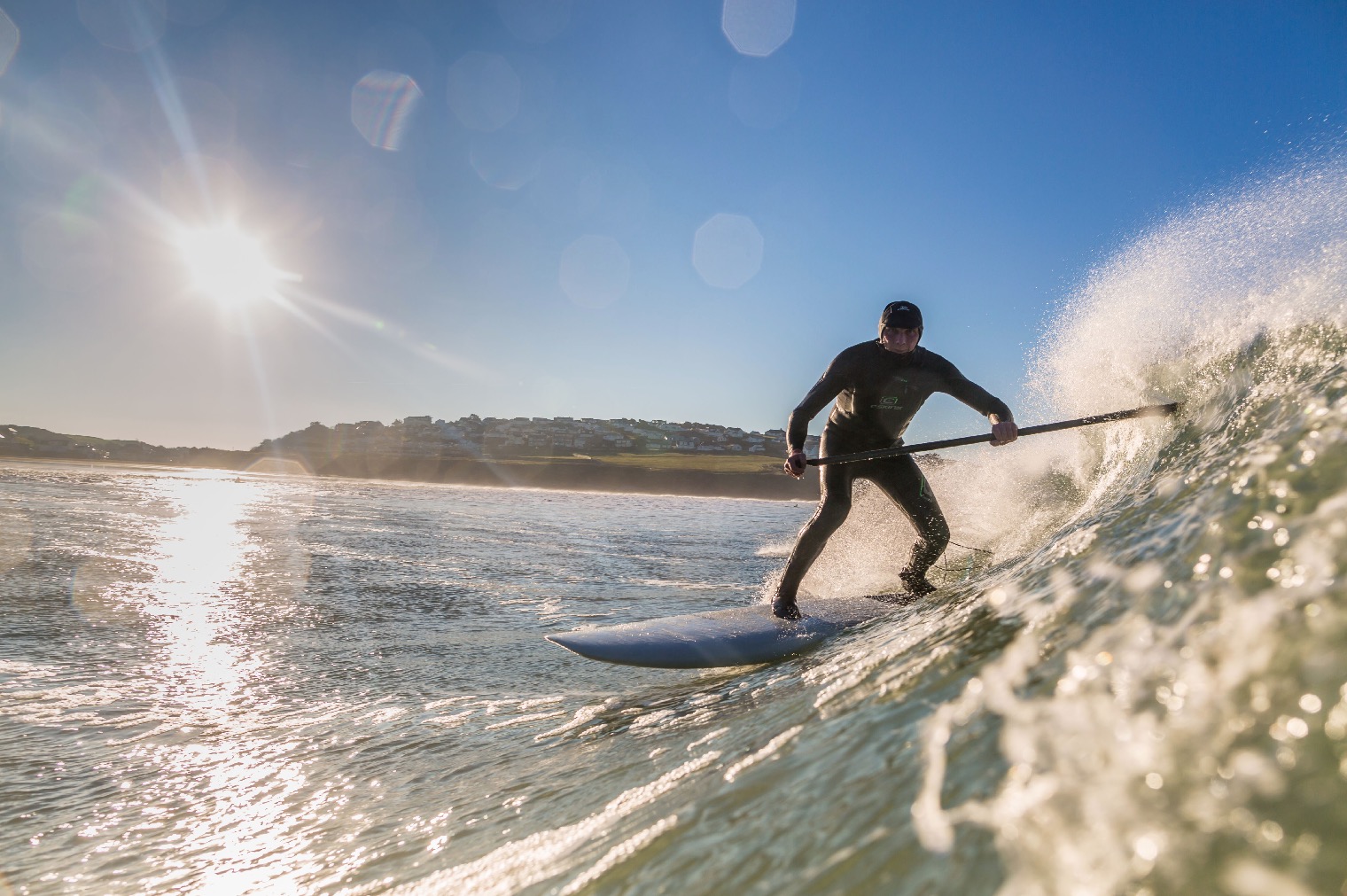 I am extremely proud to be one of only two men to have been selected to represent TeamGB in the surfing category of the International Surfing Association (ISA) 2016 World SUP and Paddle Board Championships, to be held at the infamous Cloudbreak in Fiji this November.
The wave at Cloudbreak is regarded as one of the best lefts in the World. It can get very big and hollow and breaks on a very shallow and sharp coral reef, so it is going to provide an extreme challenge for all.
Living in Cornwall from an early age developed my passion for water sports and the sea. I have been an avid surfer since learning at the age of twelve. I built my first surfboard in my parents shed whilst still at school and after studying boat building at Falmouth College I went on to work as a laminator for Lightwave Surfboards.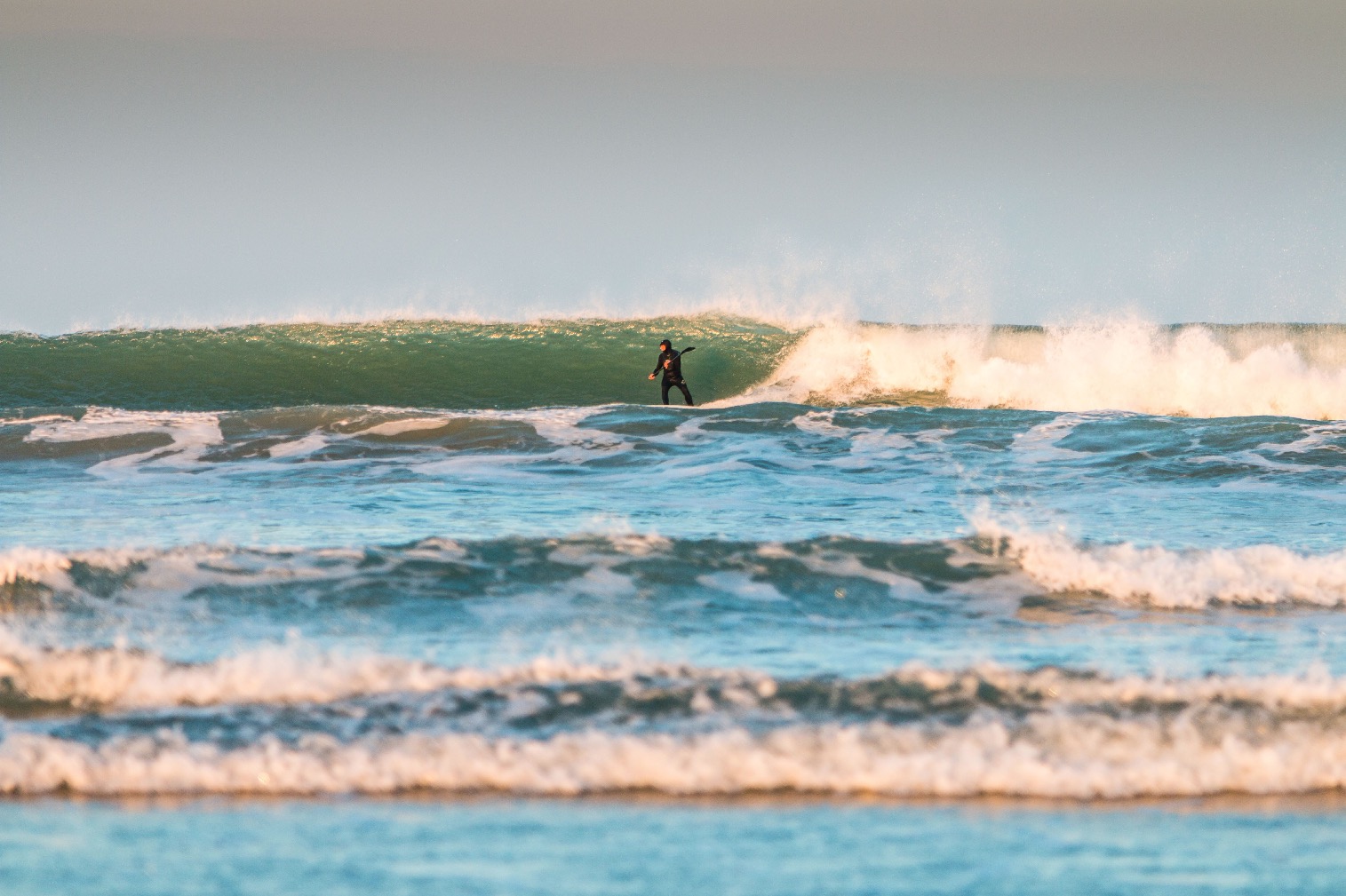 I had my first go at Standup Paddleboarding in 2006 when UK SUP pioneer Olaus McLeod brought his 12'1″ Laird Surftech down to Polzeath in Cornwall. After riding my first wave I was instantly hooked. A short time after I built my first SUP and paddle. I still design and build all my own boards at Escape Surfboards in Rock.
Currently I am in the process of designing and building my boards for Fiji. I am planning to take 3 with me, starting with the 7'6"x 26 ¼"x 4" squash tail, three fin for smaller waves that I am training on at the moment. A 7'8"x 26"x 4" as a step up and a 7'10"x 25 ¾"x 4" for bigger waves.
The 7'6" X 26 ¼"X 4" is my main board at the moment. I can ride it in all conditions, from small chop right up to as big as we get in this country at this time of year. I don't know the exact volume as I shaped this board by hand and haven't yet scanned it, I'm guessing about 85 litres. But 4" thick seems to be the ideal thickness for me (my feet are just under water when I stop paddling, so it's not too tippy). Most of the volume is hidden in the middle of this board, the rails in the tail are thin and have a sharp bottom edge, there is also a lot of tail rocker going out the back from just in front of the fins which makes it very lively and responsive. The rails then thicken and soften past the centre towards the nose making the board stable, forgiving and good at catching waves. I have only put 3 fins on this board as I find thrusters good for making vertical top to bottom turns and for also remaining in the power pocket on a small to medium size wave. I think this board will work well at Cloudbreak in waves up to head high.
The 7'8"X 26"X 4" is going to be similar in template to the 7'6" again with a squash tail but with a slightly longer rail line. Designed for clean, fast and bigger waves. I will thin the rails in the tail even more than the 7'6" to give better control at faster speeds. I will also set this board up with a 4 fin option for extra speed when the waves are hollow (which is what I am hoping for, being a goofy foot as Cloudbreak's barrels will be front side for me). I expect this to be the board I use most out there so I will glass it a bit stronger than a standard UK layup.
The 7'10"X 25 ¾"X 4" will feature even finer rails with a more pulled in pin tail for greater hold and control. It will again be set up with a 4 fin option for as much speed as possible. This board will be for when it gets as big as I can deal with. But will also double up as a spare should anything happen to the other boards, I will again glass this board a bit stronger than standard.
My training is just to get in the water as much as possible at the moment. Surfing at Polzeath and along the North Cornwall coast, but I plan to get stuck in to full training with the rest of TeamGB after the school holidays when the kids go back. By then we should also start to get some decent swells, so our bigger wave spots should start working again which will be good practice for the ISA Worlds. I am planning to get out to Fiji before the competition starts to train and acclimatise.
It's a dream come true to get the chance to surf Cloudbreak and be a part of TeamGB. I would really like to thank my amazing family and friends, who have helped with raising funds to get me to Fiji.
Also a huge thank you to my main sponsors: Outsider (tv production company), Cornish Bed Company and Escape Surfboards.
Words : Alex Murray
Photos by : Andy Grainger
Keep an eye out for Alex in the North Cornwall breaks this summer. And follow his progress via Facebook and Instagram -alexmurraysurf. You can also follow the GB team progress via the TeamGB Facebook page.
Understanding the equipment you ride plays a major part in becoming a better paddler. It's not all about water time! We hope Alex and his boards work well together out in Fiji this November. One thing is for sure… he'll be enjoying the ride out there!
To have your chance of representing your country check out the ISA selection events on the SUPboarder events page. And remember you can watch the ISA Worlds live on SUPboarder this November too.