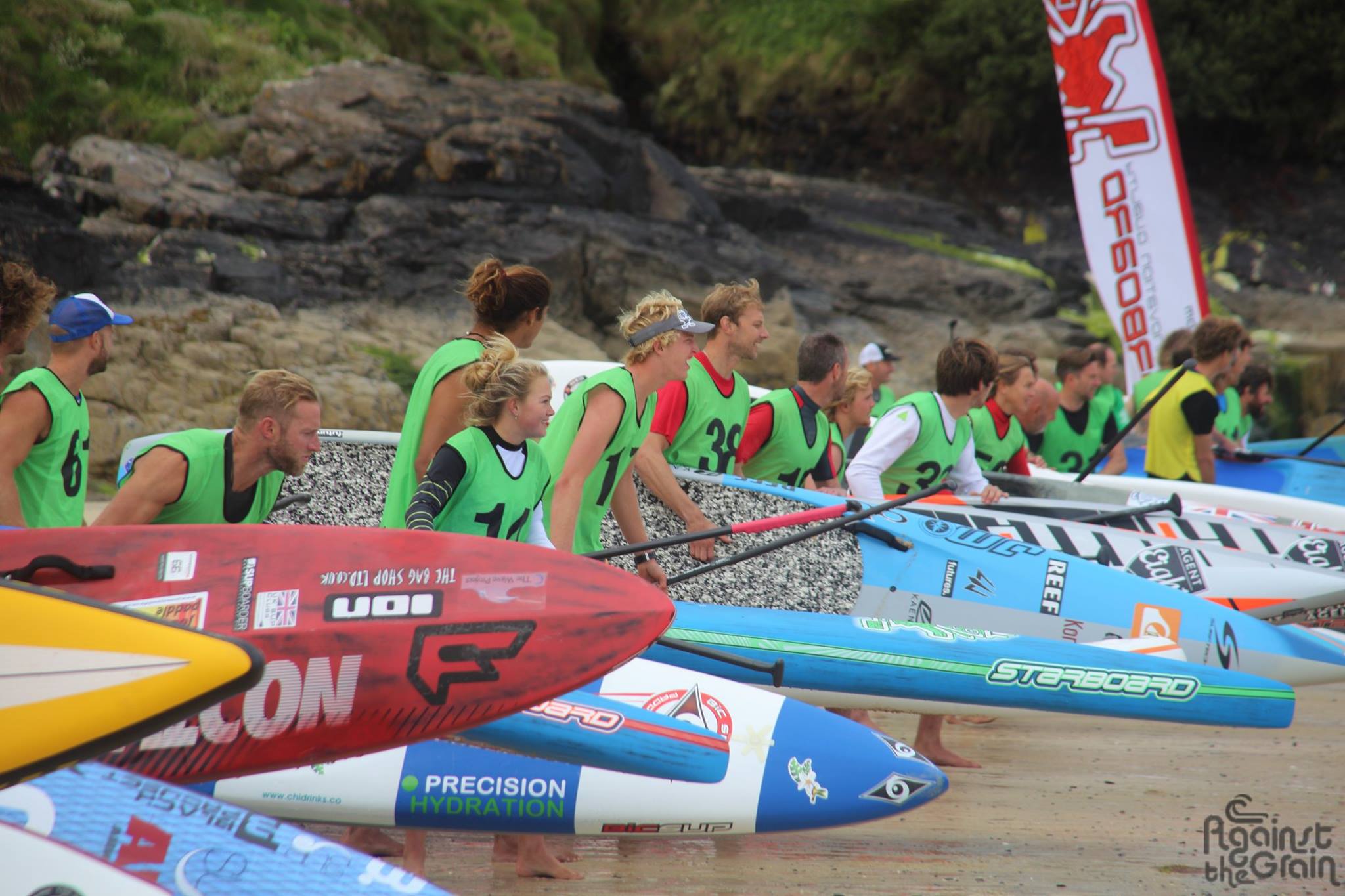 Racing a SUP should be on your paddle 'to do' list. Not just to see how much faster you are than your mates but for the social side and the camaraderie when you are suffering towards the finish!  You can race on any board, and you can race wearing anything. But there are certain pieces of equipment that will help to make your race a faster and more enjoyable experience. Here's the SUPboarder back to basics guide for SUP gear –  kit for SUP racing…
When racing you'll want to make sure that your board is set up correctly – to go as fast as possible in a straight line but still able to turn quickly when you need to for buoy turns, and that you carry the bare minimum which will be easily accessible while paddling, stopping is not an option at the sharp end of a race!
Board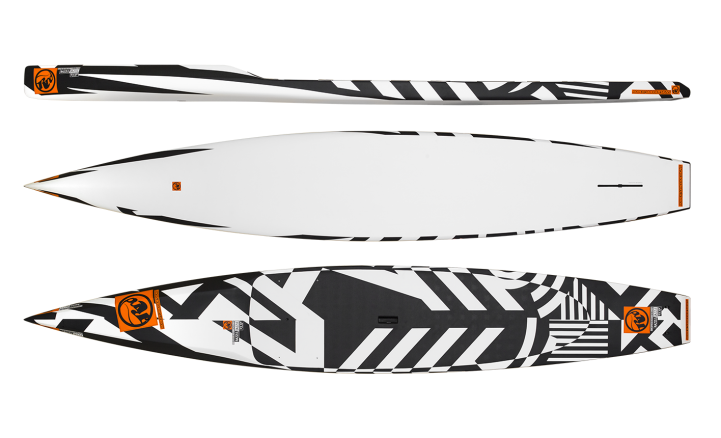 A great paddler will be fast on any board but if you want to be competitive your board will be long and narrow.. Races tend to be organised around two standard race board categories, 14′ boards and 12'6″ boards and in those classes it's unusual to see anything line up at the start that's wider than 28″. If you don't own a race board then don't worry, most races will have a separate class and sometimes a shorter distance for those simply wanting to race their mates or just paddle somewhere new. Bigger events will have prizes for all classes so you could still walk away with some goodies, if you're fast enough.
Fin
If you can change fins then choosing the right fin can make a big difference to your race. Fit one that is appropriate to the course. Bigger can be better as it will aid with tracking and let you put more strokes in on each side before swapping but shorter could be faster in some situations as Dr Bryce Dyer found out on the River Axe. A fin with a less aggressive leading edge angle will let weed slide down it and away and is perfect on many courses. If it's an open water race then a downwind fin, long with a narrow base could work well and if it's a shallow course then a shallow fin, maybe even a plastic one, could be the fin of choice.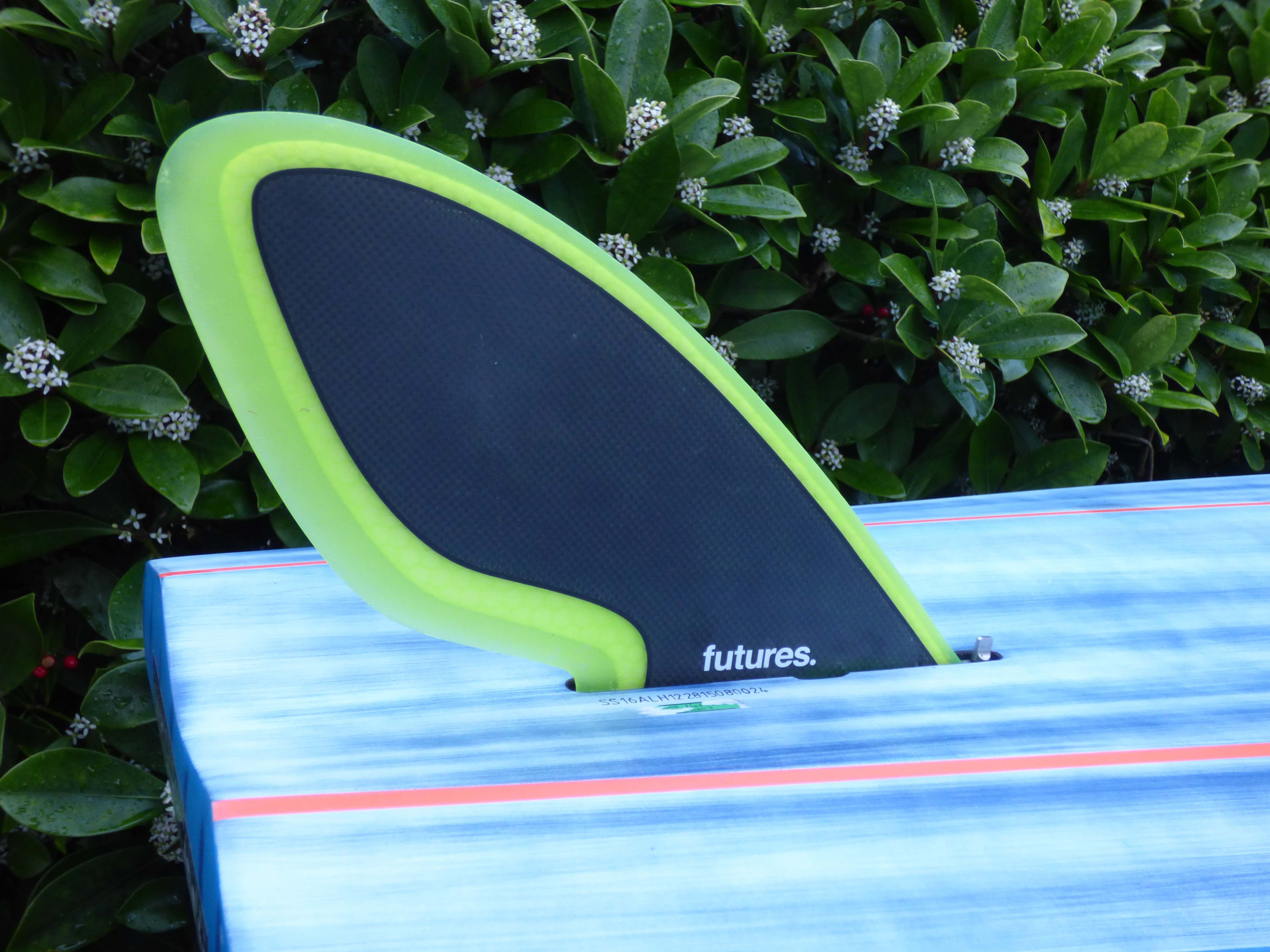 Leash
Leave the straight leash at home and coil up. A coiled leash will stay out of the water which means it won't be slowing you down and it won't catch on anything. Attach to your ankle, calf or increasingly popular to your waist and make sure it's not too long so it doesn't get in the way for step back turns!
Paddle
Any paddle will do but there's a good reason that experienced paddlers invest in good paddles. Weight. The difference in weight between a cheap alloy paddle and even a 'cheap' carbon paddle can be staggering. As you'll be moving that mass on each paddle stroke it makes sense to bring your lightest paddle with you, if you have a choice. Racers tend to use longer paddles than you'd expect but one of the world's best paddlers, Connor Baxter might be responsible for a change in attitude after his recent interview which you can find here.
Water / Food / Car keys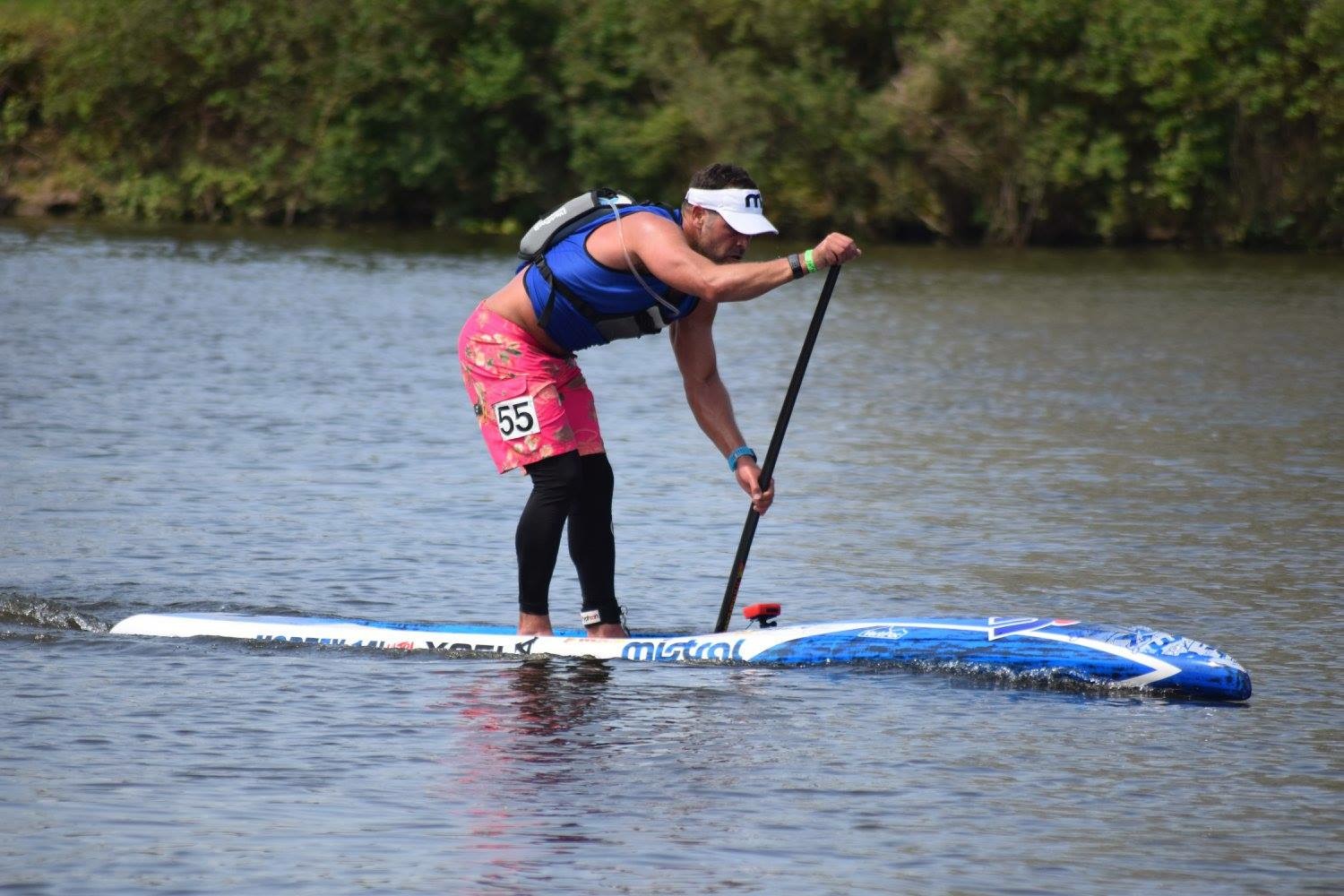 Race boards are the thoroughbreds of the SUP world and have little concession to carrying cargo so, if the race is long enough to warrant hydration then a bum-bag/waist pack or hydration pack is the way to go. There are any number of packs for other sports, for example Camelback who also make some SUP specific packs but the racers choice at the moment seems to be the Vest Pac. If using a bum bag that will hold a water bottle then make sure the bottle can be secured and released easily. There's nothing worse than going for a swim and losing your only drink at the start of a long event!
Clothing
Clothing choice is important whatever the weather. Overheating will reduce your performance and may result in taking a 'tactical swim' to cool down. Dress so that you feel slightly chilly on land before the start. When you've had a warm up on the water you should be at a good temperature to race and not get cold.  Increasingly racers are using compression clothing, particularly on their legs.
You won't see top racers in sunglasses for the simple reason that they are prone to fogging up when working hard, instead many will wear visors to shade their eyes from bright sun, or keep the rain out of them. A good visor will also wick sweat away from your eyes and down to the end of the peak.
Thinking about your kit before a race could mean that you not only make it to the finishing line but also enjoy the experience too! A smile is just as important as your kit. Even the top racers will be there at the finish cheering on the rest of the fleet, so even if it's tough, keep going and get a bigger cheer at the finish!