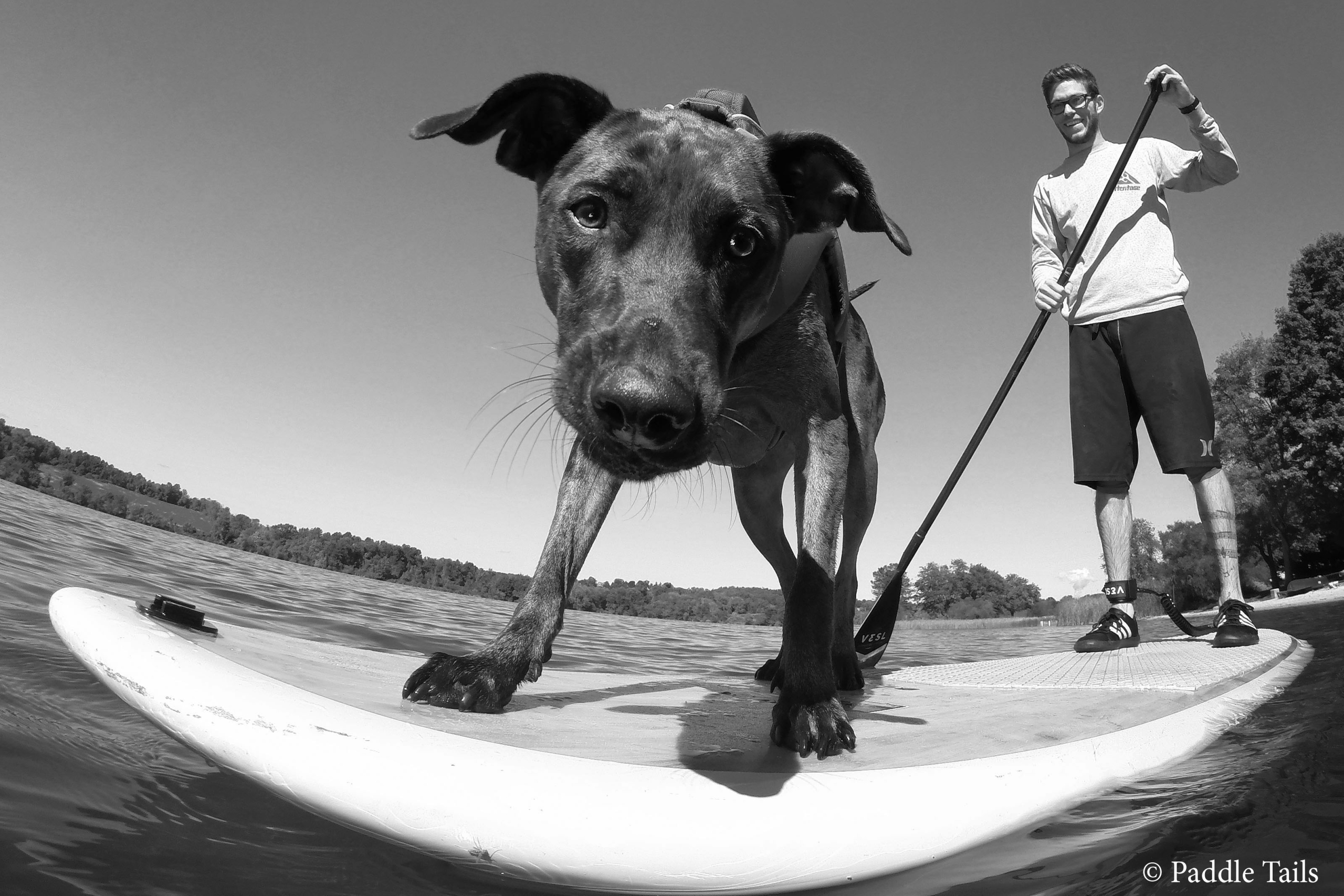 Paddle Tails book review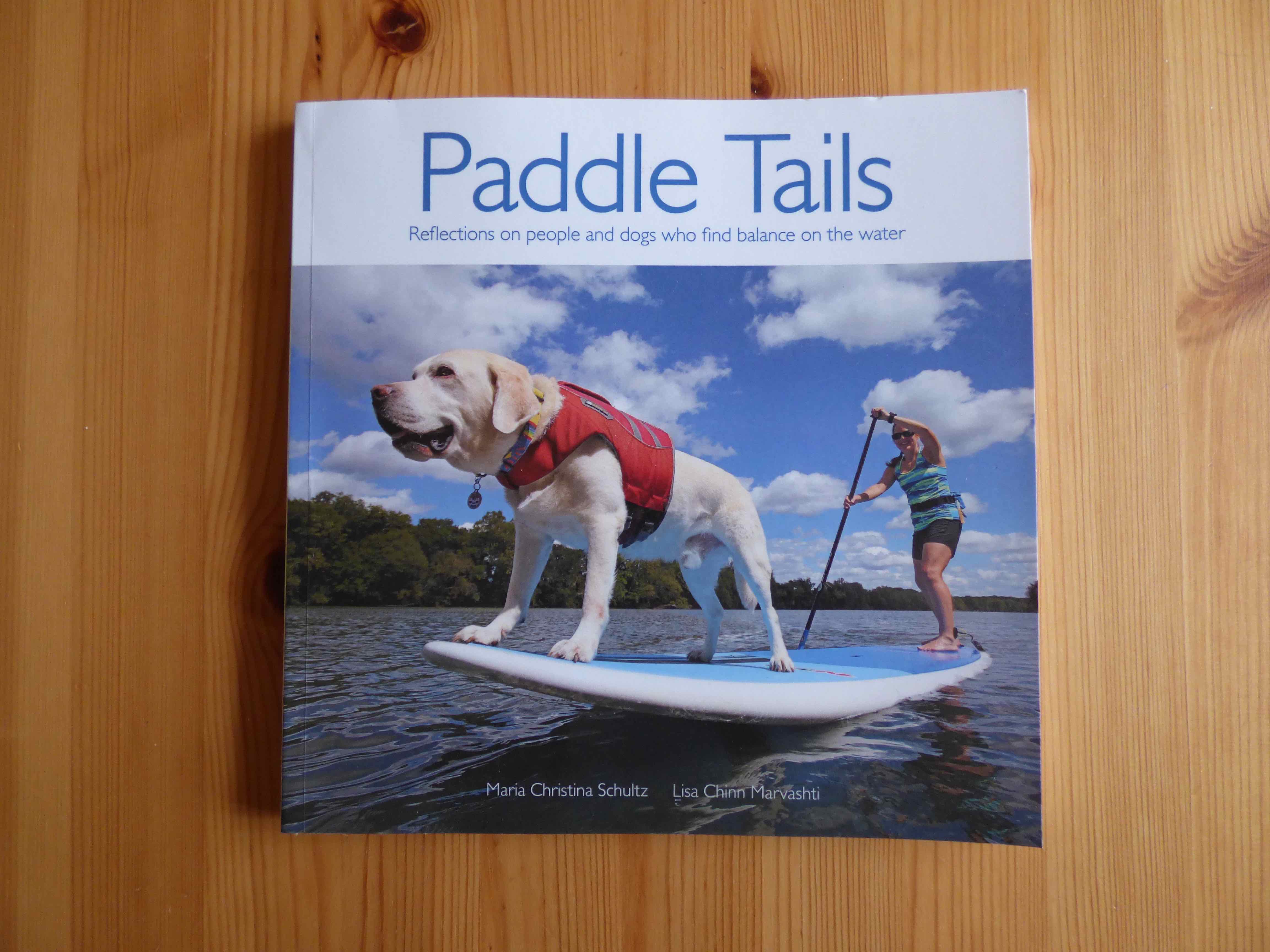 Occasionally we like to sit down with a coffee and grab a book, and as one of the team has a healthy obsession with his labrador, Paddle Tails was an obvious choice for a non-paddling afternoon! 
Paddle Tails is a short collection of stories from people who paddle with their dogs that has been put together by Maria Schultz and Lisa Marvashti following the success of Maria's first book, 'How to SUP with your pup' and the canine / paddler interactions she has had since. This isn't a guide to getting a dog, or in one case a cat, onto a board, Maria's first book handles that, this is a sharing of experiences.
It's a very easy read with 13 chapters over just under 100 pages starting with Maria's own tail about her second dog, Kona and it will strike a chord with anyone who has, or wants a dog. Maria's own story about Kona and Riley, the original SUP with a pup, will raise a smile with anyone that has introduced a second dog into a single dog home.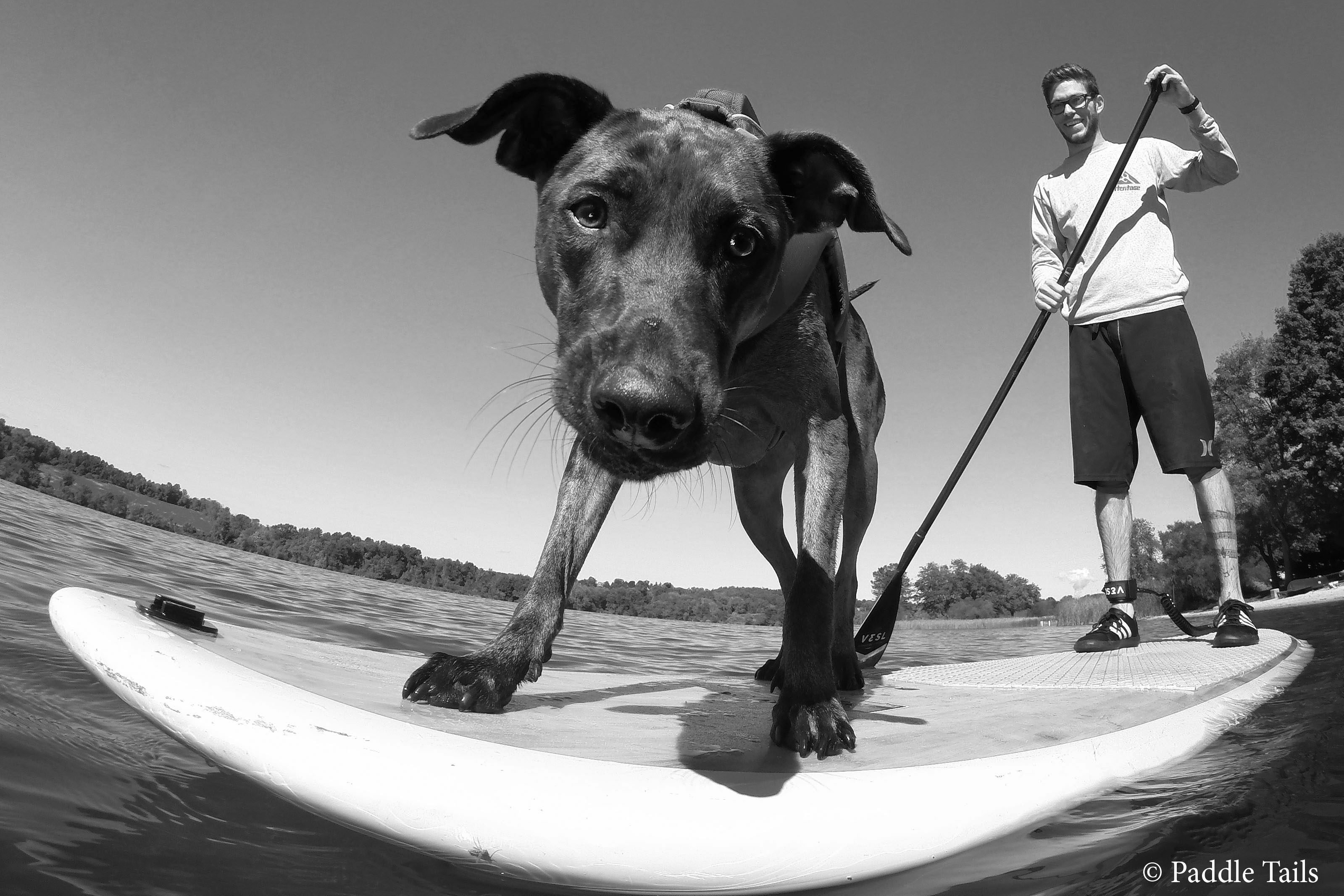 But this isn't just a book about dogs. It is as much about people and our relationship with water. Dogs are the common theme running through the pages; rescue dogs, a three legged dog, small dogs and a frankly massive dog all get together with their owners to get time on the water. And it's the people that make this an interesting read. If you pick this up then you're likely to identify with why people want to be on the water particularly if for any reason you've let things get in the way and haven't paddled for a while.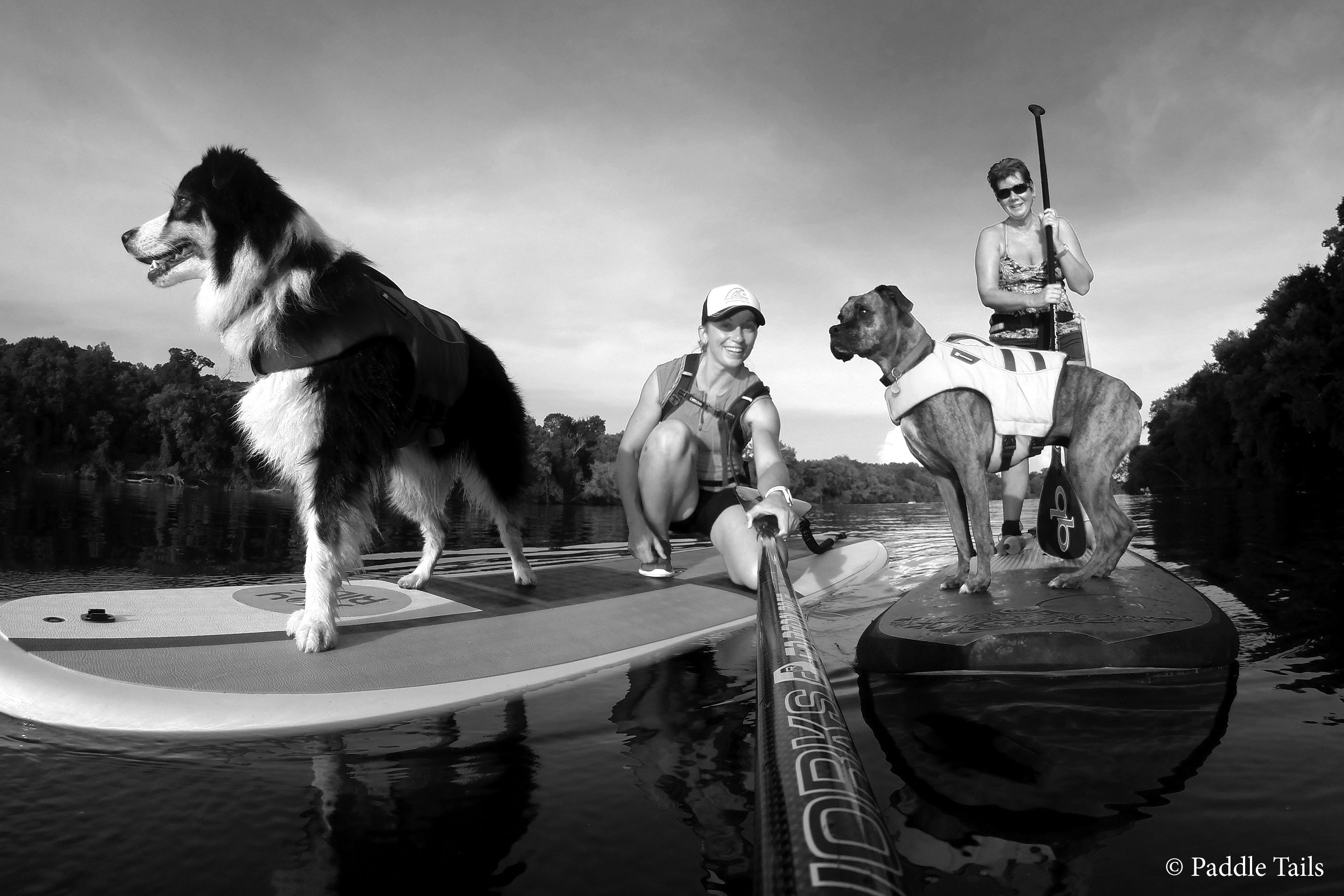 'Paddle Tails' and 'How to SUP with your PUP' are both available from Amazon in various formats and Maria's How to Sup with your PUP Facebook page is a great place for SUP dog interaction.