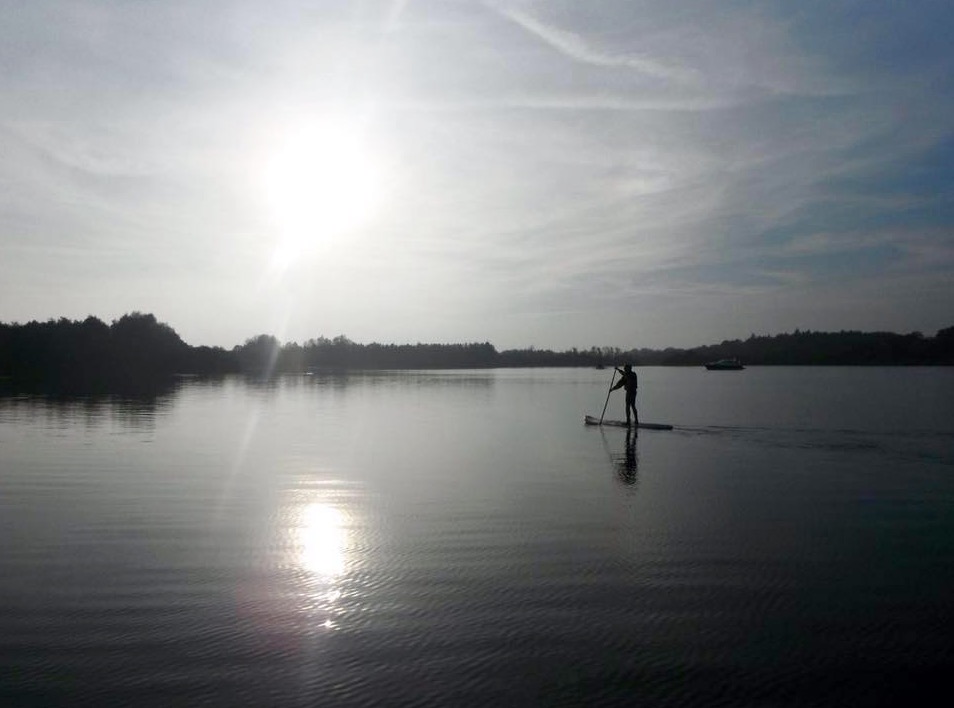 Clubs and schools are the backbone of SUP in the UK, encouraging people onto the water for the first time and supporting them to get more out of their SUP experiences. In this, the fourth in a regular series on the UK club scene, SUPboarder sat down with Steve Barraclough from Norfolk Stand Up Paddle Club to talk SUP;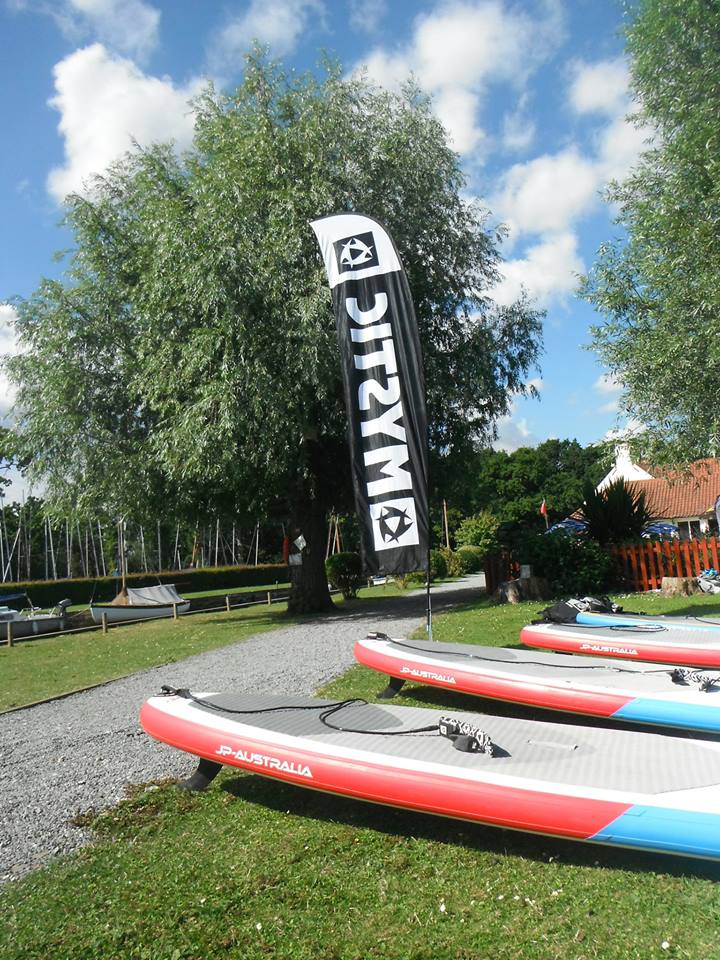 SB / Lets start with where the club is based and how it started?
Steve B / In the summer of 2014, whilst sitting in a beer garden enjoying a tasty Norfolk Ale chatting to some friends overlooking the banks of Hickling Broad I thought to myself; why don't we see any paddleboarders on the Norfolk Broads? As a consequence of that Ale the Norfolk Paddle Co and its affiliate the Norfolk SUP Club were born with the company formed on December 31st 2014.
The Club is based on the banks of Hickling Broad, a haven for wildlife and one of the largest expanses of water in Norfolk. Offering some crazy 'inland' downwinders to hidden flat water dykes and miles and ,miles of reed bed.
Our Club House is the Pleasure Boat Inn, a traditional waterside pub with all the facilities a club could ask for.
SB / and has it changed much since then?
Steve B / We have quickly become Norfolk & Norwich's premier SUP Club, Shop, School and rental centre. We have achieved this purely with our on the water presence, and our willingness to let anybody from any walks of life to have a crack at SUP in a safe, controlled environment.
SB / Where are you based and what's great about paddling there, what would bring other paddlers to take a look at the area?
Steve B / Home to us are the stunning Norfolk Broads. A majestic maze of waterways, hidden dykes, rivers both tidal and non and vast broads such as Hickling Broad.  Hickling Broad is one of the largest expanses of water in Norfolk and a haven for wildlife enthusiast's. Thanks in part to the century's old bridge at Potter Heigham, the big river traffic can't reach Hickling which makes it an ideal place for SUP. Due to its size and location, the prevailing south westerlies offer the opportunities for some epic inland downwinders. It also has miles and miles of hidden dykes, reed beds and streams that you can spend hour after hour exploring, making it great for touring. Certain parts of the broad are totally sheltered and relatively shallow which makes it the perfect location to learn.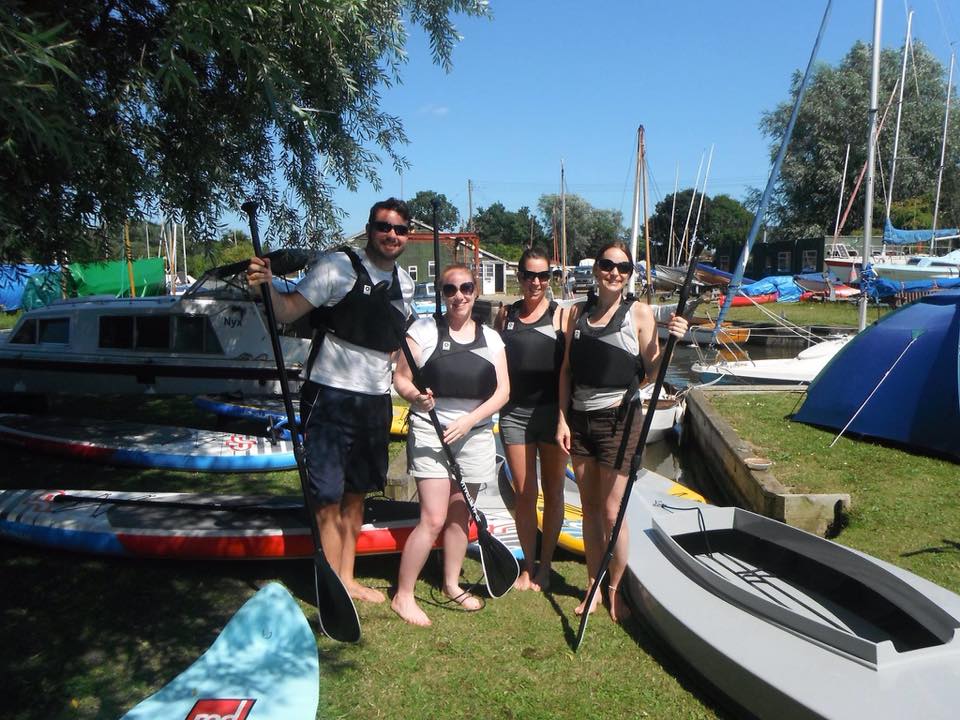 SB / Tell us some more about the club and what do you get up to?
Steve B / The club runs 12 months of the year with the aim to get out on the water at least once a week come rain or shine. During the winter months we operate over weekends and through spring and summer we run on a Thursday night and a Sunday morning. As a club, we like to get out and explore. We don't stick to one location. So every meet is usually some place different across the Broads network.
We run social paddles, races, try SUP events, SUP Fitness and from 2016 onwards we are looking at tackling Yoga and SUP/BIKE/RUN events.
We have organised river cleans on our boards, open days to the public and SUP exhibitions to boost our profile.
To join our club as a member without a board it is £120per person per year.
With a board it is £65 per person per year.
SB / How much does your location lead the type of paddling that members do?
Steve B / It's quite variable, as we are on the inland rivers but the large open expanses of water offer something different as well as the Tidal flow on the Yare. We are also only 3 miles from the coast at Sea Palling which is renowned for its surfing & Kitesurfing and a great place to have a go at a 'downwinder'
We are an inland club, however if the members wish to go to the coast- we go.
SB / What are the aims of the club over the next 12 – 18 months?
Steve B / Grow! double our current membership and continue to promote SUP in and around Norfolk.
SB / Is there anyone in the club that SUPBoarder should keep an eye on over the next season or two?
Steve B / not yet no… watch this space
SB / Do you paddle with anyone who particularly inspires other paddlers?
Steve B / Graham Ives- our very first member and the first onto the water and the last off.. He will SUP in any weather and any where… Hats off to him!
SB / What age range does the club span, youngest paddler and oldest paddler?
Steve B / Our current youngest member's are in the mid 20's age range with our oldest in the 60's.
SB / How would you describe yourself and role in the club?
Steve B / I am the founder of the Norfolk SUP Club and Managing Director of the Norfolk Paddle Co, its parent company.
I am out on the water with the club members every week and am active in running the club on a day-day basis.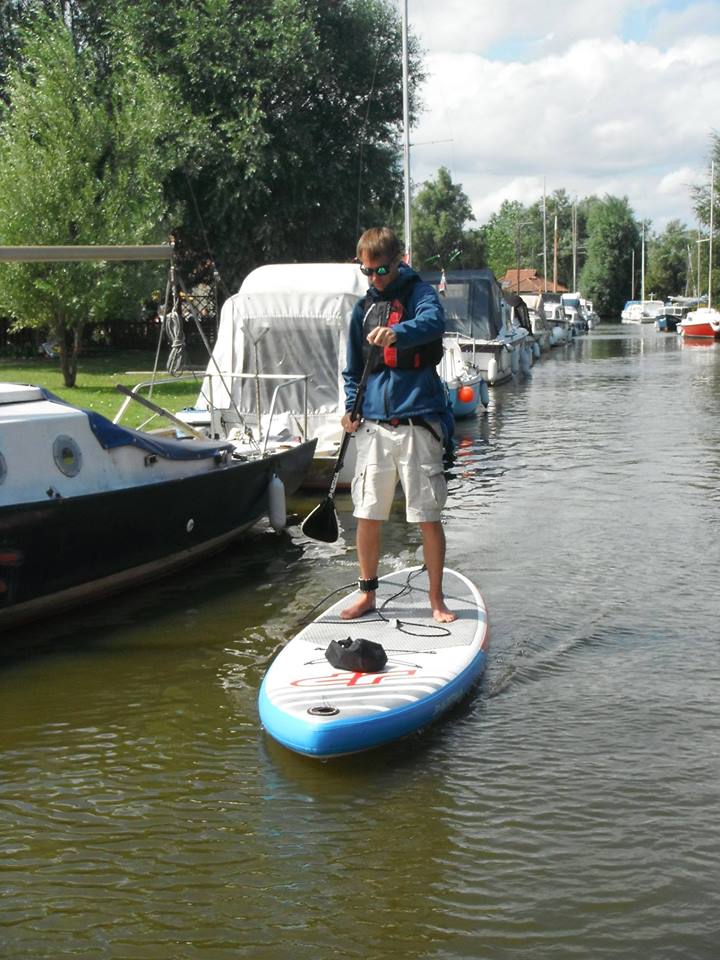 SB / What got you into SUP and when did you first get involved with the club?
Steve B / I have been fortunate enough to work within the watersports industry since I was 17 years old. You could say this is all I know. Having worked overseas and managing large activity holiday resorts in places such as Greece, Egypt, Turkey & France it was a no brainer to bring what I have learnt back to Norfolk with me when I came 'home' in 2013 after 15 years in the sun.
SB / Do you have any affiliations to a particular brand, what kit do you use?
Steve B / We have a very strong relationship with JP-Australia. The boards are fantastic as is the support from the guys that work there. We are proud to have such a marquee brand within our club.
The mainstay of the club boards are the AllroundAir inflatable SUP boards. They offer everything and are light, strong and durable and look great. They are our biggest seller along with the SportstAir also from JP-Australia.
We also have a couple of Hybrid's, Fusions and more all available to members if required.
We have also just signed up Naish, and have a couple of Air Nalu 11' on our books..  watch this space…
SB / Is there club kit available for new paddlers to try?
Steve B / Yes we have a pool of boards that belong to the club 10 in total. these are for everyday member use. We insist on Buoyancy Aids and leashes whilst on club equipment.
SB / Do club members have any other sporting aims, for example triathlon or SUPBikeRun?
Steve B / Yes, they share the ambition of the club to tackle all aspects of SUP.
SB / If you had to describe the club as a food item what would it be and why?
Steve B / That very first Turkey, lettuce & Cranberry sandwich made from your Christmas dinner leftovers… AMAZING!
Norfolk and broads are an area that can give a lot to a paddler as the rapid growth of this club shows. The club can be contacted through their website and Facebook pages and if you paddle with them around Christmas keep an eye on your sandwiches!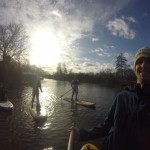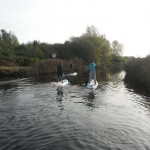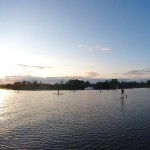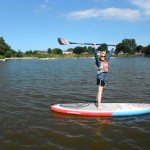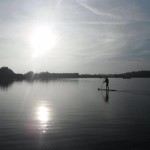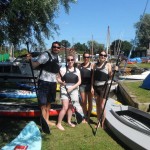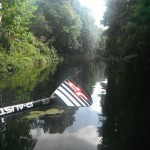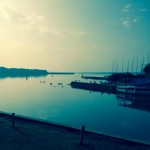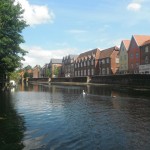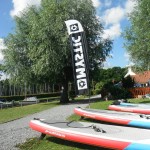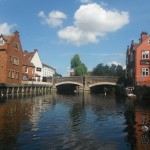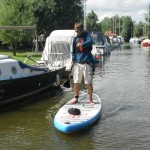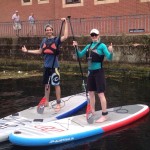 If you would like your local club to feature in SUPboarders 'Club Focus' series then please get in contact with us here via our Contact us form or email Chris Jones at chris@supboardermag.com.