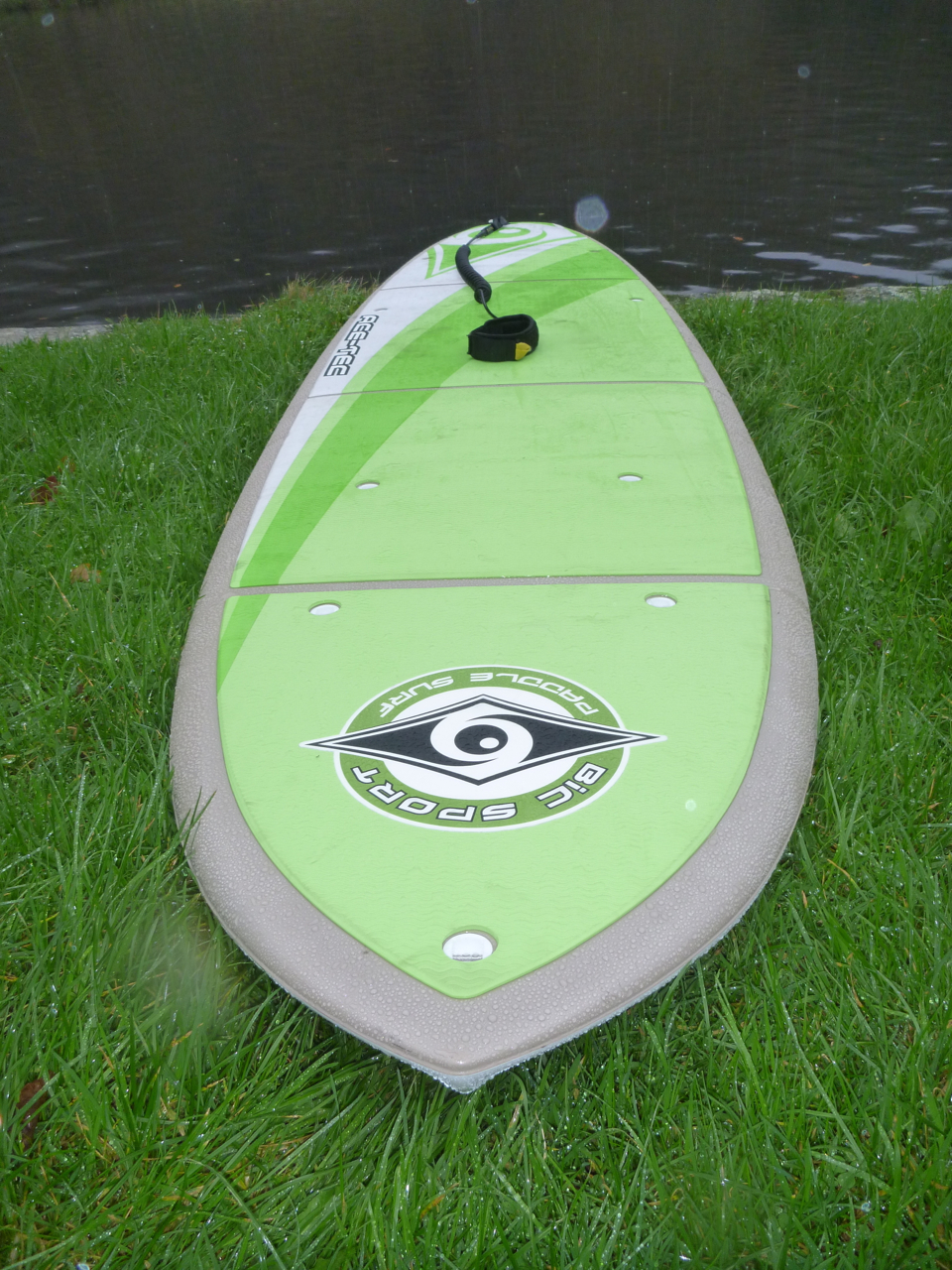 BiC Ace-Tec Cross Adventure 11′ £799
Super stable European designed and built, do-it-all utility board. Go exploring on this and take the family too.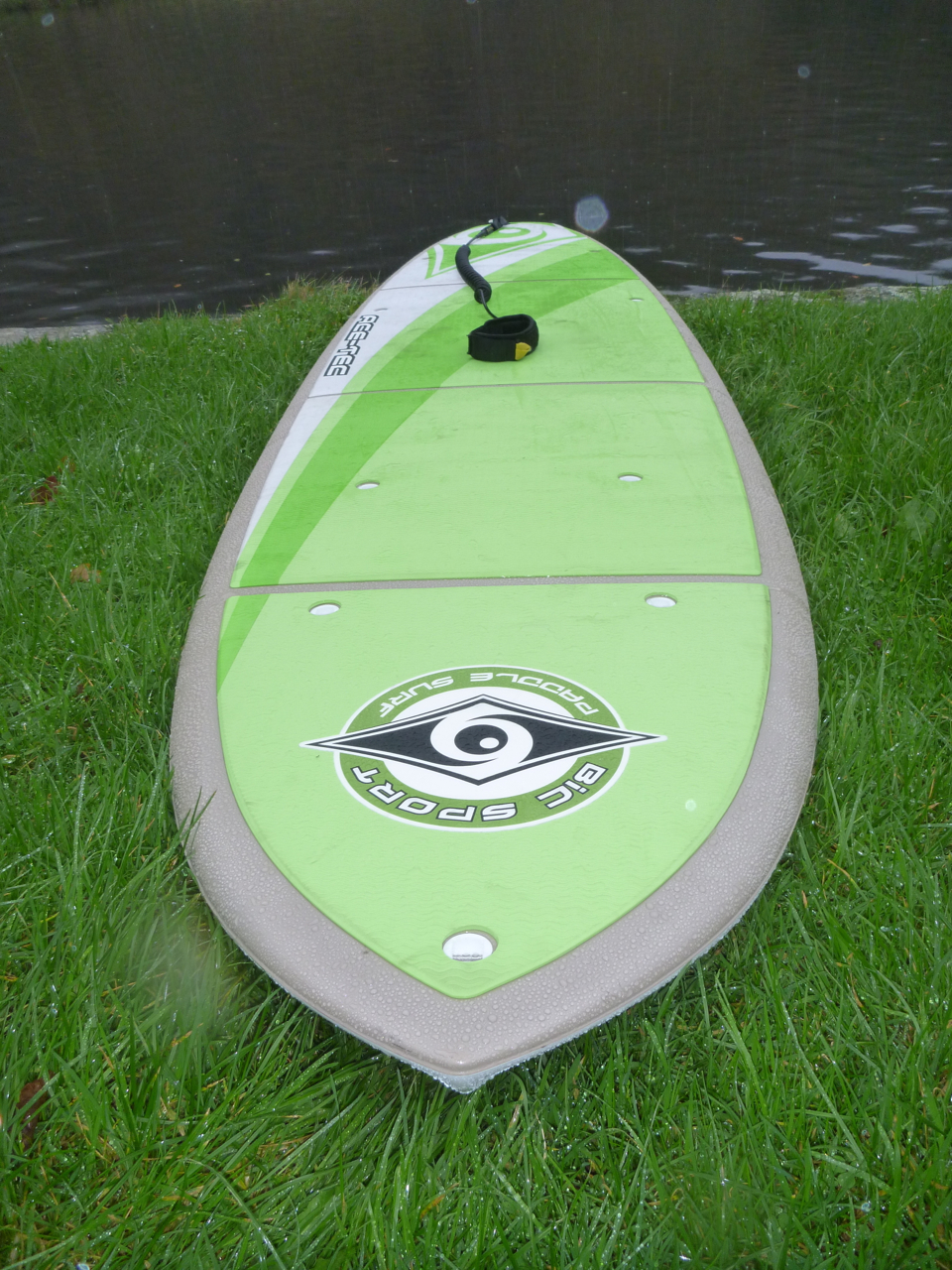 The Ace-Tec Cross Adventure is a cruising / touring / fishing / utility SUP. On top it has a full length deck pad, recessed plastic carry handle and 10 cargo tie downs, 5 front and 5 back. The deck pad is a bright green with the deck sections that are not covered by the pad in a bronze finish. The hull is finished in white and shaped to give a displacement nose fading to flat and finishing with a single US fin box. No fin was supplied so a Futures keel, flat water fin was put in for the duration of the test.
About BICSUP
BIC are a huge European manufacturer of all things watersport. Founded in 1979 they released their first SUP in 2008 (the Jungle) and have shipped over 30,000 boards since from their production facility in Vannes, France.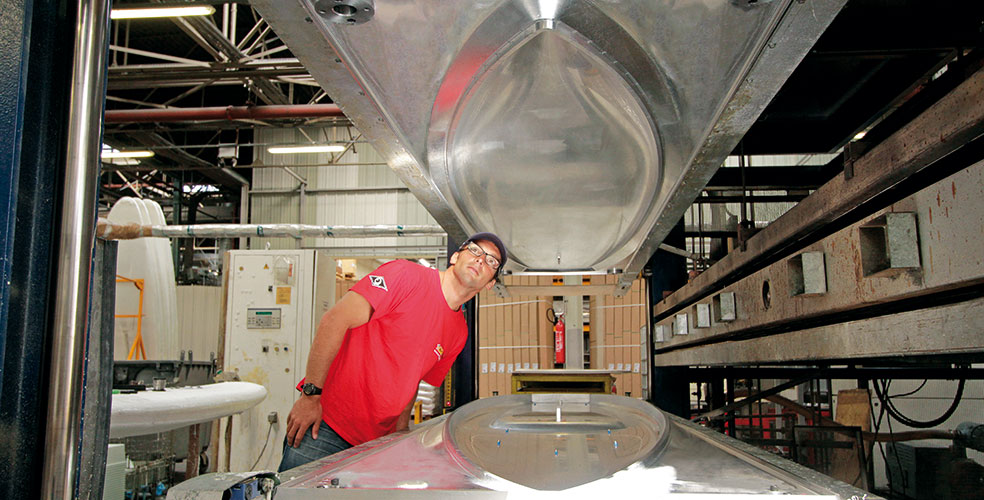 Board details:
Length        11′
Width         34″
Thickness   5″
Volume      260l
Fin set up  Single US Box
Weight       15.5 kg
In use this is an easy board to get on with. The taper to the tail gives a lot of stability for step back turns and the 34″ width means that moving around the board is stress free, even with my high centre of gravity trimming the board front to back was uneventful.  On a local flat water paddle, glide and tracking were good for this length of board, the displacement nose moving water cleanly to each side. When standing mid board the nose creates a 'W' shaped bow wave under power, stepping back a little raises the nose enough to give an almost silent ride, particularly useful if looking out for wildlife.
The board doesn't feel heavy and the handle is comfortable for carrying short distances.
The board that SUPboarder had for test had obviously been around a bit, the deck pad showing signs of use and some marks which are to be expected of a board used by the media. However the deck and hull were pretty much unmarked, a testament to the tough construction of the Ace-Tec. The board is made around a polystyrene blank with impregnated fibreglass layers around it, what differentiates the Ace-Tec from many boards is that outer, tough layer. The last stage before finishing sees the board 'moved to a mould containing two prepared thermomoulded ASA finishing sheets. The mould is pressure-sealed, then cooled, the finished product extracted and sent for finishing' – source the BiC website.
SUPboarder verdict
At 11 feet long and 34″ wide this board is fractionally longer than the industry 'standard' of 10′ 6″ x 32″, probably the most popular board size around. This gives it a little more glide and a lot more stability, the extra 2″ has no noticeable effect on speed but is the main reason this board is so stable. The extra volume means that carrying a load, be that family, dog, camping gear of fishing equipment, is no problem. This is one board that, if SUPboarder had small children to take paddling, we would not hesitate to take out on rivers or on coastal paddles.
After giving the CROSS Adventure back the price dropped to £799. Where the original price of just over £1,000 did seem a little high when compared with all-round boards in the 10′ – 11′ class, the new price brings it in line with a lot of similarly sized boards. With enough tie downs to accommodate any load, a full length deck pad and it's bullet proof construction the BiC should make the short list for anyone looking for a truly robust, versatile board that they don't have to worry about.
Pros:
Build quality, robust, stable.
Cons:
Colour scheme is a bit 'Euro'. 
Overall
A robust, versatile and stable board for any ability. Its long-term durability justifies the extra cost.
Test Rider details:
Height : 1.93m
Weight : 100kg
Ability  : Intermediate
Test rider – Chris Jones / SUPboarder
More details on the Cross Adventure can be found on the BiC website. To compare the Cross Adventure with other boards check out the SUPboarder Equipment Guide.