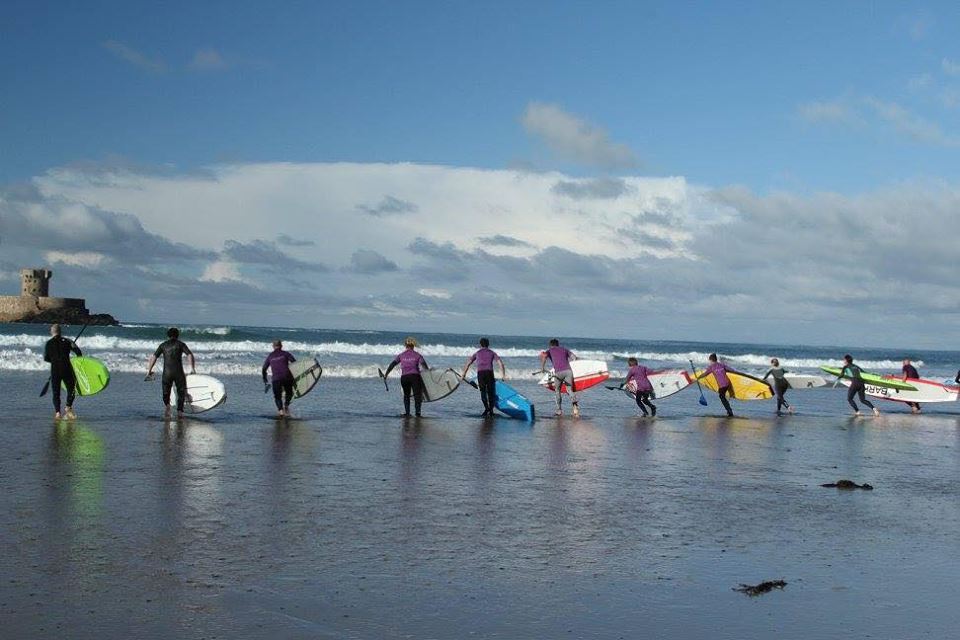 Hot on the heels of the Battle of the Rock the Jersey Paddle Club have announced the dates for their winter series and have included a new class to encourage more entrants. If you are interested in the most southerly UK winter series read on: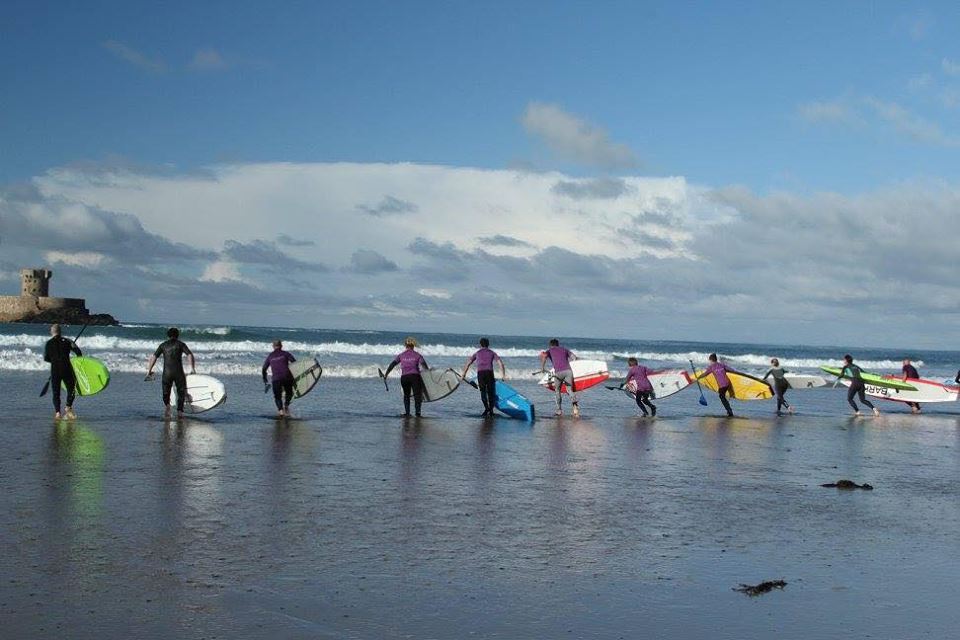 The JPC winter series will be made of 9 races. You don't need to all 9 but the more you do the more chance you have of finishing the series with the best score. Your top 5 results at the end of the series will be calculated to form your series total.
This year the JPC winter series includes an OPEN class designed for new or old paddlers with fewer laps or shorter distance so as not to break people but to encourage them to come back and race again.
Divisions in the OPEN class are as follows;
Men's race board
Ladies race board
Mixed class fun board – surf board shape under 12ft 6'
Boys race board 12ft 6' – age 11 – 17
Girls race board 12ft 6' – age 11 – 17
Mixed groms 10ft 6 – age 6 – 10
Boys prone – age 11 – 17
Girls prone – age 11 – 17
Ladies Surf Ski
Open class rules
1. Entry will be £5 unless a member of the club in which case entry is FREE.
2. Men's and Ladies race board division is 14ft and under.
3. There will be a total of 9 races in the winter series with your best 5 scores being counted.
4. Anyone can enter the OPEN class with the following guidelines;
If you start the series in the OPEN class and find it's not challenging you enough then you can move to the ELITE class, but once you move you must stay in the ELITE class for the rest of the series.
An ELITE racer can move to the OPEN class but must decide to do so after their 1st race in the ELITE class. Any ELITE racers wishing to move must notify one of the committee at registration of their 2nd race.
5. Groms will race a short sprint course with a small beach run.
6. Course distances/laps will be reduced for the OPEN class.
7. Leashes are mandatory for all SUP divisions
8. You must cross the finish line holding your paddle (SUP/SKI only)
9. Depending on number of entrants the start maybe staggered by division
• The race venue will be confirmed 48 hours before race day to guarantee the best venue.
• Times stated below is the race start times.
• Registration opens 1 hour before race start time for 30 minutes – normally in the car park at the race venue. All competitors must register prior to the race start to be included. No late entries will be accepted..
• Entry is free for club member and £5 per race for non members payable at registration
• Race briefing will be on the beach 15 minutes before race start
• Race distances and laps will vary for ELITE and OPEN classes
• Leashes are mandatory at all races for SUP – no leash = no race
• Race courses must be completed as described at the briefing. Failure to complete the course correctly will result in disqualification. This decision will be made by the beach marshal.
• You may only paddle on your knees for 5 strokes before you must stand up and paddle. Paddling for more than 5 strokes may results in disqualification unless it was deemed necessary for safety reasons. This decision will be made by the beach marshal.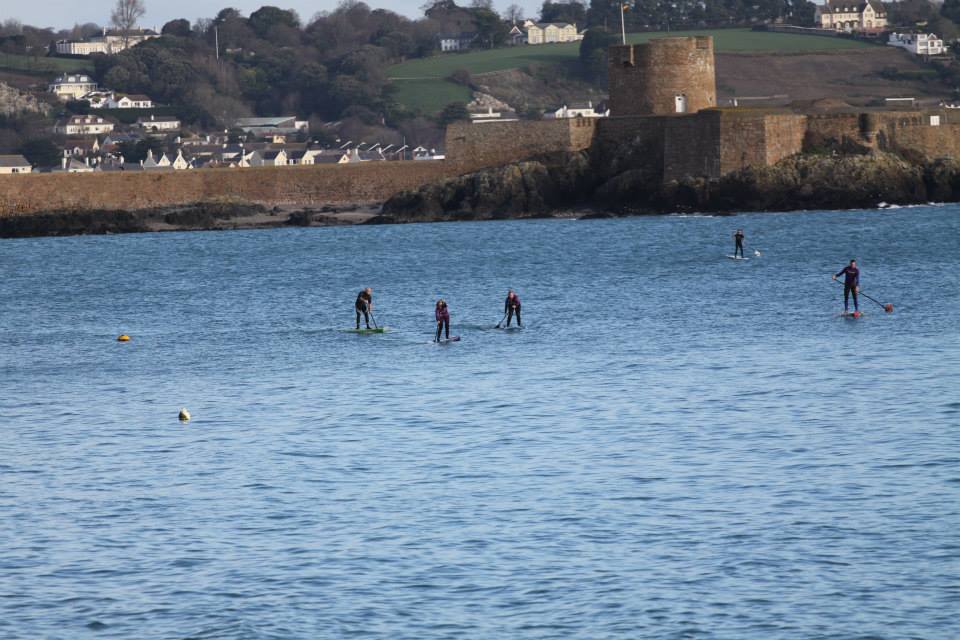 The JPC winter series races will be held on the following Sundays:
Race 1 – 8th November @ 15:00
Race 2 – 22nd November @ 15:00
Race 3 – 6th December @ 15:00
Race 4 – 20th December @ 11:00
Race 5 – 3rd January @ 11:00
Race 6 – 17th January @ 11:00
Race 7 – 31st January @ 11:00
Race 8 – 14th February @ 11:00
Race 9 – 28th February @ 11:00
Alternate date in case of cancellation due to weather will be 13th March @ 11:00
Locations will vary depending on conditions and more details can be obtained from the JPC Facebook page.
Surf series
JPC aim to run 3 surf events during the winter and it maybe that they combine a race and surf event in the same day. They will try to announce the date of all surf events 1 week prior so we can make sure that the conditions are perfect for SUP Surfing so everyone can have the most fun.
There is a lively SUP scene in Jersey and this winter series should build on the success of last years events. Look out for race reviews here on SUPboarder.