Early on Saturday 22nd August 2015 the SUP community started to gather at the Queen Mother Reservoir near Windsor for the second SUP Armada, a full day of SUP events culminating in an attempt to break a Guinness World Record for the largest SUP Parade.
On site Dan Charlish and his team were busy from too early o'clock getting things ready for the 10 am start, when SUPboarder arrived just after 9.30 there were already stands from Naish, Starboard, JP, Red Paddle, RRD, Fanatic, Jobe, Kialoa, Chinnock, Hamboard, BSUPA, and VR.
On the water the Starboard team had their SUP Polo pitch set up, Naish were busy inflating boards for their Sprint event and there were a number of demo boards from the supporting brands all ready to go including XL boards from Red Paddle and Fanatic.
With the temperature already in the high 20's we were keen to get on the water, after registering and picking up PFDs from the organisers. our first stop was the SUP Polo taster session with a quick swim to cool down. SUP Polo could be the most fun on a SUP board, ever. Then onto the RRD stand where we picked up two new inflatables and a couple of paddles from Kialoa to sample the atmosphere on the reservoir. It was great to see so many first time paddlers out taking advantage of the sunshine and perfect conditions, lots of chatting and laughing, particularly near the SUP Yoga session where (attempted) headstands seemed to be the order of the day, hopefully not disturbing those concentrating on the most relaxing aspect of our sport.
At 14.00 it was time to get everyone together for the world record attempt, Dan clearly explained what we all had to do and the safety precautions, the 1 mile course had been laid out the day before with neon orange buoys and all paddlers had to complete it anti-clockwise after checking in with the scrutineers on one of two pontoons and finishing between two large green buoys. Simple enough if it hadn't been for the increasing breeze blowing across the course.
Two hours later, and after some quick thinking from Dan and his team to get more people on the water, including staff from the Dachet Water Sailing Club the announcement was made… a new Guinness World Record of 268 paddlers! Cue Dan with the champagne.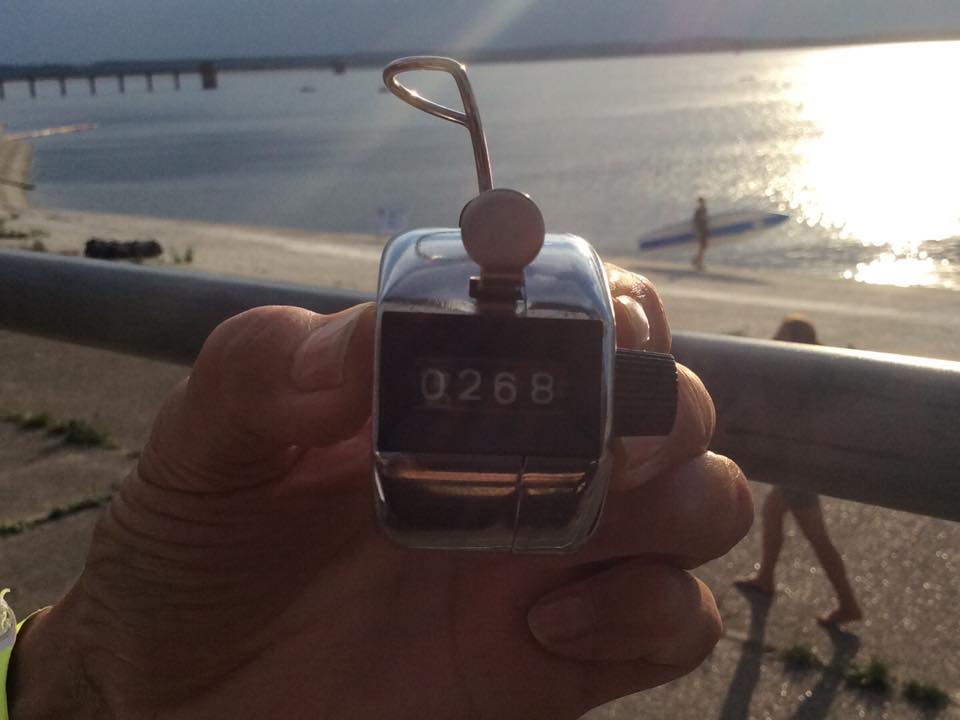 A great day out for all and the SUPboarder team were pleased to be a part of the event raising money for three worthwhile causes, The Big Stand, Snow Camp and the Andrew Simpson Foundation.