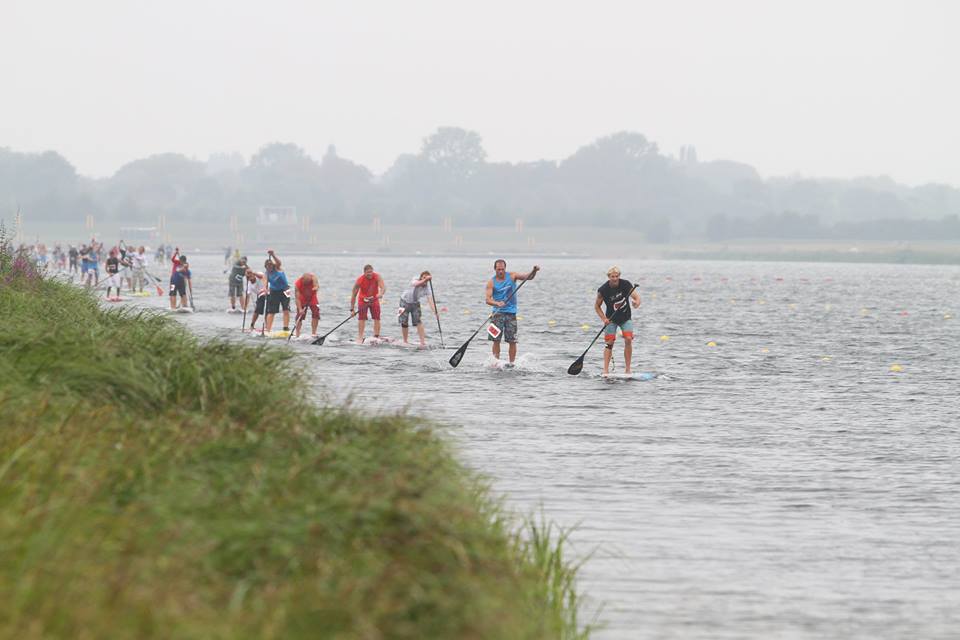 Now in it's third year the British SUP Club Championships has consistently seen over 100 paddlers hit the Olympic Waters of Dorney Reach to compete to be the UK's top club in 2015. Sam Ross shares his thoughts on the day's events with SUPboarder: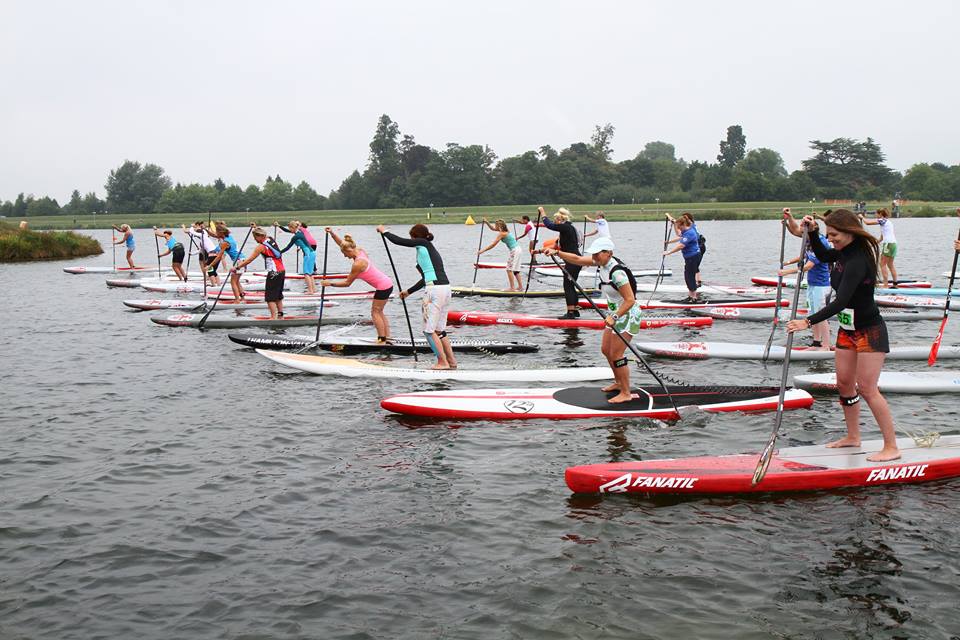 An event which has traditionally celebrated the diversity of clubs from junior to veteran and added in a few team formats as well, it was the first major UK event to bring in broad sweeping age catergorisation.
What's new;
For the 8km main event we still see age categories but this year the Youth fleet goes up to under 21 rather than just under 18. Also following a successful season of Junior Racing in the UK the Junior's event adds to the club'c overall standing but also stands alone. So a club will become the inaugural Junior Club Champions! This could benefit many more commercially based clubs who focus heavily on juniors but have very few adults on the books.
Team Racing
The usual post lunch activity, this has normally been in a traditional relay format; but for this year, club's will be asked to put their team's on the same board as they race XL boards in male, female and mixed formats.
SUP Polo
This year's SUP club championships will have the inaugural British Club Sup Polo Champs. Having toured the UK the Starboard SUP team will be there with their inflatable pitch, paddles and goals for the three aside tournament.
The Holders:
Last year BaySUP took the title for the second time, dubbed the UK's biggest SUP club this south coast based team boasts a huge number of the UK's fastest paddlers in most ages and categories. So will they make it three in a row? The last two years they have only won by a single point and many of their paddlers have elected to head over to the 11 cities early. However last year winning the novice race was key which BaySUP did. If they still have keen novices coming through then their strength across the board could still see them take the top spot.
Bray Lake came 4th two years ago and second last year, both times by a single point! They have always been the bridesmaids at this event but their club must be one of the largest if not the largest in the country. Bray ha many top paddlers, some of the UK's best Juniors and also a huge number of new and experienced female paddlers. If they can put the numbers on the track then they must be one of the favourites for the top spot. Watch out for Bray in the team event, SUP Polo and the Junior Event they could come away with multiple trophies.
Wet n Dry came third last year and were the events over achievers. They weren't the largest club with only ten fielded they overtook many larger clubs to take the third spot on the podium. This year their club has gone from strength to strength often putting 20-30 paddlers out on regular club nights. They have the numbers but will they be able to fight off the new challengers.
The Returners:
The first to mention would be the return of Waterborn. This Devon club were close runners up in the first year of the event but failed to assemble a team last year. Under the new lead of Crispin Richard Jones, the Waterborn team boasts many of the UKs top paddlers and they have also been making efforts to build their SUP Polo skills before the event.
Lagoon Watersports missed out on the podium by one point last year so will be hungry to go one better. They have an XL board on site and Hove Lagoon is ideal for their own version of SUP Polo so they will be well on track to become the UK's first champions.
Shore Surf Club is the UK's oldest surf club and has also been the club that has posted the widest range of ages on the course. Filling Youth to Super Veteran classes. It's unknown how big their team will be this year but if they mobilise well they will want to stay ahead of clubs like Wet n Dry and Lagoon who pipped them last year.
There is strength away from the South Coast as well. Central SUP and Suffolk SUP have always carried low points in their lower orders as they haven't filled the score sheet. Suffolk have the UK's no 1 Junior Female in Lottie Smith who will be hoping to captain their club to Junior Victory.
Central SUP could tick every box from novice, junior and elite but will need the numbers if they want to challenge.
Blue Chip must be the hot favourites for the SUP Polo title. With regular events in their local lido and with an experienced XL team they could well sweep up some of the other titles on offer even if they only have a small team.
Other clubs will need to boost their numbers to get in the top spots with great individual performances the last couple of years from Sunset SUP club, SUP 4 U Oxford and Action Van .
The New Kids on the Block:
The first is hardly a new CLUB in fact they are one of the most active in the country, depending on your definition of country. Jersey Paddle Club have it all from top Juniors, masters , Women and Youth Paddlers. Their first time to this event they will really shake it up amongst the top clubs and really mean that no one is guaranteed a podium. They will even be posting a Junior Polo team as well!
 St Ives Bay SUP Club couldn't have a more impressive first name on the team sheet with Ollie Shilston team GB Captain leading the charge. A new club from Cornwall these paddlers won't be making the journey to Dorney just to take part but take away some top silverware.
Then there are the clubs that could come out of the Blue. UKSA from the Isle of Wight have muted the idea of putting a team in as well as South Cerney. Perch Rock and SUP North then Fragapani SUP could well add to the contingent from Essex. Whilst there are big clubs like Active 360, Easyriders, Sup Gower who haven't entered before but could well cause an upset.
So we may well see a total change to the podium and will Bay SUP make it three wins on the bounce or will there be a new top club in the UK. Well this will be the toughest this event has ever been to come out on top and one thing is for sure we will see new UK SUP Polo Champions, Junior Club Champions and XL board racing champions.
You could make the difference!
Everything else you need to know:
In addition to the new events there is a full day of racing for all, whether you are totally new for racing or a hardened athlete your club needs you as presence means points, and points mean prizes!
So how does it work?
There are a series of events across the 29th of August including;
A crossover class Novice 5km aimed at those who have never raced before
An 8km race aimed just at those with inflatable race boards
An 8km Race open to any race board
A Junior Racing Series across the day
Team Mega Raft racing in Male, Female and Mixed Teams
The UK's first Club SUP Polo competition
All the race events allow competitors to gain points for their club with points being combined to give a club's overall standing.
The club's top 10 results will go towards their final results with further results counting in case of a tie.
The more people in a class the more points available and each class is split into a series of age categories.
There are a series of Junior Catergories, as well as U16, and U21s,  21-40, 41-51, 52-64 and 65+ all Male and Female.
Novice and Inflatable races are open age group as can have paddlers of any age, which means they will most likely be the highest scoring events.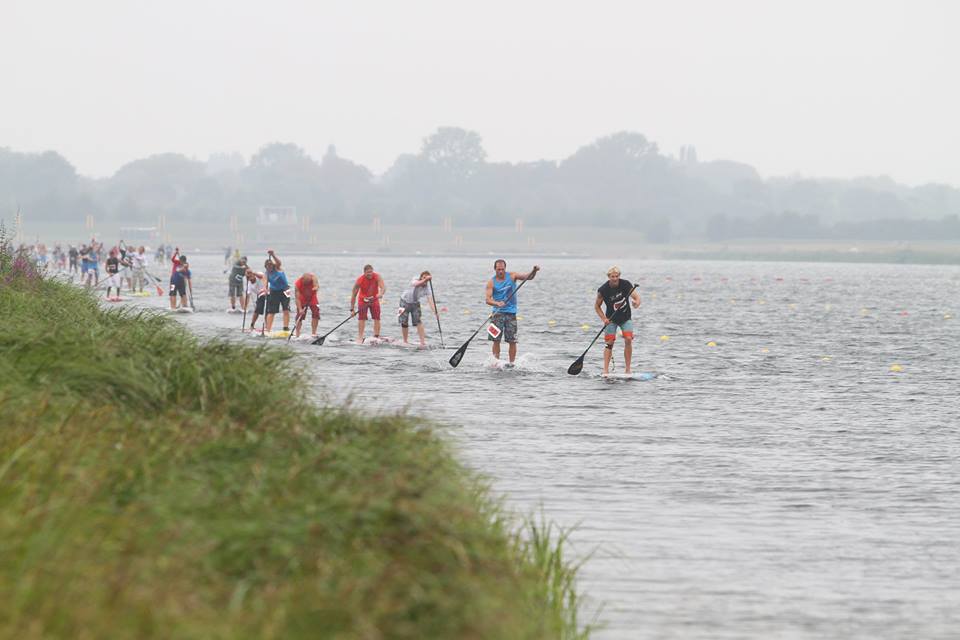 Event Schedule on the 29th of August
8:30-9:30 – Registration
10 am – Race Brief
Race Start Times
10:15 – Junior Race 1
10:15 – First SUP Polo Rounds
10:15 – Crossover/Novice Race
11:00 – Junior Race Round 2
11:00 – 2nd Round SUP Polo
11:45- Race Class Race

Men's 12'6″
Men's 14′
Women's 12'6″
Women's 14'0
Inflatable Class

14:00 – SUP Polo Round 3
14:00 – Junior Race Finals
14:30 – Mega Raft Team Races
15:15 – SUP Polo Final
16:00 – Prize Giving
Individual and Team Registrations
To enter SUP polo, you will need a team of three SUPers – this will cost £10 and you will need to book directly by calling Bray Lake Watersports on 01628 638860.
For the Mega Raft event, you will need a team of either men, women or mixed of between 4-6 SUPers. ( no charge)
All registrations must be completed before the event.
The last day to register will be lunchtime 28th August.
Event Logistics
Parking for racers with a valid entry will get reduced parking £3.00. All non-racers, support crew and visitors will be charged £5.00 parking.
Overnight camping is available at Bray Lake for £5.00 per night per person.
Eton is an iconic venue, and this event is a chance to have fun with your club and others, get stuck into some racing and maybe pick up some trophies.
Last year's event was clinched by a single point and it was participation from the whole club that made the difference, so what are you waiting for!!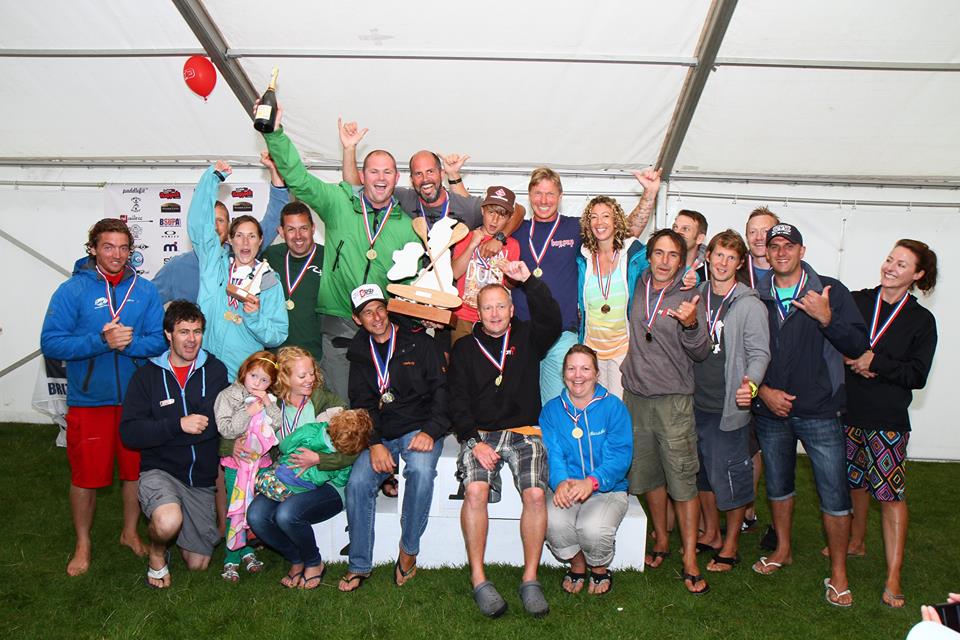 Words Sam Ross
Images Sam Ross and Roger Turner
This year there are even more titles up for grabs from Top Club, Top Junior Club, Sup Polo Champs as well as team racing but who is going to take home the silverware and the title of the UK's Top Club?