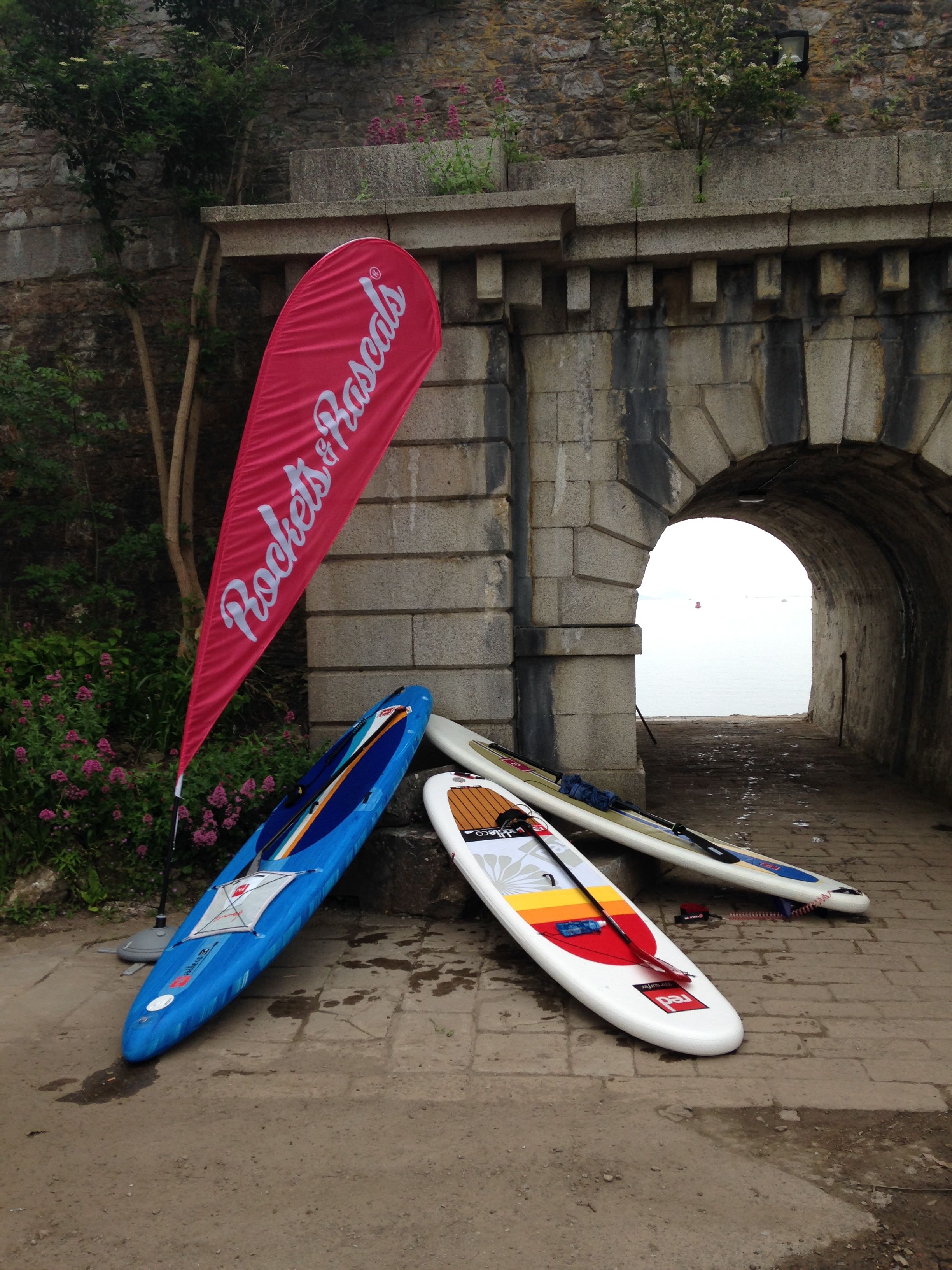 It's often published that SUP is the world's fastest growing water sport and that seems to be the case with more people testing the water every week. Steve Toze from Plymouth Bike Emporium Rockets and Rascals updates SUPboarder with their first SUP event held in the historic Royal William Yard in Plymouth:
The best kind of events are the ones that don't really stick to the agenda. It's like an impromptu night on the beer or a kiss from a girl that you've known for a while but never really noticed 'like that' before.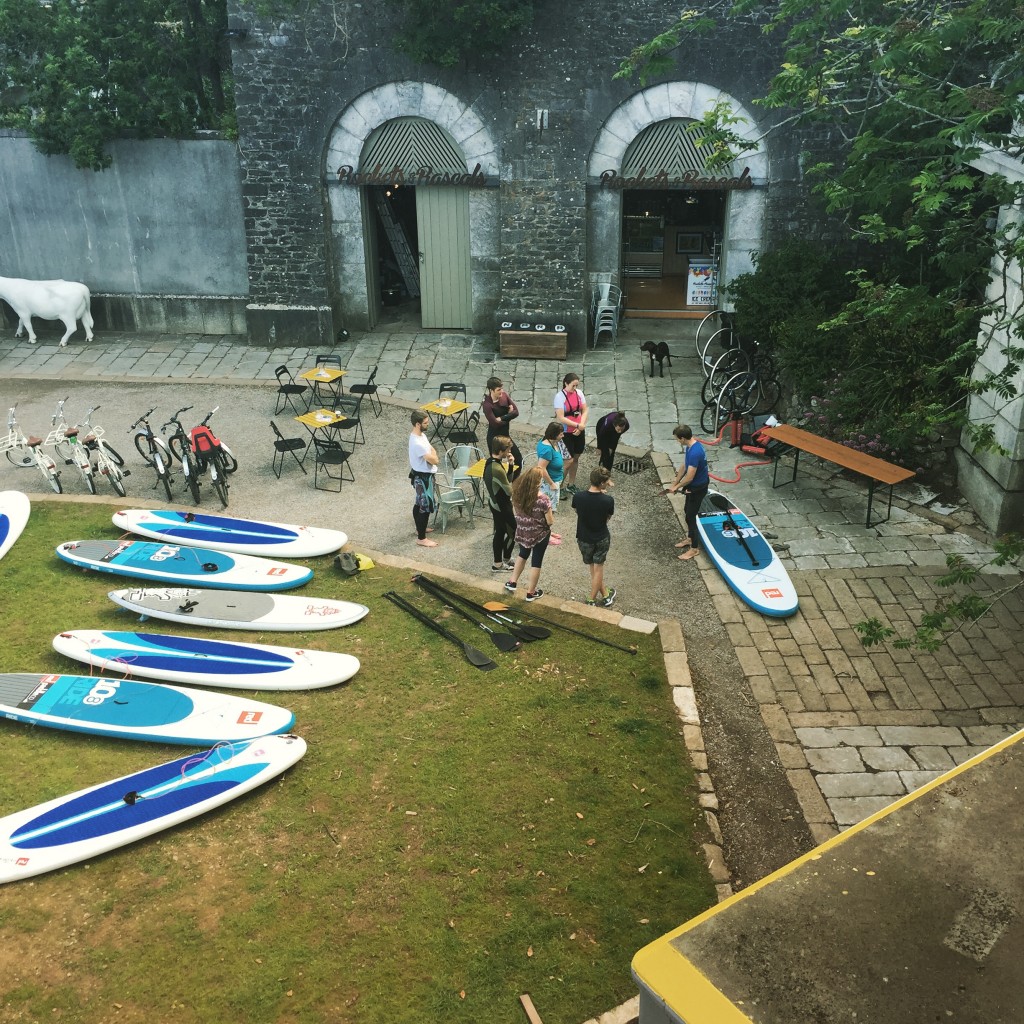 The first ever Splash n Dash down at Rockets & Rascals was just like that. People really liked the idea of the Splash  – a couple of hours hooping about on a SUP, but no one really fancied the Dash which was intended to be a run around the block – so the organisers did the best thing and chinned off the dash. Around 15 to 20 people were split into small groups and got to launch from the rocks in Firestone Bay into the calm waters of Plymouth Sound. Small, personal groups guaranteed a good time for all and just to top it off there was an aerial display from a Typhoon fighter jet, nothing to do with the event but thanks to Plymouth's Armed Forces day taking place on Plymouth Hoe.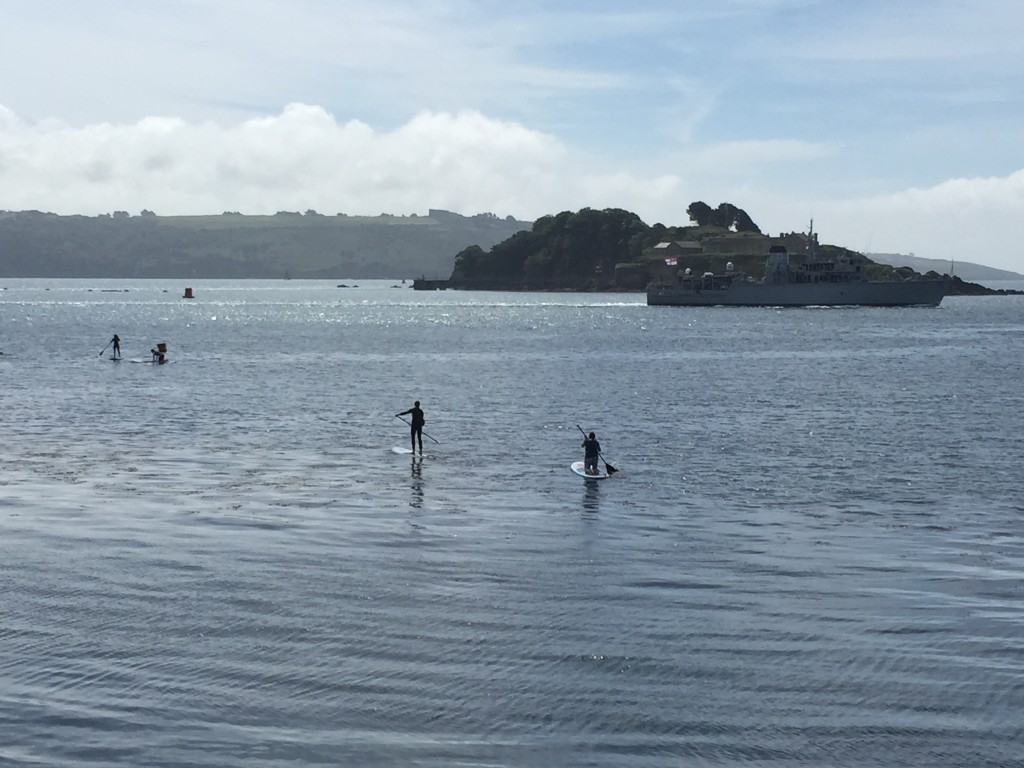 Rockets & Rascals, best known for their great cafe and bicycle store, have teamed up with Will Batho from South West SUP to bring SUP to the centre of Plymouth. Operating out of their new location at Royal William Yard the site has the perfect balance of sheltered and calm paddling  – ideal for beginners, but also the promise of something more for advanced paddlers including Drake's Island, the Cornish fishing villages of Cawsand and Kingsand or a great little paddle around the Hoe or the Barbican.
Work is underway to create a great little outdoor hub at Royal William Yard. Urban Splash, the owners of RWY, are keen to bring more activity to the yard and with Rockets & Rascals currently offering great coffee and soon their 'street kitchen' cabin will be serving up some authentic good food too.
Bookings are currently being taken by Will, contact him on info@southwestsup.co.uk or check out the Rockets & Rascals facebook page.
Words : Steve Toze
Images : Chris Jones and Steve Toze
Stand Up is certainly spreading with SUP events all over the country this summer. If you're getting people on the water then drop us a line at SUPboarder and we'll help spread the word. See you on the water!