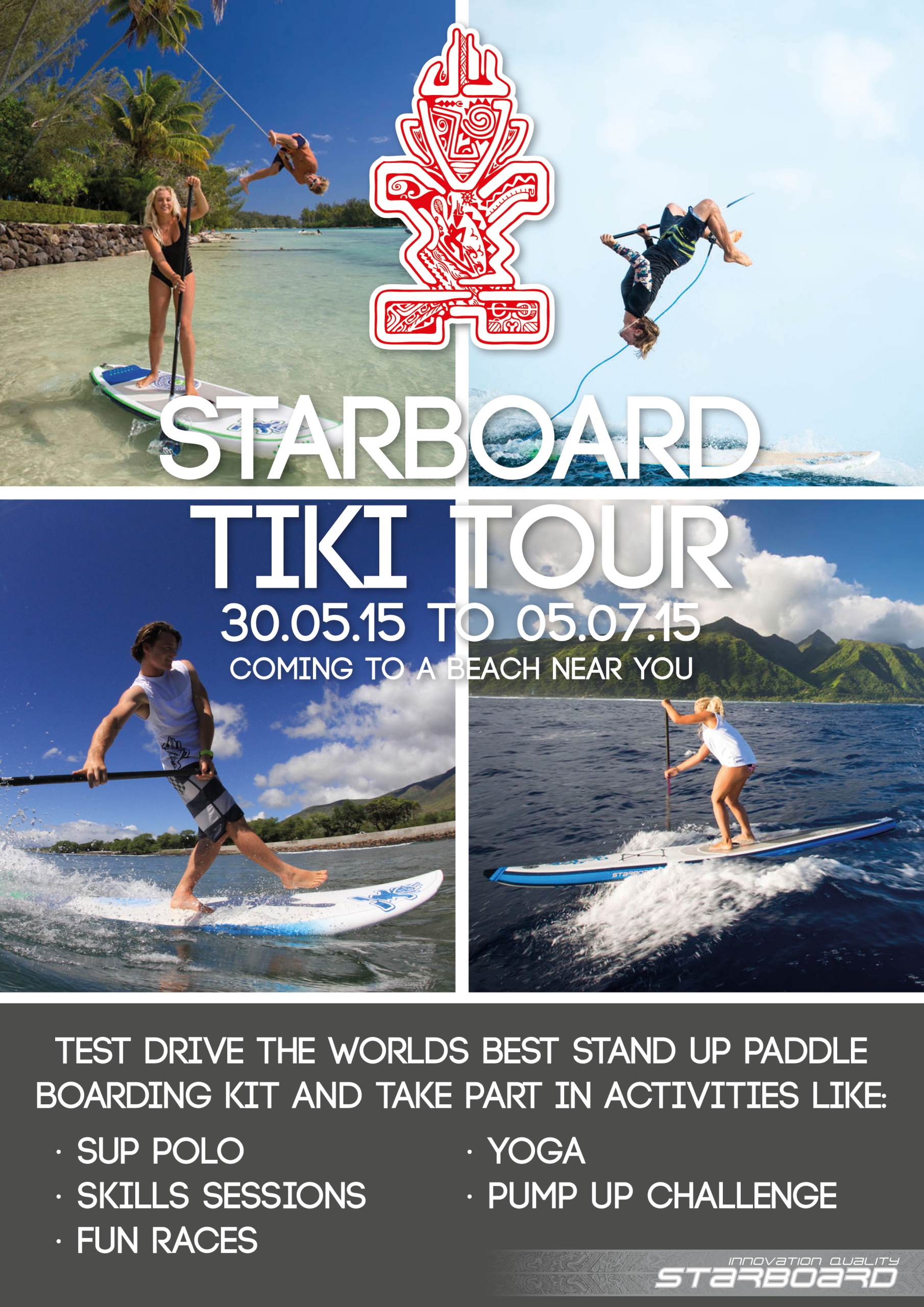 One of the biggest SUP brands in the world 'Starboard' is about to hit the road across the UK, with their very own Tiki Tour over the next few months. The Starboard Tiki man has been floating around on SUP boards and paddles for years now, and the Starboard brand wouldn't be the same without him/her! This will be the biggest SUP demo tour we have seen in the UK. So if you've ever wanted to give a certain Starboard board or paddle a go, then this is you chance.
To get involved and find you local Tiki Tour demo center check out the list below. It all kicks off this weekend at the St Ives Celtic Cup.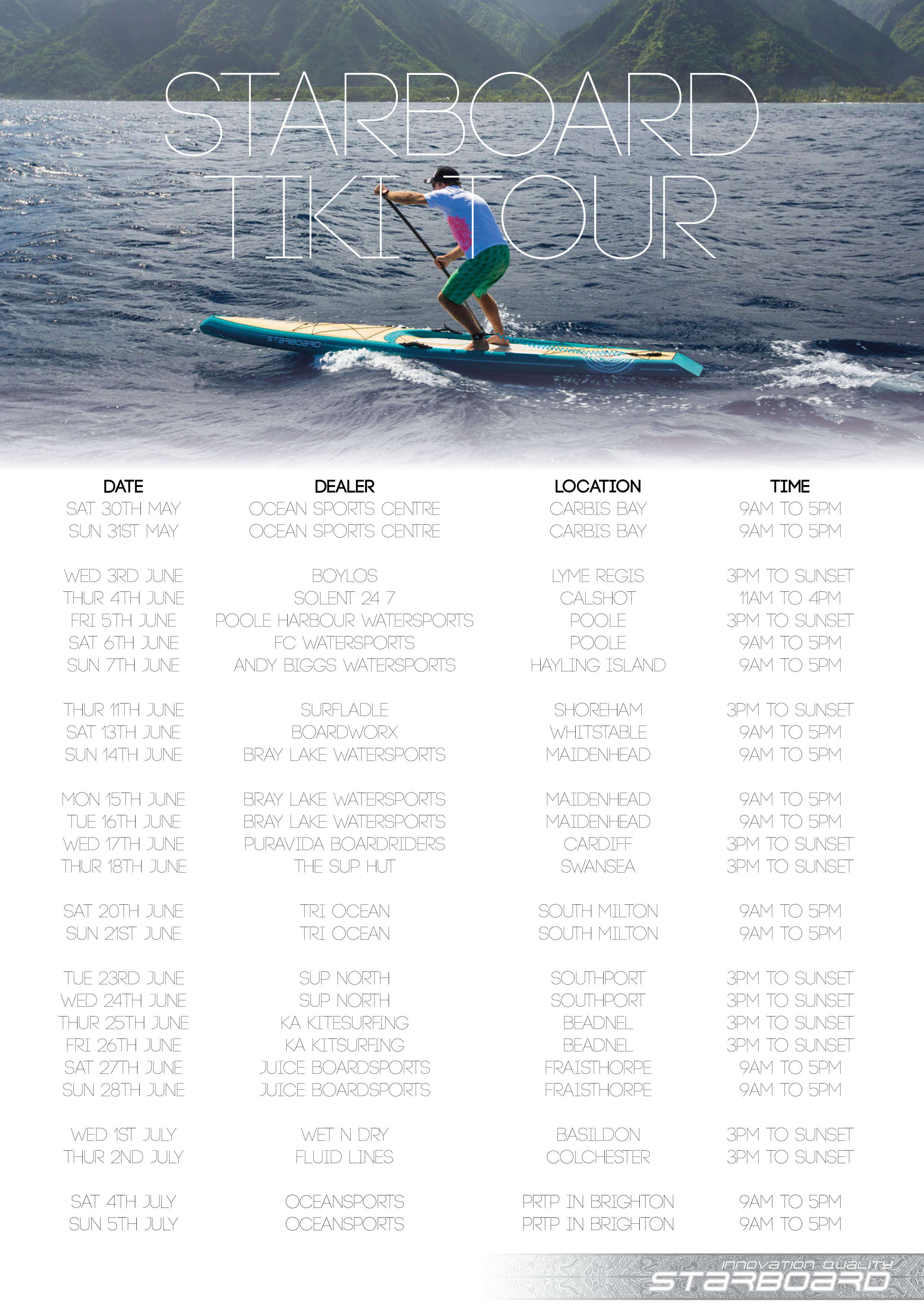 Down at the Celtic Cup you can also meet top racers and Starboard riders including 2014 Stand Up World Tour champ Connor Baxter, international SUP surfer Fiona Wylde and UK number 1 female racer Marie Buchanan and many more.
The Carbis Bay event will provide UK paddlers with a unique access and insight into the elite SUP racing scene, with Starboard riders being on hand to run clinics and pass on their expert knowledge.
For more info on the Tiki Tour check out: www.tushingham.com
For more information on the Celtic Cup head over to the Ocean Sports Centre website: www.oceansportscentre.co.uk