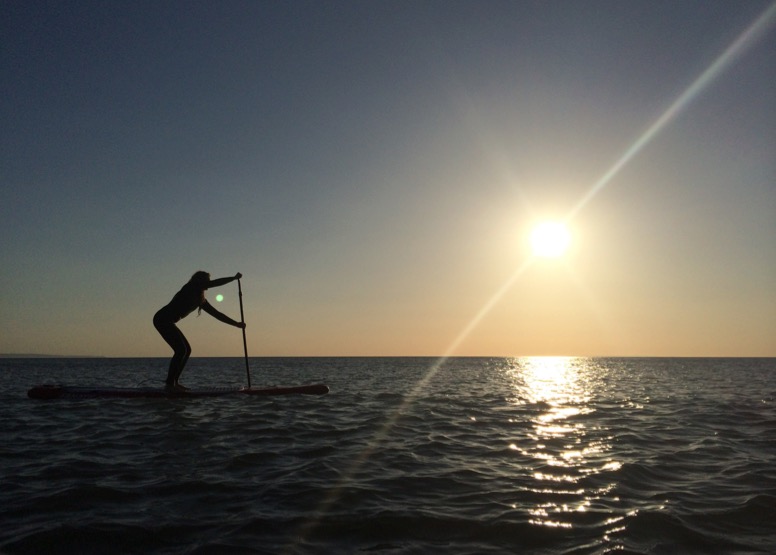 In this second part of 'A Rookie's guide to SUPBIKERUN' Caroline Major shares her journey towards completing her first triathlon, giving some pointers for maintaining motivation, choosing the right equipment and how to improve your basic SUP technique.
The first 2015 SUPBIKERUN event is nearly upon us and I'm sure I'm not the only one who has found it tricky to maintain motivation throughout every week so far. The initial excitement and buzz of entering such a wicked event at some point inevitably gets replaced by the reality of regular training, and soon enough an invitation to the pub becomes a more attractive option than a 25K cycle in the rain!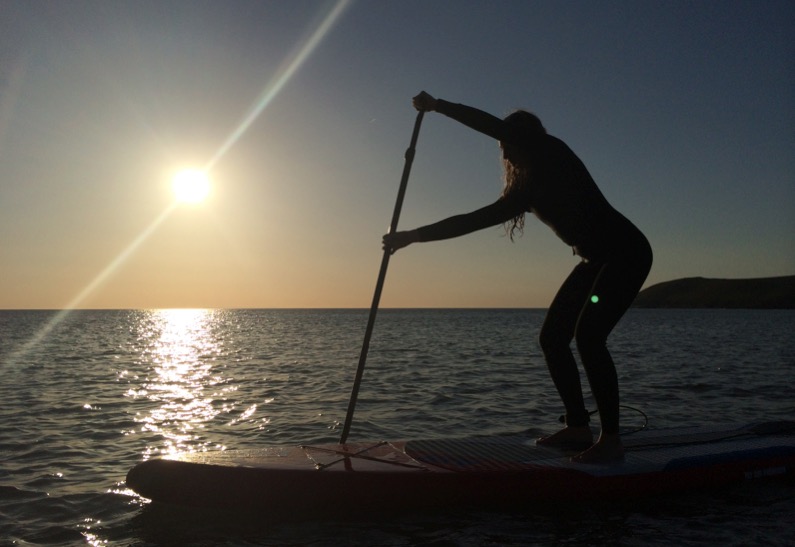 But we are nearly there!! And summer is just around the corner. We really mustn't lose motivation now. Here are a few pointers on how you can keep your spirits up and your legs pumping. Well what I've found helps anyway!
Maintaining motivation…
Follow SUPBIKERUN on Facebook and Twitter. The organisers and social media team are fantastic, with regular updates on the courses and a weekly reminder that "the weekend is almost upon us – time to get your SUPBIKERUN on!" This has made me feel a lot less alone in my challenge, and is a great reminder that there are other people out there training hard for this too! It also acts like a bit of a kick up the proverbial for messing about on facebook instead of being outside doing what I really love.
Keep a record of your progress – in whatever form that may be. Whether you've exceeded your longest ever cycle distance or beasted your running PB, take note of it and focus on that if you're having a flat day – remember how far you've come and what you've already achieved in this! Don't forget that this isn't just a one day event, its the entire challenge and build up that precedes the day and the little but memorable achievements therein that count as well. Assess your fitness now compared to when you first entered – Do you feel at least a little bit fitter? Keep going and you're going to feel completely wonderfully incredibly amazing!
Remember why you entered originally… for fitness, for fun, to prove something to yourself, to make your mother proud, whatever it is think about that when your thighs are burning or when you've convinced yourself it's too cold to SUP !
Find a new motivation – I have decided that I would like to finish in the top 100 out of the 250 entrants. The thought of finishing 101st is usually enough to get me out of my pyjamas and drag myself away from watching Harry Potter for the 7th time!
I realised I needed to reassess my training schedule when "SUP as much as possible" was not a specific enough target…
Stick to your training plan! If it has gone a little AWOL, create a new one. There is no shame in not having kept up with a previous plan, as long as you reassess and understand why it isn't working. Not enough time? Too ambitious in terms of progression? Whatever it is, be true to your ability and start a new schedule that you ARE able to stick to. I realised I needed to reassess my training schedule when "SUP as much as possible" was not a specific enough target!
Be kind to yourself! Especially if this is your first triathlon, or you're building up your training from scratch. Even as an enlightened SUPboarder, you are still only human, so listen to your body and rest when you need to. This will help make whatever progress you do achieve even more enjoyable and worthwhile, and it will also help to prevent injury.
Let your training take you on a new adventure – you have a legitimate reason to be exploring new places on your mountain bike/SUP/fantastic feet. Find new places, explore, and reward yourself afterwards with a brew and a big slice of lemon drizzle.