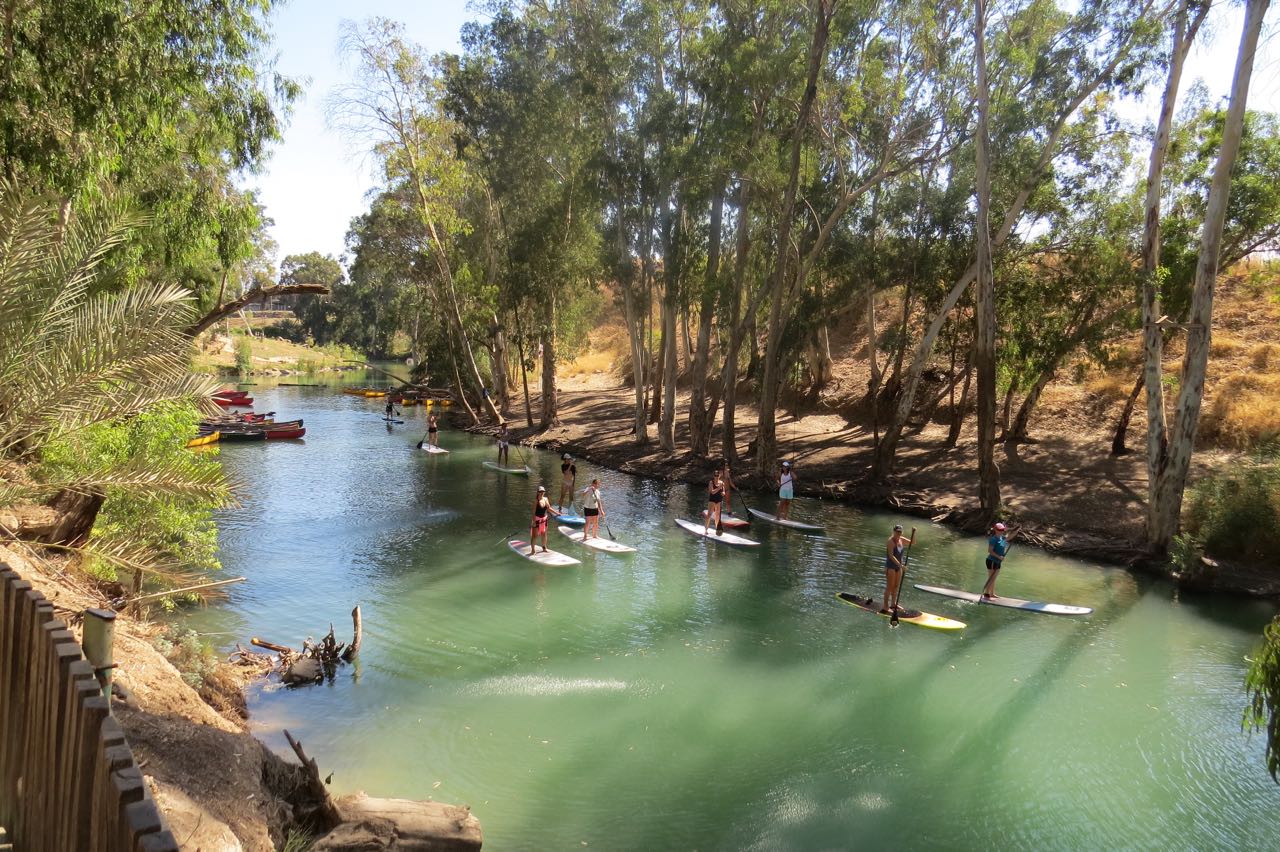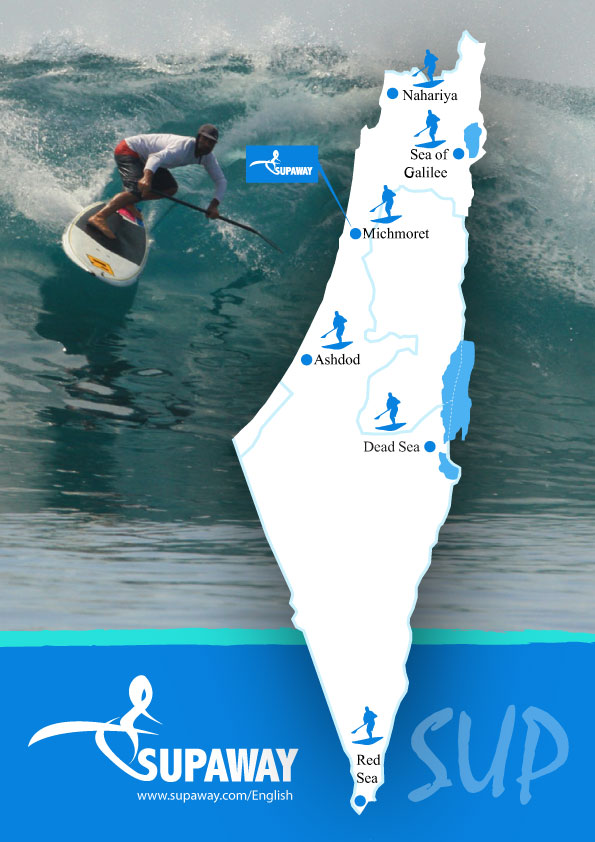 When most people think of Israel they think of a place with plenty of history and religion. But did you know that Israel is also a great watersports travel destination, and perfect for SUP, surf, windsurf and kite? Despite being a small country the beautiful Mediterranean coastline and unusual inland waters provide a huge variety of unique SUP conditions. And what makes it even better is there's surf too!
The SUPaway surf club based at Michmoret Beach recently went on a '4 seas in 4 days' SUP road trip which shows just what Israel has on offer for SUP and that there's definitely no shortage of places to explore! SUP surfing in the Mediterranean, SUPing where Jesus walked on water (the Sea of Galilee), SUPing on the Jordan River which flows down to the lowest point on earth (the Dead Sea), and finally they headed to the sunny town of Eilat at the southern point of Israel, to SUP over coral reefs in the Red Sea. All this within 400 km from North to South!
SUPaway tell SUPboarder all about their latest SUP road trip and why Israel is the place to go to SUP…
Day 1 & 2
We headed off in the afternoon towards Tibearias and arrived just in time for a sunset paddle on the Sea of Galilee. Although called a "sea" it is really a lake, surrounded by the Golan Mountains – which are luscious green in winter, and yet dry and yellow in summer. The look & feel of the beaches that surround the entire lake change according the local geography, creating different landscapes as we paddled along the lake shores. We camped right on the Leedo Beach, and with a full day ahead we woke up at 5am for an amazing sunrise paddle. SUPing on the Sea of Galilee is a great way to explore this lake, enjoy the view, and paddle where Jesus walked on water and held his last SUPper :>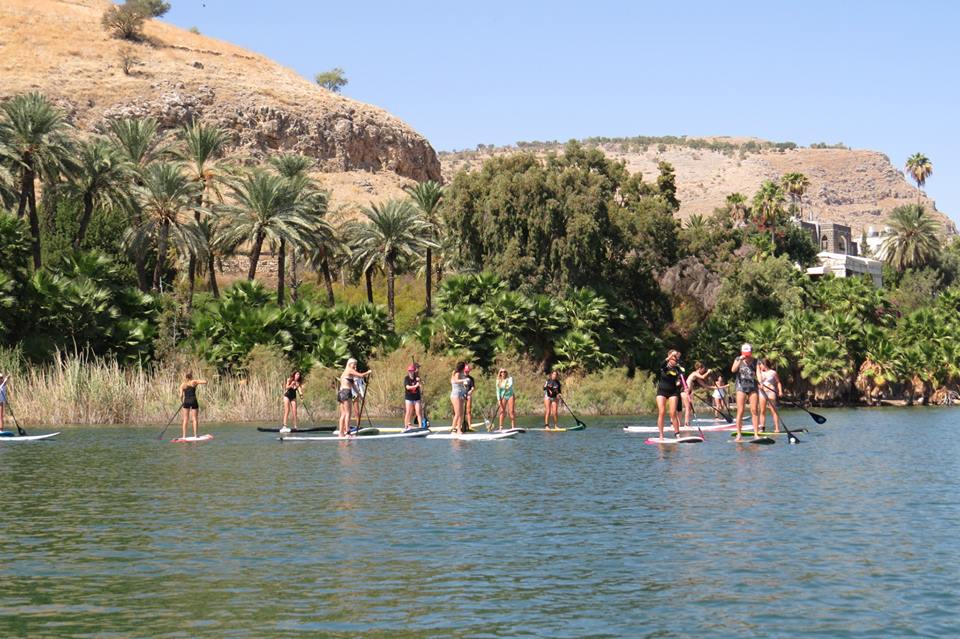 Sea of Galilee
Just half an hour away, we drove to explore the Jordan River. In winter time the Jordan River can be up to grade 5 rapid but water levels get much lower through summer time, when it can just be a cruise down the stream. The Jordan River is also famous as the place where Jesus was baptized and right nearby there are lots of interesting historical and archaeological sites to visit, including kasser el Yahud – the actual site of the first baptisms, Capernaum – where the 12 apostles were chosen and more. We had a pretty tight schedule so we continued our paddle down the river. Since it was early Autumn it was a cruisy flat ride.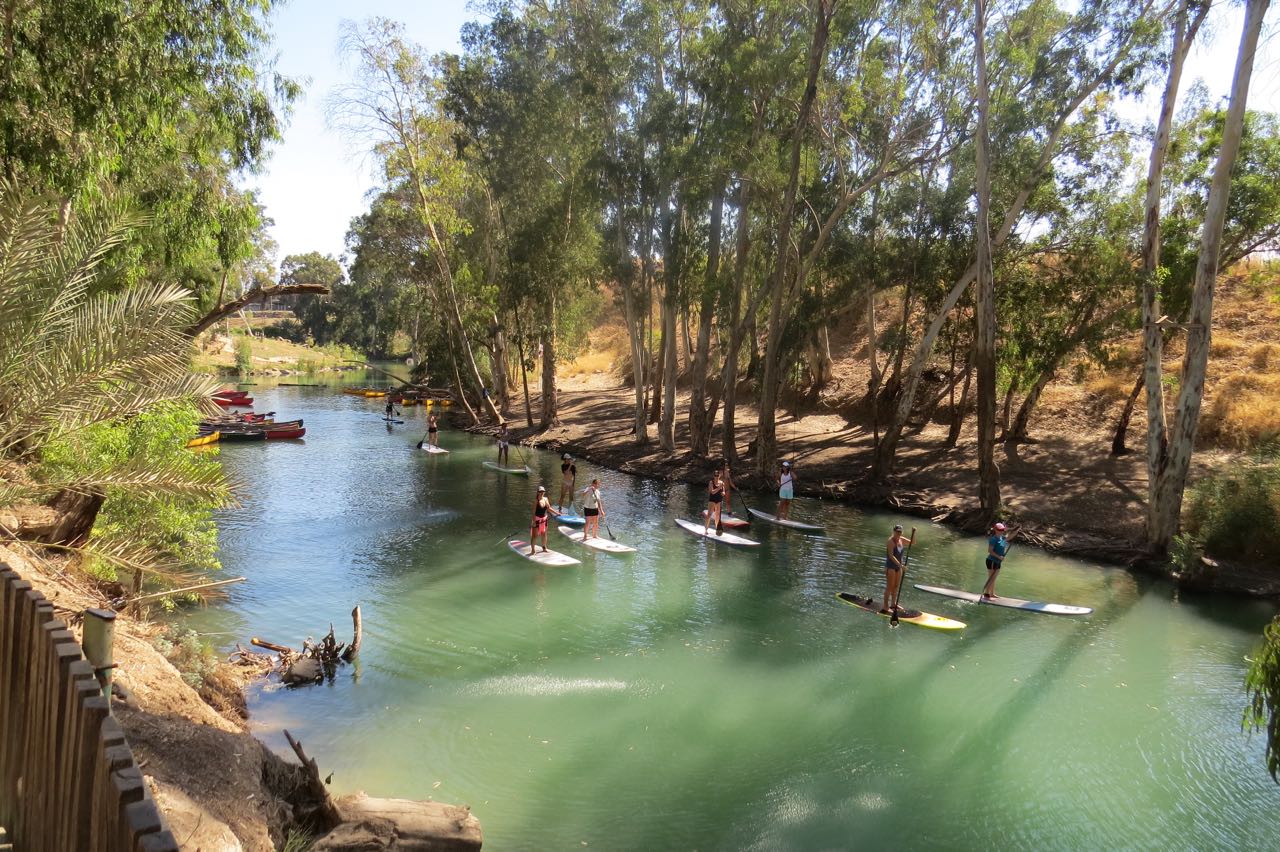 Jordan RIVER
The next sea we visited was the Mediterranean. We stopped in Akko (a.k.a Acre) a biblical sea side town with a rich history, and one of the only cities which has been continuously inhabited from BC to this day. The city is fortified by a tall stone wall, which still exists and we paddled along it in the Akko Bay. To finish off we stopped for freshly caught seafood, in one of the local restaurants built along the wall, overlooking the bay and the Carmel Mountain.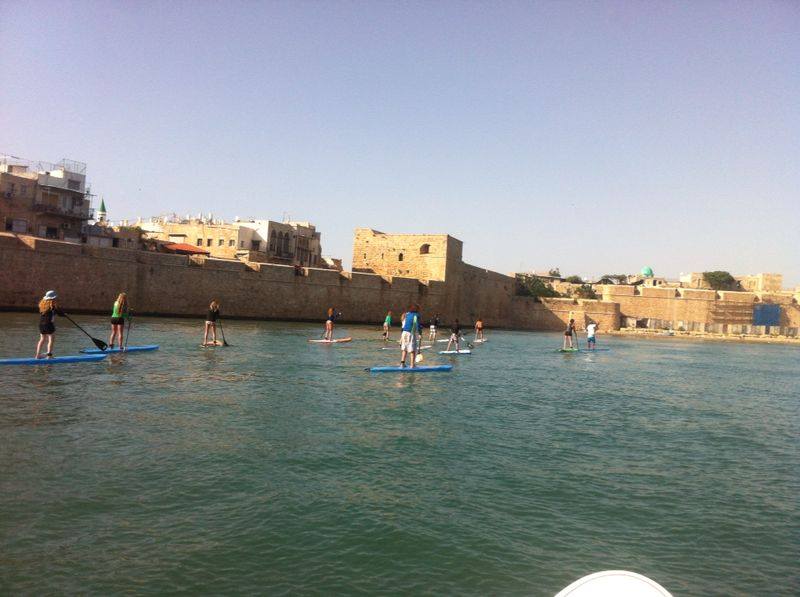 Akko Bay 
Day 3
Out homebase, Michmoret, located in the centre of the country, is a small surfing (once fishermen) village. This is where SUPaway surf club is located and the hometown of its founder- Amit Inbar, former Olympic athlete and windsurfing world champion.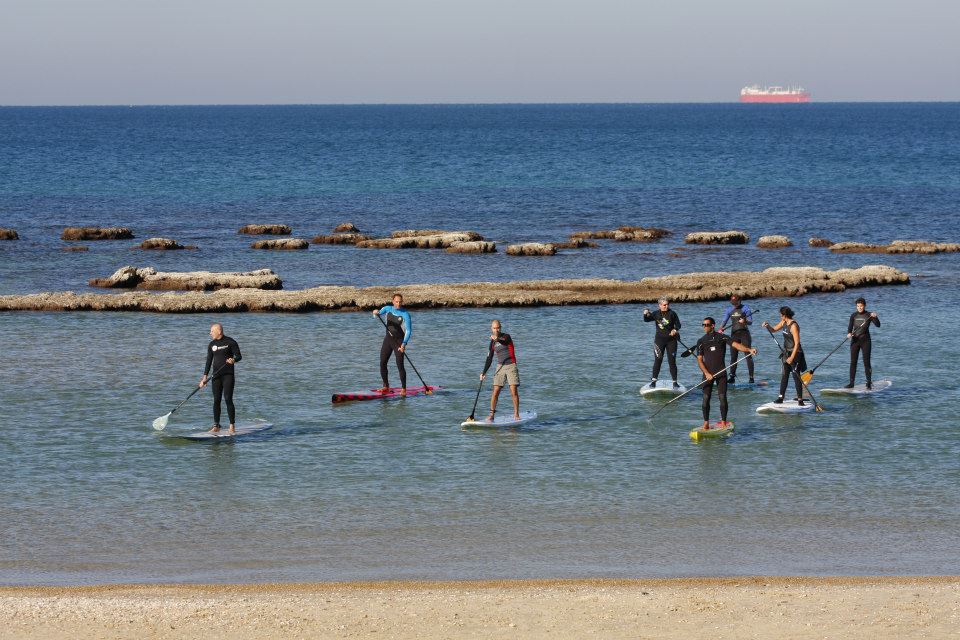 Michmoret