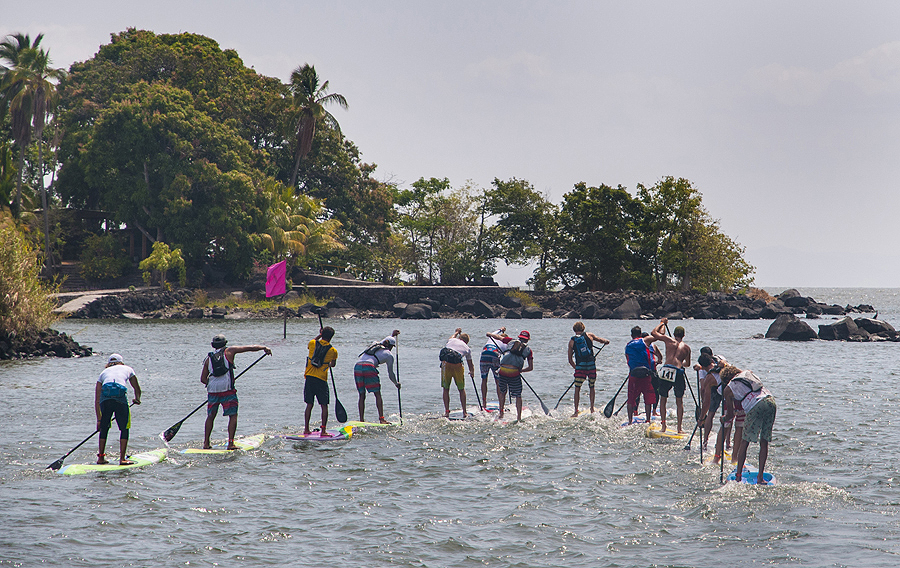 'Drafting' is a term that you're likely to hear more and more in the SUP world… but what exactely is SUP Drafting?  SUPboarder explains what the Drafting technique is and how understanding it can help you not only perform better in races but also make your Sunday afternoon paddles less backbreaking!
What is drafting?
Drafting is the art of using someone else to save you energy. It is a technique used to reduce wind resistance and it has evolved in nature in the V formations seen in migrating birds. It has since been harnessed in sport to aid performance, and is a common sight in SUP racing, where a long line of paddlers emerges – forming a 'draft train'. However this technique is not just for SUP racers, it can be used by any paddler on any paddle trip to achieve a significant advantage. Typically drafting is done by tucking in close behind someone else, be that on a board, a bike, or even on foot. It's not as easy as it sounds but when done well, studies in other sports (particularly cycling) have shown that drafting can save as much as 30% of your effort to move at the same speed as the athlete in front of you.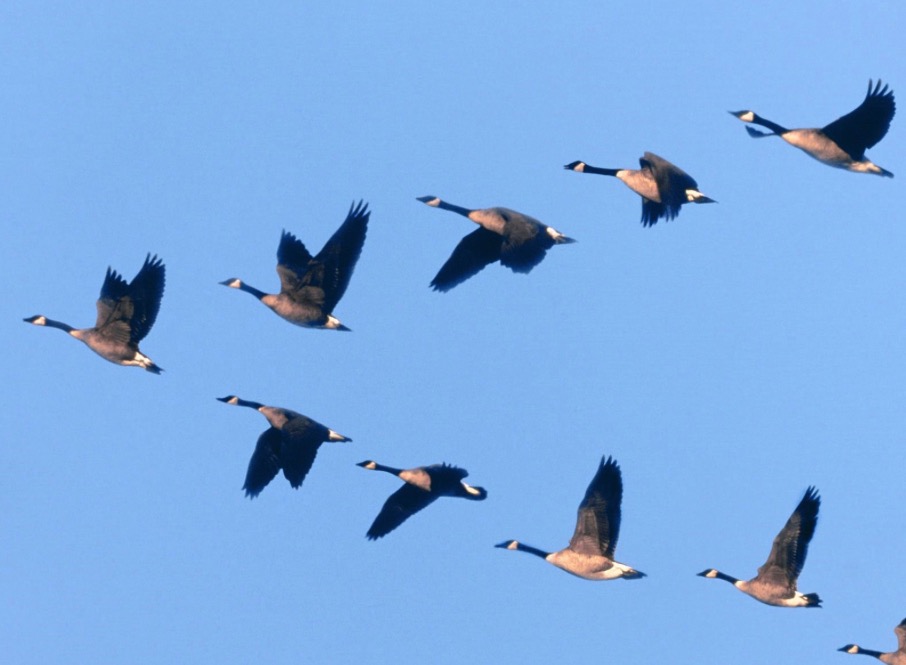 What's the advantage?
It's simple… using less energy to move the same speed means you can release a burst of energy to overtake a competitor during a race, thus making the difference between steps on the podium.  But as mentioned previously, drafting is not only relevant to racing. Drafting can be a huge benefit for the social paddler, tucking behind your mate on a long paddle if you're struggling with energy or a killer head wind will get you home in the same time, but using less energy. If it gets windy tucking behind a paddle companion will significantly reduce the energy you have to put in and may make the difference between making it home and not! Drafting is a useful skill to have, not only saving your back, but also proving itself as a useful safety skill. Even more beneficial, getting the bragging rights in the bar over your paddle buddy after beating them in a sprint back to the beach on a social paddle is yet another great benefit! So understanding the simple technique of drafting could help every paddleboarder on any paddle. Unless paddling solo of course!
How do you do it?
With anything that makes things easier, it's often a bit of a challenge, and drafting is no different. To see the maximum effects of drafting you have to paddle right behind someone, with the nose of your board just a few inches off their tail.  It takes some practice especially to foresee where your lead is going so you can manoeuvre your board to stay firmly behind theirs, without bumping into them and knocking you both off!  It helps to monitor what side they are paddling on, as this may determine which way their board will start to head. And also pay attention to the wake of their board, as this will have a directional effect on your board as well.  But keep practising and you will nail this technique in no time.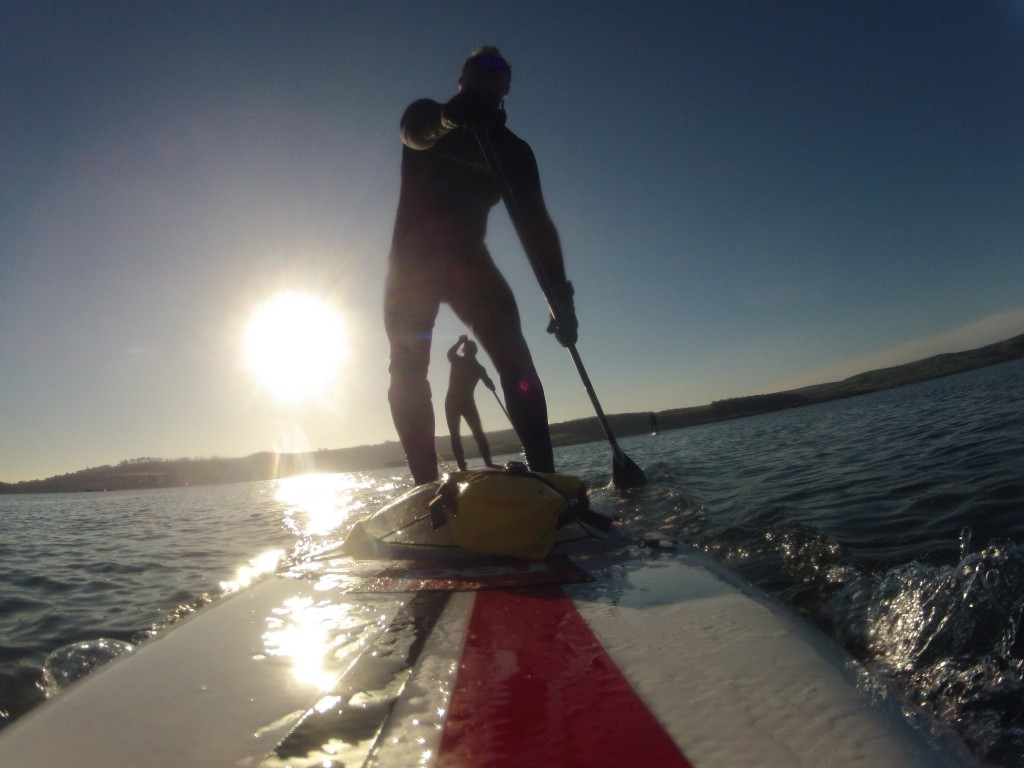 Share the load
On a long paddle, it's possible to take turns at drafting, much like you see cyclists doing in road races. This will have the effect of maximising your average speed over the distance you're paddling or giving each paddler a bit of a breather to recharge. This can be really useful if you are paddling with mixed abilities or strengths, as the stronger paddlers can help the less strong by setting up a draft train for them to follow. In this situation the weaker paddler will be able to focus on the paddle skills needed to effectively draft, ultimately making them into a stronger paddler.  A win win situation!
Drafting legally in races.
If you are keen to race and utilise your drafting skills, you must be aware of the drafting rules. Drafting offers a huge advantage and therefore to keep racing fair and professional, a set of rules have been introduced for the UKSUP series racing. If you don't follow the rules and draft correctly, there's a risk of disqualification, so it's worth getting right!
For the 2015 season the UK SUP Clubs rules include an updated section on drafting. The new drafting rules are set out in Article 19 in the SUPAA rule book. In many races around the country different classes and genders race on the same course, so it's worth noting that many of the rules prevent you taking a drafting advantage from someone who is not in your race.
Article 19: Drafting
01 Not allowed out of board class or gender.
02 A paddler will be deemed drafting when within 1 meter of the tail, or sides of another competitor or any water craft on the racecourse for more than 10 seconds.
03 If there is a combined male and female start, either sex will be given 200 meters from the start to clear each others draft.
04 If the boundaries of a race course do not allow competitors to get outside of the drafting zone then no drafting rules will apply at that time.
05 A competitor must make an effort to exit the drafting zone immediately when boundaries allow. Examples of natural boundaries include rocks, canals, submerged objects, bridges and vessels.
06 Competitors will be disqualified for drafting any water craft on the racecourse that is not in the same class or gender.
These six rules can be explained by the following;
Rule 19.01 means no sitting behind the dude on the surf SUP when you're on your carbon race 14.
Rule 19.02 means no sheltering from the wind behind or beside another competitor.
Rule 19.03 gives racers space at the start to sort themselves out and 200m should be enough to sort most fields.
Rules 19.04 and 19.05 allows for races where there's not much space on the course.
Rule 19.06 covers penalties for those who break the rules.
For races where the rules apply things are nice and simple. Be aware of them, don't break them and enjoy the race.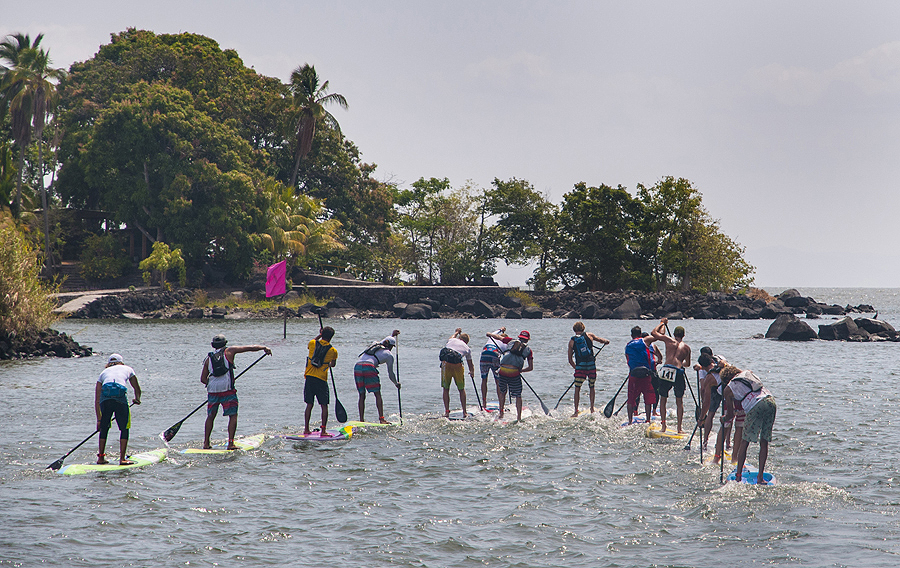 Drafting is a great tool to have in your paddleboarding skill set, both on and away from the race scene. When racing always be aware of other paddlers, their classes, of obstacles on the course and where you are in relation to buoys or markers used for changes in direction. Away from the racing scene use drafting as a way to make your social paddles more enjoyable, and assist the less strong paddlers while helping them improve their skills to become a stronger paddler. Maintaining position when paddling close to other paddlers in a group will improve your board skills too, and when the weather turns or someone in the group runs out of energy, working together can make the difference between getting back to the launch site or having to call for a lift!
So next time you're out in a group have a go at Drafting. How close can you paddle?