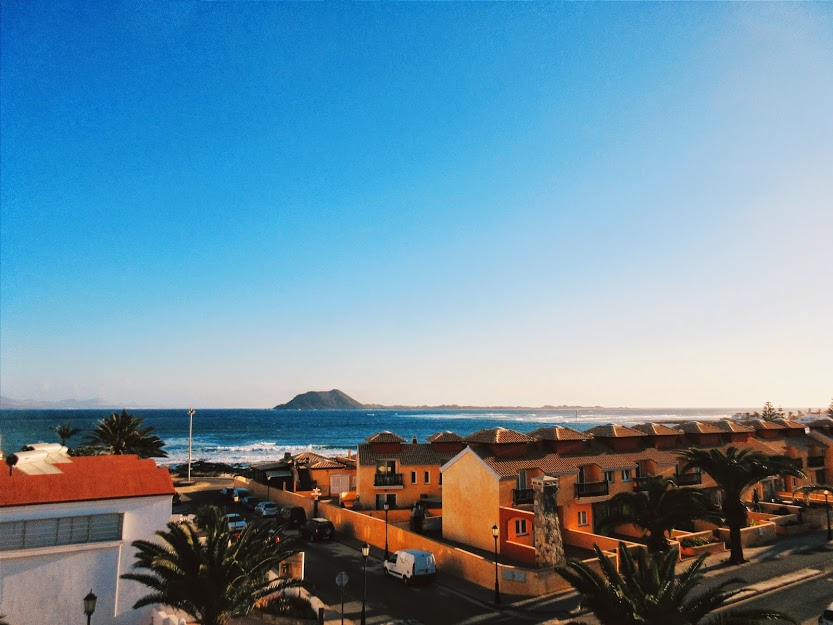 Sometimes it's just too hard to resist a bit of sun and surf… especially when there's a cheap flight on offer and it means a break from studying! Full time student and SUPboarder Peter Kosinski managed to squeeze in a speedy weekend trip to the Canaries and still make it back in time for school (well almost, just a day late!). Here Peter tells his 72 hrs in Fuerteventura story…
"So, it's the middle of Winter and my parents have banned me from leaving the country. My social media feed is filled with people in warmer climates. I finish school in June and have to stick it out until then. I normally go on a winter escape trip in January but this year it is highly unlikely until a Irish airline handed me the golden ticket. A flight which leaves on a Friday evening and returns on Monday. A 72 hour trip which will get me back in the class room with only one absent day to explain. Perfect.
After a few emails trying to find somewhere to stay. Branislav Sramek who recently opened a training centre in Corralejo offered to let me stay with him. Branislav has a strong background in paddling with a past career in kayaking and now a top european sup athlete with multiple podium finishes. His set up was ideal to maximise my time on the island. The training centre is located 2 min from the beach and with a vibrant paddling community already on the island you always have some one to paddle with. Combined with lots of top equipment from JP Australia, Raab Paddles and Nelo Kayaks it's a paddling paradise.
Three days flew past with training sessions, trail running, surf sessions and a channel crossing from Lanzarote. I was sitting back in the classroom on Tuesday morning with a fresh tan, aching body and a smile on my face. Thanks to Belar Diaz for the epic downwinder, Branislav Sramek for the use of his training centre and Keith Gorman for the lift to the airport."
For information on Branislav Sramek training center visit his website here. And to stay up to date with what our SUPboarder team member Peter K is up to visit his blog here.
SUPboarder wishes Peter all the best with his final exams, and looks forward to following all his SUP action after he finishes school in June. Peter always trains hard but no doubt once school is out of the way he'll be 100% focused on SUP and hitting the international competition scene hard. Good luck Peter.