https://vimeo.com/87539259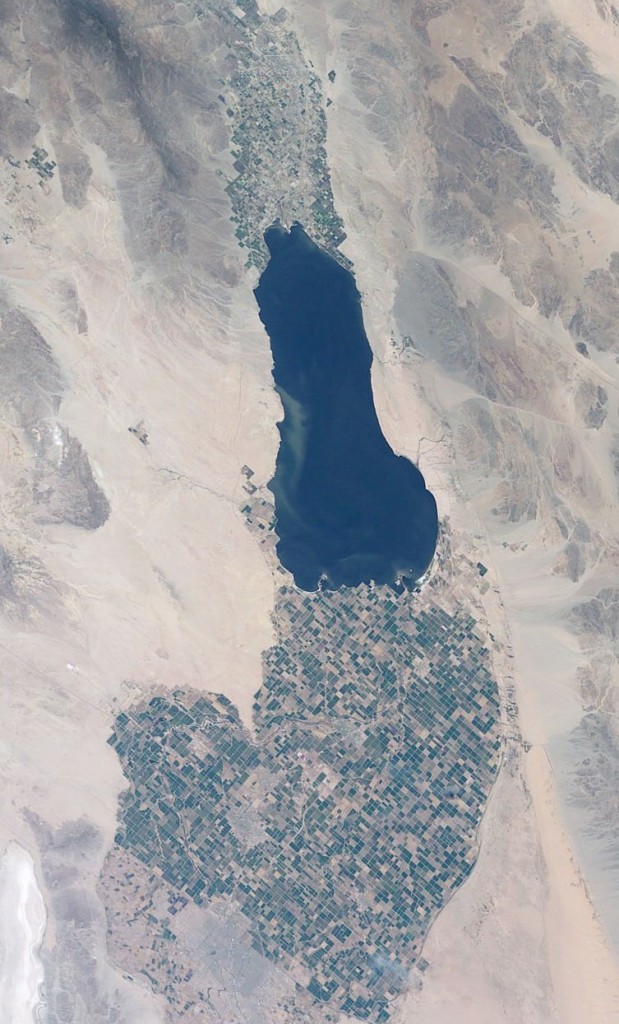 SUPboarder reader Darrell Kirk sent us this video of his SUP adventure to the weird and wonderful place -the Salton Sea. A fascinating video showing that sometimes it's not all about the paddling, but also the people you meet on the way!
Paddleboarder Darrell Kirk says "Millions of dead Tilapia, dried-up animals everywhere, and a community that time forgot – this is the Salton Sea! The people and community make this desert wasteland in California one of the most unique and wonderful places on earth!"
About the Salton Sea
The Salton Sea, located in the southeastern corner of California, is actually a lake which occupies a desert basin known as the Salton Sink. This body of water covers a surface area of 376 square miles, making it larger than Lake Tahoe and Mono Lake.  In fact, the Salton Sea is the largest lake in California.  The Sea's current elevation is about 227 feet below mean sea level, its maximum depth reaches 51 feet and its total volume is about 7.5 million acre-feet. Words : saltonsea.ca.gov
The lake's salinity, about 44 g/l, is greater than that of the waters of the Pacific Ocean (35 g/l), but less than that of the Great Salt Lake (which ranges from 50 to 270 g/l). The lack of an outflow means the Salton Sea is a system of accelerated change. Variations in agricultural runoff cause fluctuations in water level (and flooding of surrounding communities in the 1950s and 1960s), and the relatively high salinity of the inflow feeding the sea has resulted in ever increasing salinity. By the 1960s, the salinity of the Salton Sea was rising, jeopardizing some of the species in it. It has a salinity exceeding 4.0% (saltier than seawater), and many species of fish can no longer survive. Once the salinity surpasses 4.4% w/v, only tilapia will survive. Fertilizer runoffs combined with the increasing salinity have resulted in large algal blooms and elevated bacterial levels. A freshwater fish notable for its ability to withstand the rising salinity of the Salton Sea, the desert pupfish, can survive salinities ranging from 0.0% to 7.0%. Words : wikipedia
There are so many places to SUP… local to you and around the world. Where is the strangest place you've paddled? Let us know where your weird and wonderful SUP adventures have taken you!
To follow more of Darrell's adventures visit his blog here.