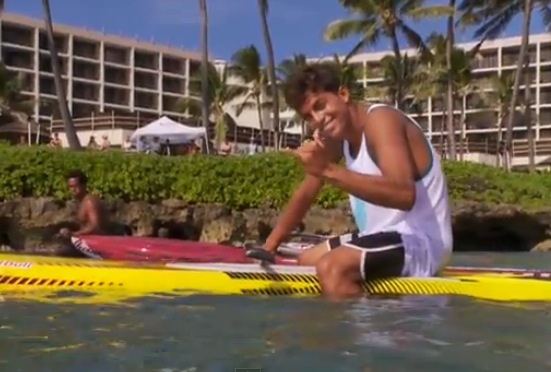 Day 2 sprint racing taking place in 5ft plus hawaiian surf saw some of the best wipe outs and photo finishes. Take a look at the highlights from the last contest of the 2013 season that crowned your new racing world champions.
Here is a brief look at the action from day one at turtle bay where Australian Jake Jensen and Hawaiian Mariko Strickland took the top spots in the Long Distance race.
Press release from Waterman League 13th October.
Jake Jensen steals the show in World Series Long Distance
A beautiful day here on the North Shore of Oahu saw the World's Best line up to do battle one last time, as it has all come down to this final event of the 2013 season to determine the World Championship Title.
With all eyes on the front runners Connor Baxter and Kai Lenny as they battle it out to the bitter end, it was the young Australian Jake Jensen who stormed to victory here on day one of the World Series Finals, much like he did in the last event in Huntington Beach, California.
The ever impressive dark horse, always a major threat here in Oahu, Andrew Logreco once again put on a stellar performance to finish in 2nd place.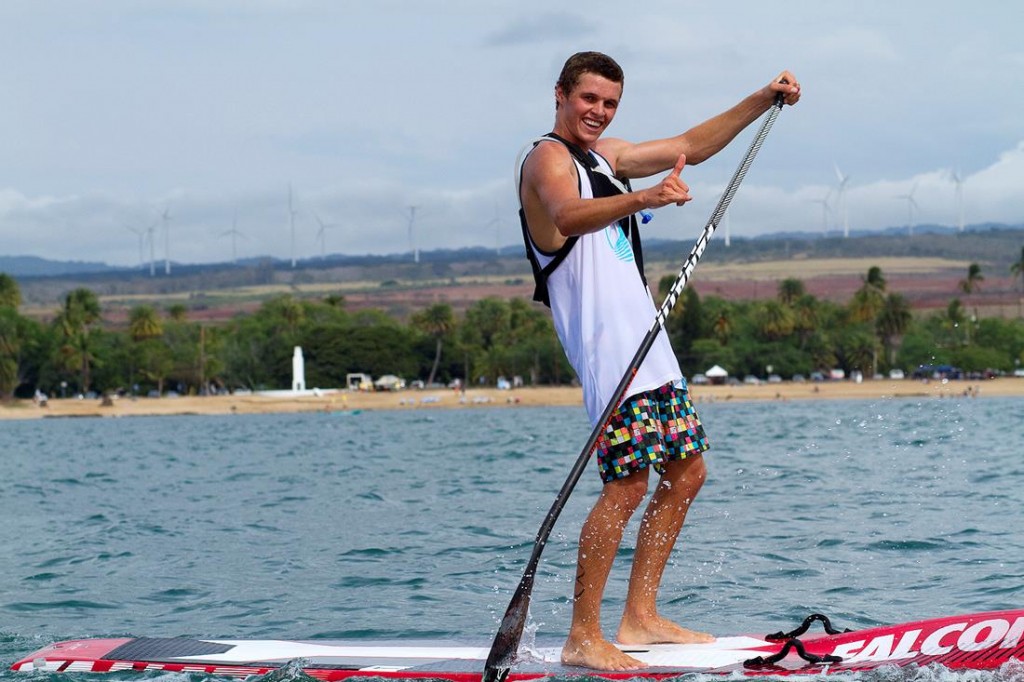 World Title to be decided at the World Series Sprints
After an intense battle in the long distance race today, we saw arch rivals and Title Contenders Connor Baxter (Starboard) and Kai Lenny (Naish), battle it out once again, this time finishing in 3rd and 4th respectively.
While Connor is strengthened by finishing a place ahead of Kai today, it will still all come down to tomorrow's World Series Sprint racing, as the 2013 World Title will be decided at the Turtle Bay Sprint Course arena for one of the most exciting finishes yet on the Stand up World Series.
Make sure to watch it all go down live at:
WWW.WATERMANLEAGUE.COM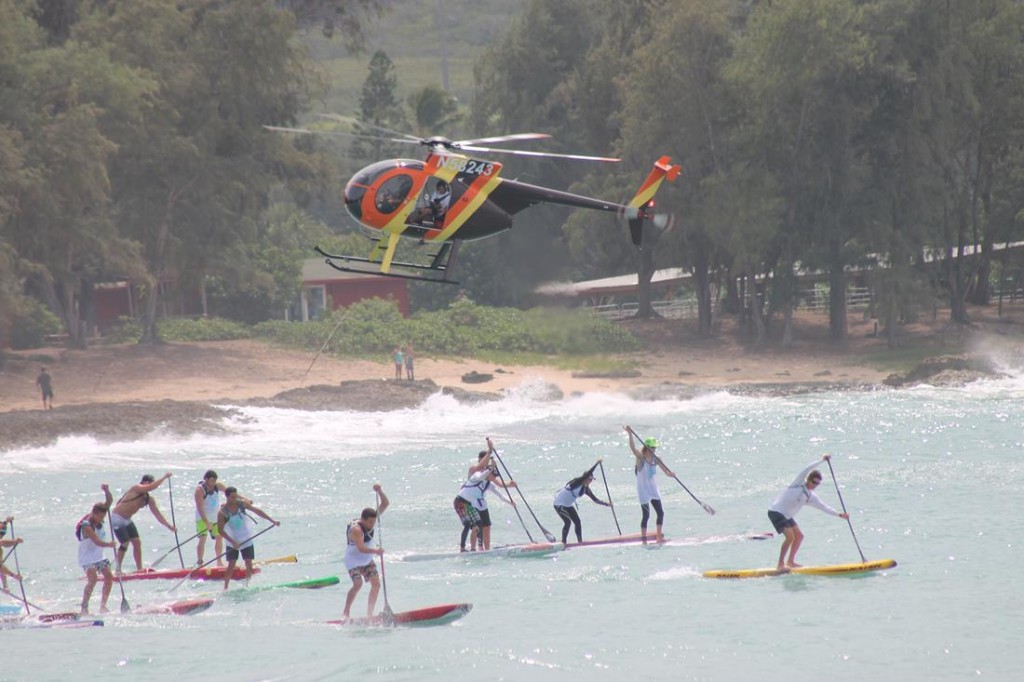 Battle for 3rd, 4th & 5th, intensifies coming into final day
Also intensifying is the battle for 3rd, 4th and 5th, as Jake Jensen (Fanatic) just improved his position significantly with his win today. Meanwhile current number 3 and 4, Casper Steinfath (Naish) from Denmark and Zane Schweitzer (Starboard) from Maui had a photo finish, with Casper just getting the edge up the finish shoot to take 8th place and Zane 9th. Once again, it will all be to play for tomorrow here at the World Series Sprints in front of Hang Ten Pool Bar at Turtle Bay.
With an epic forecast in place that will see a new rising WNW swell filling in for tomorrow's action, the World Series Sprints will not disappoint, as SUP's ultimate arena at Turtle bay will come to live for the final day of action here at the World Series Finals presented by Amp Energy.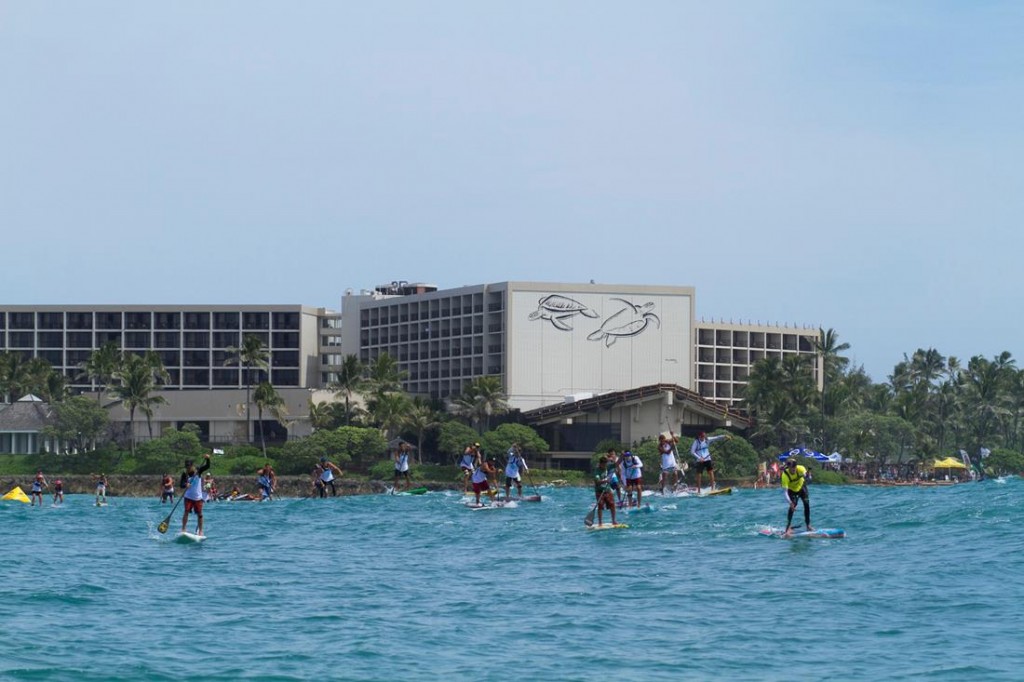 Mariko Strickland takes gold in World Series long distance
In the women's division, Annabel Anderson (Staboard) chose to sit the finals out having already secured the Title for 2013 and nursing some injuries. This has left the door open for an impressive performance from Kauai competitor Mariko Strickland (Naish), who took the win today here in the Long distance race of the World Series Finals at Turtle Bay.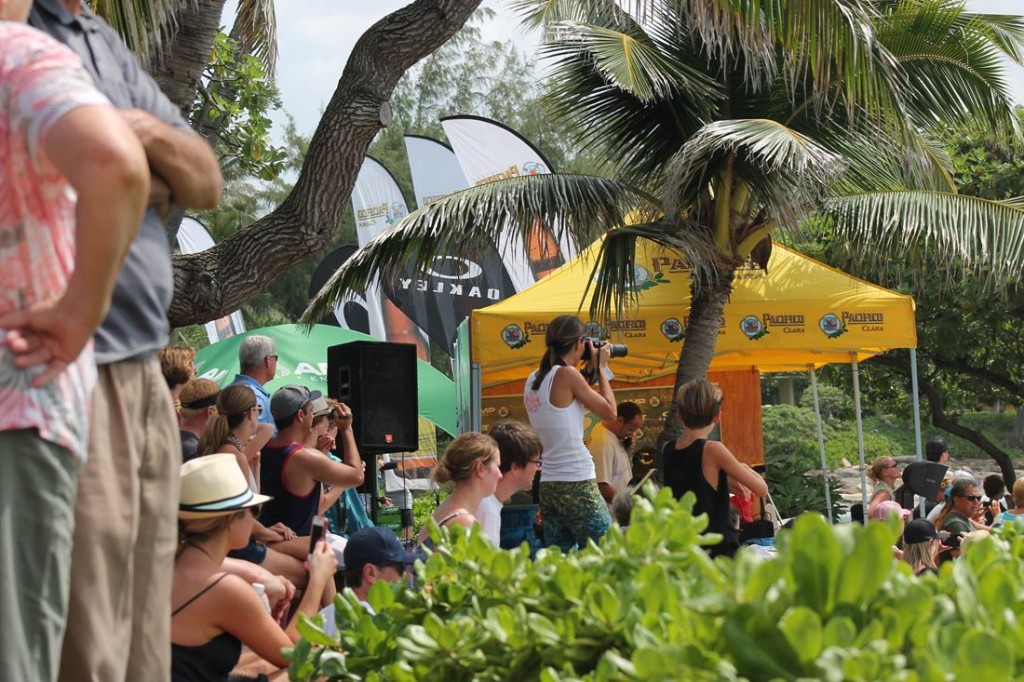 Angela Jackson and Olivia Piana round out the Top three
In second, Angela Jackson (Fanatic) from Australia put together another strong performance at the final event of the 2013 season, with France's Olivia Piana (Fanatic) in 3rd place.
With the Title already decided, it will be the battle for second here at Turtle Bay, as it will all come down to the final day of action here at Turtle Bay, as the World Series Sprints will be broadcast live from 11am tomorrow morning at www.watermanleague.com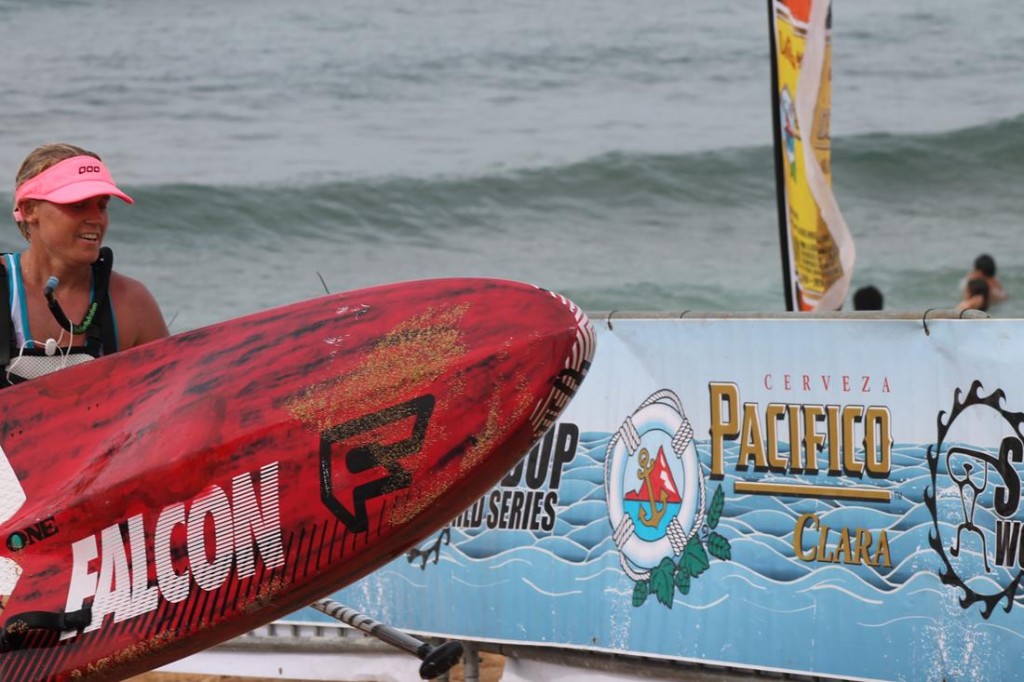 World Series Sprint broadcast to go live: 11am Hawaii time
So make sure to join us tomorrow, live from Turtle Bay for the dramatic finale to the World Series, as the increasing swell and Titles on the line will provide for some of the most exciting racing imaginable here at SUP's ultimate arena: Turtle Bay Resort.
The Live broadcast will go live from 11am Hawaii Standard time, with kick of for the sprints scheduled for 12pm. You can watch it all go down live at:
WWW.WATERMANLEAGUE.COM