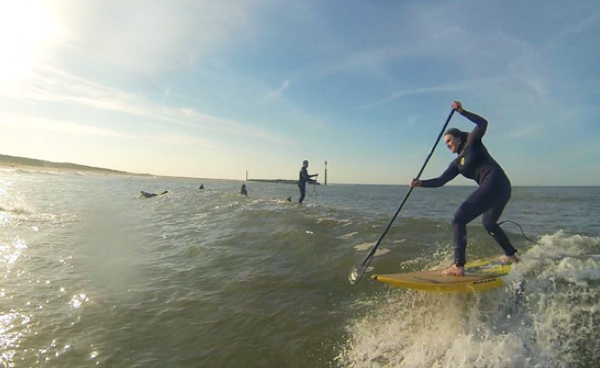 National SUP day
What a great day was had by all for National SUP Day on the 26th May. It sounds like the weather was perfect across the country with clear skies and light winds. Many SUP clubs and schools organised demo days, fun racing or put on extra sessions to encourage people to get on the water and give SUP a try. Some clubs also reported over 100 spectators! It would be great to find out how many paddleboarders were on the water that day. So if you haven't already make sure you let us know where you were paddling via Facebook or email. The featured image is of Keira Alwood enjoying the day.
The shortest SUP yet?

Escape SUP's in Cornwall have been working on a Mini Simms style SUP board over the winter and at 7 foot it's a little rocket. Alex Murray from Escape said "It is super fast and super stable. Don't be put off by the length, it's super easy to paddle." If you fancy giving it a go and finding out for yourself, contact the guys at Escape as it's available for demo.

Are you serious?!!
Well at least we know that if you want to put a 4HP outboard on a SUP it's possible. You definitely don't want to fall off though and be left behind! Wonder what someones going to try next?
Get creative!
It's amazing what you can achieve with a bit of spare time, an idea and some sharp scissors! Or more like… a lot of spare time! The guys at Paddleboard Uruguay obviously have far too much time on their hands! Pretty impressive though.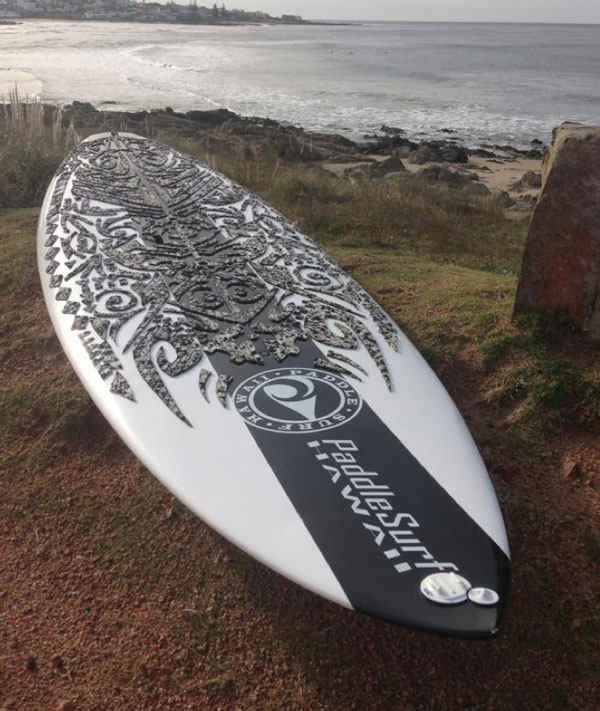 Is this why Laird is stacked?
Laird Hamilton has been busy pushing his new Ocean Yoga Fit program. It looks pretty cool stuff and if you end up looking like Laird after a few workout sessions it's surely worth a try!
And finally… Mo to the rescue!
Aggie was walking her dog on Sunday when it jumped in the Thames and got in trouble out of his depth. But luckily Mohamad from Active 360 SUP School was there to save the day and caught on camara! Mohamad
Nilforooshan
is also part of the Polar Bears and Paddleboard team heading to Greenland later this year. Let's hope he doesn't have to rescue any big white bears on his SUP out there. All good practice though!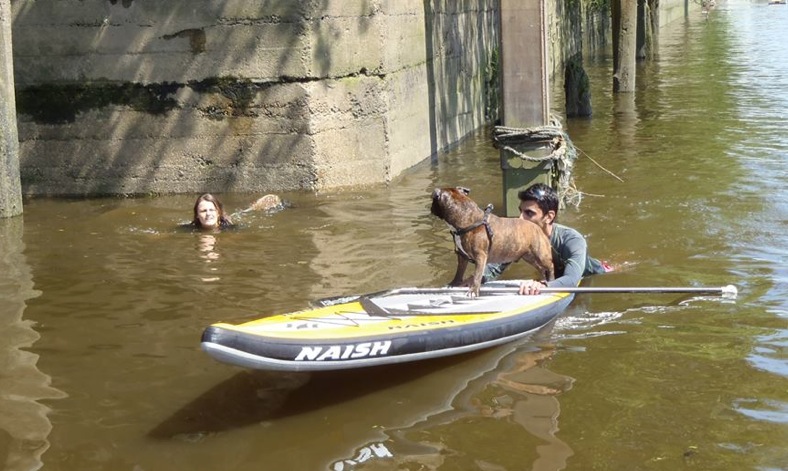 Over the last few days it looks as though summer has finally arrived (for most of us anyway!) and the water feels like it's warmed up a bit. So it's the perfect time to get into SUP or dust off your board and get back out on the water after what feels like a very long & cold winter/spring.
And remember… SUPboarder always likes to hear what you've been up to so make you you tell us via email or Facebook and send us your sunny SUP photos. Have fun in the sun!