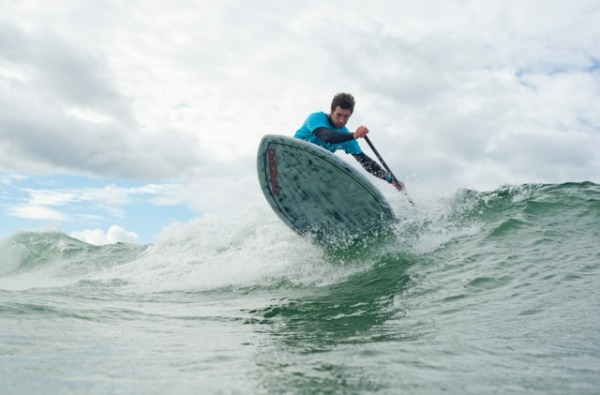 Hot off the press… two of the most dynamic watersports are combining to form one event at Watergate Bay on the 27th/28th April 2013. The first of its kind, the Legends of the Bay will give SUP and kitesurfing enthusiasts the opportunity to take part in not only one discipline, but two. What a great concept, so if you SUP, kitesurf, or enjoy both, then the 'Legends of the Bay' Event could be the one for you.
Find out more in the event press release;

'LEGENDS OF THE BAY'
Press Release
Cornwall is a land steeped in folk law & myths. From King Arthur to Giant's, it's magical, coastline and waters offers an allurer that holds a power over those who visit and enjoy every aspect that is unique landscape.
British Kite Sports Association and British Stand Up Paddleboard Association are working in partnership in creating a standalone competition that is as unique as Cornwall itself. LEGENDS OF THE BAY.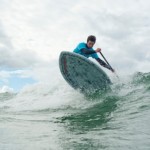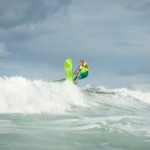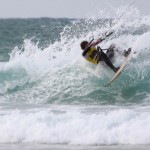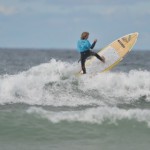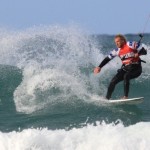 Hosted by Extreme Academy, Watergate Bay over the weekend of the 27th & 28th of April, 2013. This event will feature two of the most current dynamic ocean sports, Kitesurf and Stand Up Paddleboard. Competitors will be able to entry either individual competitions, or they can challenge for the overall title of 'Legends of the Bay', which will be awarded to the individual with the highest combined score from both competitions.
Watergate Bay, located on Cornwall's exposed rugged North Shore, with its golden sands and nature amphitheatre shaped bay, is the perfect setting for all ocean sports and for a competition of this nature.
Richard Marsh from BSUPA commented,
"The Extreme Academy has a long history of supporting new and emerging ocean sports. Both BSKA and BSUPA have run competitions here for many years, and we are pleased that the Extreme Academy, has once again given their backing to develop an event that will show case not one, but two ocean sports over the same weekend".
Richard Gowers from BKSA added,
"As with many individuals who's leisure time is spent in the water, they do a number of different sports, sometimes on the same day. We know many who kite, also sup, so why not create a competition that will once and for all decide who is the best at both. Its going to be the making of legends!"
Format
This is a stand-alone competition and in the respect of BSUPA will not count towards any National Titles.
The competition format will consist of two individual competitions, with a one-day Kite wave and a one-day SUP wave. Competitors who have the suitable ability can enter both and challenge for the overall title 'Legends of the Bay'.
The schedule of events is very much weather dependant, and competitors are requested that they will all need to be in attendance for Saturday morning briefing when schedule will be announced.
There will be a Men's Open and Women's Open for both competitions.
Entry Fee and Conditions
Entry is via the BSKA website, with no entry on the day: British kitesurfing association
This entry will go live at 9am on 1st April 2013.
Once the entry is full you will not be able to enter, however if you wish to put your name on the reserve list, should spaces become available, for kite contact Richard Gowers via e-mail: chairman@kitesurfing.org or for SUP contact Richard Marsh via e-mail: richard.marsh@bsupa.org.uk
Entry fee are: £25 of either Kite or SUP competition or £35 for those wishing to enter both competitions.
All competitors must hold a valid membership for their respective Associations i.e. BKSA or BSUPA. NO MEMBERSHIP NO ENTRY!
Number of Competitors Per Competition
There is a limited entry of 32 per Men's and Women's competition, with a maximum of 16 places available to Kitesurfers and 16 places to SUPPer's, in each.
However should we not received in the example of the SUP Wave competition, the full amount of enters available from Kitesurfers wishing to enter then these places will be offered to SUPPer's.
Other Information
Saturday evening after the day competition, there will be a BBQ hosted by Watergate Bay Hotel on the deck area of the Beach Hut.
For more information on Legends of the Bay visit:
For more information on BKSA visit British kitesurfing association
For more information on BSUPA
For more information on Extreme Academy click below: