https://www.youtube.com/watch?v=oys1ihtb_IQ
The exciting action at the Women's Stand Up World Tour at Turtle Bay, Hawaii, has unfortunately now come to an end. If like us you weren't lucky enough to be there to watch it live, keep reading to find out the final results and all the Women's Stand Up World Tour news…
1st Nicole Pacelli
2nd Candice Appleby
3rd Vanina Walsh
4th Hannah Fenton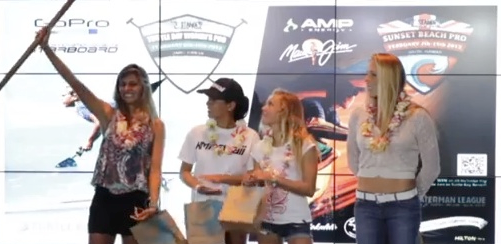 In a fiercely fought out and widely anticipated first event on the all new Women's Stand up World Tour, the action was impressive as talented athletes from all over the world stepped up to do battle at Turtle Bay.
Nicole Pacelli from Brazil took part in the 2012 Sunset Beach Pro and turned heads with an impressive display of bravado and surfing talent. In 2013, Nicole took it to the next level to take the title at Stop 1 of the 2013 Stand Up World Tour amidst a stacked field of international athletes.
Candice Appleby proves to be one of the stand outs of the day as expected, finishing in a close second in the Final after some strong performances throughout the day.
As one of the biggest supporters for the launch of the all new Women's Stand Up World Tour, second place will stand her in good stead for a shot at the Title as the Tour will now head to Brazil in April.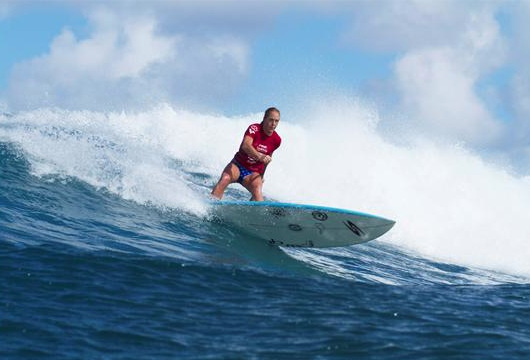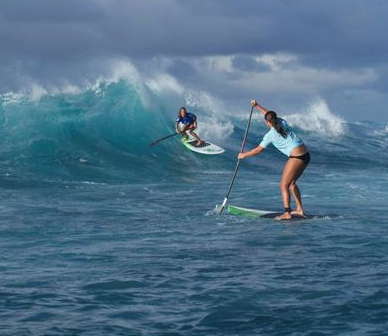 The young Vanina Walsh put on a performance beyond her years in the Final of the Turtle Bay Women's Pro, clearly showing that she is a force to be reckoned with as the Women's Tour develops and she comes of age.
However, she is not alone, as the list of women's talent pushing the limits in the sport is astounding, from Hannah Frenton, 4th place finisher in this inaugural event of the World Tour, Halie Harrison (Focus) and not to mention outer island girls Kanani Yockman (Rogue) and Mariko Strickland (Naish). Congratulations go out to all the women who took part in the inaugural Turtle Bay Women's Pro.
It is exciting times for women's surfing and we look forward to a competitive year ahead, as rivalries are born and Title Races are won at lost in the waves of Hawaii, Brazil, California and France. Stay tuned to www.standupworldtour.com
Iballa Moreno ripping it up on her SUP in Fuertaventura.  If Iballa had been out in Hawaii last week at the Stand Up World Tour and surfing like this, she would not only have turned afew heads but would also have been a strong contender for the women's title. An impressive powerful style Iballa… keep it up, and watch out guys, you've got competition!