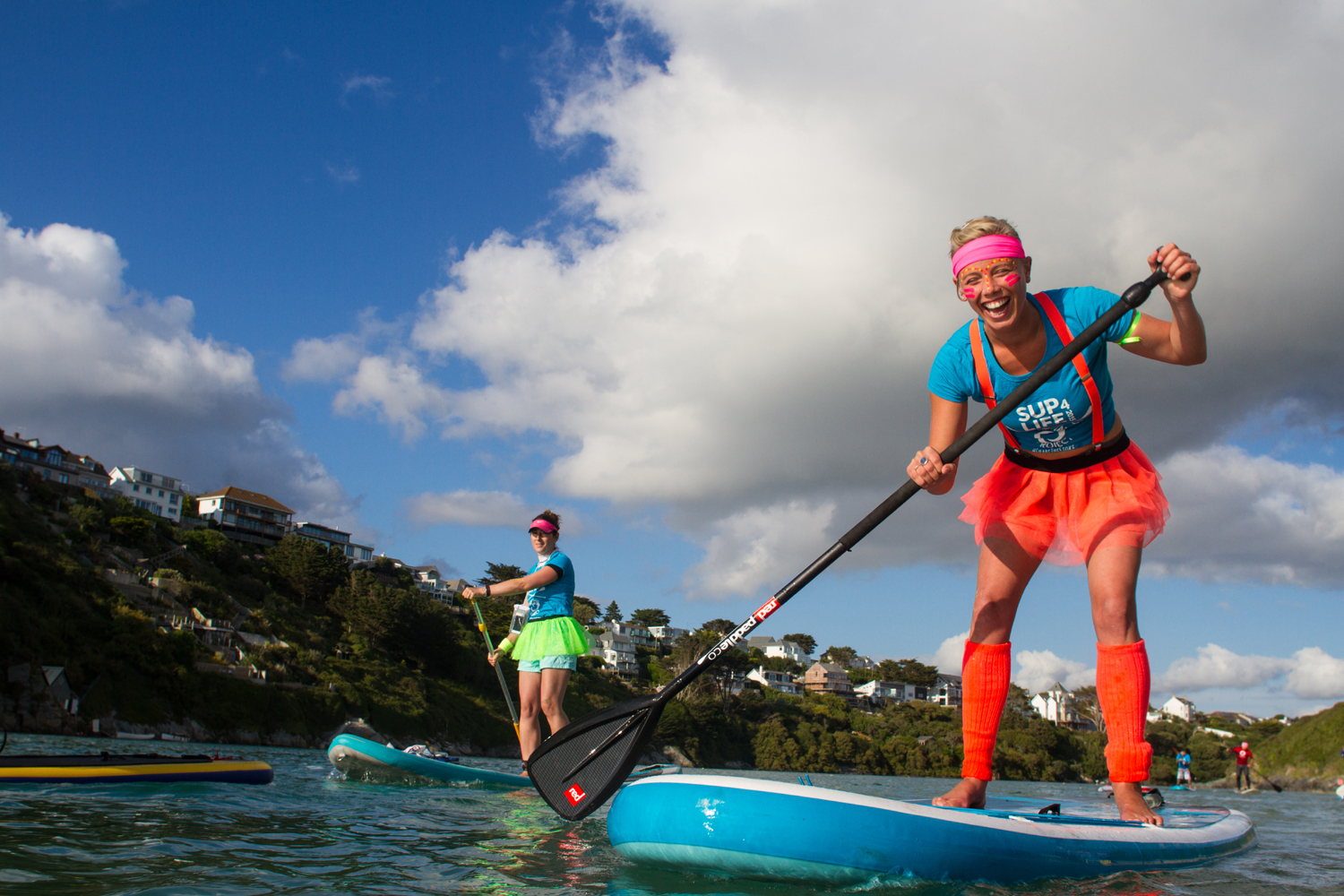 Last weekend over 150 paddlers around the UK grabbed some neon and took to the water to raise money for the Wave Project, with the first nationwide SUP charity fundraising event.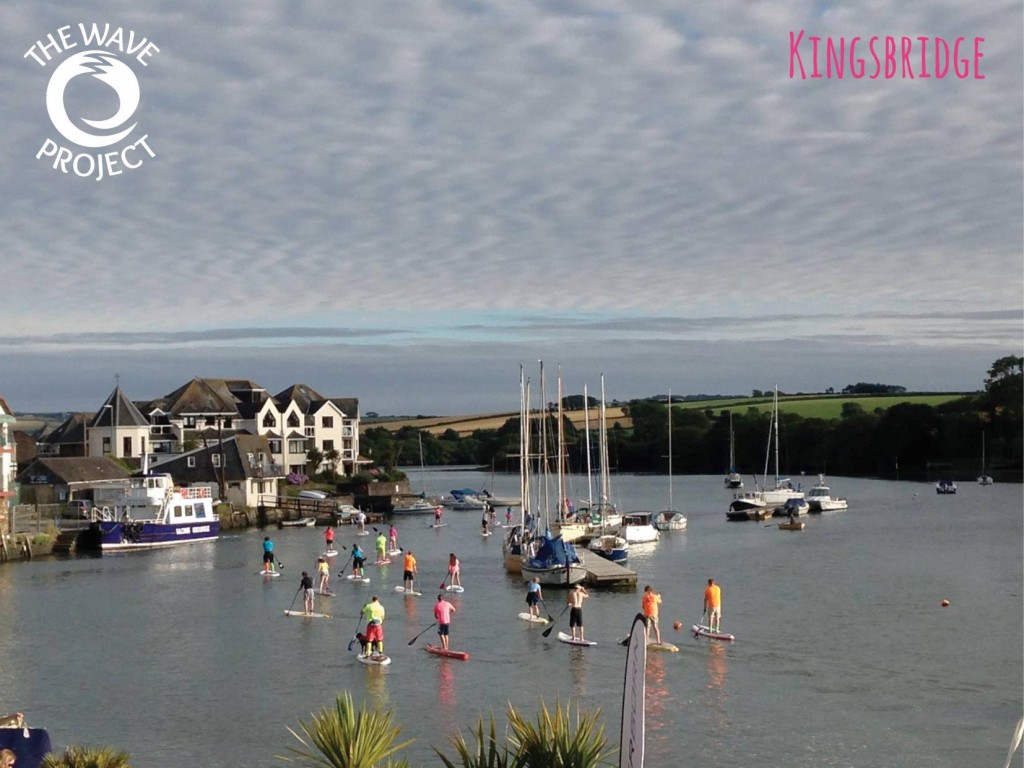 The event, called SUP4LIFE, was part of a nationwide series of SUP events taking place throughout the UK. The event raised over £16,000 for The Wave Project, a charitable company that provides free and subsidised surf lessons for young people facing mental health issues.
Joe Taylor, the charity's chief executive,:
"We are so grateful to all the people across the UK who supported this event and helped to raise over £16,000. As a small organisation we are proud to have organised the first nationwide charity SUP. All the funds raised will go towards providing free surfing courses for young people at risk of mental illness."
"We know from our evaluation that going surfing or being in the open water with a supportive community of peers has really positive effects on mental health in young people."
Cornwall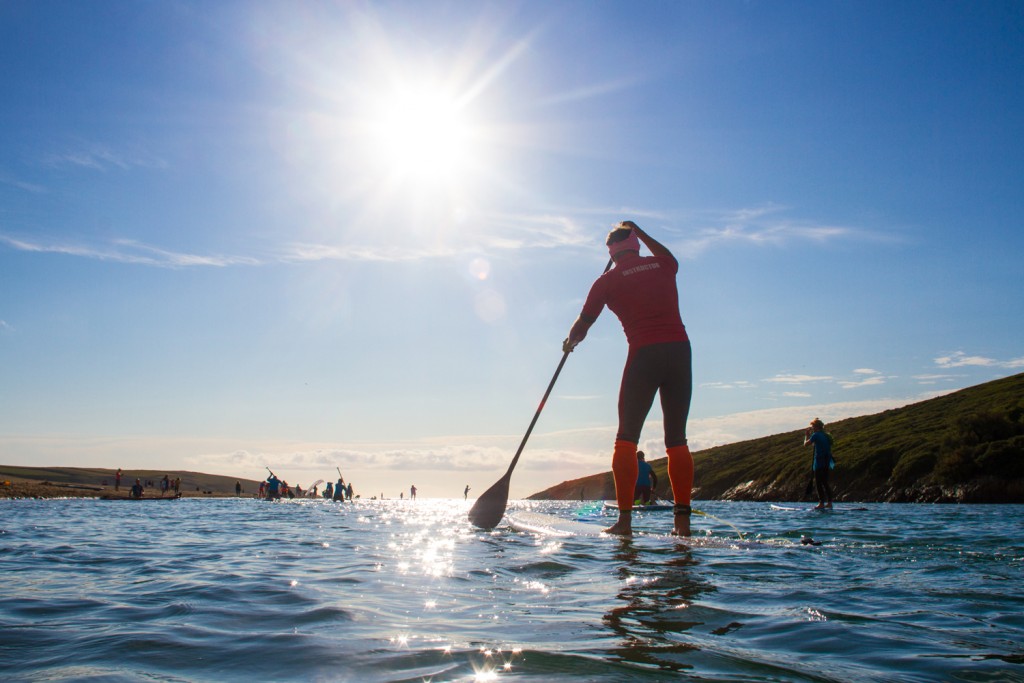 Paddlers took to the water on the Helford River, the Gannel Estuary, Carbis Bay and in Mounts Bay in a series of SUP events for the Truro-based charity.
The event on the Helford River took place on Sunday morning, coordinated by Ian Prickett, owner of Verticle Blue SUP school, based in Porthleven.
"It was a perfect day. We had perfect conditions with a following wind and an outgoing tide taking us upriver. All of the paddlers were complete beginners but they managed to complete the full 5 mile course."
Cheers and whistles rang out on the Helford River as paddlers made their way from Gweek to Helford Passage clad in luminous Spandex pants, fluorescent fishnet vests, bright leggings and giant sunglasses.
They paddled 5 miles up the Helford River, past Frenchman's Creek through to the Ferryboat Inn, where they arrived at 12pm – causing a stir among families having a quiet lunch on the waterfront.
In Crantock, near Newquay, the paddle was run by Rob Small of Crantock Bay Surf School, who supplied kit, equipment and safety cover to the event. Here 17 brightly-coloured participants took part in an event around the Gannel Estuary, starting from Crantock Beach.
Devon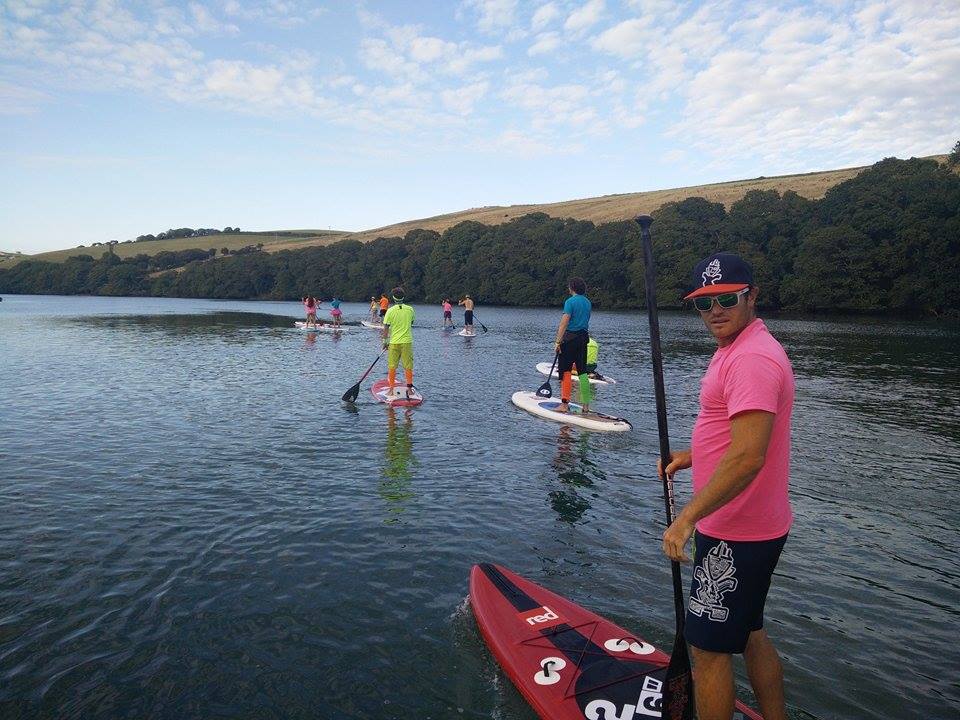 22 paddlers took to the water from the Crabshell Inn in Kingsbrige for the Waterborn SUP4Life event, organized by Crispin Jones.
"Over the winter months I was approached to see if I would be interested in hosting a venue for an event called SUP4Life. SUP4Life is a nationwide event in order to raise money for the wave project to get children suffering from bereavement, anxiety or other hardships to have a few hours of lessons in the surf. I was very keen to be able to get on board to help those who less fortunate than myself to enjoy the water; I signed Waterborn up and then proceeded under the guidance of Tabitha from the Wave Project in order to get everything in place ahead of the big event.
The event took place over the weekend of the 18th/19th of July, after having spent the Saturday racing in Norfolk I managed to see many photo's of others around the country doing their part for the cause and hoped I had everything in place ahead of the Sunday's event. Leading up to the event I was very aware that the weather forecast was less than ideal, thankfully though, on Sunday morning the sun was out and the wind was dying down, it turned into an absolutely cracking evening ready for everyone to turn up in their suitably bright garb. Everyone across the country had a choice of 1, 3 or 5 miles; I attempted to make a route that kept everyone as close together as possible in order to keep the event from splitting up.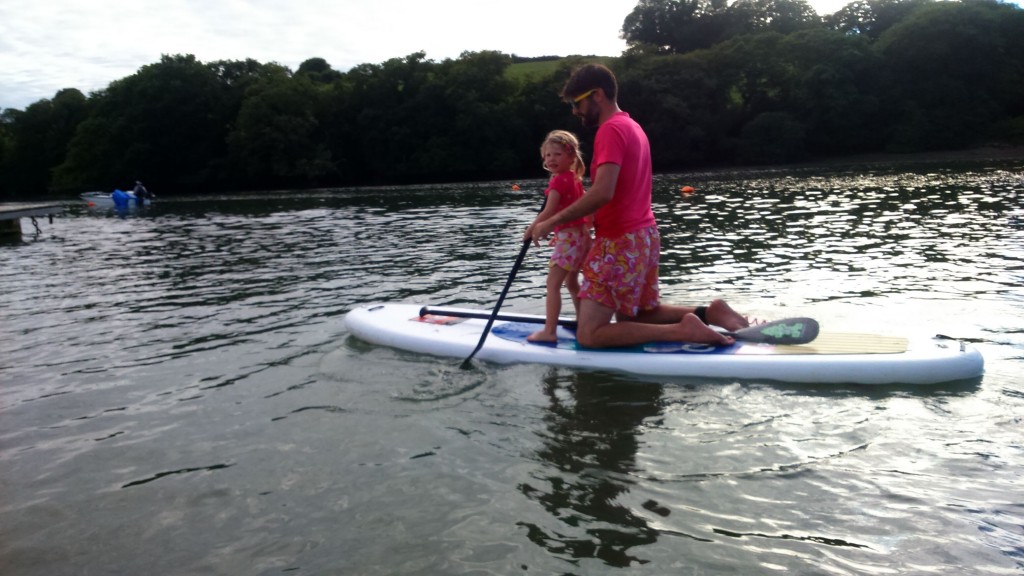 We hit the water with 22 people in total, including Peter Everitt and his 4 year old daughter Fleur, doing the 1 mile route, surely one to watch out for on SUPboardermag in the next few years, with almost everyone else attempting the 3 mile route. We even had a famous Canine friend join us out on the water! SUPBoardermag's very own Chris Jones and Magnus, his 7-month-old Labrador Retriever. 'Paws' for a moment to think about paddling 5 miles with a dog on board.
As we got towards Bowcome Bridge, a designed rest stop for the 3 miler everyone wanted to carry on with the 5 mile group, it was fantastic to see people who wanted to challenge themselves with 3 miles decided to push through and made the entire 5 mile route. It was also great to see a wide range of abilities, fitness levels and age ranges all accomplish something they thought they would not be able too, truly testament to the event as a whole, not only helping the kids with their issues but also helping those raising money for them."
If you would like to contribute anything towards to Wave Project Crispin is still raising money on his page : www.waveproject.co.uk/fundraisers/crispinjones
Elsewhere across the country brightly coloured paddlers took to the water in Bristol, Brighton, London, Cardiff, Swansea, Snowdonia, Nairn, Bournemouth, Weymouth, Eastbourne and the Isle of Wight.
Wave Project SUP4LIFE coordinator Tabitha Kendall-Carpenter said: "We'd like to thank everyone who took part this year – this is officially the first nationwide charity SUP that has ever taken place and we're stoked that it has support the Wave Project."
SUP4Life images from around the country
What great participation and great weather for the first nationwide charity SUP event. A great excuse to get out there and paddle with loads of people, loads of fluro and raise loads of money. This year raising over £16,000 was a huge achievement. But let's see if we can get even more paddlers on the water next year and raise even more money for a great cause. 
Words: Cornwall & Overview:  Joe Taylor, The Wave Project 
Devon: Crispin Jones, Waterborn SUP 
Images: Feature & Cornwall  Sarah Clarke, Checkered Photography
Devon: Crispin Jones